Mastanamma, the 107-year-old chef from Andhra Pradesh passed away two years ago, leaving a void in the hearts of her followers. The fact that she used to make all her recipes from locally sourced materials made her an Internet sensation.
Her popularity rose to such levels that the channel Country Foods presently has more than 12 lakh subscribers.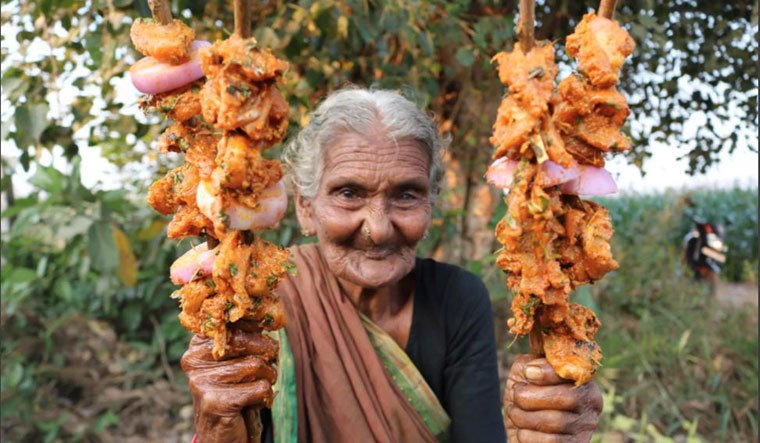 Here are some of the most popular, unique, and rare recipes from her channel.
1. Watermelon chicken was the recipe that made her a YouTube sensation. Presently, the video has more than 11 million views.
2. This traditional style fish curry will make you want to cook one right away.
3. Mastanamma's Chicken Drumsticks recipe is one of its kind. It has garnered more than 4 million views on YouTube.
4. This video shows how Egg Dosa can be made easily from locally sourced ingredients.
5. Especially made keeping in mind the bachelors, this recipe of egg fried rice has been the most popular with more than 15 million views.
6. In this popular video, she shows how to cook the rare egg omelette in tomato recipe.
7. Mysore Bonda, one of the most popular snacks originating in Mysore.
8. Always a great appetizer, her mutton keema balls recipe is also quite popular among the Internet community. 
9. When it comes to desserts, this video of Jalebi recipe has gained a lot of popularity with 487k viewers.
10. And how can we forget pickles? She has an amazing recipe for prawns pickle.
Mastanamma's warm presence on screen will be missed by her fans. But she's gonna live among us with these delicious recipes.