One easy way to curb your drinking is to only indulge in quality liquor. The hole in your wallet will offset the hole in your liver. The rich and famous can't use this technique unfortunately. It's all too easy to imagine Bill Gates getting trashed and ordering one of these lavish libations below.
1. The Ruby Rose Cocktail – ₹25,54,020
Available at the The White Barn Inn & Spa in Maine, this extravagant drink was conceived for the joint's 40th anniversary. It's made with Hanger One Vodka, St. Germain Elderflower, rosewater, pomegranate, fresh grapefruit juice and the piece de resistance – a 4-carat ruby.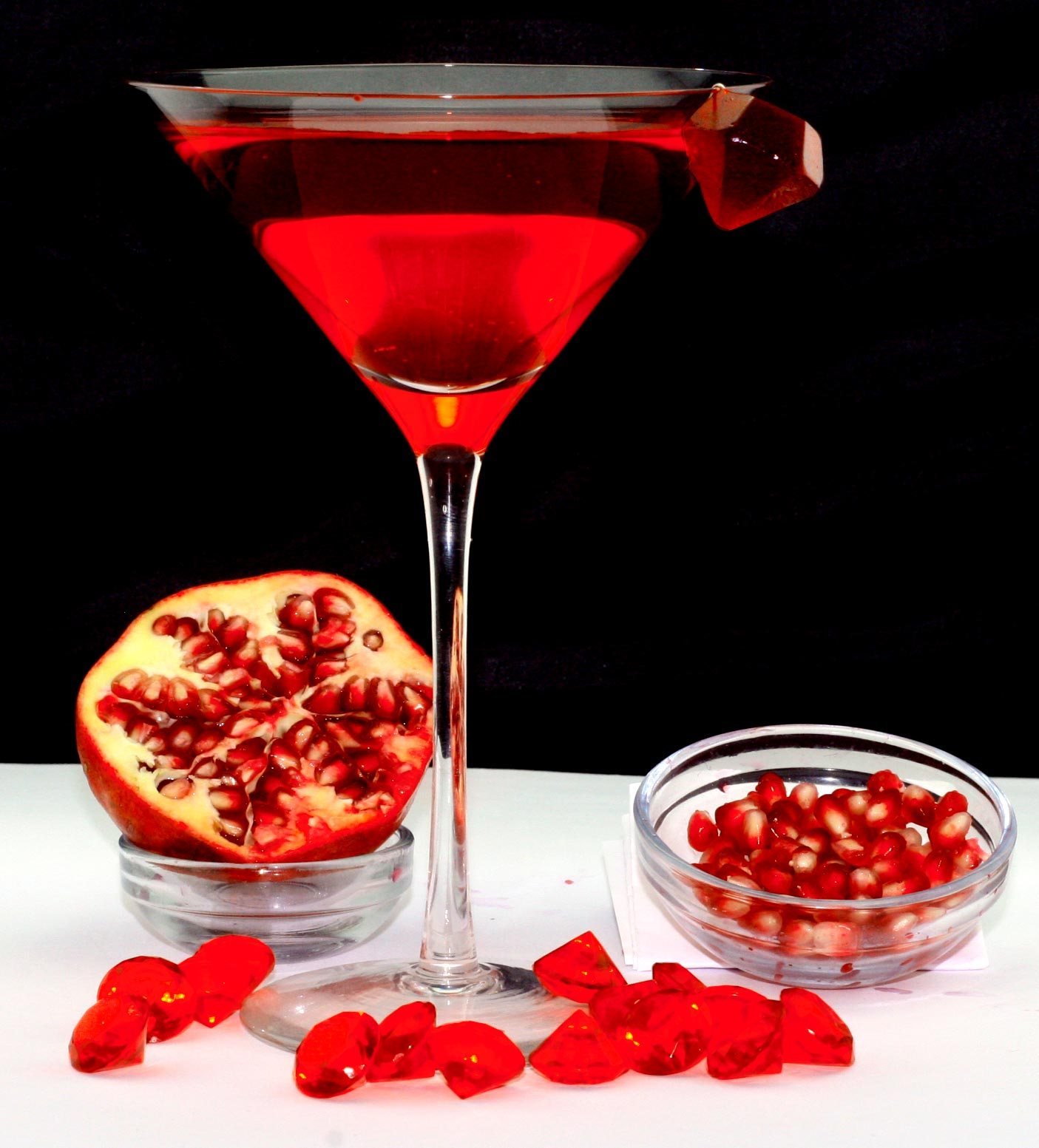 2. The Winston Cocktail – ₹8,22,187
Named after Winston Churchill, this pricey libation was created by an Ozzy bartender. It's made with Grand Marnier Quintessence, Chartreuse Vieillissement Exceptionnellement Prolonge, a dash of Angostura Bitters and some chocolate nutmeg dust. The cost comes from the addition of two nips of 1858 Croizet cognac: A bottle of cognac that has a $157,000 value.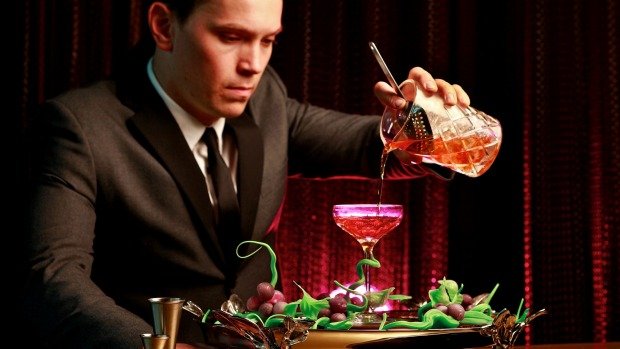 3. Salvatore's Legacy – ₹5,63,452
Made by London bartender Salvatore Calabrese, this was the most expensive cocktail in the world at one point of time. It's made with 1788 Clos de Griffier Vieux Cognac, 1770 Kummel Liqueur, 1860 Dubb Orange Curacao and early 20th century Angostura Bitters – all really old and really expensive.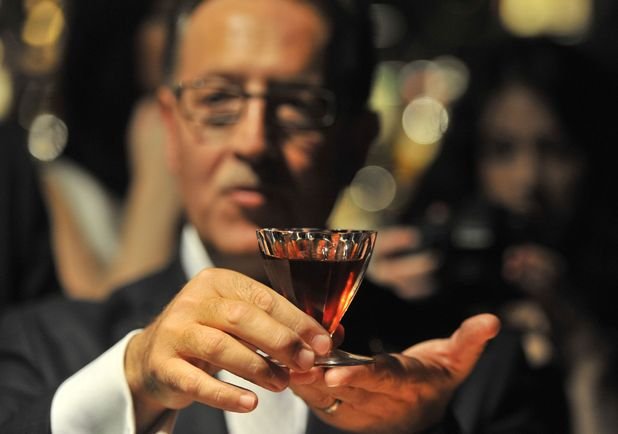 4. The Gigi's – ₹6,96,255
Created as a tribute to 007 actress Grace Jones, this cocktail is made with a vintage champagne (1990 Vintage Cristal) and an ultra-rare brandy (1888 Samalens Vieille Relique Vintage Bas Armagnac), a combination people describe as 'liquid gold' thanks to the lashings of gold leaf added at the top. It's available at Gigi's restaurant in London.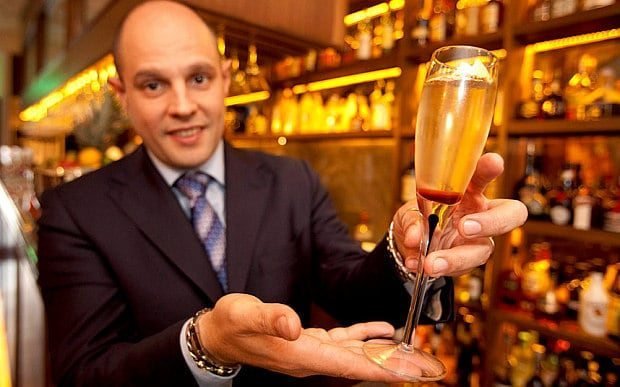 5. The Ono Cocktail – ₹6,38,255
Available at the Wynn's XS Nightclub, this drink is made Rémy Martin Louis XVIII Black Pearl and Charles Heidsieck Champagne. It also comes with a set of cuff links and a gold, diamond, and pearl necklace, brought to you by 20 servers and a whole lot of fanfare.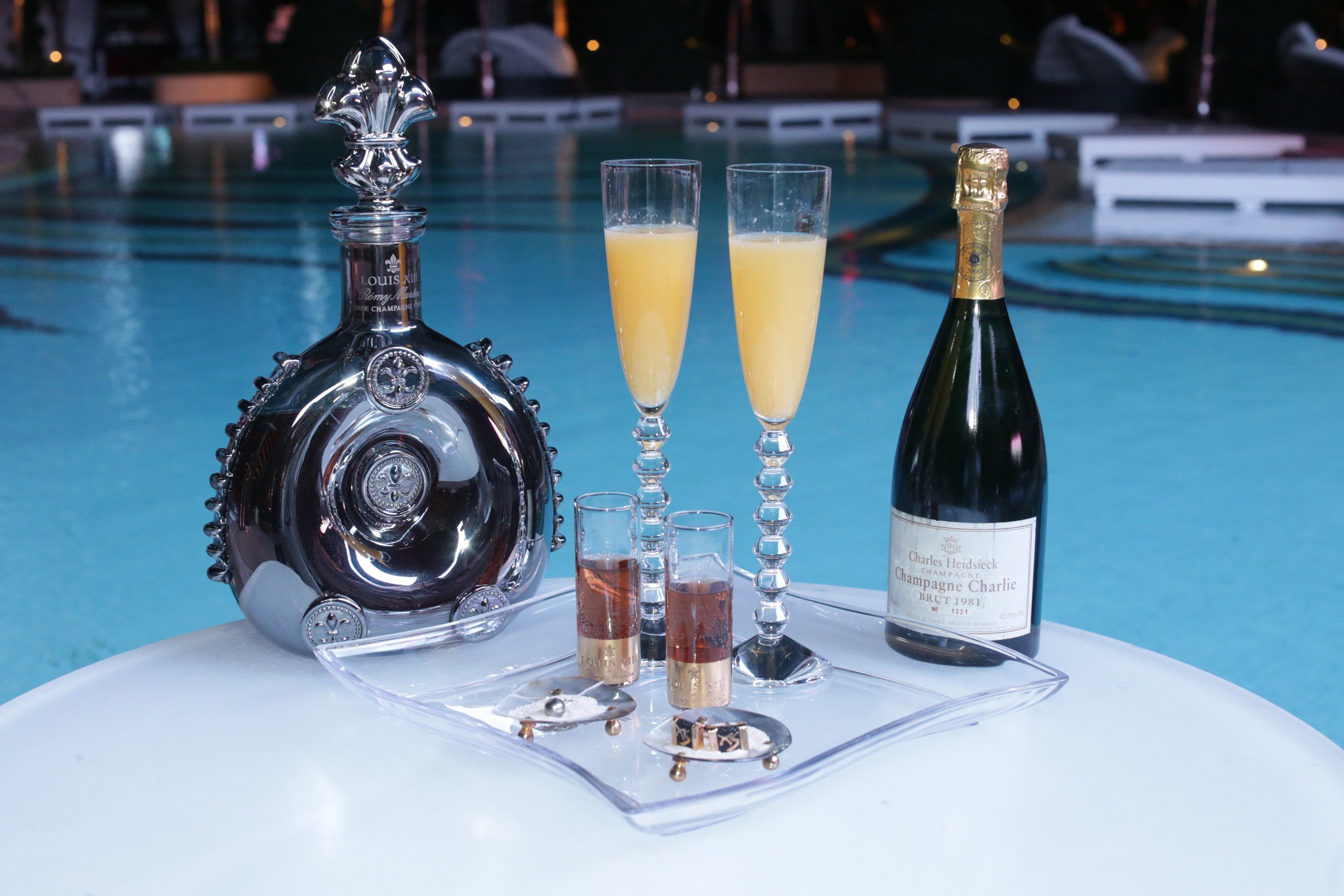 6. The 'Diamonds Are Forever' Martini – ₹10,19,480
Available at the Ritz-Carlton in Tokyo, this cocktail is made from the bare minimum – a blend of chilled Grey Goose vodka with a lime twist. What makes this so expensive is the 1-carat diamond 'garnish' that comes with it.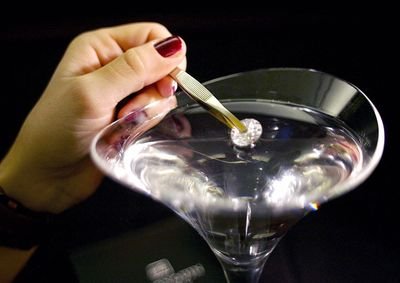 7. Martini on the Rock – ₹6,38,255
Also known as the 'proposal martini', this drink is available at The Blue Bar in New York. That's because you consult with a jeweller 72 hours beforehand, and he drops a ring of your choosing in the drink so you can pop the question in style.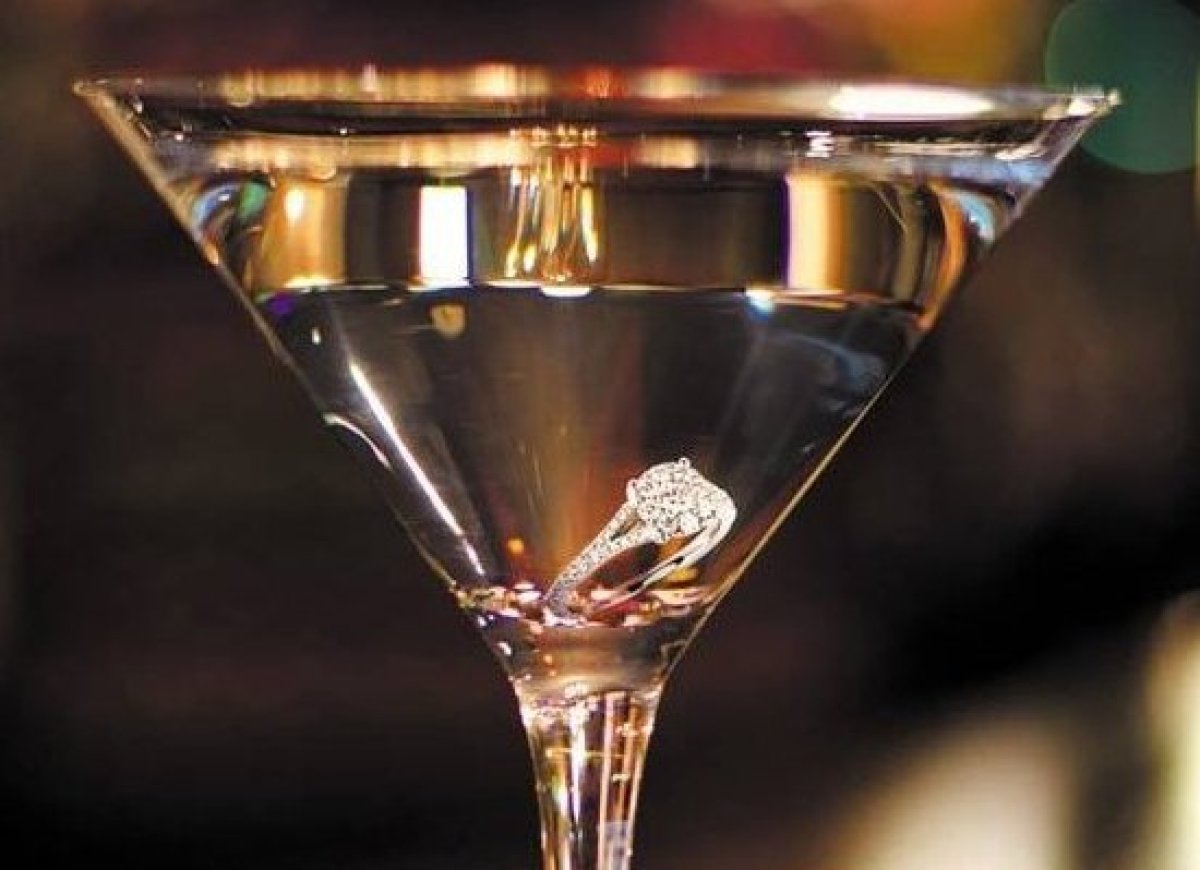 8. The Birth of an Icon – ₹3,64,803
Sold at the Sky View Bar in Dubai, this drink is made with St. Lucia Distillers Nine Cask Founders Rum, fresh lime juice, and 'signature gold dust made of dehydrated Cointreau'.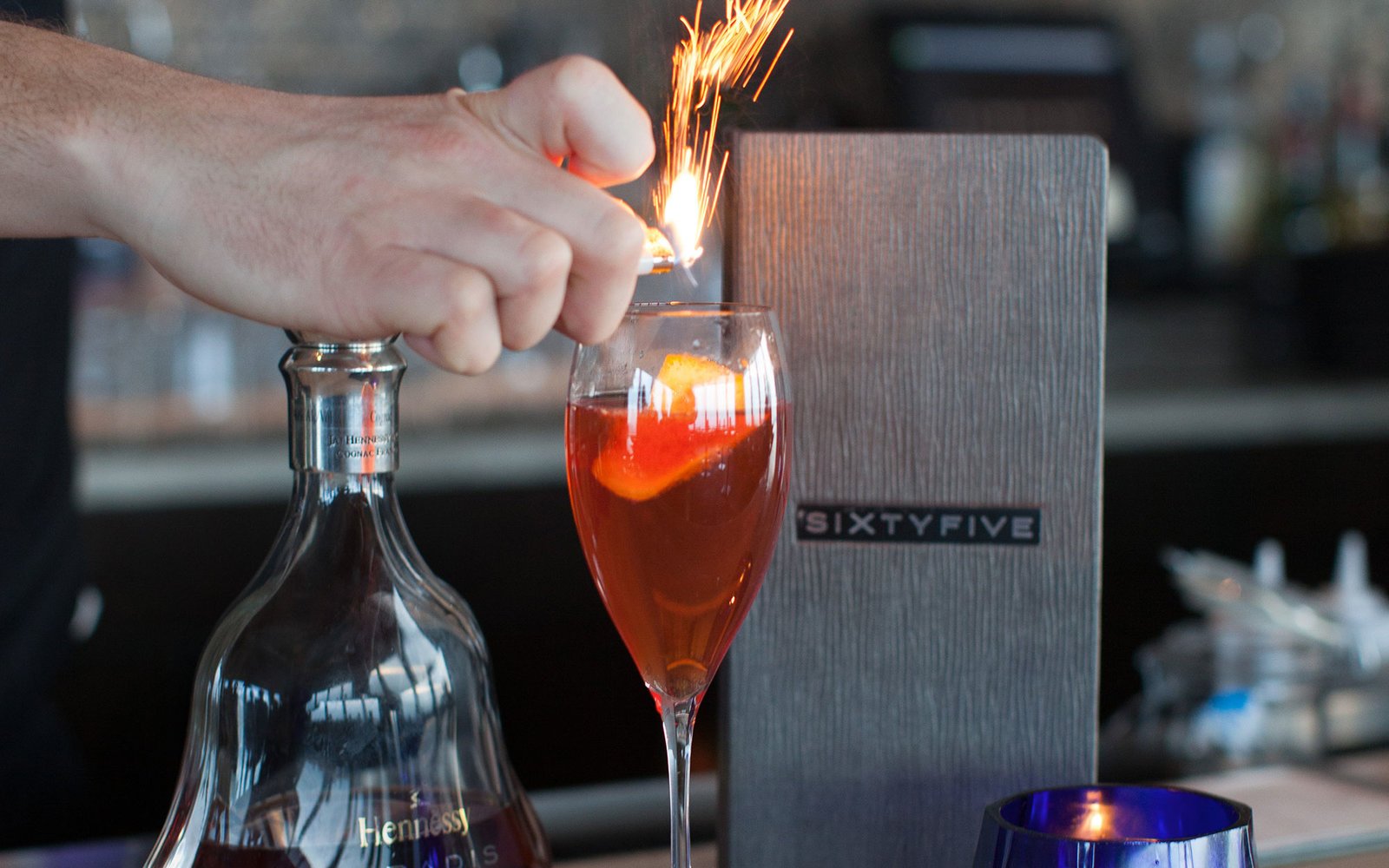 9. The Diamond Cocktail – ₹2,77,639
This is made with a blend of individual cognacs each of which cost at least $1000 per bottle. It's available at London's Sheraton Park Hotel, and has a – you guessed it – real diamond swimming around inside.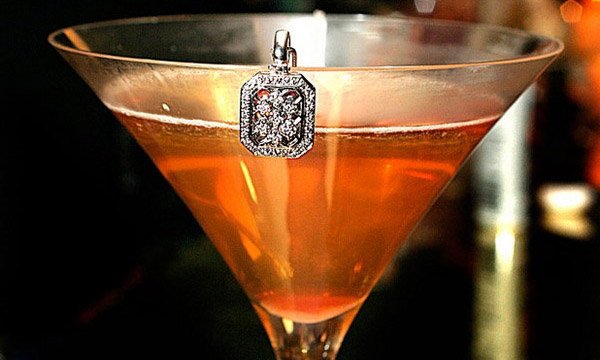 10. Sapphire Martini – ₹1,91,520
You can get this exorbitantly priced at the Foxwoods Resort Casino in Connecticut. It's described as "a classic martini made with Bombay Sapphire gin (or the client's choice of premium vodka), blue curaçao and a dash of dry vermouth." The glass is rimmed with blue sugar, but the reason it's so expensive is because it comes with a pair of sapphire and diamond earrings on the side.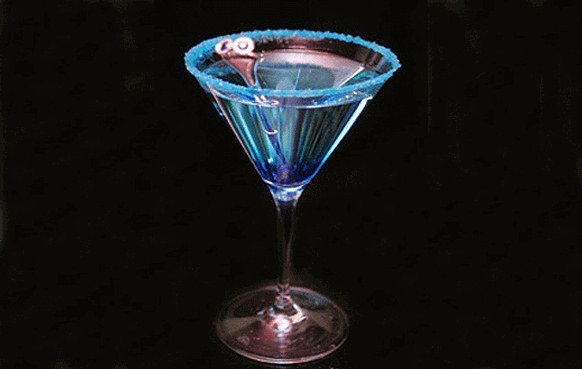 Chadh gayi, bro!