When a FRIENDS themed cafe opened up in Kolkata, fans from all over the country wished that we could get more of these 'Central Perks'. Well, FRIENDS fans, your prayers have been answered. We recently came across another FRIENDS themed cafe and that too in our very own Delhi.
The F.R.I.E.N.D.Z. cafe is located in Hudson Lane, right next to the Cafe Coffee Day outlet. Situated at the first floor of the building, the cafe does everything possible to be termed as the best hangout place possible for fans of the show.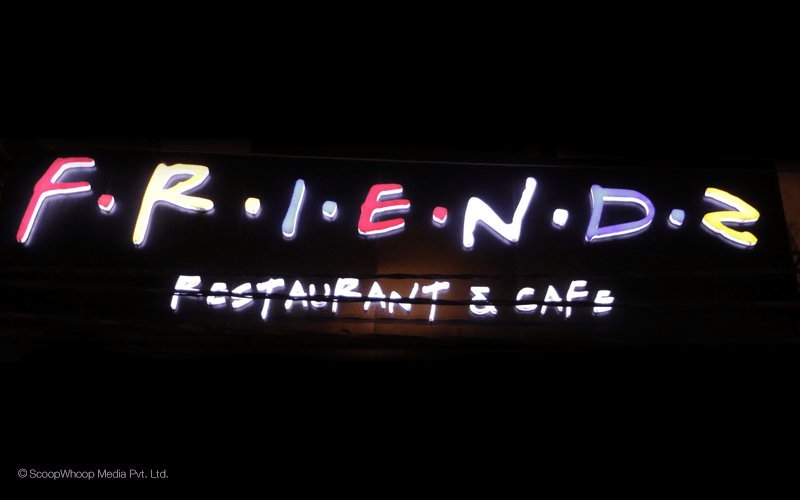 The cafe is owned by Mrs Komal Mangla and Mrs Aruna Budhiraja. It is managed by two cousins – Madhur Budhiraja and Palak Mangla. When asked about how they thought about opening a FRIENDS themed cafe in the North Campus area, Palak told ScoopWhoop a hilarious story about turning her fandom into a business.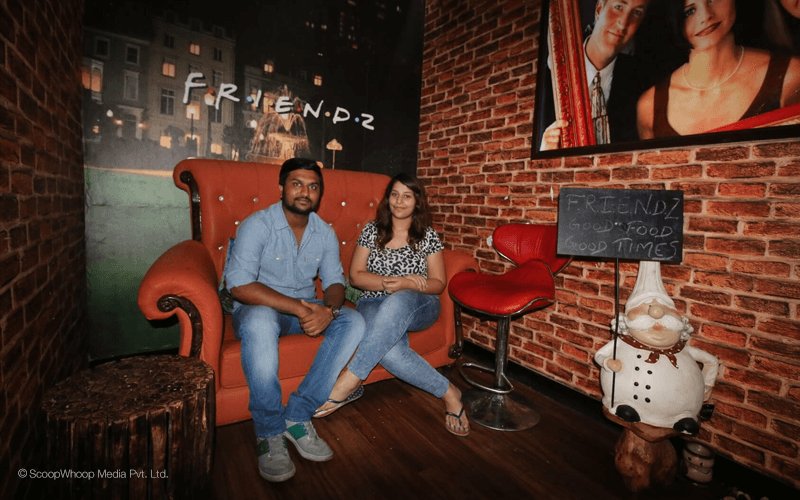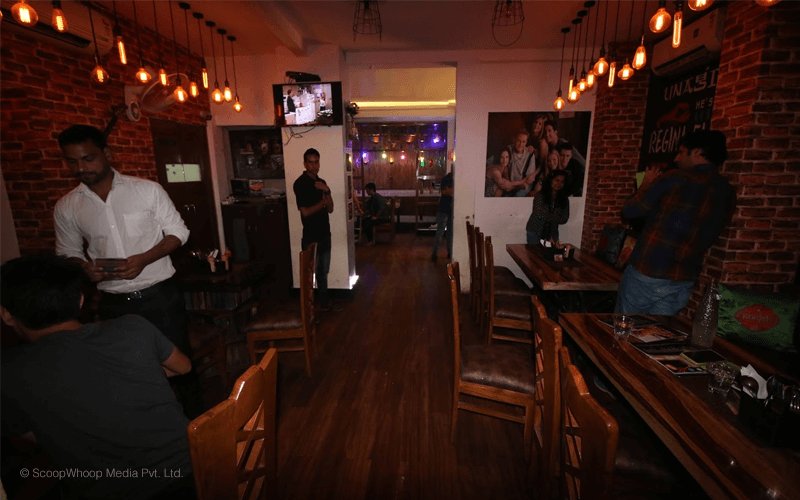 Palak and Madhur were discussing ideas about opening a cafe over Whatsapp while trying to find a place to keep their foosball table. Apparently, it was decided while both of them were binge watching FRIENDS and that's how the people of New Delhi were treated to this amazing place.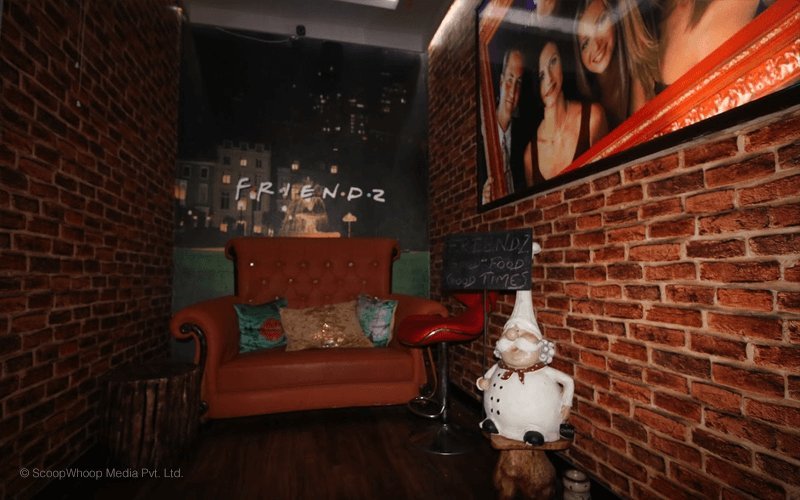 The interiors of the place are amazing. They've paid attention to every minute detail of the show and have successfully incorporated it into the decor. They even have a replica of the famous 'couch' on which our beloved friends passed their times.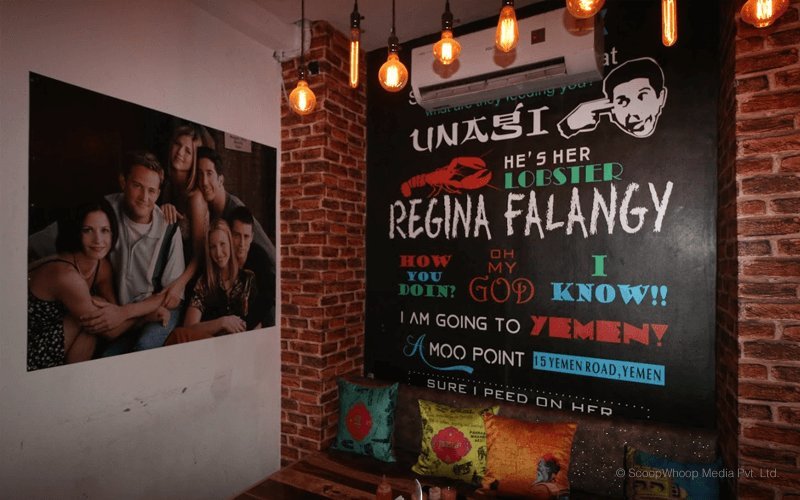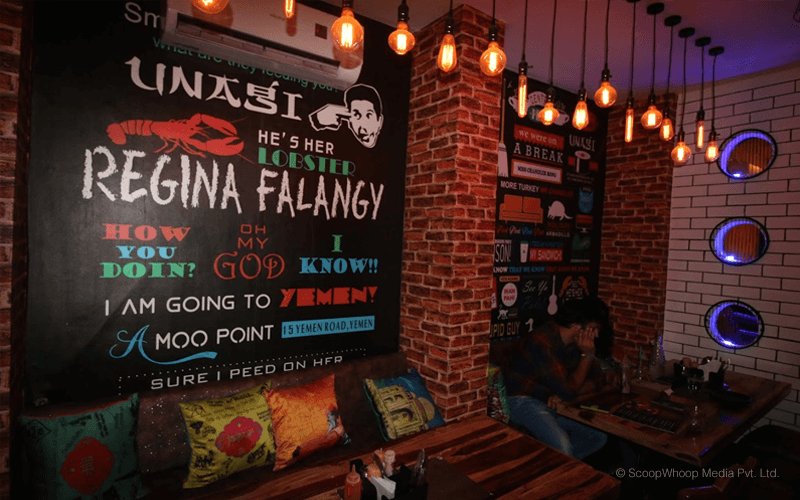 Do you know what's the best part of the cafe though? They have named their bar after Gunther. It's called Gunther Station.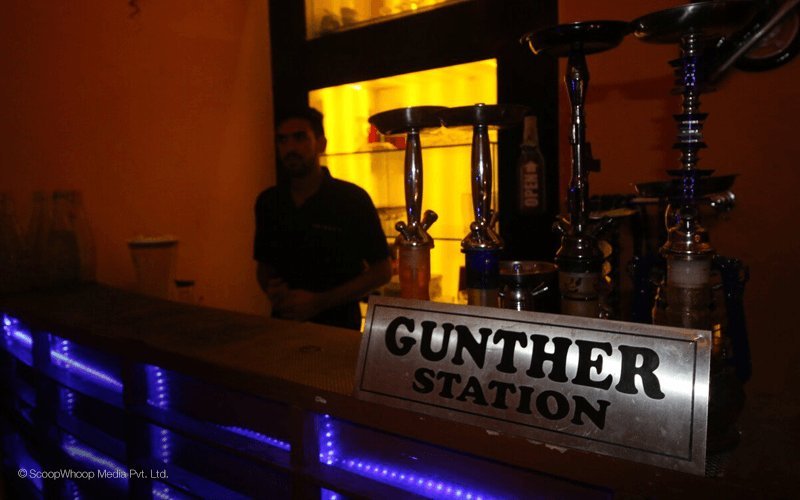 Palak told us about numerous FRIENDS fans who'd come up to the owners and thank them for doing this. And why shouldn't they? They've done full justice to the beloved sitcom and its fandom.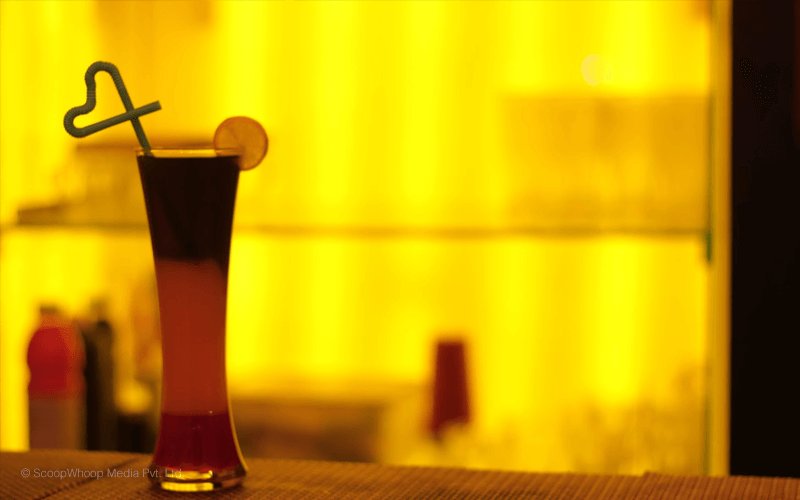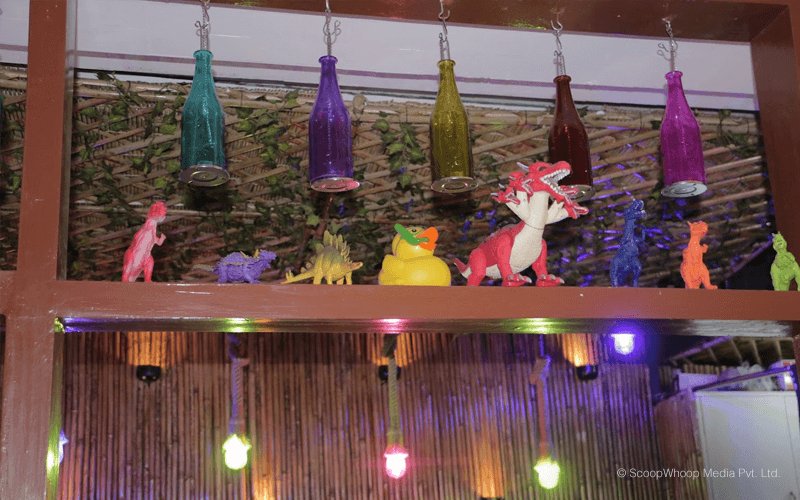 You know, when people talk about great characters from FRIENDS, they tend to miss out Mike. Well, this cafe didn't forget him. They've named a dessert after Mike and it is a must-have if you're visiting the place.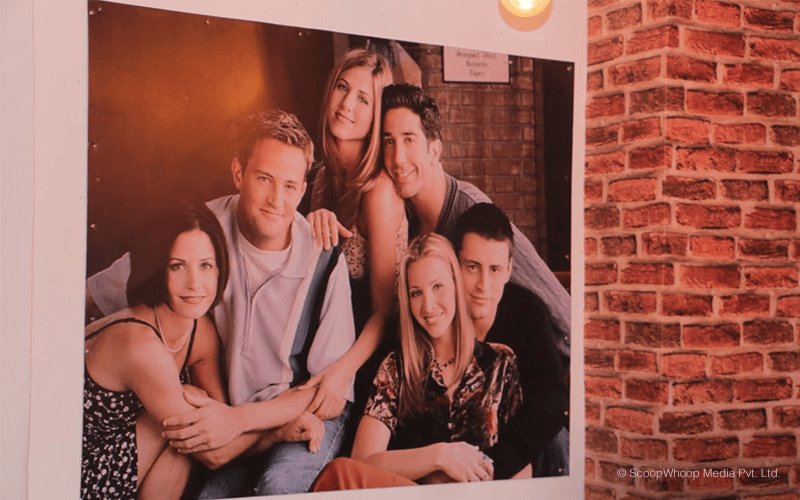 The Menu:
Joey's Pizza: A half veg and half non-veg pizza.
Phoebe Soup: Cream of mushroom
Rachel Salad: Because she obviously didn't like anything else.
Chandler's Noodles: Spicy noodles with peanuts. The dish from "your ancestors to our ancestors."
Ross Sandwich: So that the beloved paleontologist's sandwich can finally be had by the fans.
Monica Wrap: A Kick-ass Shawarma Wrap
Gunther Coffee: FOR THE LOVE OF GUNTHER!
Janice OMG Burger: You'll be screaming OH.MY.GOD. after having this double-decker burger.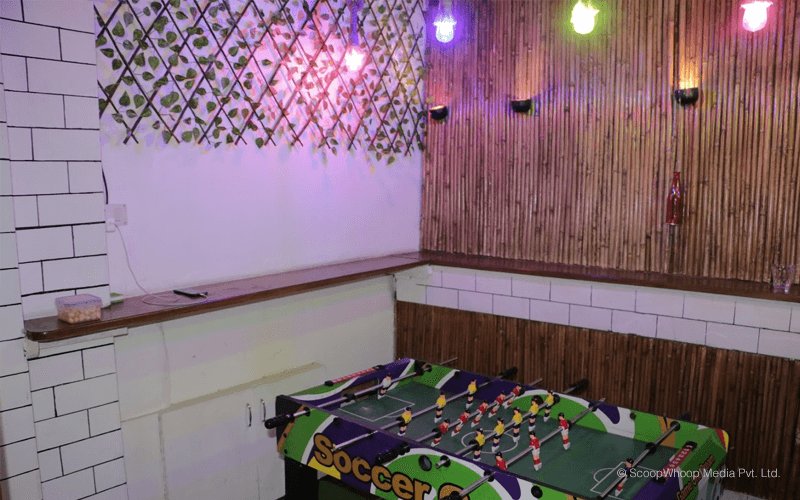 Palak had only one message for all the fans and the fans-to-be:
Friends is all you need. And you never have enough of it.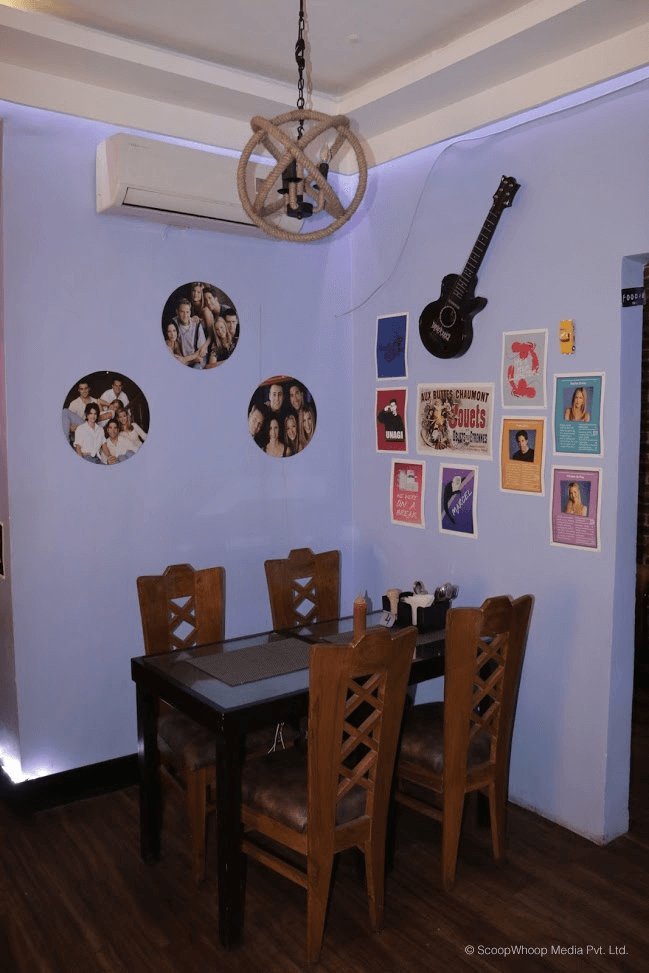 Apparently, Joey's Pizza is a crowd favourite even when the guys who order it don't want to follow the menu. 
We ordered Chandler Noodles, Joey's Pizza, a three layer shot, Mike's fantasy and cold coffee with ice-cream. The food was absolutely spot-on in terms of flavour, cooking and texture. Having lived in the North Campus for a long time, I would actually go on to say that it was the best food I've had on campus.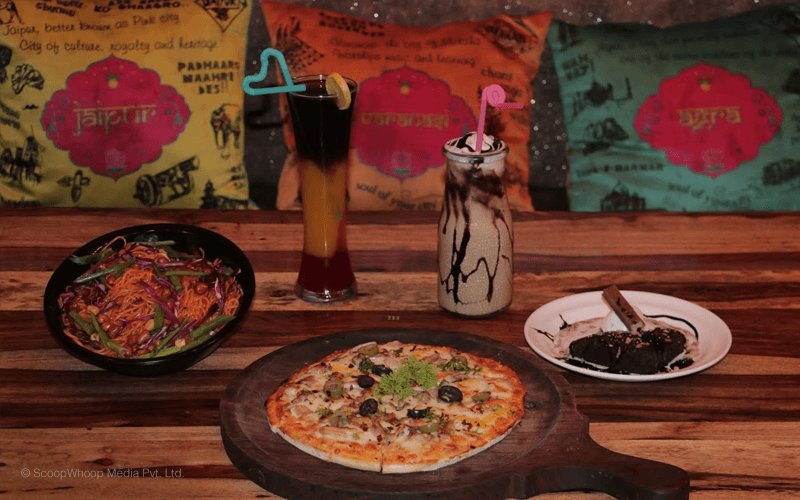 It's a relatively cheap place which will not burn a hole into your pockets. Since it's located on campus, student rates apply and it makes it seem like a much cheaper place than any other sub-par South Delhi cafe.
What are you waiting for, guys? RUN! GO VISIT THE F.R.I.E.N.D.Z. CAFE BEFORE PEOPLE FILL IT UP.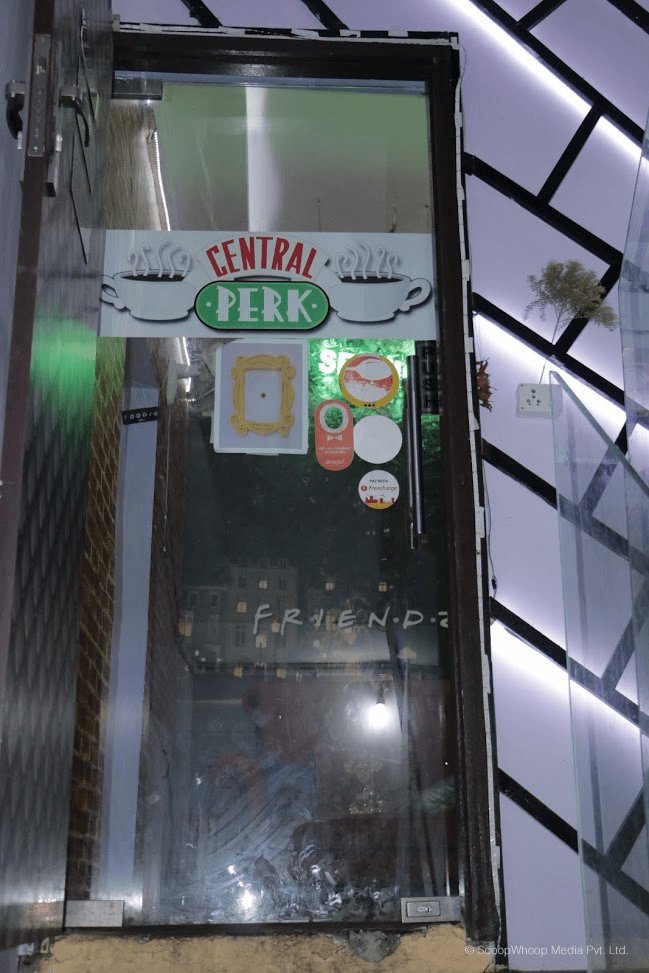 You can visit their Facebook page here. GO. NOW!