People like me, who have absolutely no knowledge of motorcycles, definitely know a name of a bike or two. Royal Enfield tops the list. You have seen these mostly in the photo albums of your friends headed to Leh/Ladakh, because… obviously.
Two brothers from Bangalore have given Royal Enfield a new purpose in India, by attaching a barbeque grill as a side car. Yes, a food bike. It is more compact and convenient than a food truck and is as delicious.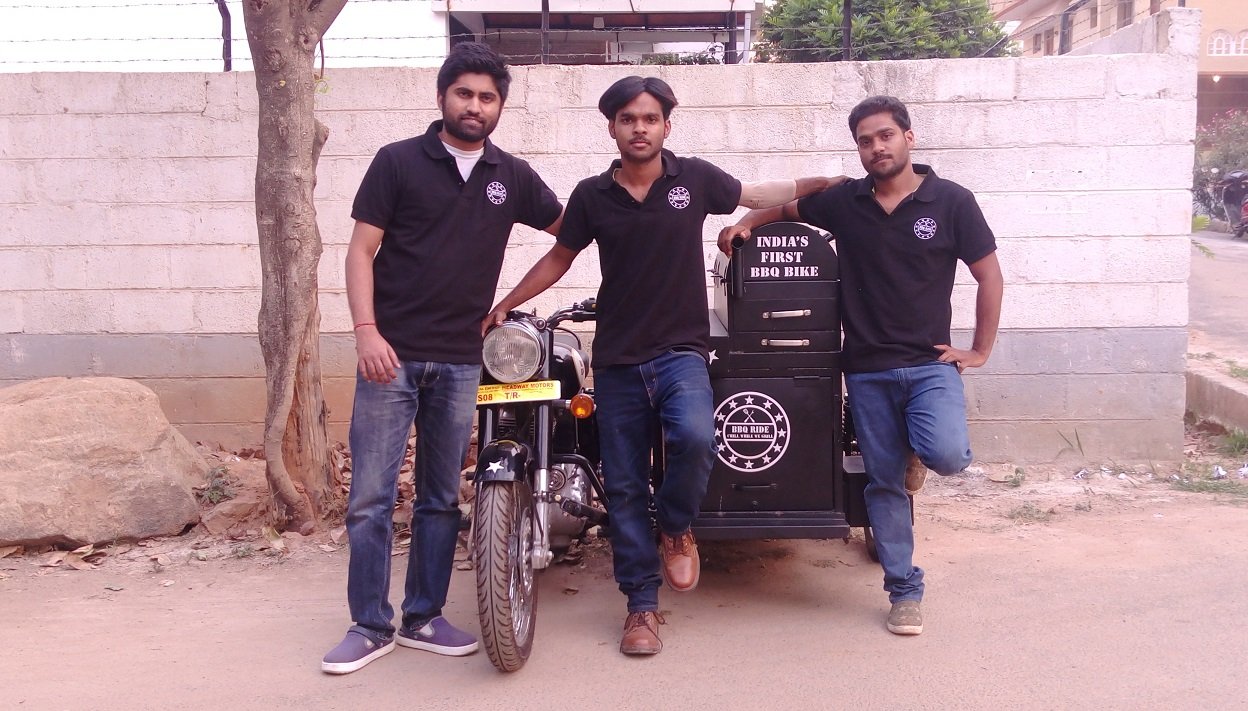 Arun Varma, 23, started BBQ Ride in October 2016 with his brother Krishna, and two other friends – Manogna Chaudhary and Syed Mujeeb along with Nijish Nair, who is also their marketing chief.
The narrow roads of Bangalore and its notorious traffic is responsible for this innovation. Arun told ScoopWhoop,
The food truck fad started a couple of years ago in Bangalore. The number of food trucks grew to 100 within a short span of time. We started our food truck business in 2015, but due to lack of space for parking, the business reached a point where we started looking for innovative ways to capture the market. That's when we came up with the idea of using bikes instead of trucks and we haven't looked back since.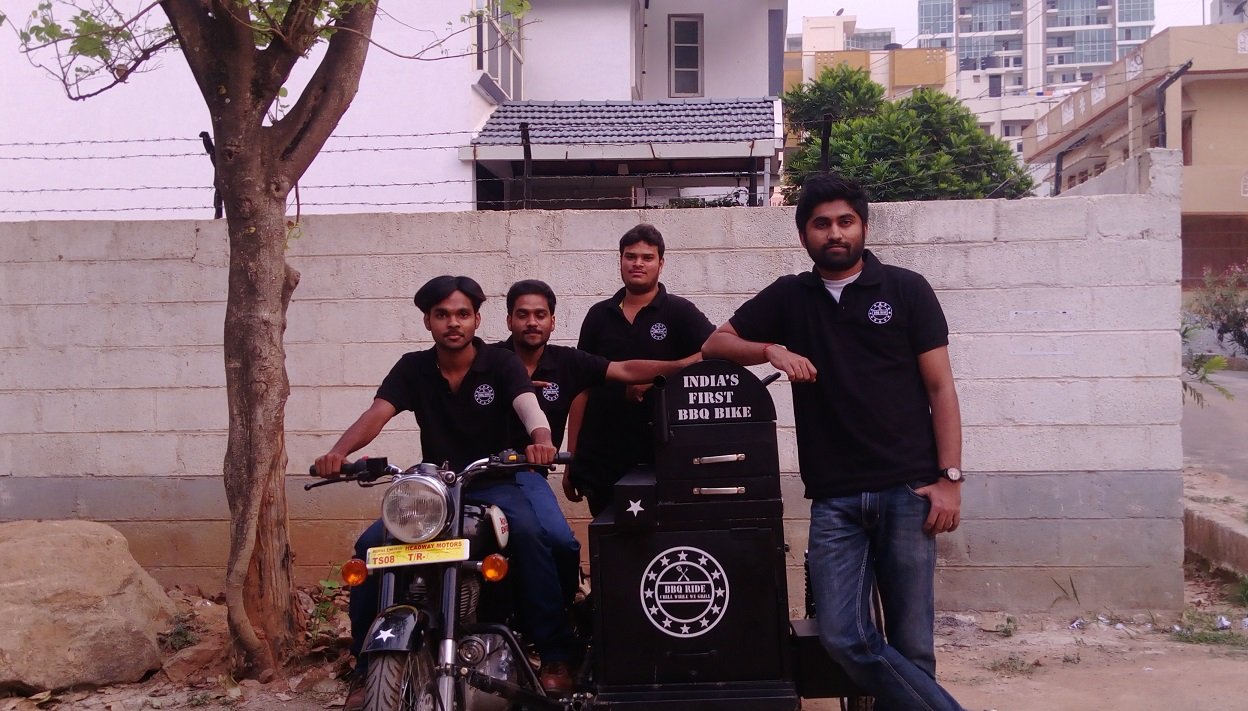 The custom-made Royal Enfield bike is equipped with everything they need to cook and serve, such as a gas cylinder, storage units, a barbeque pit and even foldable tables.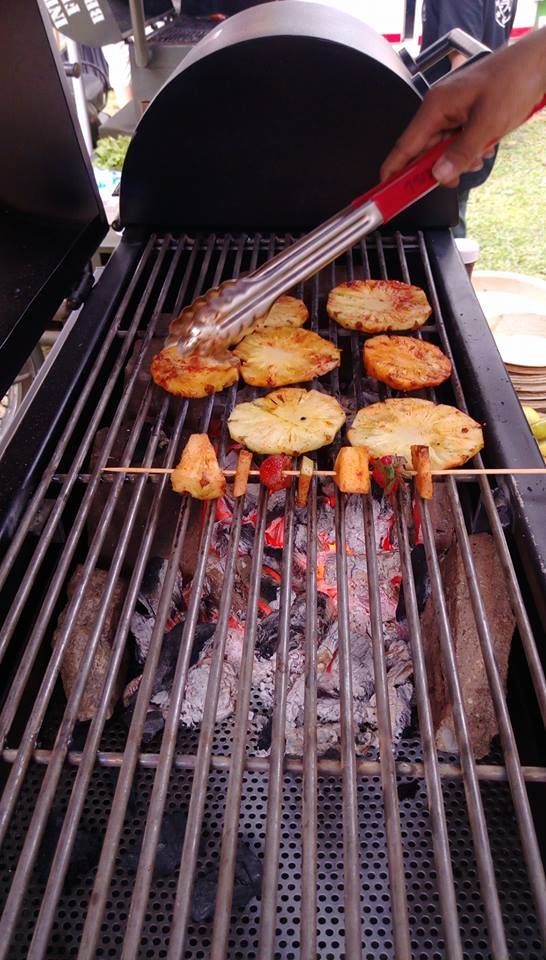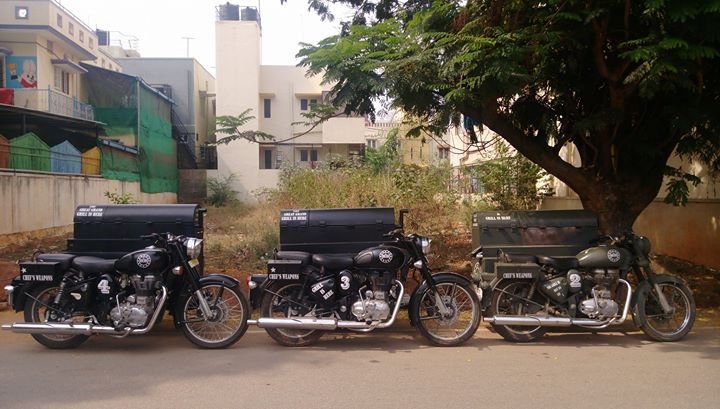 Within six months of commencement, their business has grown exponentially. They have earned themselves two franchises each in Delhi and Hyderabad and one in Vishakhapatnam, which shall be on the streets within a month.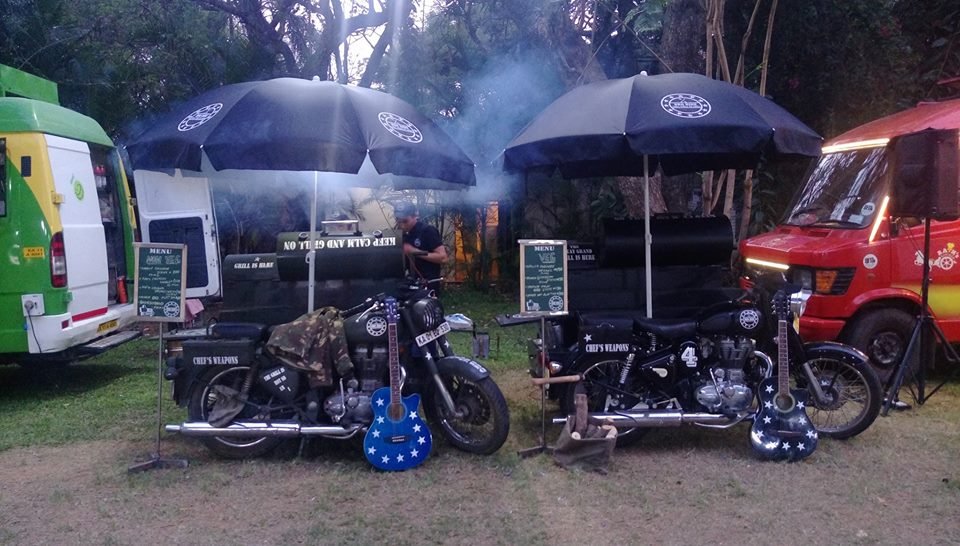 BBQ Ride India is the world's first BBQ bike chain. They have an offer for an international franchise deal coming in from Melbourne (Australia) as well, that Royal Enfield itself is helping them close.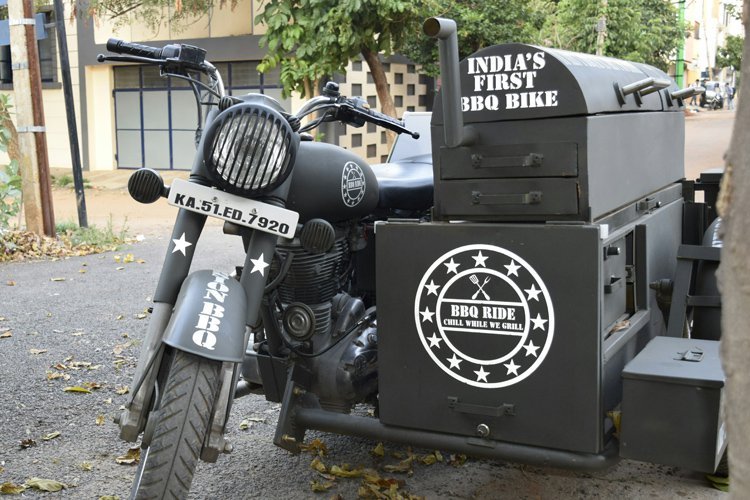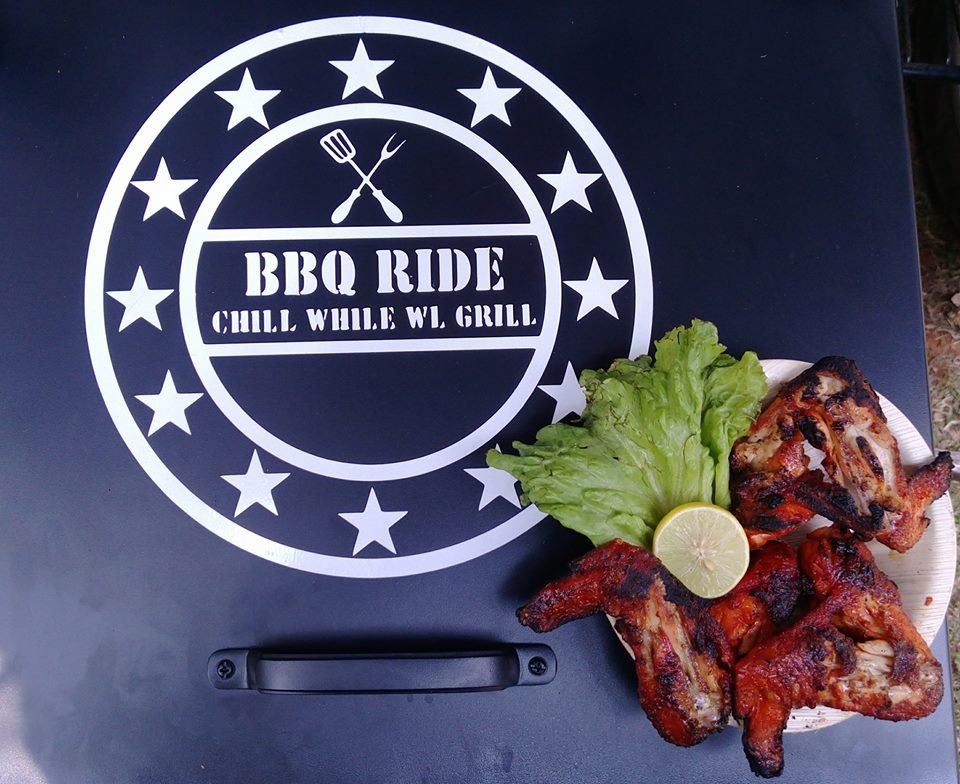 What's on the menu?
The brothers cater to 60-70 customers per bike every day. Their menu includes delicious delicacies like slow-cooked lamb chops, smoky Greek garlic chicken, barbeque drumsticks, juicy barbeque burgers, barbeque wraps, barbeque rolls, chicken and barbeque wings, hot dogs, grilled pineapple wedges and grilled mushroom sticks.
Phew! We can't wait to try them.