Summer is here. Yep! The time to relish our favorite ice-creams and desserts has come. For someone, who is sweet tooth and fond of frozen desserts, this season is nothing less than a blessing. After spending a day in the heat wave, a scoop of lip-smacking ice-cream or sundae doesn't hurt. Some people also prefer eating these desserts during midnight. 'Coz raat ko refrigerator se nikaal ke khaane ka mazaa hi kuch aur hai! Isn't it?
Also Read: Pahadon Mein Chalein & Other 14 Middle-Class Habits That Prove Summer Has Arrived
Now that we also talked about sundaes, this frozen dessert is a great blend of ice-cream, fruits, nuts, and syrup in general. You might have tried Death by Chocolate Sundae, Oreo Sundae, Chocolate Brownie Sundae, and many more. But, have you ever tasted Watermelon Sundae? Yes, it exists.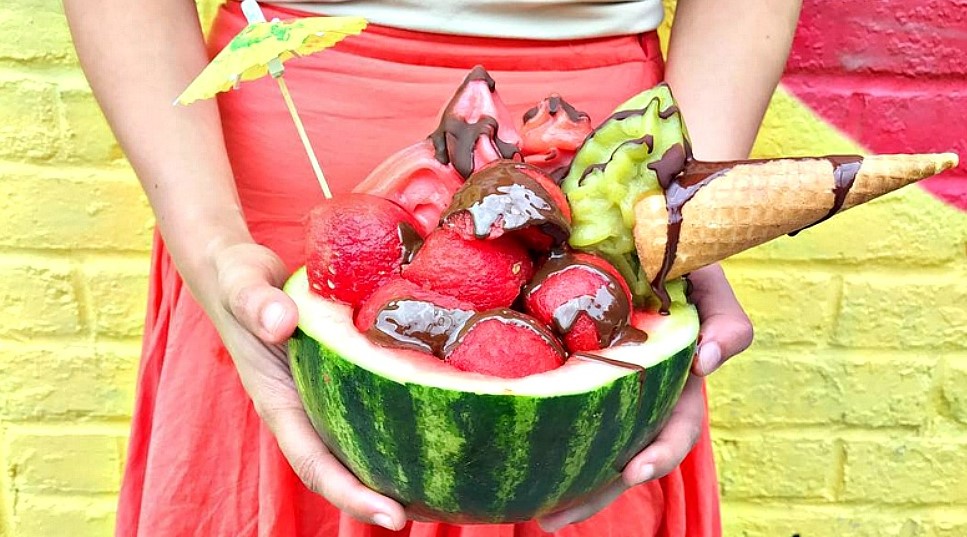 We have found a video of its preparation on Twitter. It is definitely a treat to the eyes but not for calories.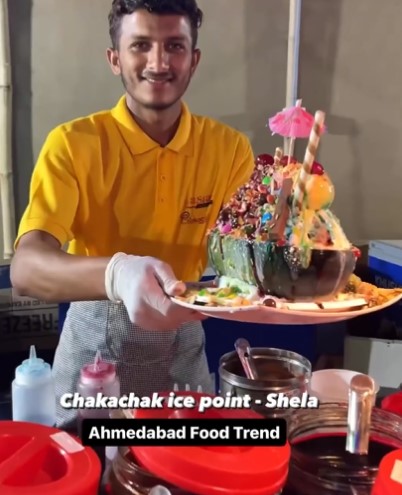 A Twitter user, @MFuturewala, shared the clip in which a vendor can be seen preparing the sundae on his cart. In the video, the vendor shows a hollow watermelon and then covers it with loads of ice. He then garnishes it with ice-creams, colourful syrups, tutti frutti cherries, dry fruits, and Gems.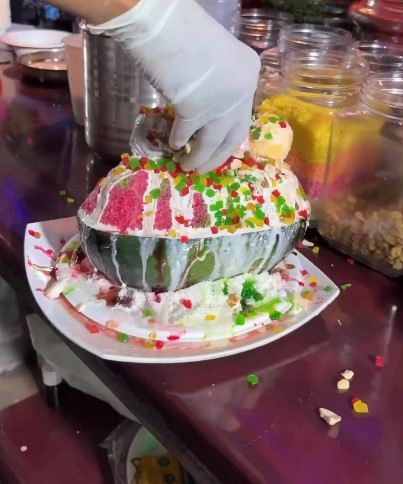 The video is reportedly from Chakachat Ice Point in Ahmedabad, Gujarat. The Twitter user, who didn't like this watermelon sundae, wrote, "I am so disappointed they didn't add cheese, mayo and Amul butter…"
Watch the video here:
Here's how netizens are digesting the video:
While some Twitter users rejected this dessert recipe, others want to taste it.
Death by chocolate ka toh pata nahin isse zaroor marr jaenge! Would you try this massive dessert?