It's November, winters are fast creeping up on us, and we can't contain our excitement for the cold (minus the smog of course). Apart from amazing winter fashion opportunities, you know what winters mean: winter food, winter alcohol, and settings to enjoy the chill in the air. 
Wondering where to head to in Delhi for these things? Here's where.
1. Diggin, Santushti Shopping Complex
After winning many hearts with their Anand Lok outlet, Diggin came back upping the ante and how. The one in Santushti Complex is absolutely beautiful and the outdoor seating will feel like it is tailor-made for winter evenings to be enjoyed. Control your instinct to just keep Instagramming, and enjoy the ambience.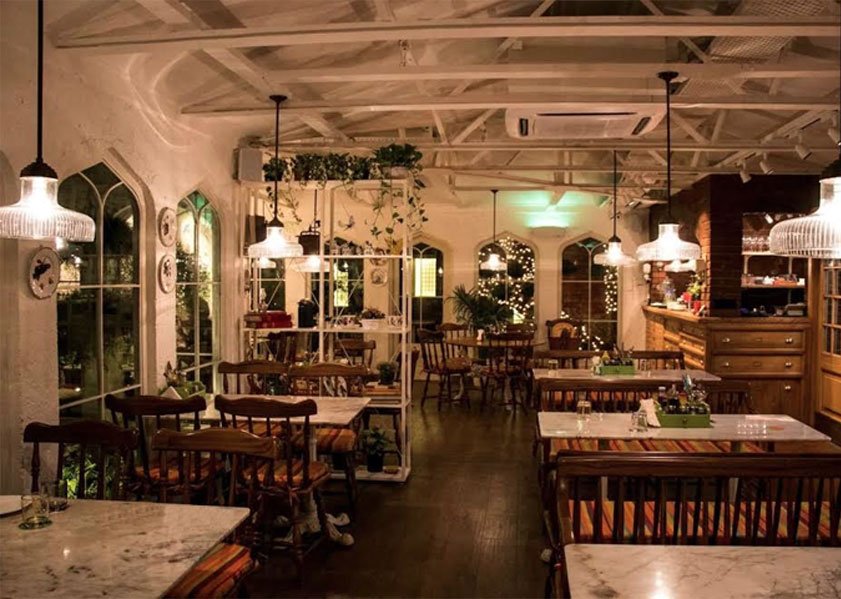 2. Imperfecto, HKV
The lights, the view, the rooftop seating – all of it and the amazing food and wine make for a promise of a beautiful winter evening. Go with friends, or take a date – you are sure to enjoy, especially if there is live music playing that evening.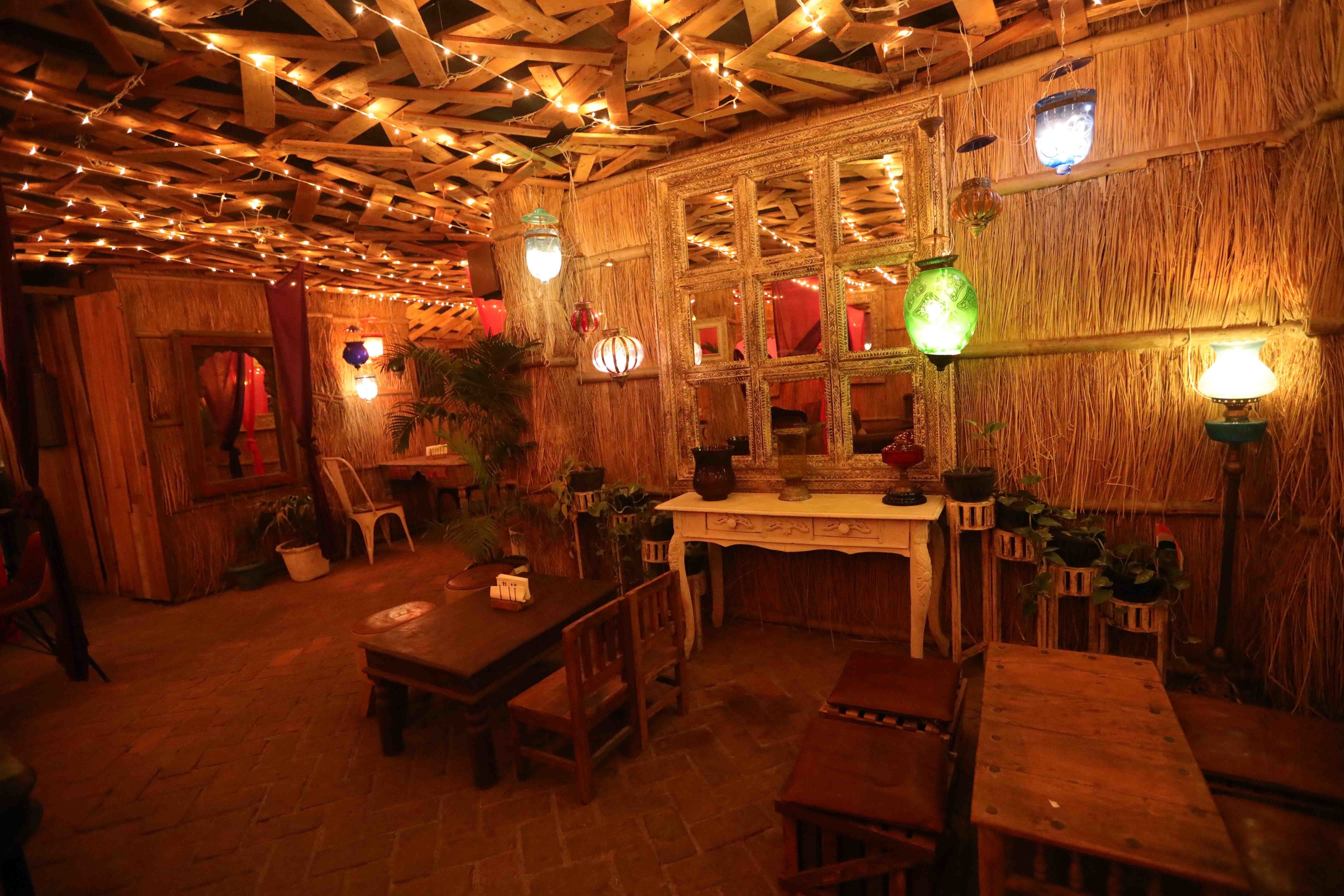 3. Ivy and Bean, Shahpur Jat
Okay, I'll admit it. I am a fan. From the white walls, the bulbs hanging from the ceiling, the chintz chairs, this place just grows on you. And it doesn't hurt that they have really good food that is priced well.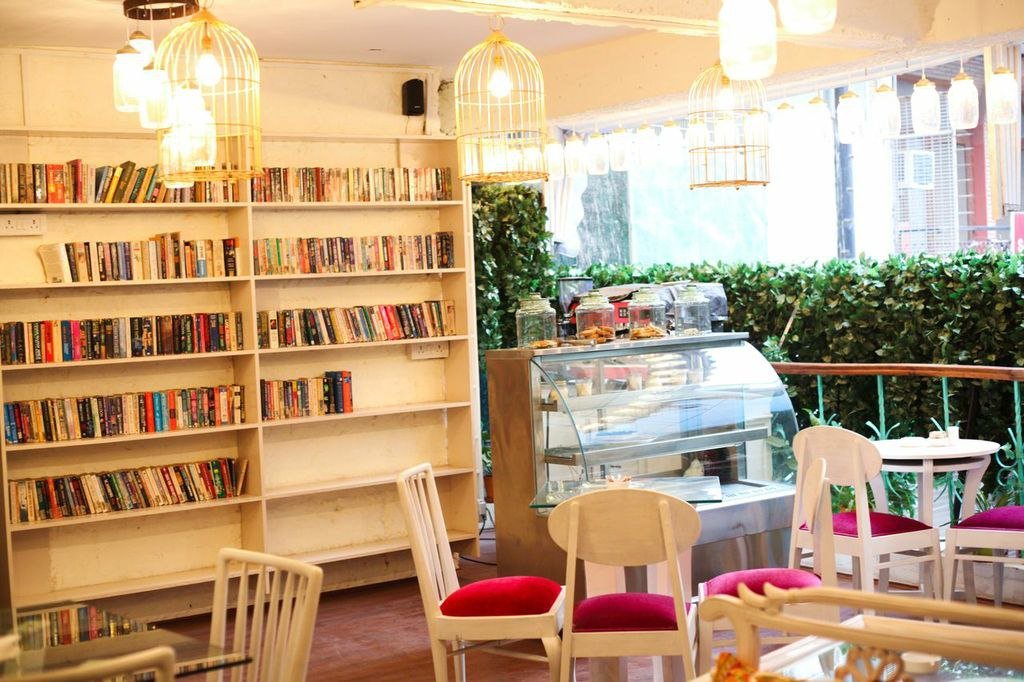 4. Lodi – The Garden Restaurant, Lodhi Road
It is funny how an open dining place can feel so warm and welcoming on a winter evening. Seriously, get a bottle of wine, some sweet chilli prawns and cosy up.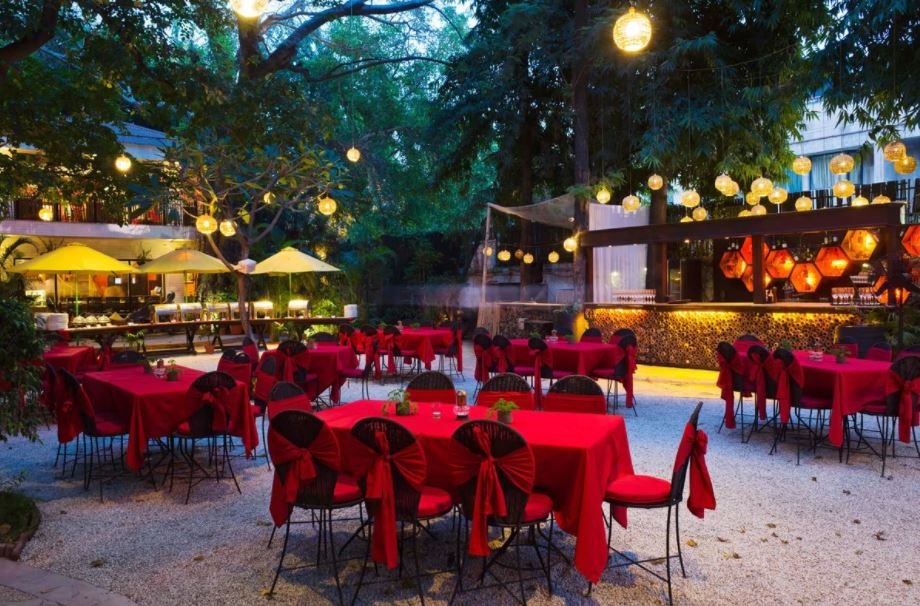 5. Delhi Club House, Sangam Courtyard
Their menu is a great place to start. Inspired by the many colonial cubs spread across the nation, iconic dishes from menu clubs come together to form a very special, comforting menu. The ambience is warm, friendly, and you will be lucky to have had their mulled wine.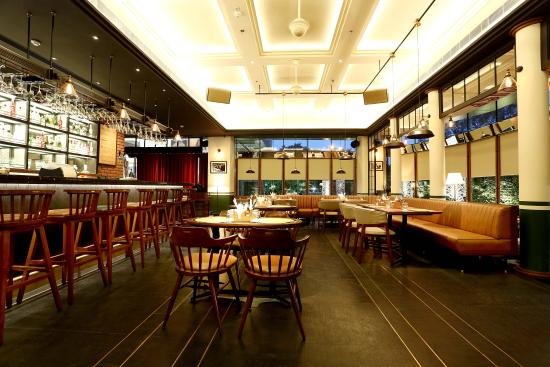 6. Nukkad, SDA Market
Picture sitting under a tree which has bulbs hanging down it, on a soft misty night. Romantic level max. The simple and economical menu makes it a great hang out choice for friends.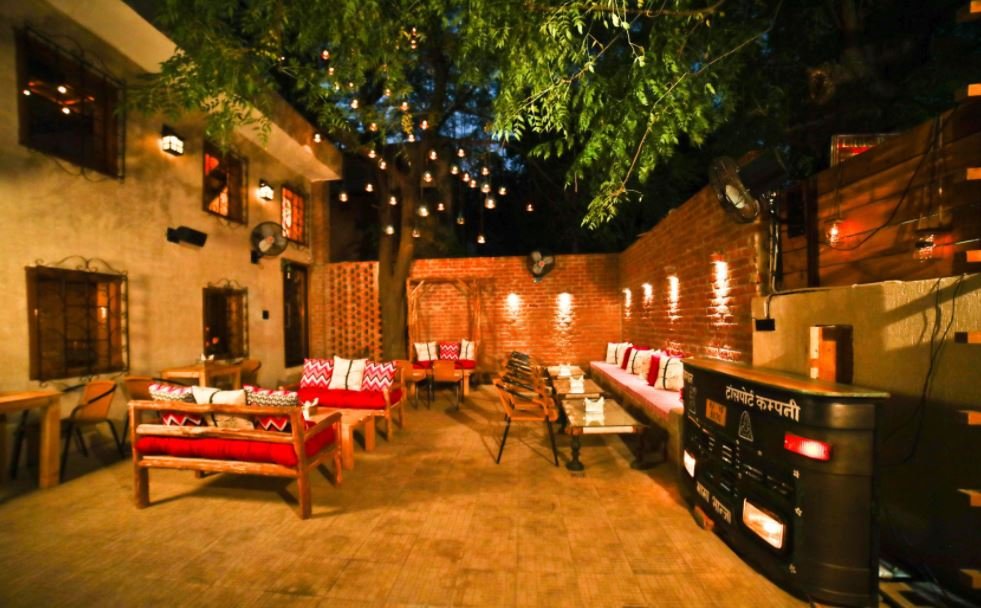 7. Rose Cafe, Saket
Who doesn't love this place? The perfect little Victorian-inspired place nestled in Saket is as pretty in summers as it is in winters. What's that outdoor seating for you think?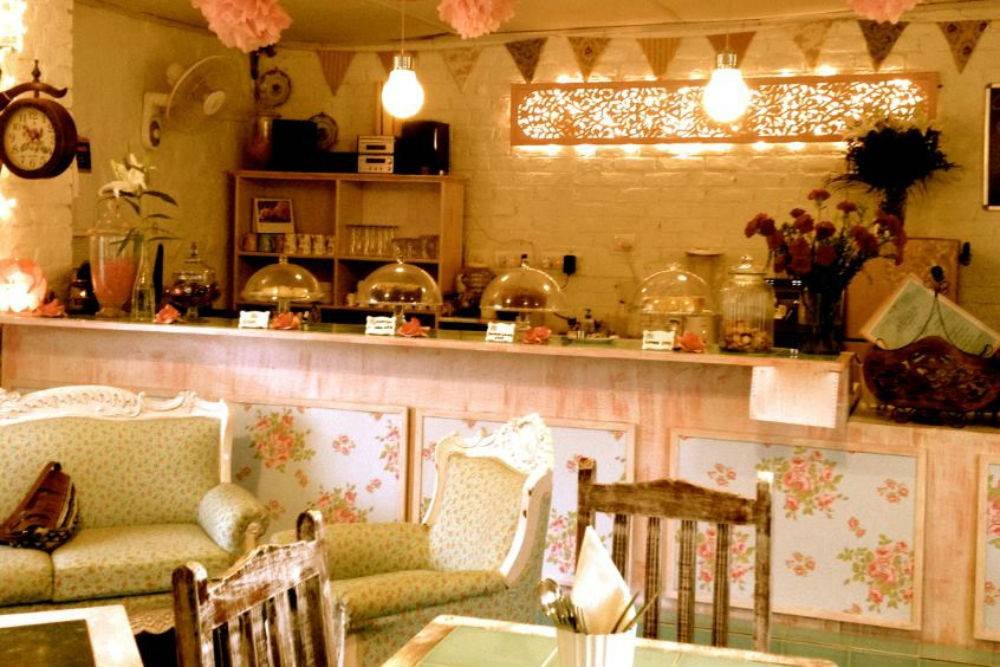 8. Fio, Saket
The pretty lights hanging from trees and the open seating set the stage for a nice dinner out with a loved one. Their menu is pretty diverse, help yourself.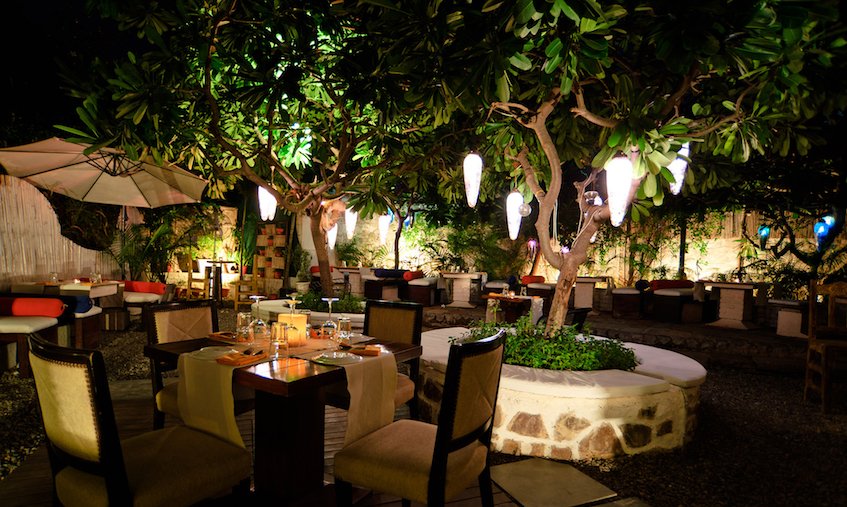 9. Olive Kitchen & Bar, Mehrauli
The Mediterranean feel of this one will win your heart the moment you step in, then follows the delectable, fresh food and the exquisite desserts. People swear by the tiramisu here.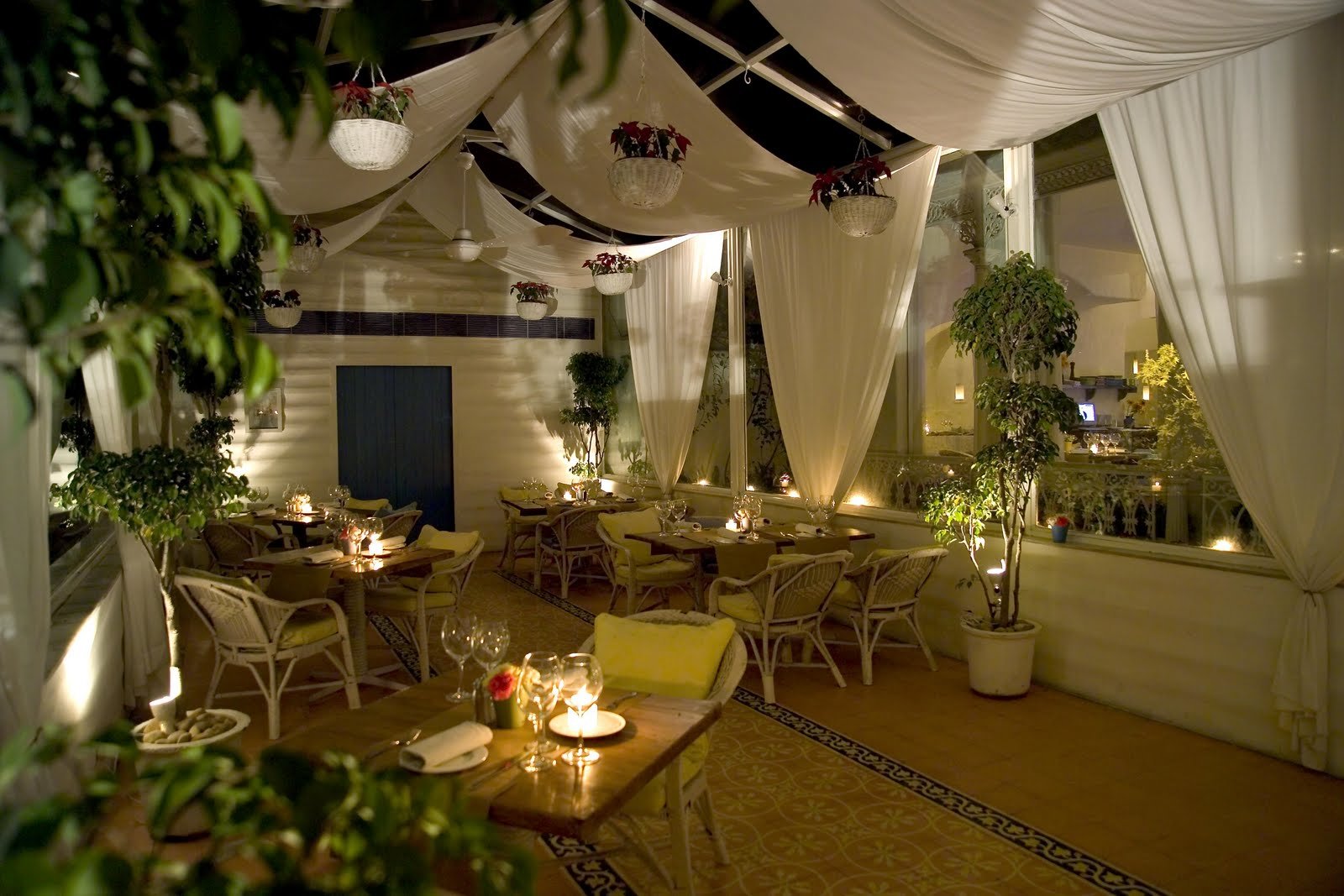 10. Music & Mountains, GK 
Known as Sakley's all this while, they have changed the name but the vibe and ambience is still pretty damn cosy. The feel of a cottage in the mountains in the city on a winter night, what else can you ask for?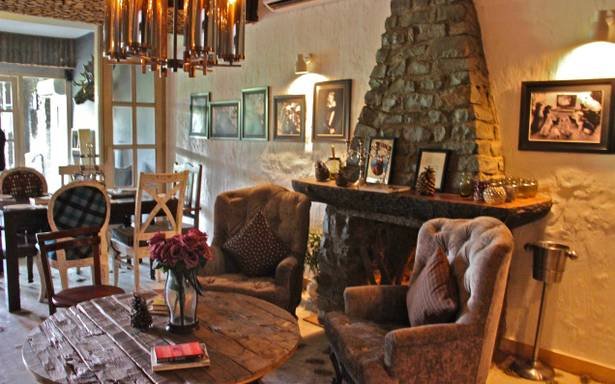 11. Smoke House Deli, Khan Market
Out of the four outlets, this one is a favourite, given the space and the ambience. The food, as always is great. Must try their sangria and their artisan cocktails.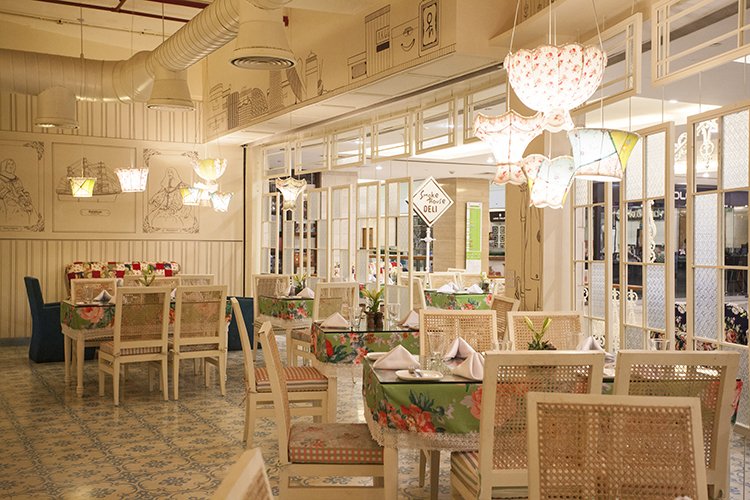 12. Dilli Haat, INA
Choose a stall, pick a bench and spend the night in the open air of cultural vibes, the smell of many Indian delicacies and hot tea. Night = sorted.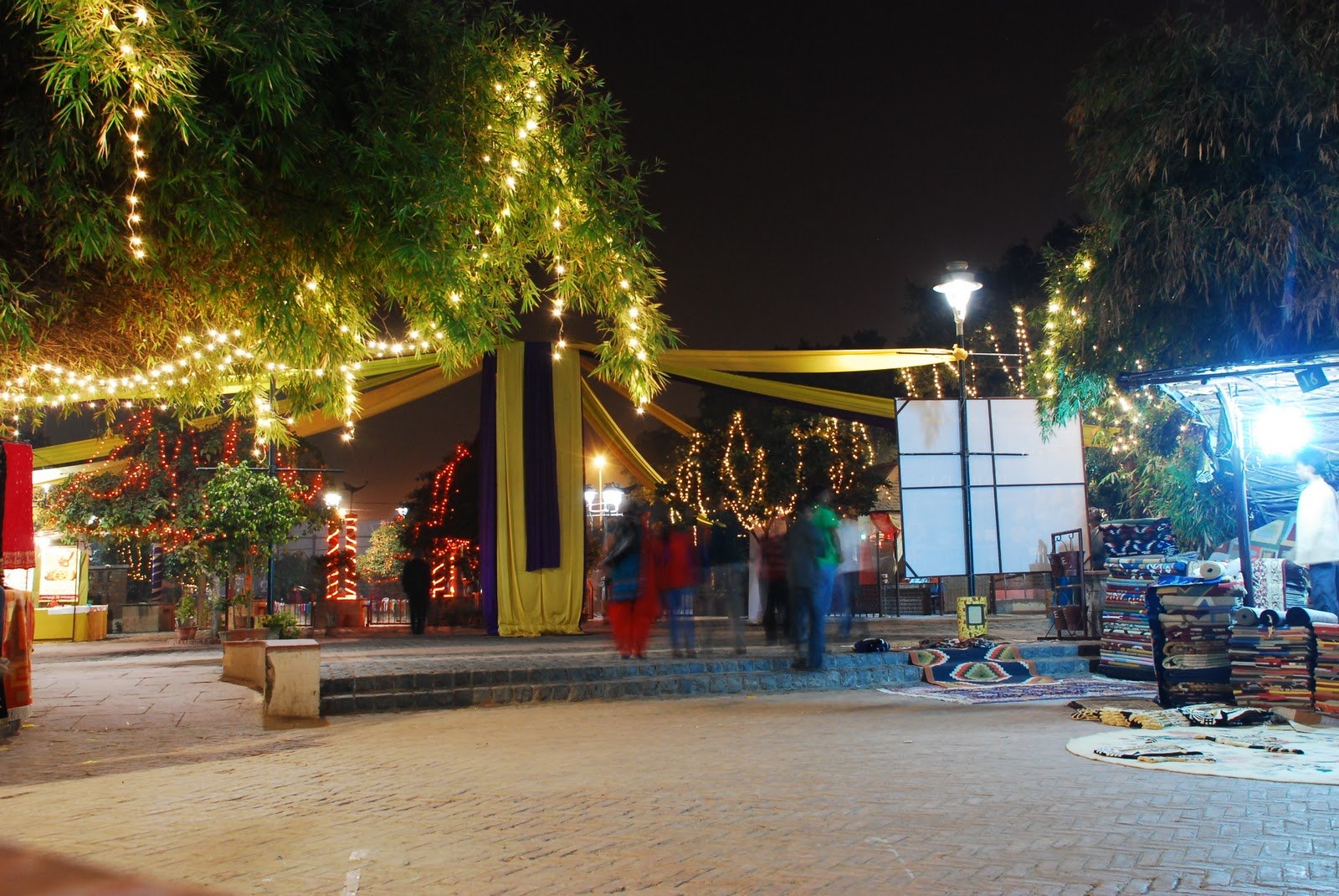 13. Amour Bistro, Chanakyapuri
Continental food on your table paired with some rich wine, with a view of the cold night through the huge window. Sounds like a night? It definitely is.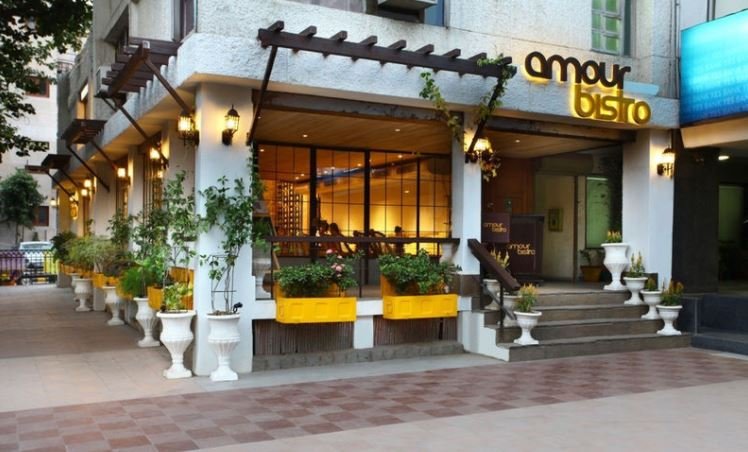 14. Blue Tokai Coffee Roaster, Saket
What's a good cuppa coffee on a winter evening? Goodness. What's a good cuppa coffee had on a winter evening in Blue Tokai's back lawn with fairy lights around? A pretty glimpse of heaven.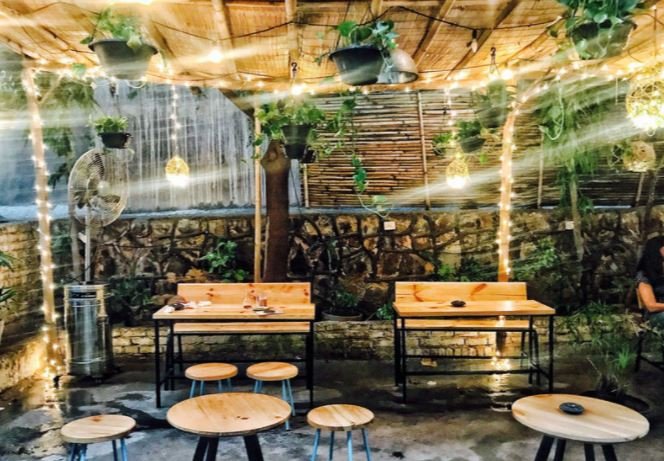 15. Latitude 28, Khan Market
And if coffee isn't your thing, help yourself to some boutique teas at this elegant place in Khan market. Pair it with some healthy food options and you are good to go.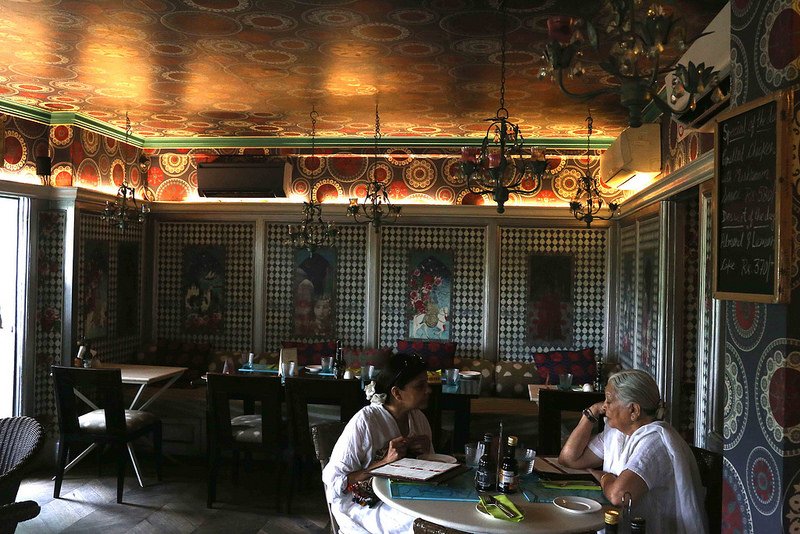 Make 'em reservations already!