Just when I thought I've seen everything in life, I came across this picture on Twitter.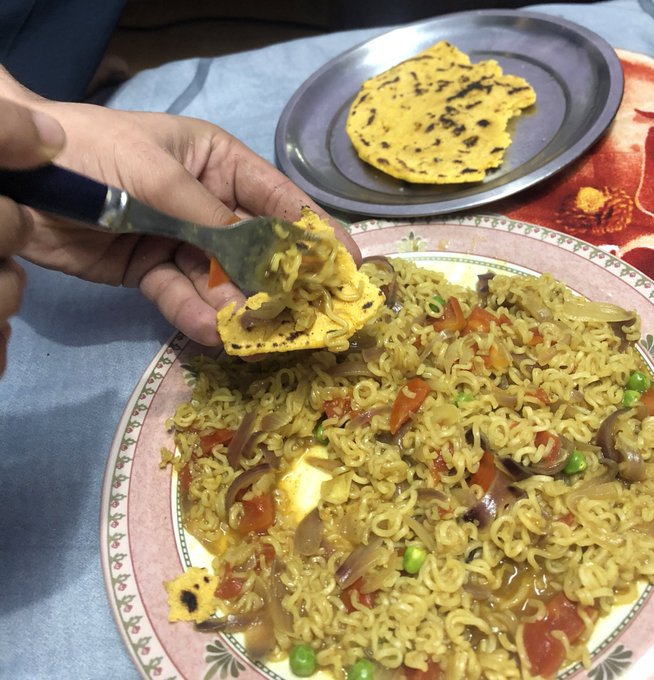 Yes, someone was having makki ki roti with maggi and posted a picture on Twitter.
Now, what is this sorcery?
After seeing this horrible combination, people are believing that the end of the world is right here. 
Sarson ka saag be like:
Hey bhagwan, yeh dekhne se pehle….