Maybe you're always waking up late or maybe you're always in a hurry, but the one thing that always bears the brunt of our hectic life is our meal times. You never seem to have a fixed time for lunch and dinner only gets the late night spot. By that time, you're so exhausted that you just put something in the microwave and eat it without giving a damn about taste or nutrition. 
But amidst all this, your breakfast suffers the most. The poor thing is mostly given a miss because in the morning madness, you just can't find the time to cook something. But worry not, we have found the easiest and quickest recipes that you can cook up in a matter of minutes, and they taste divine. Never again will you have to leave home on an empty stomach. Promise!
Here are 12 quick and easy breakfast recipes for you to try:
1. Mushroom and Egg White Omelet
Eggs make for the perfect breakfast, any day. And they are so easy to cook as well. Add some well season mushrooms and veggies and your omelet has never tasted better than this.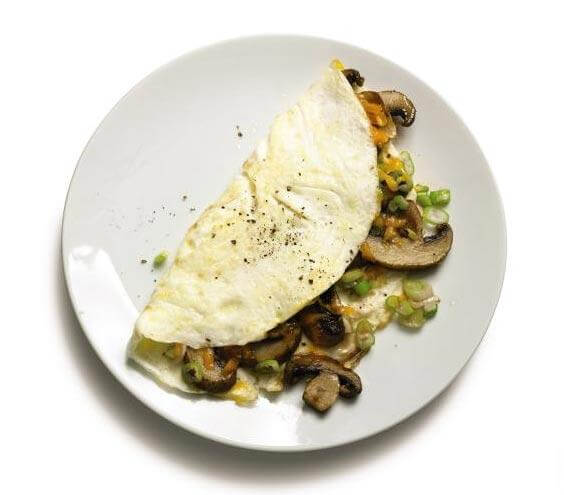 Ingredients required: 
2 tbsp. Olive Oil
4 Button Mushrooms, sliced
2 Spring Onions, sliced
4 Egg Whites
Kosher Salt
Black Pepper
1/4 cup Cheddar, shredded
How to make:
Heat 1 tbsp of oil in a nonstick pan over medium heat. Cook the mushrooms and spring onions for 2-3 minutes, until tender. Take them out in a bowl.
In another bowl, beat the egg whites along with 1/4 teaspoon of both salt and pepper. Cook the eggs in the nonstick pan for 1-2 minutes, until the begin to set.
Top with the cooked mushrooms, spring onions and cheddar. Fold the omelet over the filling.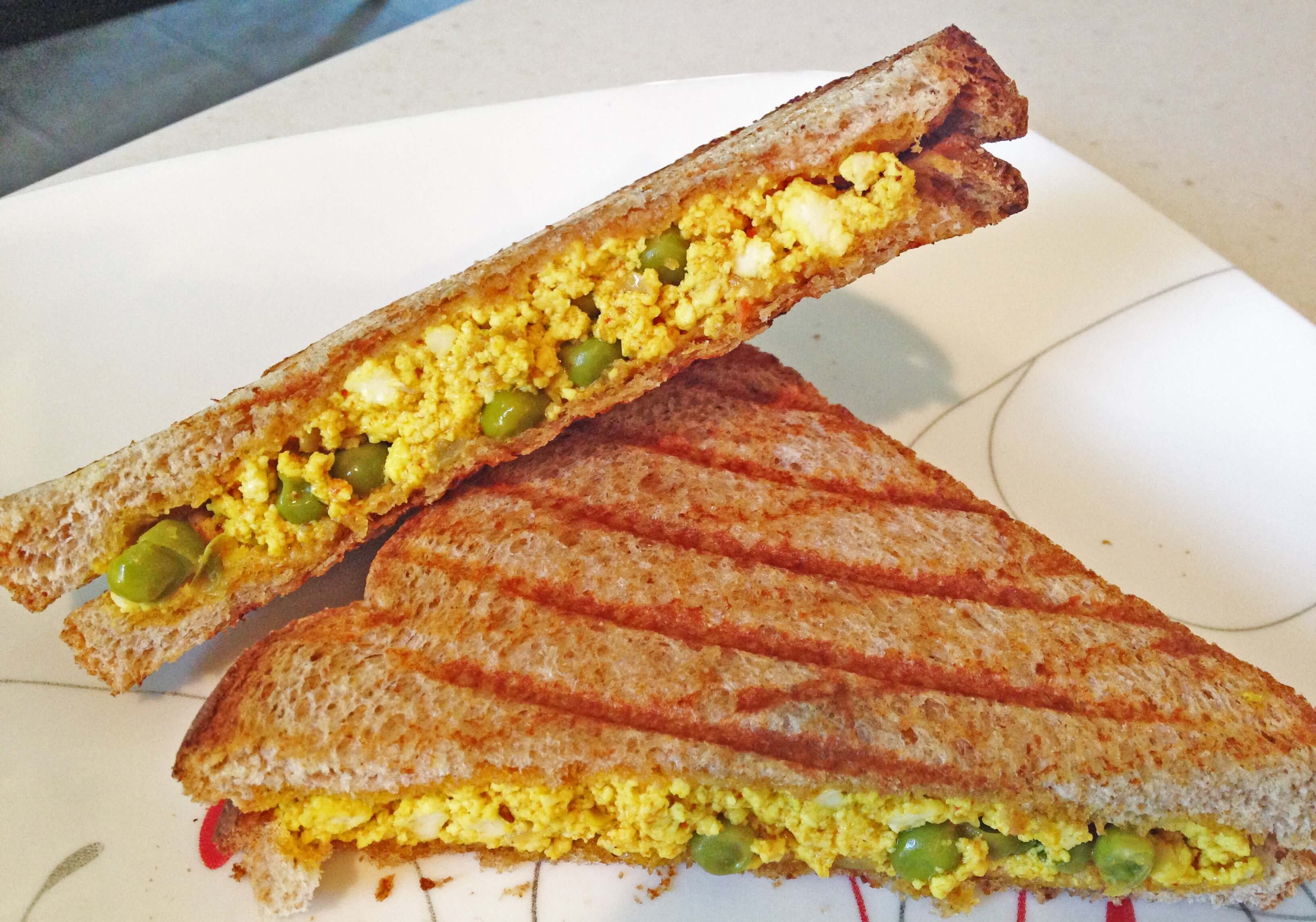 Ingredients required:
4 Bread Slices (brown, preferably)
2 tsp. Butter or ghee
1 tbsp. Oil
1/2 tsp. Cumin
1 tsp. Gar
Salt
Pinch of turmeric
1-2 Green Chillies, chopped
Garam Masala
1 tsp Lemon Juice
1 medium-sized Onion
1 medium-sized Tomato
1/3 cup crumbled Paneer
Smear butter or ghee on bread slices and toast until golden on one side. 
Heat 1 tbsp. ghee in a pan and saute the garlic and cumin until it smells good.
Add paneer, lemon juice, green chillies and other condiments to the pan. Mix it all well. Do not cook further. 
3. Egg Dosa
 Dosa and eggs, it can't get better than that! Yum…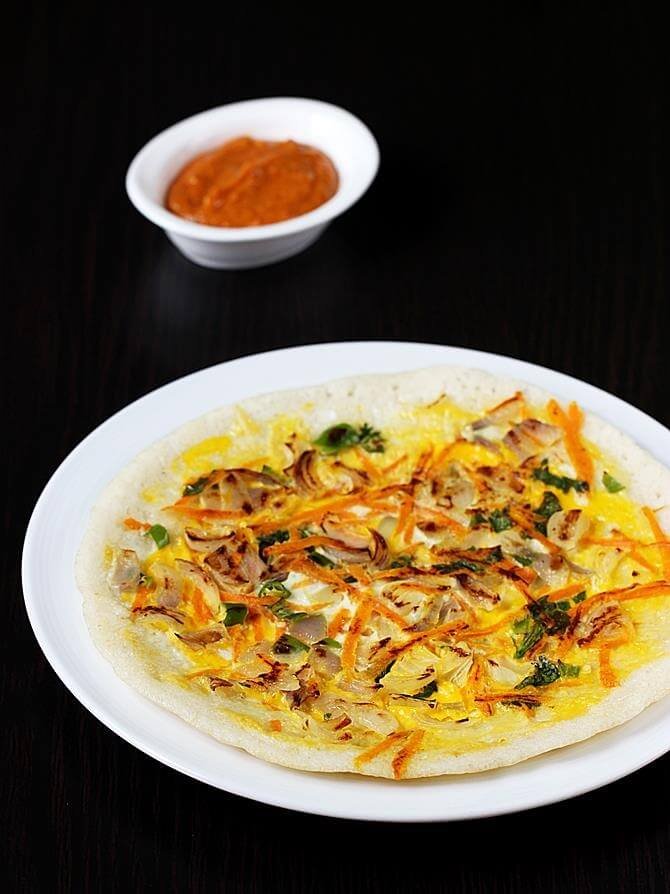 Ingredients required:
2 Eggs
1 cup readymade Dosa Batter
1 chopped Onion
2 chopped Green Chillies
Few Coriander leaves
Heat up a greased pan/tawa.
Pour 1 ladle of batter and spread it. Keep it slightly thick towards the edges. Let it cook for 1 minute.
Pour the egg on the dosa. Break the yolk and spread it evenly on the dosa. 
Add the vegetables and cook until the base gets firm. 
Flip it and press until the egg is cooked well.
Flip back and cook until the dosa becomes crisp.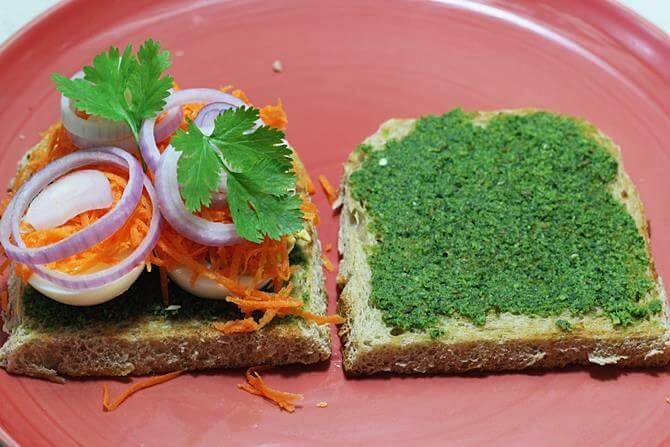 Ingredients required:
3-5 Eggs
6-8 Bread slices
Unsalted butter
Green chutney
Onion rings
Grated carrots
Coriander leaves
Lettuce (optional)
How to make:
Hard boil the eggs. Remove the shells and slice them in half.
Butter the bread and toast it till golden.
Spread the chutney on the slices, place the halved eggs, add vegetables and cover it with another slice.
Egg and chutney sandwich is ready to eat. Cut to halves before serving.
Enjoy your breakfast like never before!
5. French Toast
Nothing's better than a classic french toast for breakfast. And it's super-easy to make too. Try it out now!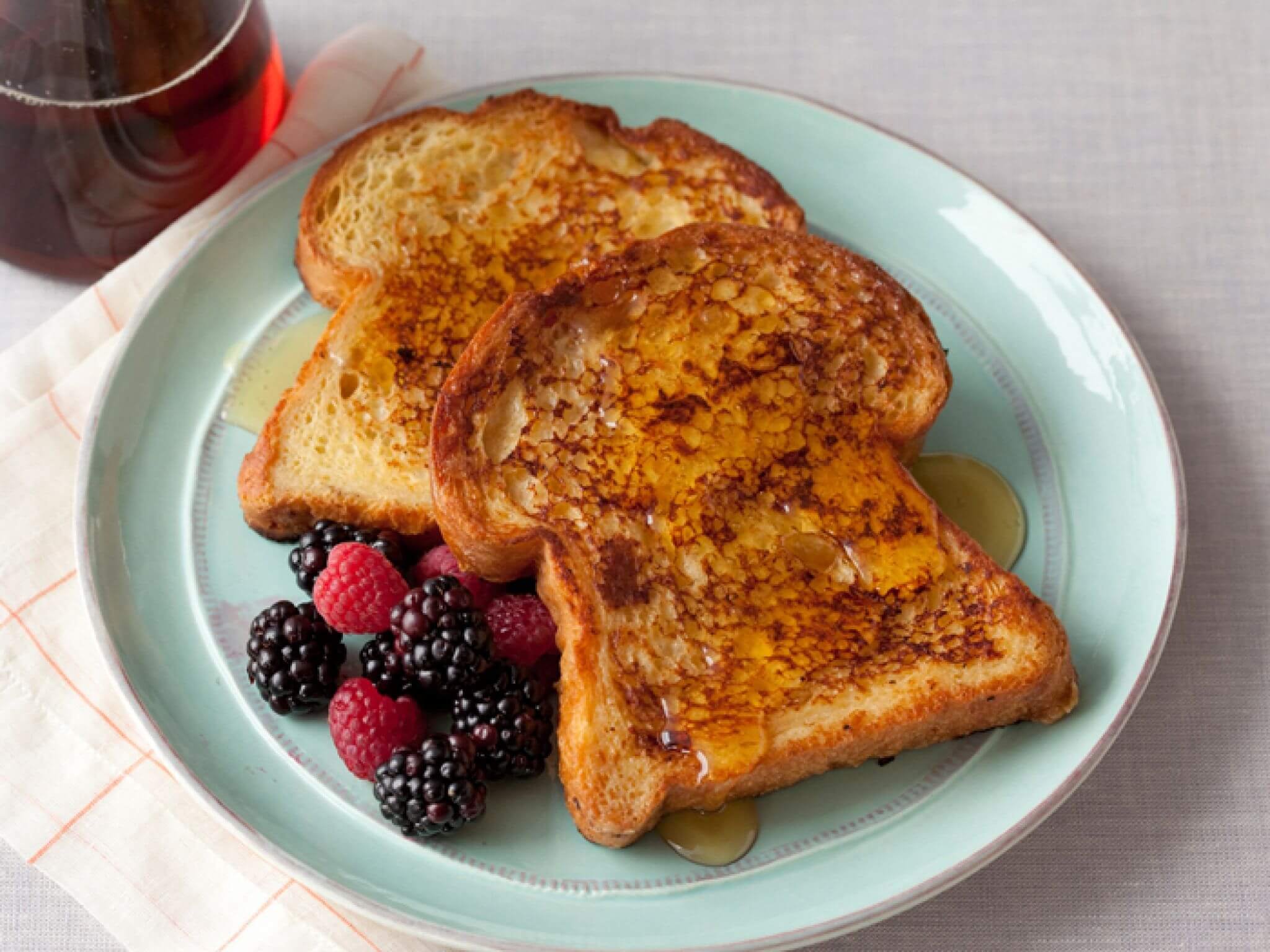 Ingredients required:
1 Egg
3 bread slices
2 tbsp. Milk
2 pinches of cinnamon powder
Salt
1 tsp. sugar
Butter
How to make: 
Beat together egg, milk, sugar, salt and cinnamon in a bowl.
Dip the slices of bread in the egg mixture on both sides and toast them in a buttered pan. (Tip: If the bread is too fresh, toast it slightly before dipping in the mixture.)
Remove the bread slice from the pan once the egg is fully cooked. 
Sprinkle powdered sugar or maple syrup. Serve hot. 
6. Besan Bread Toast
The veggies alternative to the french toast, Indian style though. But yum, anyhow!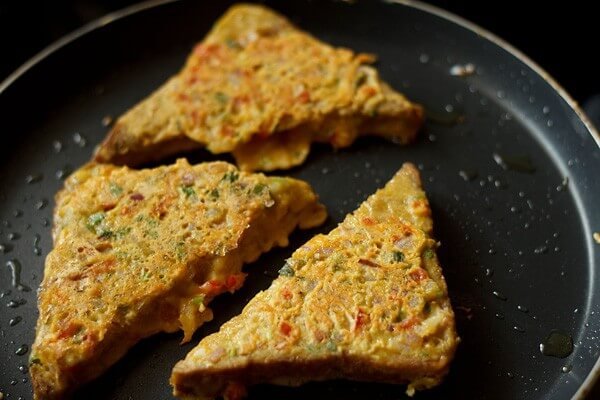 Ingredients required:
2 Bread slices
1-1.5 tbsp. Oil (for frying)
1/4 cup of besan/gram flour
1/2 tsp. ajwain
Pinch of turmeric
Pinch of red chilli powder
Pinch of hing powder
Salt as needed
1/4 tsp. grated ginger
1 finely chopped green chilli
2 tbsp. finely chopped onions
2 tbsp. finely chopped tomatoes
Finely chopped corainder leaves
Water
How to make:
Make a batter by mixing besan with all condiments, vegetables and water. Make sure it has a thick consistency. 
Heat a pan with oil. 
Dip each slice of bread in the batter on one side and place them in the hot pan. 
Toast until firm on a low to medium heat. Spread some batter with a spoon on the other side of the bread and cook it. 
Fry from both sides until the batter is completely cooked. 
7. Love Toast
Doesn't it look cute? Start you day on a happy and healthy note with this breakfast delight!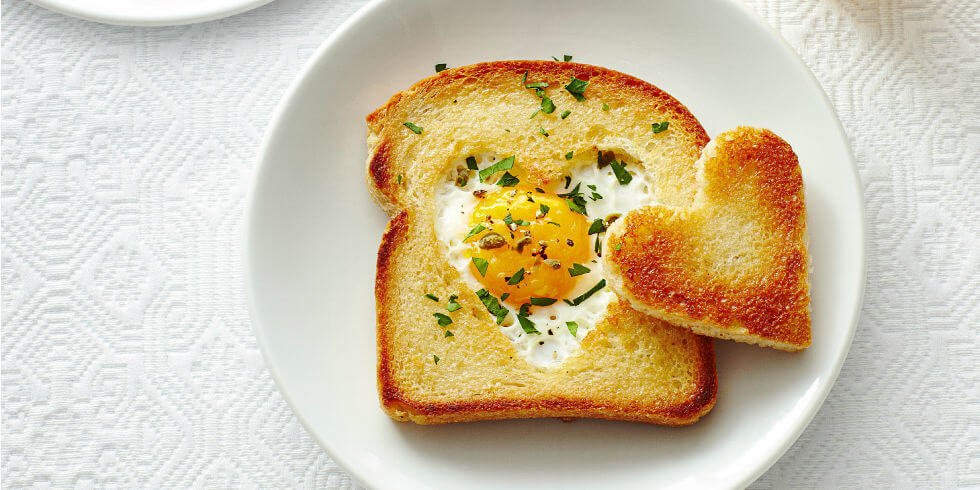 Ingredients required: 
4 tsp. mayonnaise
2 white bread slices
1 tbsp. butter
2 large eggs
Salt
Pepper
Finely chopped capers
Finely chooped fresh herbs
How to make:
Spread mayonnaise on both sides of the bread slices.
Use a heart-shaped cookie cutter to cut centres of the bread.
Melt some butter in a non-stick pan and cook the bread and centres in it until golden brown from one side.
Flip the bread and add one large egg to the heart-shaped hole. Sprinkle salt and pepper.
Cook until the egg whites are set. Sprinkle with finely chopped capers and herbs.
Enjoy the goodness of sunny side up with a twist!
8. Bacon, Egg and Cheese Sandwich
3 of our favourite things combined together in a sandwich. Heavenly!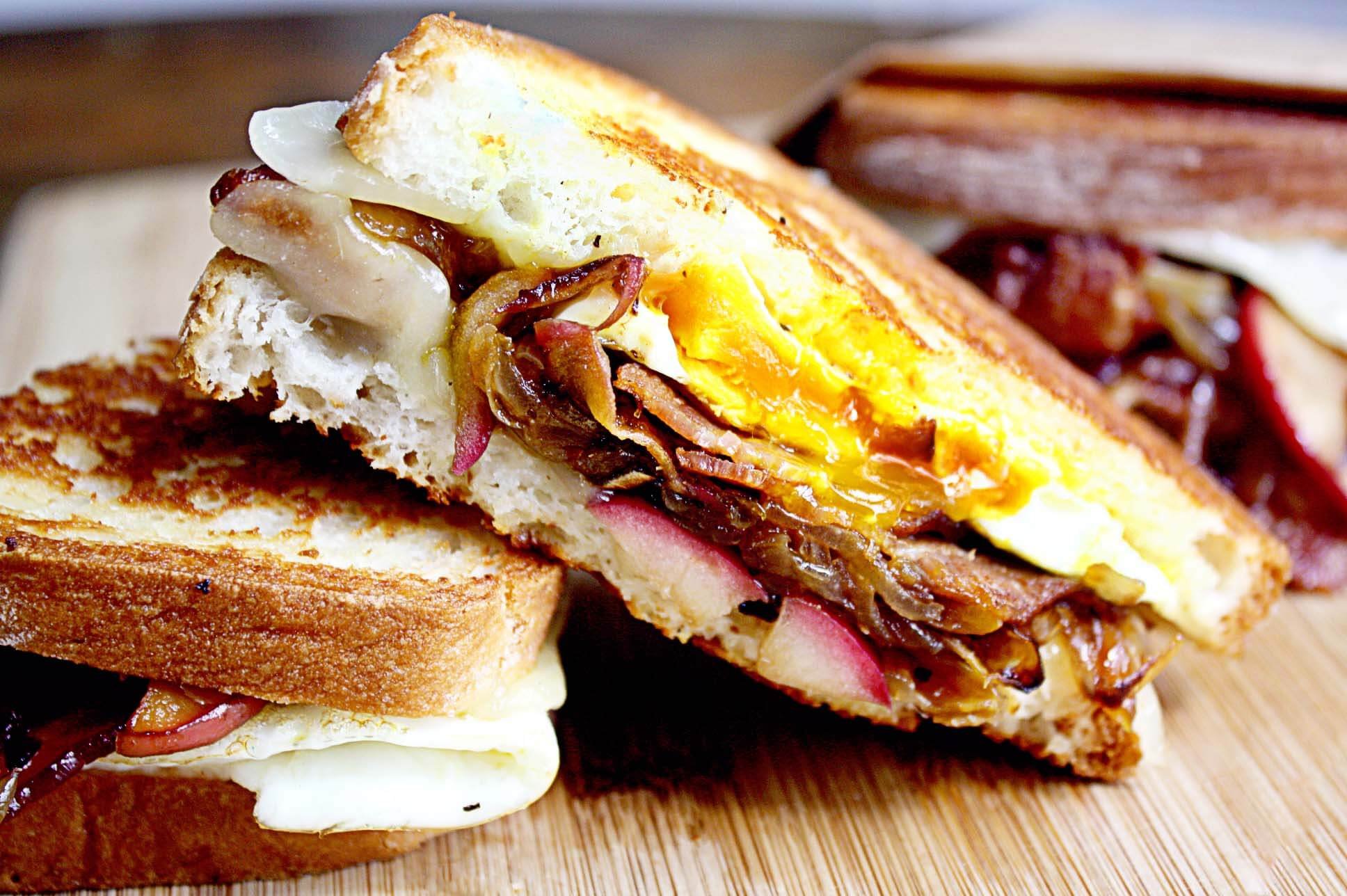 Ingredients required:
2 slices bacon
2 slices whole-wheat bread, toasted
1 large egg + 1 large egg white, lightly beaten
Salt and pepper
1/2 medium tomato, sliced
1 tbsp. goat cheese
How to make:
Cook bacon in non-stick pan over medium heat until warmed through for 2 minutes. Transfer bacon to bread slice.
Season the eggs and cook in the pan until set around the edges, for 2 minutes.
Flip and cook for another 30 seconds. 
Quarter fold them and place over the bacon. Top with tomatoes and season with salt and pepper.
Spread goat cheese on the other slice, and sandwich.
Can't wait to bite into it, right!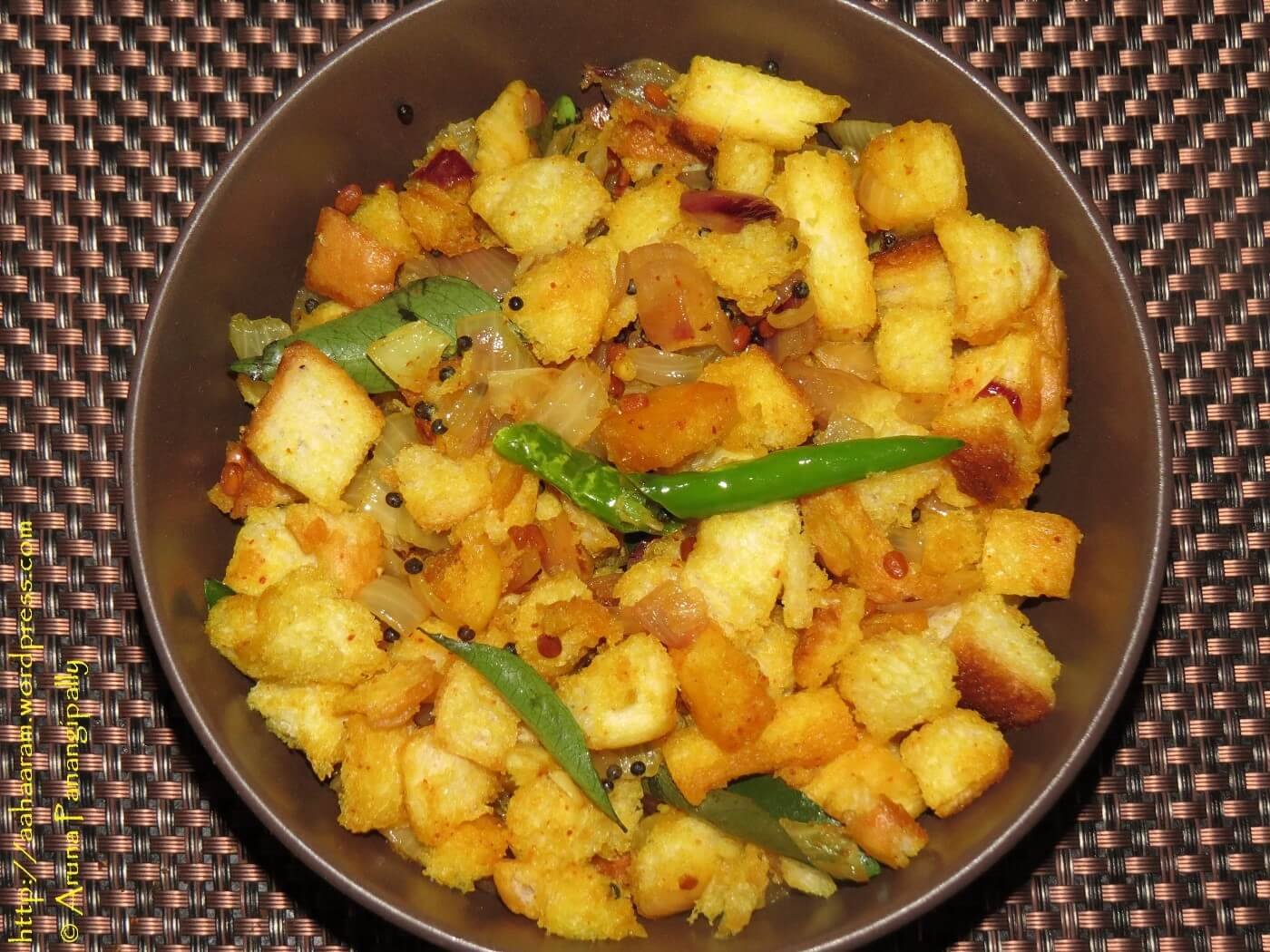 Ingredients required:
5 Slices of bread 
1 large onion, sliced
2 tomatoes, chopped
2 green chillies
1/2 tsp. finely chopped ginger
Pinch of turmeric
1 tsp. Sambar powder
2 tsp. ghee/ oil
Salt to taste
2 1/2 tsp. oil
1/2 tsp. mustard seeds
Few curry leaves
How to make:
Cut bread into squares or simply tear it into small pieces. 
Heat 2 tsp of ghee/oil in a pan and roast the bread in it until golden brown. 
Remove the pan from the heat. 
Heat more oil in a pan. Add mustard seeds, when it crackles, add onions, ginger, green chillies and curry leaves. Saute till onions turn transparent.
Add chopped tomatoes, turmeric powder, sambar powder and salt. Cook until tomatoes become soft. 
Add the bread pieces and toss until they are nicely coated with the masala.
Easy to make and even more easy to eat in transit.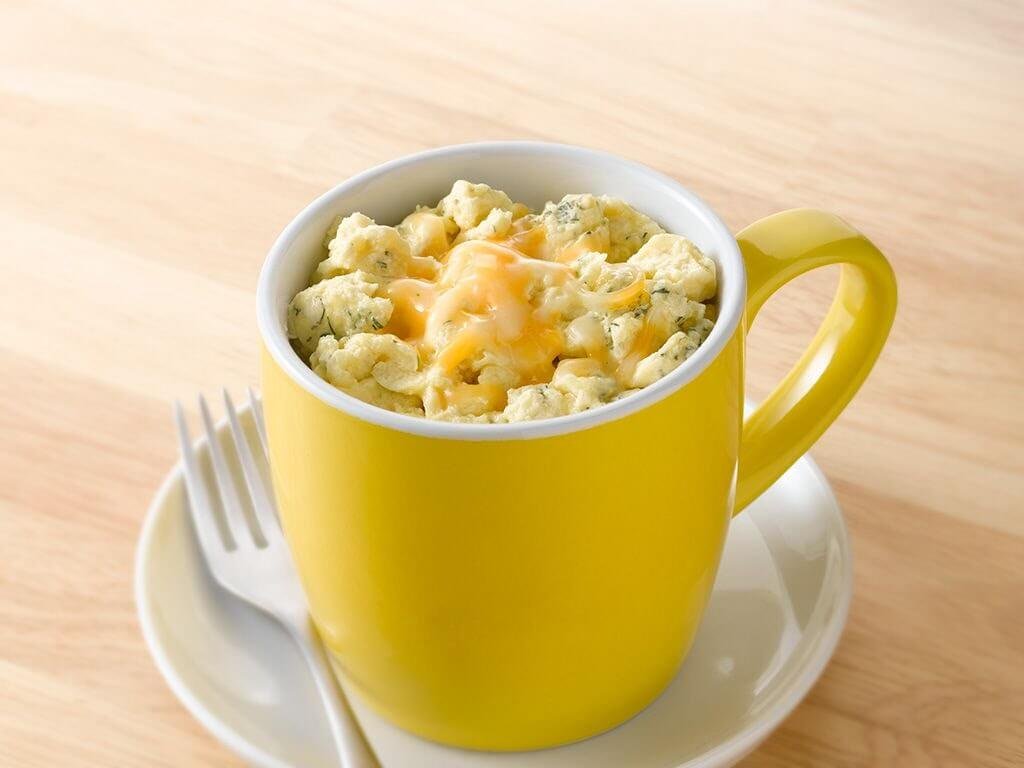 Ingredients required:
2 eggs
2 tbsp. milk
2 tbsp. shredded cheese
Salt and pepper
How to make:
Coat a microwave-safe coffee mug with cooking spray. Add eggs and milk, beat until blended. 
Microwave on high for 45 seconds. Stir the eggs. Microwave again until eggs are almost set, 30-45 seconds. 
Top with cheese, salt and pepper.
That was quick, right! Eat away.
11. Corn and Cheese Sandwich
There so much you can do with corn. Here's one simple corn sandwich that will make for the best breakfast ever.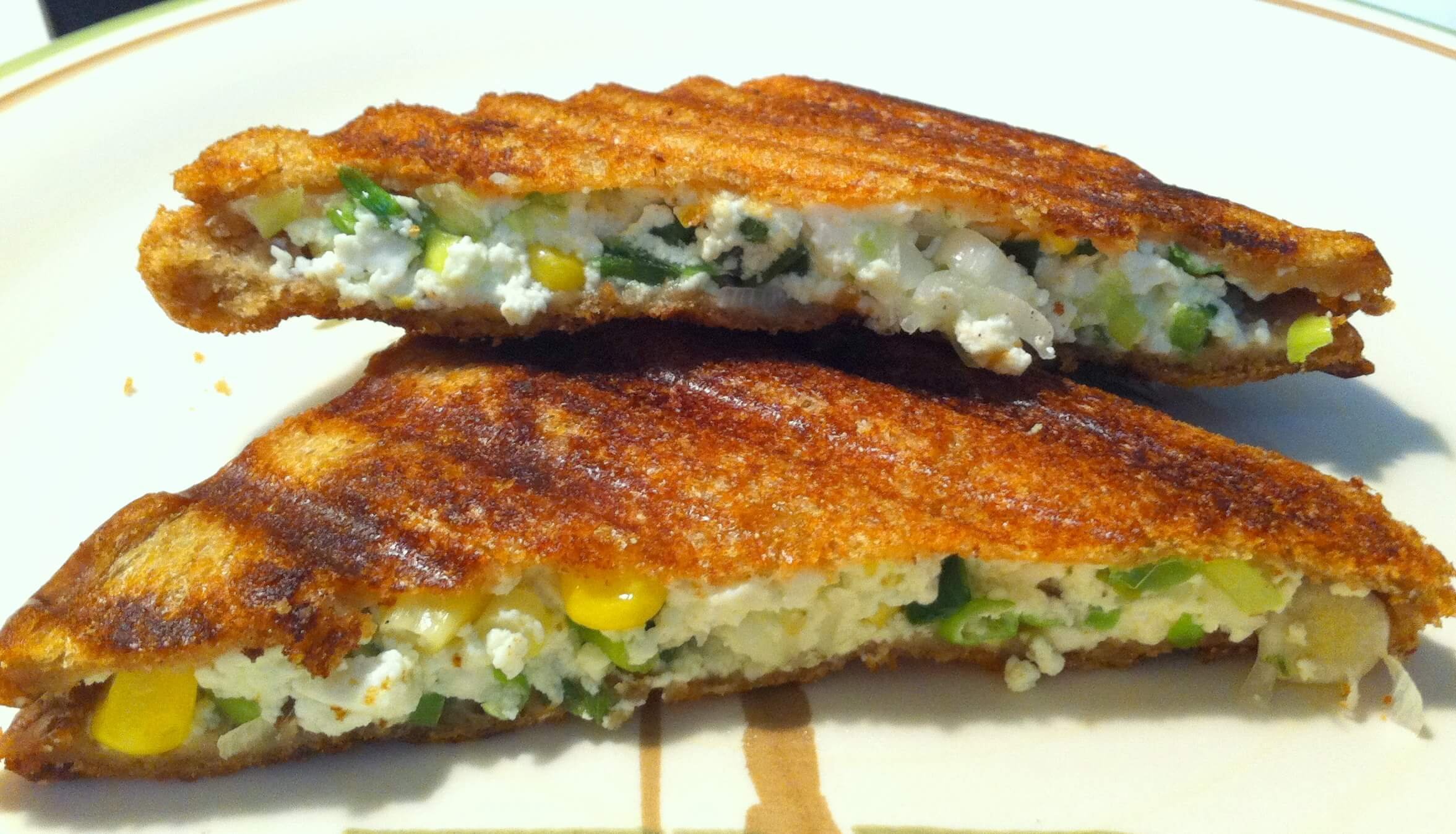 Ingredients required:
1 cup sweet corn
1/2 cup onion, finely chopped
1/2 cup capsicum, finely chopped
1 green chilli, chopped
1/4 tsp. pepper powder
Salt to taste
3-4 slices of cheese
6-8 bread slices
Butter
How to make:
Cook the corn until it becomes soft. 
In a bowl, add corn, finely chopped onion and capsicum, green chili, pepper powder, very little salt and mix well. (Tip: don't add too much salt as cheese contains salt too)
Butter one side of the bread slices. Spread 2-3 spoons of corn filling on the other side.
Place a cheese slice on top of the filling, cover with other piece of bread.
Heat tawa on low flame and toast the sandwiches on both sides until crisp. 
Serve with tomato sauce.
Finger-lickin' good!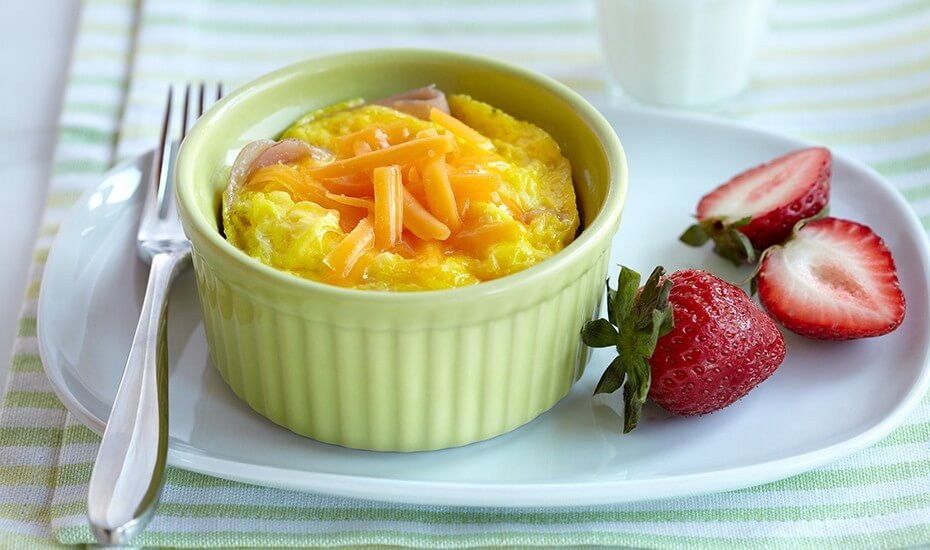 Ingredients required:
1 thin slice of ham
1 egg, beaten
1 tbsp. shredded cheddar cheese
How to make:
Line the bottom of a microwave-safe custard cup with ham slice. Pour egg over ham.
Microwave on high for 30 seconds. Stir the egg. Microwave again for 15-30 seconds, until egg is almost set.
Top with cheese. 
Divine!
 Well, bookmark this article now! Isn't this a life saver?