If there's one thing everyone in India loves, it is chai. But come summer, the thought of having a cup of piping hot tea makes us cringe, right? Well, fear no more because we have got you covered. Here are some tasty and naturally refreshing iced-tea recipes that will quench your thirst.
1. Hibiscus Strawberry Iced Tea
Strawberry alone can be a very overpowering flavour so to mellow it down, a dash of Hibiscus is added. Here's how you make this refreshing drink at home.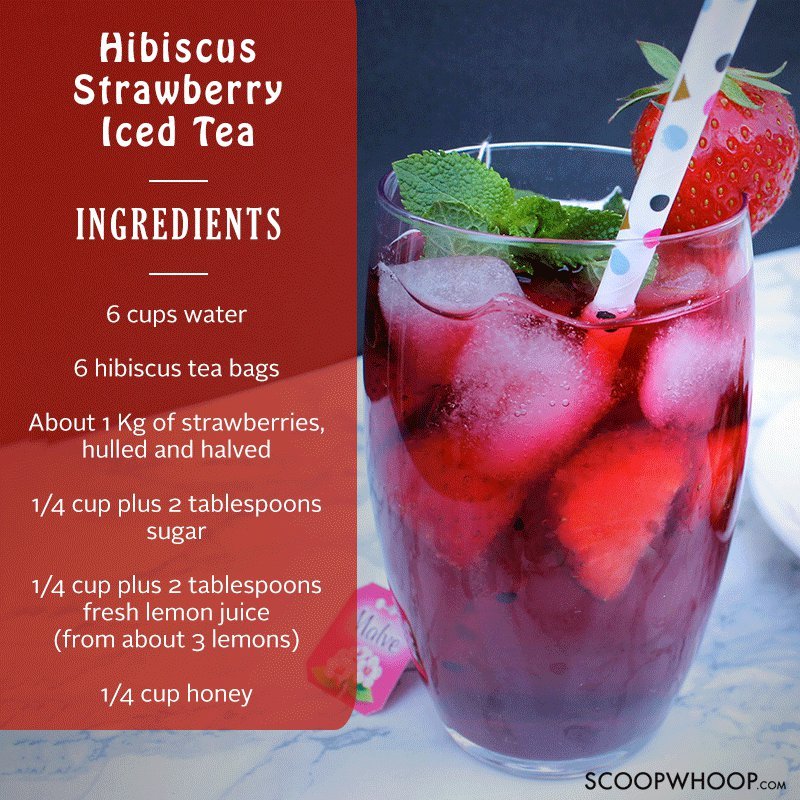 2. Lavender Iced Tea
Apart from adding a pleasant fragrance to your tea, the flavour of Lavender also contributes to your overall well-being. Make this at home by following this recipe.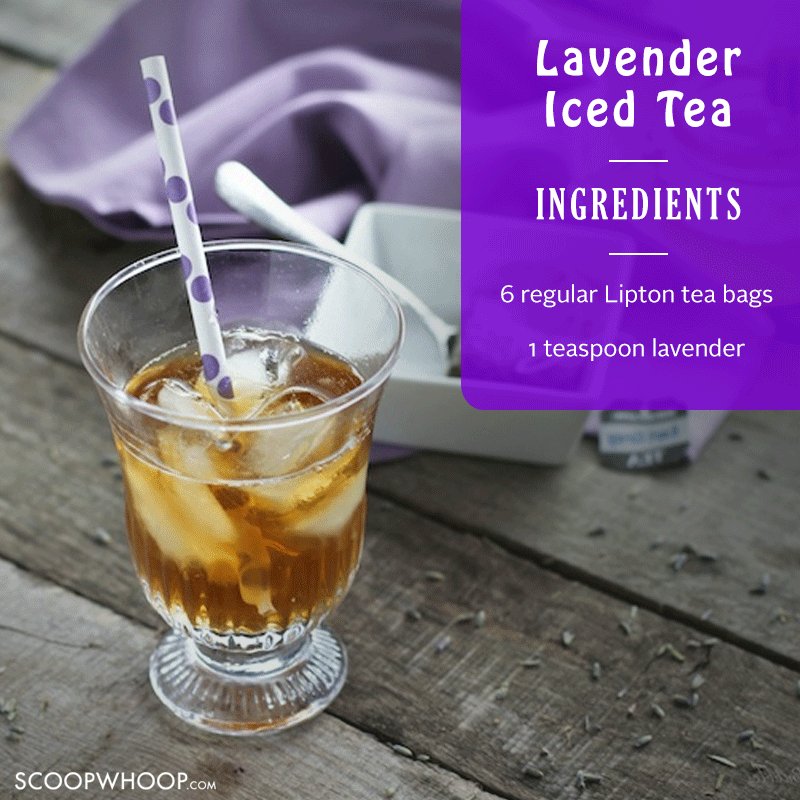 3. Peach Iced Tea
Peach is a great flavour to add to your iced tea because it comes packed with the right kind of fruity punch. Save yourself the trouble and grab a bottle of Lipton Peach Ice Tea here.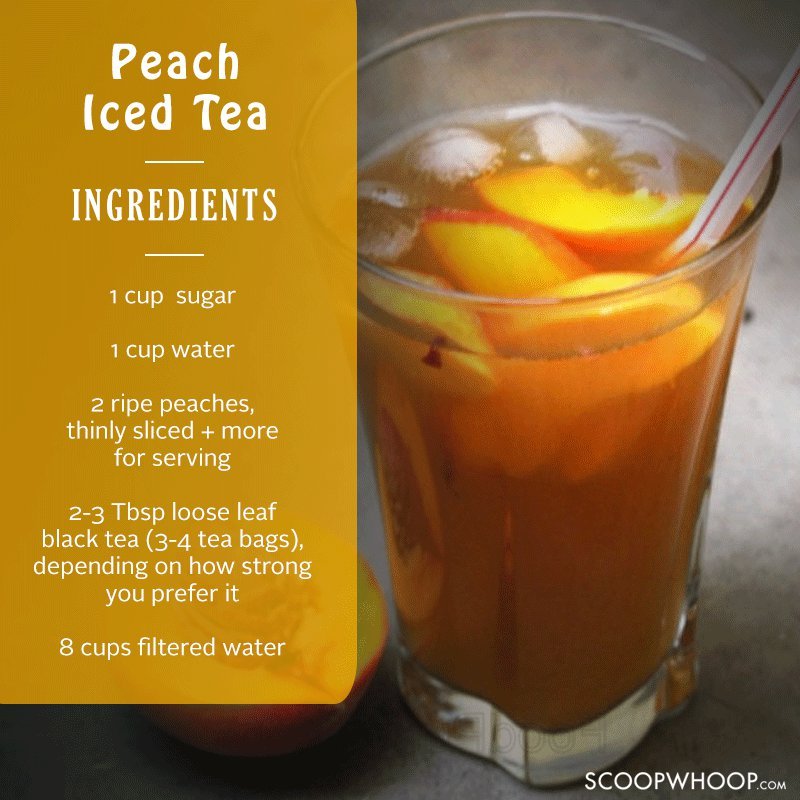 4. Lemon-Mint Iced Tea
When you combine lemon and mint together you can be sure of getting a concoction that will relax and soothe your senses. Save yourself the trouble and grab a bottle of Lipton Lemon & Mint Ice Tea here.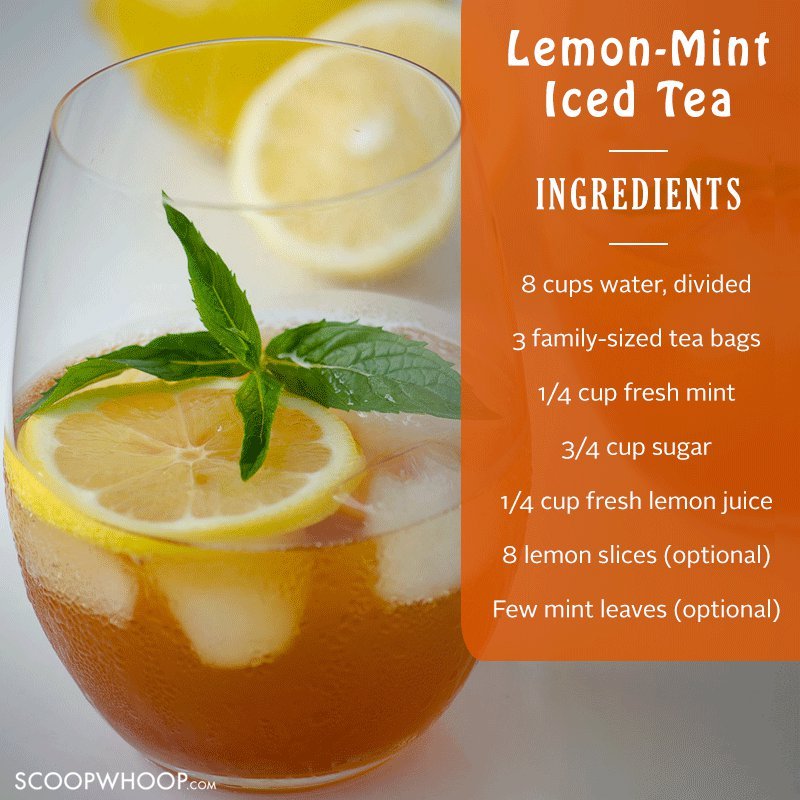 5. Blackberry Mint Iced Tea
With the right amount of sweetness, this fruity iced tea will keep the summer heat at bay. Get the full recipe here.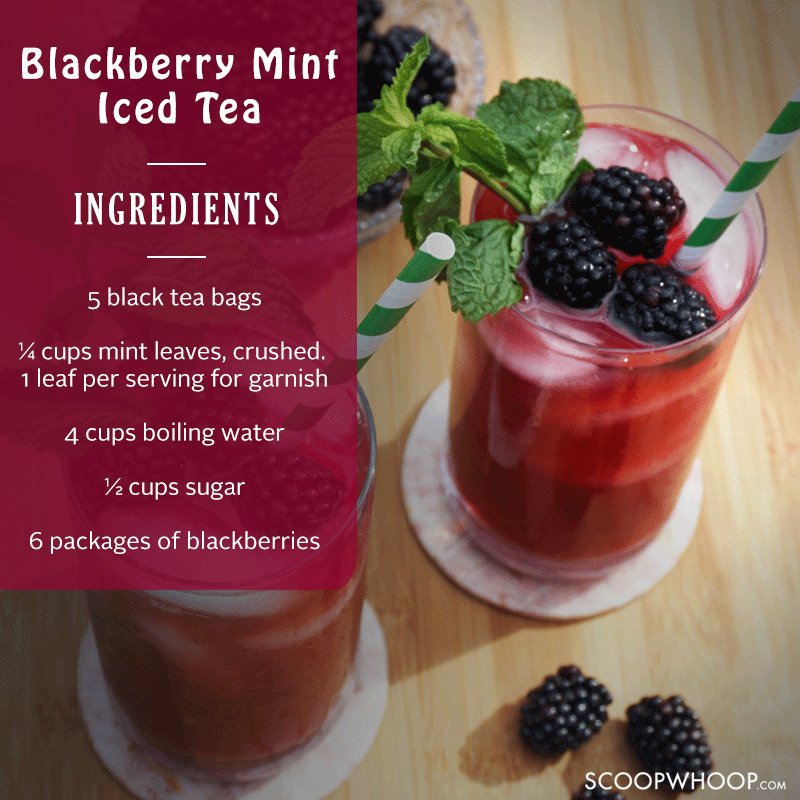 6. Mango Iced Tea
The only good thing about the summer is the abundance of Mango! Turn your love for Mango into a refreshing drink. Here's how you can whip this up at home.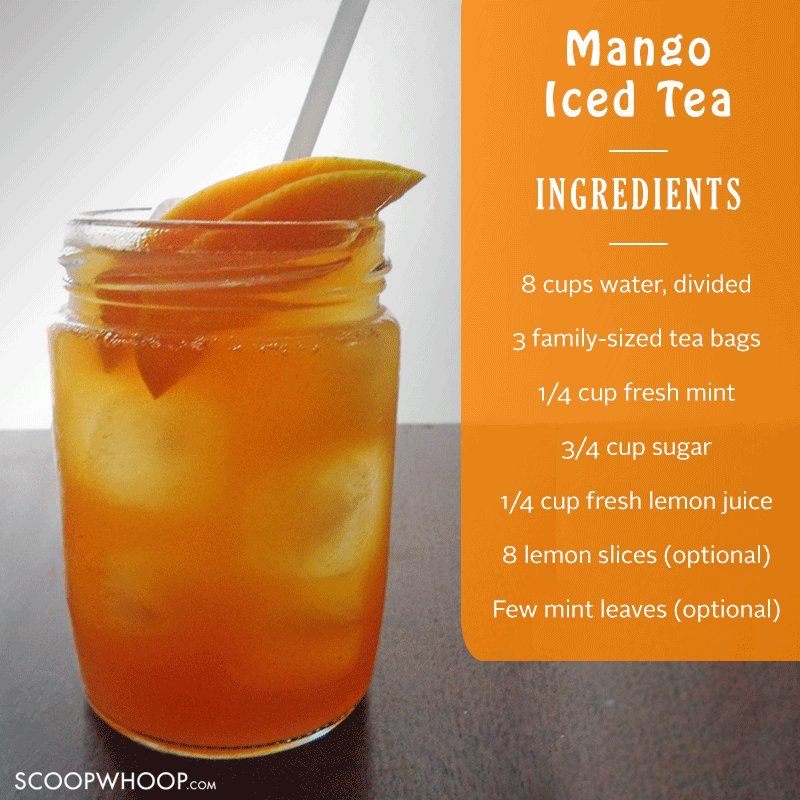 7. Watermelon Basil-Lime Iced Tea
Anything with watermelon is bound to quench your thirst! Get the full recipe here.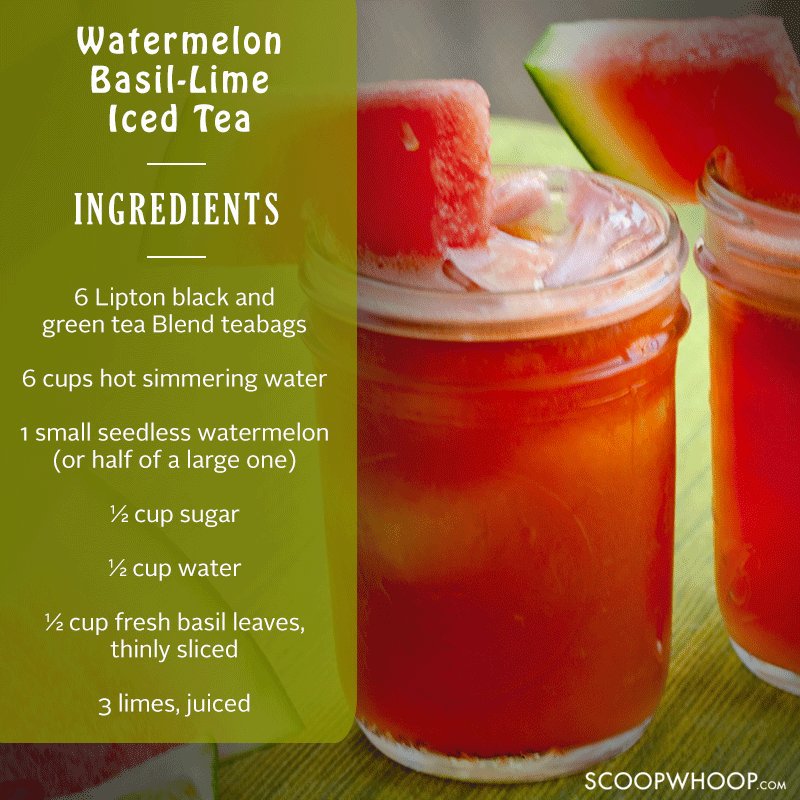 8. Raspberry Peach Iced Tea
Drown the summer blues in this sweet yet light treat. Follow this recipe to make this at home.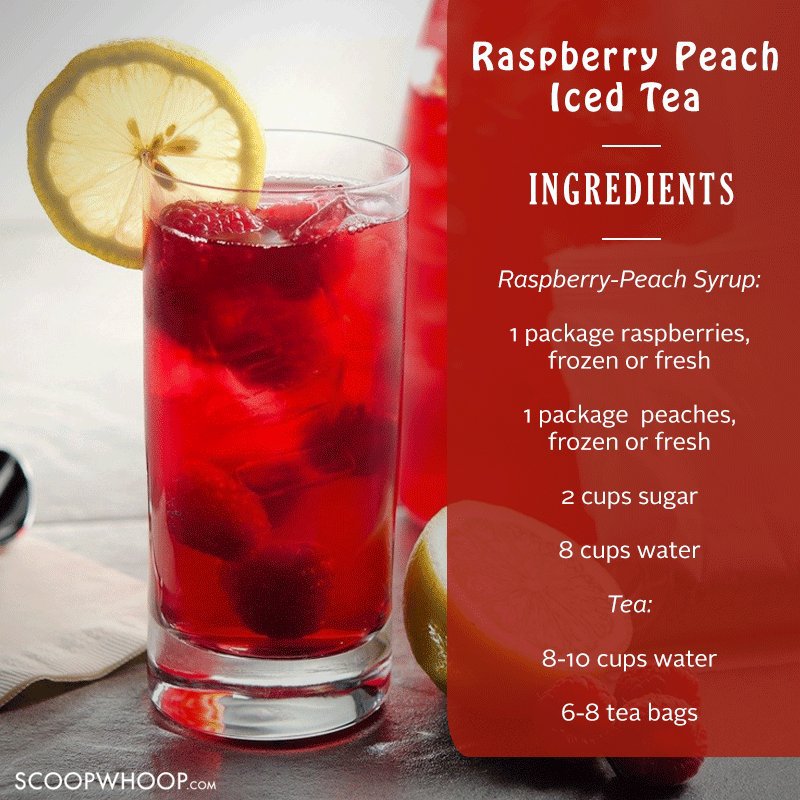 Cheers to a great summer!
Feature Image Source: Food Babble