The world is witnessing an epidemic as food photography has taken the spot of pre-meal ritual for everyone these days. Is it just me or have the oh-so-big decisions of deciding photo filters actually sidelined substantial conversation on the dinner table? Well, if you are infected by the same virus and are embracing this awful trend of posting innumerable Sunday brunch pictures of honey clad pancakes or a collage full of photographs straight from your honeymoon dinner, let me tell you, not everybody needs to know. And certainly, not everybody needs to know about every meal course you had. If that wasn't enough to realise the situation, here's something which will either excite you or will make you put the fork in your eyes with full power.
A restaurant in Israel named Catit, with some help from Carmel Winery has come up with a project called Foodography. This meal experience features newly (read: oddly) designed plates that help you shoot quality food photos with your smartphone.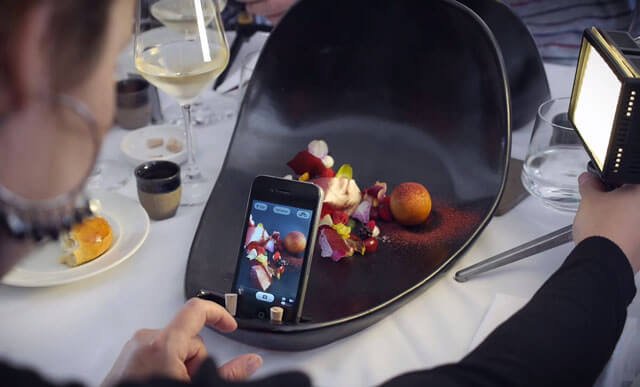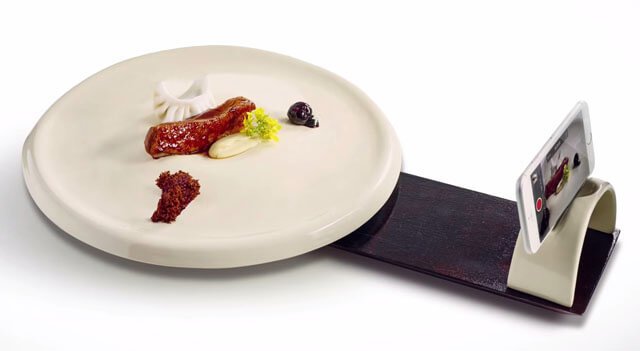 The adjustable phone stands, because you see, these are what the world needed to create masterpieces. Designed under the guidance of Israeli photographer Dan Perez, these 3-D plates let you capture the colours and textures of each dish perfectly.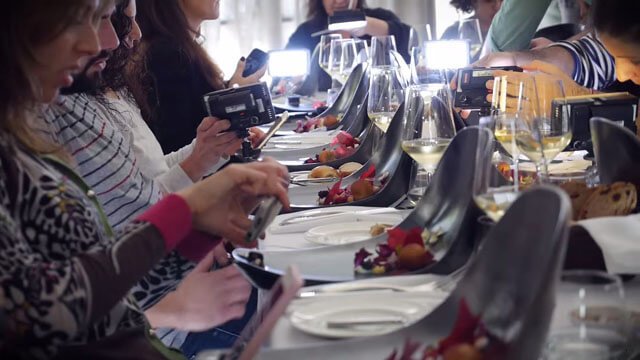 Stephen Hawking once said that the earth is probably doomed. Now I know where was he getting at!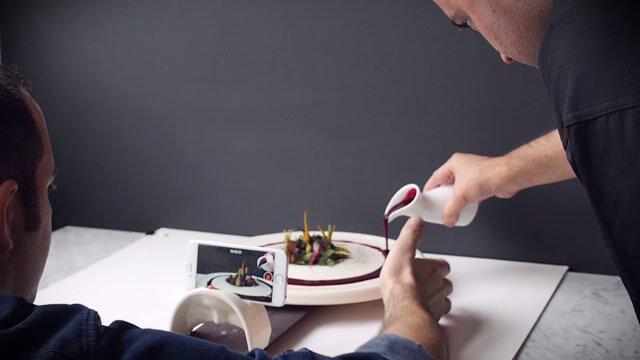 Because let's face it, food looks the best only in one place and that is inside your stomach.