You know, when it comes to culinary experiments, we really should leave it to the experts. Because when we don't, we end up with some truly bizarre combinations that have no place to exist – at least that's exactly what Twitterati believes about 'Strawbiryani' aka Strawberry Biryani.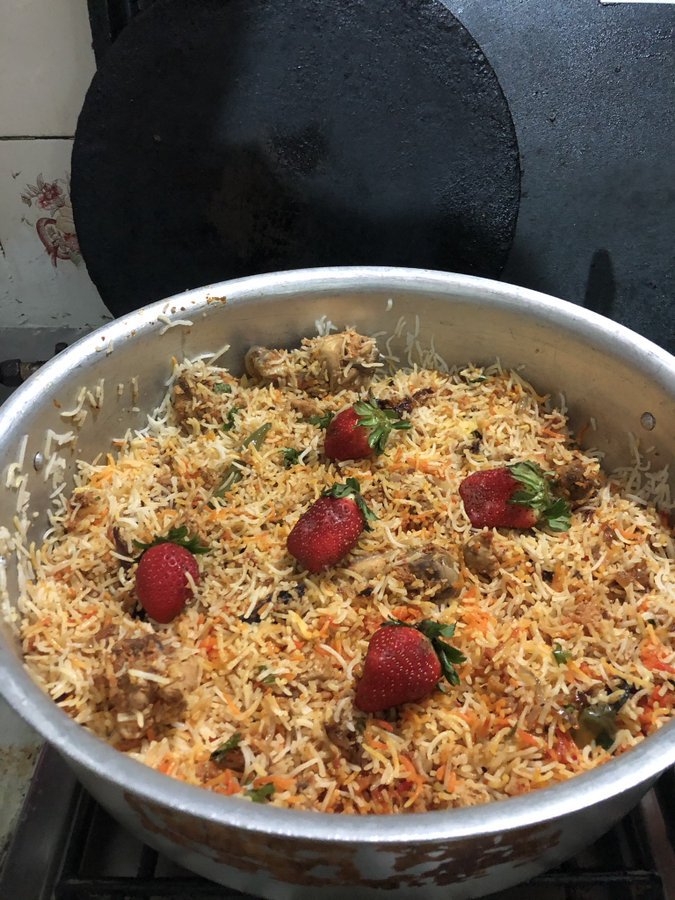 Yes, Twitter user Saad shared a photo of a dish he made at home where he combined strawberries with biryani. 
Of course, Twitterati wasted no time in turning into food critics:
Though there were a few curious takers too: 
Looks like elaichi is no longer the most hated ingredient in a biryani!