Sushi is delicious. And if you have an affinity for sticky rice and salmon, we have somegreat news for you. 
Sushi burgers are now a thing. Yes! These are a perfect blend of the iconic American staple and classic Japanese cuisine and are bound to leave you wanting for more once you're done with your meal.
Like this delicious looking burger style sushi with fried chicken katsu in between.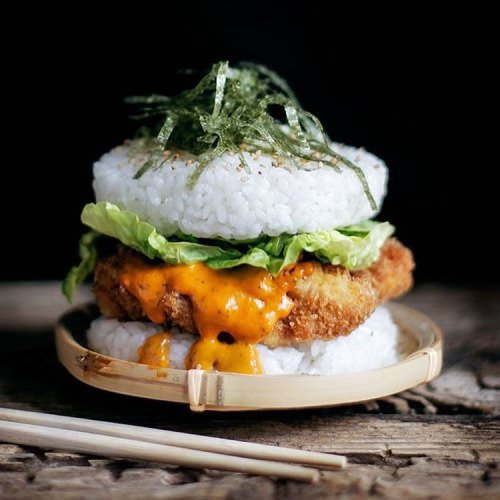 And this rainbow coloured one which is filled with avocado, and tofu!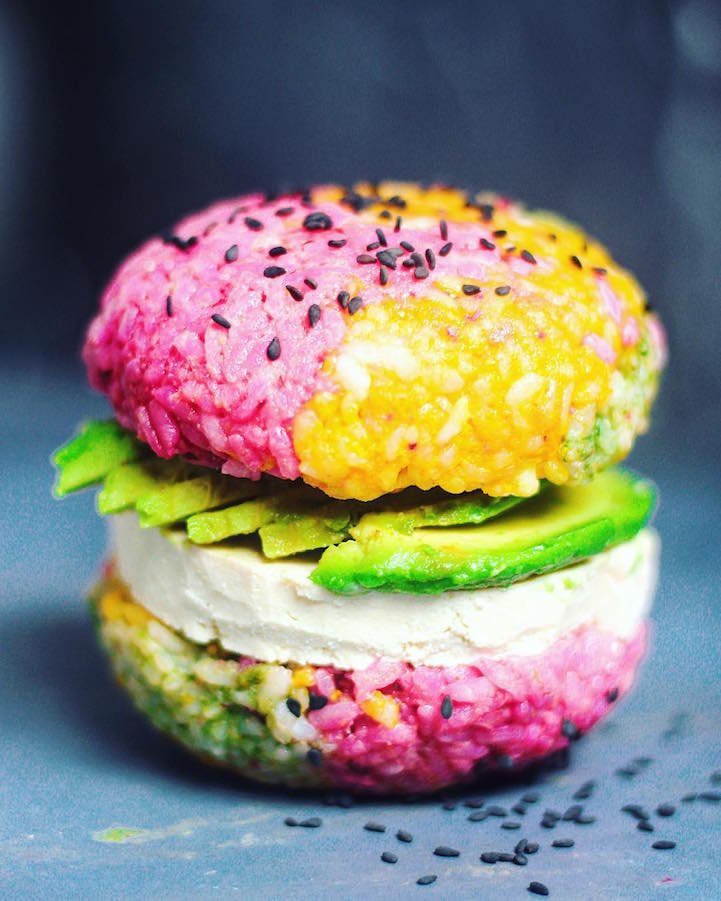 Here the grilled rice buns are piled with spicy tuna, avocado, cucumbers, and oshinko.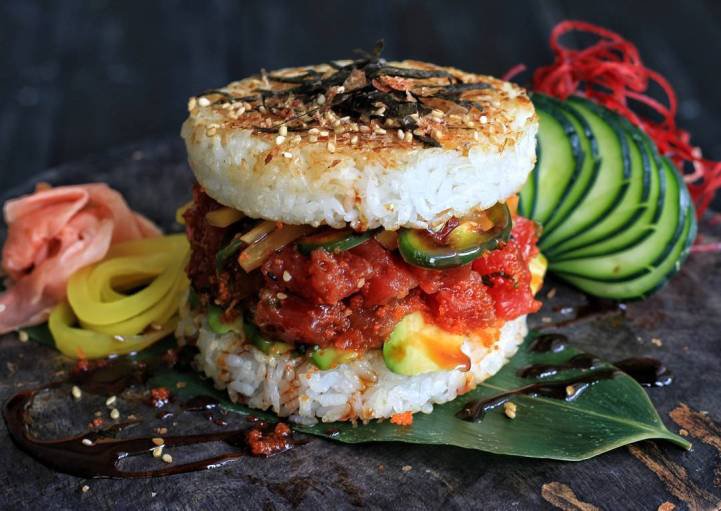 With shredded teriyaki jackfruit, avocado, pickled ginger, vegan mayonnaise, and red cabbage in between, this vegan sushi burger has all the perfect fillings your heart could desire.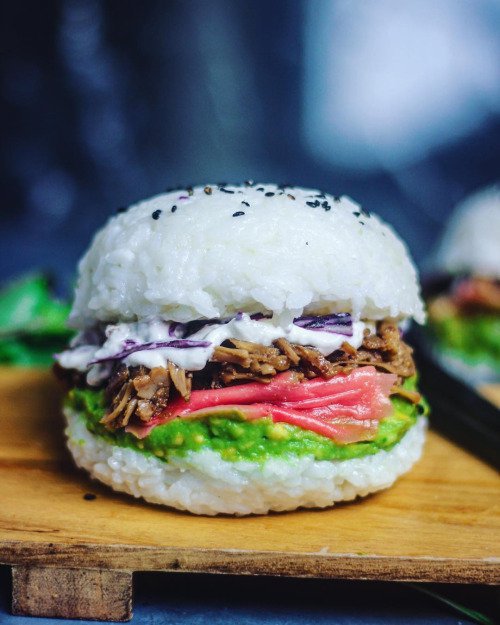 Another vegan version of the same features teriyaki 'chick'n', kale, slaw, avocado, and vegan mayonnaise and it is something you'd not want to miss.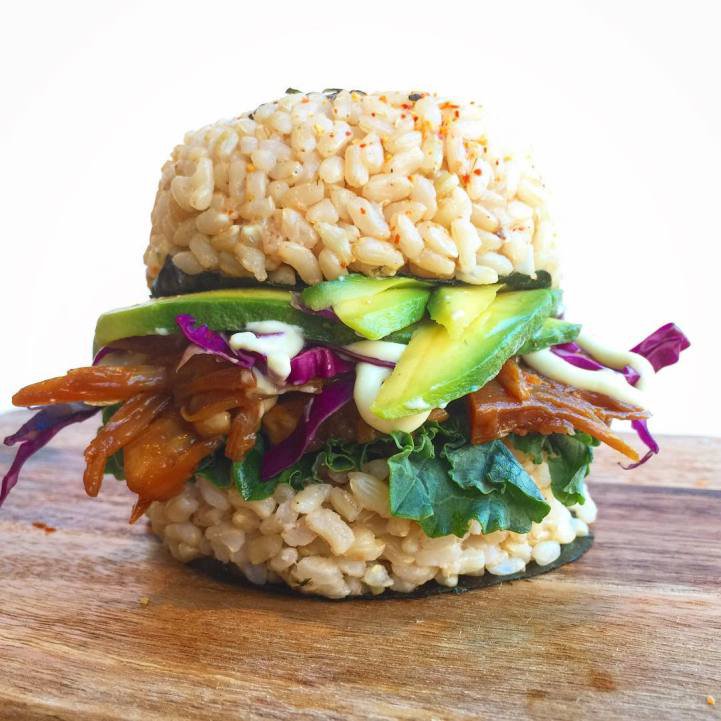 With raw salmon, smoked bacon, salmon eggs, and a sprinkle of black sesame, basil leaves, and balsamic cream, this sushi burger guarantees an explosion of distinctive flavours in your mouth.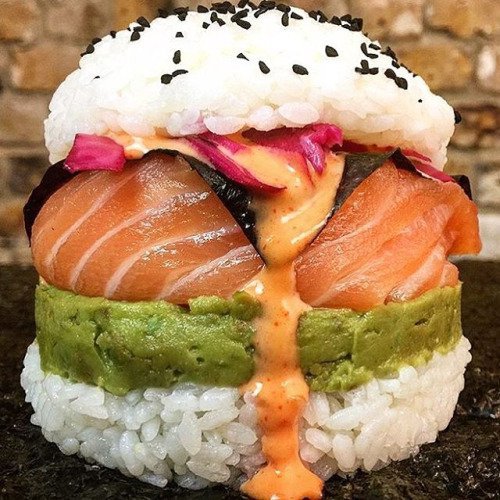 A perfect choice for a hand-held lunch on the go. What more can you ask for!