There's no better way of getting a taste of a city than by trying the places local eat at and the local breakfasts. These are some of the breakfasts you simply shouldn't miss while travelling across India.
Hyderabad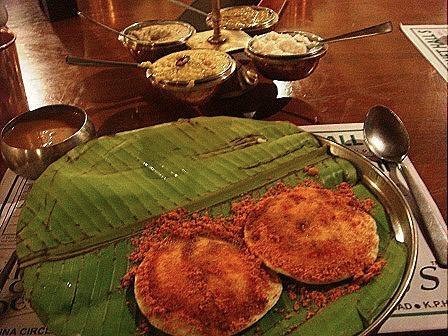 I must tell you about Chutneys at Banjara Hills, a restaurant where I fell in love with idlis for the first time. I am talking of the much-recommended Guntur idlis there. Soft and fluffy idlis, topped with the crushed chilli-based Guntur masala and ghee. A dish that is delightfully comforting and tantalisingly spicy too. It is served with a variety of fresh chutneys. There are many who come here just for the chutneys. Another favourite of mine here is the moong dal dough-based pesarattu dosa.
Chennai
Still on idlis, I would recommend going to a Murugan Idli Shop outlet in Chennai. Go for the podi idlis and they will completely redefine the way you have looked at idlis so far, especially if like me you are not South Indian or not too fond of idlis. Memories of the freshly steamed idlis, doused with podi (a mix of ground lentils and chillies) and ghee here, make me yearn to return to Chennai.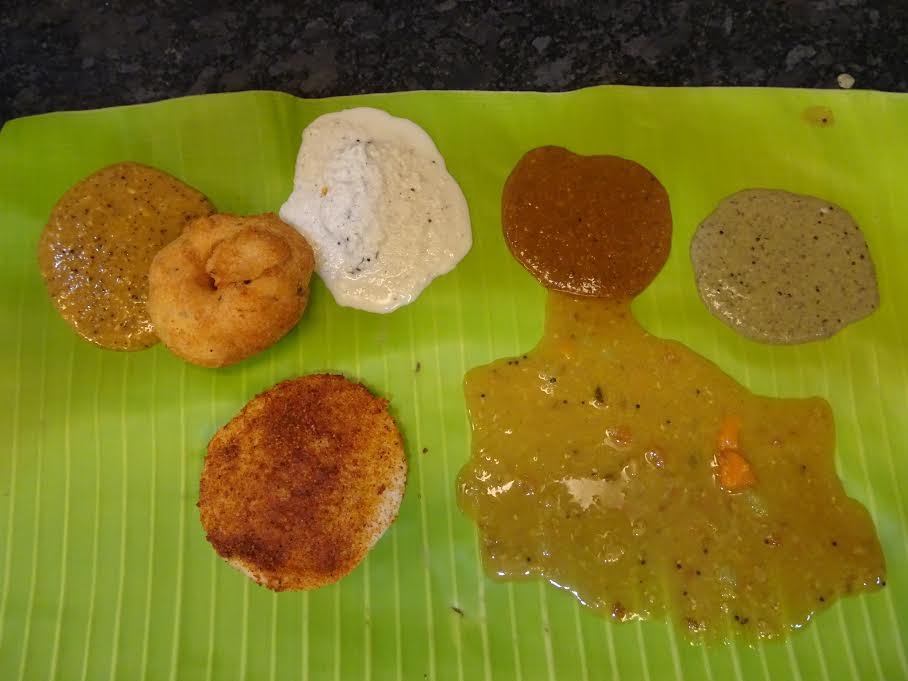 I had these idlis one evening at the Besant Nagar outlet. At Murugan, the waiter comes out with trays of idlis and other dishes and serves as per orders. The Murugan outlet that I went to was more spartan than the Chutneys one at Hyderabad in terms of ambience, but was still spic-and-span and packed with locals.
Bengaluru
If Hyderabad is where I fell in love with idlis finally, Bengaluru is where I rediscovered dosas. I just loved the dosa which was thick & crunchy outside, soft inside, stuffed with potato bhaji, and served with a little bowl of ghee on top that I first had at the Lalbag outlet of MTR. The dosas here are served with just a coconut chutney alone and not sambhar. Since then, I have had this dosa which is called benne (butter) dosa, at other MTR outlets and found them to be consistently good. There's a bit of a dosa rivalry on in the city as I found out later, among fans of the dosas at MTR, CTR at Malleswaram (which I went to later and liked) and Vidyarthi Bhavan (which I am yet to try).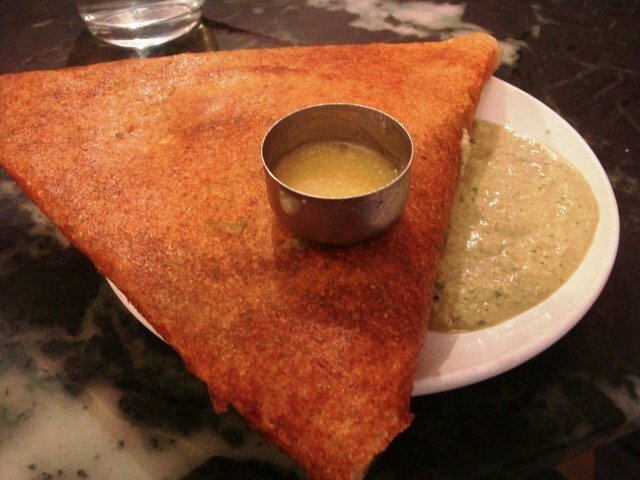 I am yet to come across these benne dosas at the buffet dosa counters at any of the five star hotels I have stayed at in Bengaluru.
Tip: The popular south Indian breakfast places see huge queues at breakfast time. Going post 10.30 am is a safer option if you don't want to wait for long.
Kolkata
When I go back to the city I grew up in, I make a beeline for Flurys at Park Street for breakfast. This is a bit of a controversial choice as some locals wonder why I am so fascinated by the place. However, sitting by the windows at Flurys with its European tea room themed décor, ideally with my wife or else with a good book, watching life on Park Street passing me by through the big windows, connects me with the life I aspired to while growing up in Kolkata and makes me feel thankful for the life I lead today.
I usually order the baked beans from the 'heritage' menu which is served on toast with finely chopped red onions and green chillis on the side. I follow this with coffee which I have with the old school, and very shocking synthetic pink, strawberry cube. I confess that I can't handle its extreme sweetness these days, but I still order it and have a bit. My wife and I both feel that the quality of both the coffee and the cappuccino have improved over the years.
Tip: It is easier to get a table at Flurys on weekdays. They have a pastry counter too, and like in Europe, they charge more if you sit and eat at the tables, than while standing at the counter.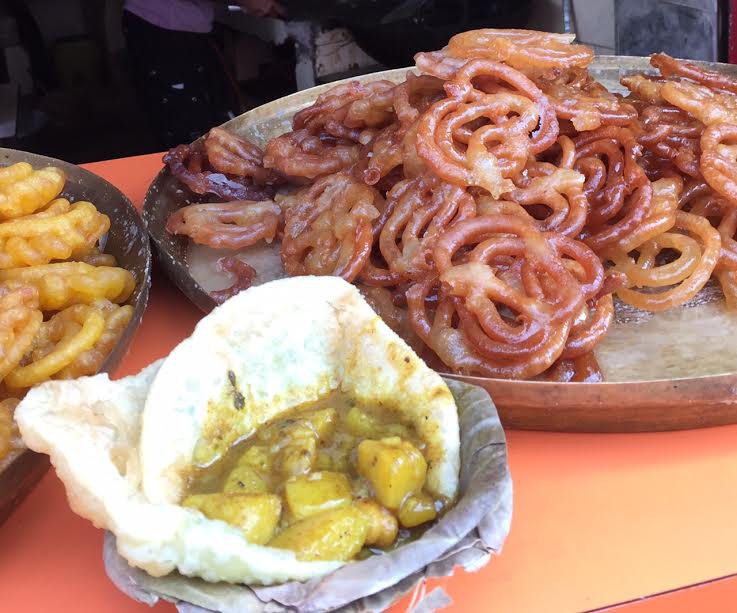 For a more local feel in Kolkata, I would head for a kochuri (stuffed maida poori) with alur dom breakfast followed by some crunchy jilipi (jalebi) for dessert. I am not a tea drinker but this is traditionally had with milky tea served in use-and-throw maatir bhaar (kulhar or earthen cups).
A while back, I had been to Maharani near Deshopriyo Park at South Kolkata and had a wonderful kochuri and alur dom breakfast. It is located opposite the Mona Lisa guest house which you would have seen in the movie, Kahaani.
On a recent visit, I had a brilliant breakfast at Poddar's at Bansdroni Park near my granny's house where the freshly fried kochuri and alur dom were phenomenal and light, as was the jilipi. If you are a traveller to the city, the chances of your coming here is as remote as going to the hole in the wall chhole bhature places in Mumbai. What the kochuris at the unheralded Poddar's prove is that you can have lovely kochuris anywhere across Kolkata.
Another much recommended place for kochuri, which I am yet to try myself, is Tasty Corner, a sweet shop located near the restaurant 6 Ballygunge Place, in south Kolkata.
Or you can take the metro, and head north to Sova Bazar, where you can have the chicken kobiraji (an egg-laced cutlet) at the 100-year-old Mitra Café and wash it down with cha (tea is served only in the mornings). Avoid the musty air-conditioned section and sit outside. If you are ever there in the evening, then do have the fantastic prawn cutlet at Allen Kitchen, the 138-year-old tiny restaurant, located opposite Mitra Café.
Luxury hotels in Kolkata such as The ITC Sonar and The Oberoi Grand also make delicious and very Bengali thamma-like versions of local favourites such as luchi, kochuri, alur dom, chholar dal and ghugni for breakfast.
The city loves its food you see.
I do hope that this article inspires you to start off your own breakfast yatra of India. And, if you do so, please tell me about your discoveries and favourites too.
You can read about the best breakfasts in Amritsar, Mumbai, New Delhi, Lucknow and Jaipur here.