There's no better way of getting a taste of a city than by trying the places local eat at and the local breakfasts they're eating. These are some of the breakfasts you simply shouldn't miss while travelling across India.
Mumbai
When I act as a tourist in my own city, I go Aaswad at Dadar's Shivaji Park for a typical Maharashtrian breakfast of thali peeth (multi-grain shallow fried savoury pancakes served with white butter), pohe or misal (a spicy lentil curry topped with farsan) served with pav. Or I walk across to Prakash and have the Maharashtrian-style poori and sukki (sic) alu bhaji there.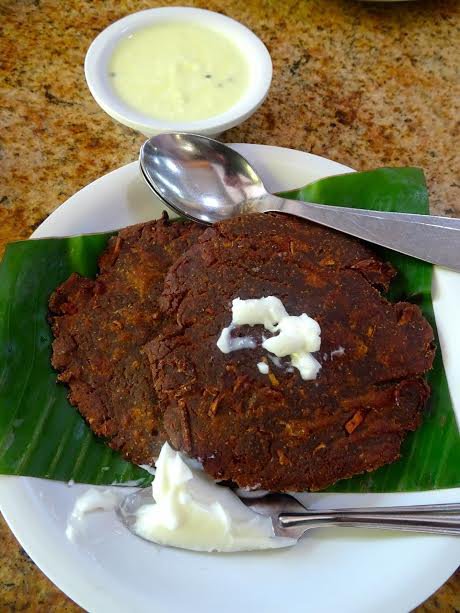 Irani cafe breakfasts were a big part of Mumbai's dining out heritage. Yazdani Bakery at Fort has the most heartwarming freshly baked bun or brun (crusty bread) slathered with maska (butter). Dip this into a piping hot milk Irani chai and have it. 'Irani chai', is a bit of a misnomer though, as the tea in Iran is drunk black. According to Safar Ali, whose father started Lucky Restaurant in Bandra, the addition of milk is more a British influence.
 They do a good anda bhurjee for breakfast here. For the Parsi version of anda bhoorji, the akuri, Ideal Corner in Fort would be a good choice. Or go to Stadium Restaurant, an Irani café beside Churchgate Station to have the excellent keema pav  there.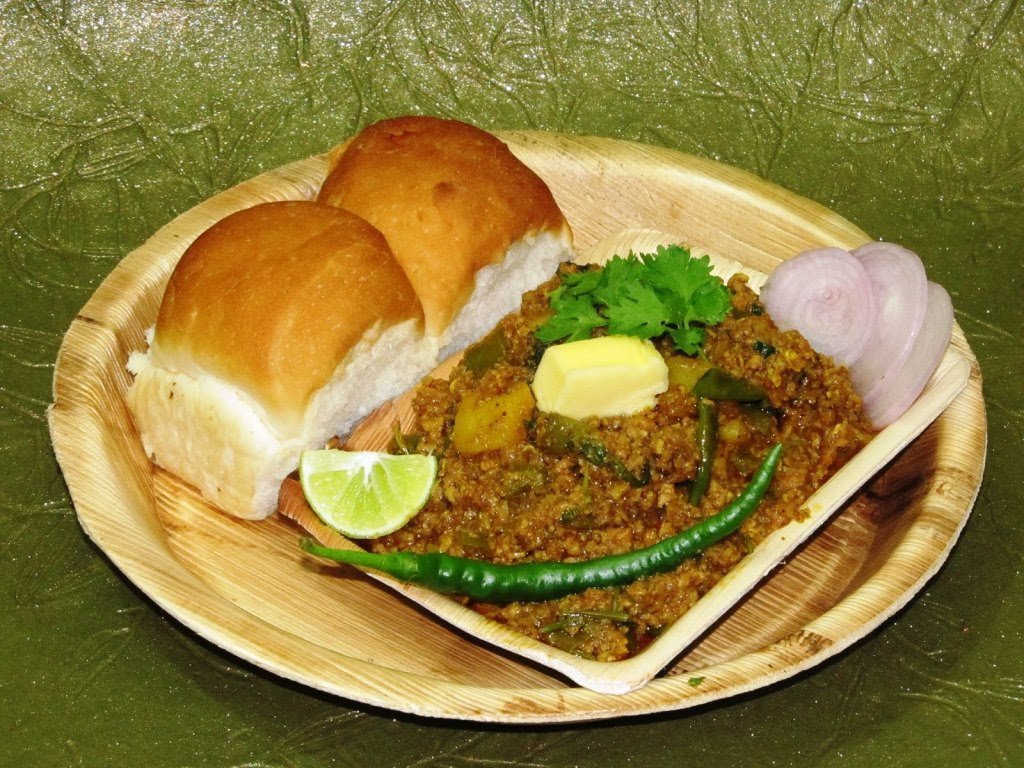 In my book, the ultimate posh heritage breakfast in Mumbai today would still be at the Sea Lounge at the Taj Mahal Palace hotel. Try to reserve yourself a window table and head for the breakfast buffet. You won't be disappointed.
For a taste of Goa, stop by Candies Café in Bandra. A favourite is the Goan version of the chicken mayonnaise sandwich that you get here. The owners of Candies are Goan and some of the other Goan favourites that you can try here are the mutton or vegetarian potato chops and pan rolls, mutton puffs and vegetarian puffs seasoned with typically Goan spices and the pigs in the blanket-like chicken sausage roll. Weekdays are the best time to come here to avoid the manic weekend rush. It's shut on Mondays.
New Delhi
When in New Delhi, I always try to get my fix of chhole bhature. Delhi-ites have their favourite pitstops for this local favourite and Chacha Ke Chhole Bhature at Delhi University is just one example.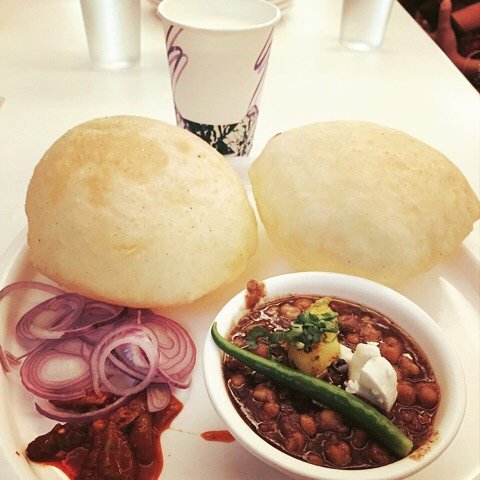 Given time constraints while travelling, and the inability to chase nameless local treasures, I have gone through some of the famous New Delhi sweet shops to have chhole bhature. Both Nathu Sweets near Barakhamba Road and Evergreen Sweets at Green Park, have excellent chhole bhature. Evergreen's lassi is highly recommended as well.
The other iconic Delhi breakfast to have, if you are a meat-lover, is the nihari with hot khamiri rotis. I had quite liked the nihari at Kallu Miya's at Old Delhi, which is going strong though Kallu Miya is no more, and at Javed's at Zakir Nagar near the Jamia Milia University.
Amritsari kulchas are different from the soft naan-like bakery kulchas you get outside the city. The Amritsari kulcha is a crisp paratha-like bread which is stuffed with potato or paneer, and baked in a tandoor. Kulchas are always served with white butter on top and a lip-smacking chhole (chickpea curry) on the side. Amritsariyans believe that the local water that is added to the dough is what makes the kulchas here divine.
The aptly named 'All India Famous' kulcha at Maqbool Road is a safe bet for kulcha. While the local opinion is divided on this, I quite liked the kulchas that I had at Kulcha Land, which is located opposite the Holiday Inn at Ranjit Avenue, too.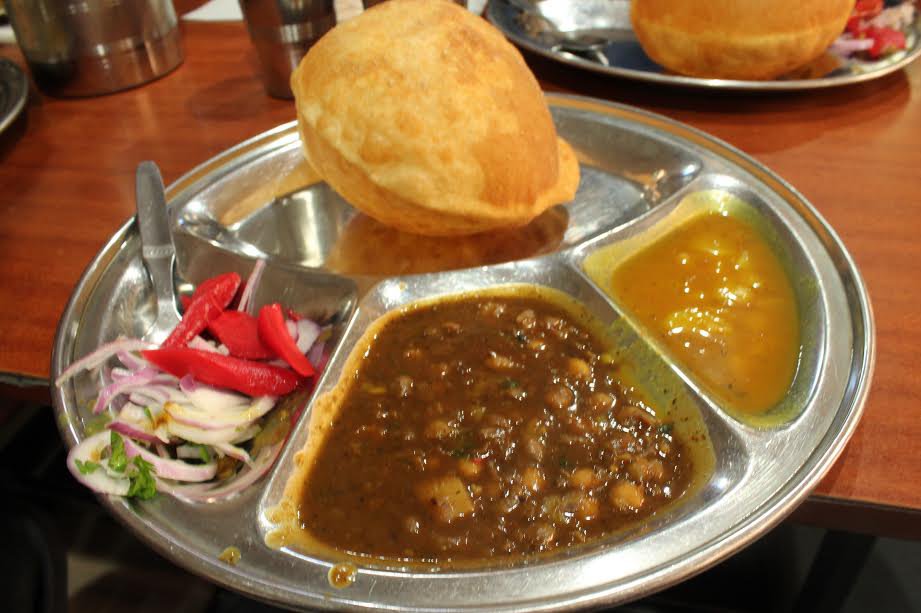 Another good breakfast option in Amritsar are the giant, deep-fried pooris at Kanha Sweets which are served with a spicy and uniquely sweet and tangy potato curry.
Even if you are a late riser like me, I would strongly recommend going to The Golden Temple around 4.30 am to see the Palki Sahib ceremony and then follow this with some hot and nourishing kada prasad by the lake while the sun begins to rise.
Jaipur
While this isn't just a breakfast dish, I just love starting my mornings in Jaipur with the pyaz kachori at Rawat Mishtann Bhandar. Pyaz kachori is a popular dish across Jaipur and you get it on the streets too, but the one at Rawat is particularly popular.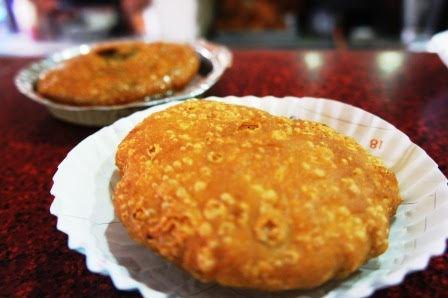 I liked it so much when I first tried it, that I went back to Rawat for the pyaz kachori the next morning before taking a flight home, and on a subsequent visit to Jaipur too. Once a friend brought the Rawat pyaz kachori back for me at Mumbai, and we tried to reheat and eat it. Doesn't taste the same, so do hurry up and plan a Jaipur trip.
Lucknow
I'd gone to Lucknow on a kebab and biryani pilgrimage, but came back smitten by its chaat and kachoris instead. Especially the fantastic breakfast I had at Vajpayee Kachori.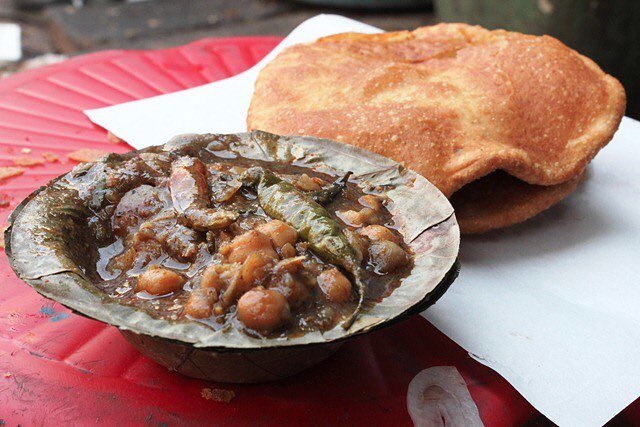 Tomorrow, we'll head to Hyderabad, Chennai and the city of food, Kolkata. 
The information, ideas or opinions appearing in this article are those of the author and do not reflect the views of ScoopWhoop. ScoopWhoop does not assume any responsibility or liability for the same.