Over the last two decades, Gurugram a.k.a. Gurgaon has gone from being a transit stop en route to Jaipur to a city that houses some of the largest corporate names in the country and the world. The buffalo ponds have been replaced by skyscrapers, and the grazing fields of goats and sheep from Rajasthan are now 6-lane roads (with and without potholes) and the metro rail network.
Gurgaon has never achieved true appreciation from a culinary perspective which is perhaps unfair, because there are quite a few hidden gems dotted around the town. Sadly, the truck-stop dhabas are now a thing of the past, for that is where real flavours lived albeit butter-laden and ghee-soaked. For now, one will have to make do with a combination of old and new Gurgaon.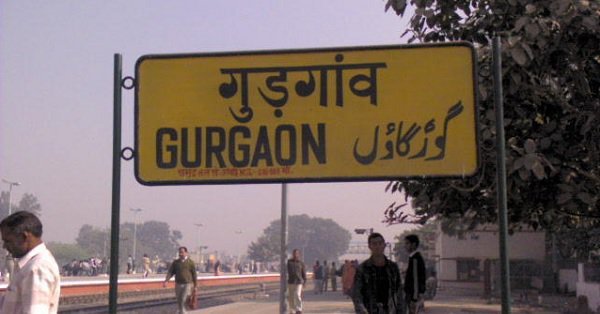 In new Gurgaon, there are expansive enclaves developed by DLF and more recently other lavish builders. In one such enclave, namely DLF Phase 2 is a market (ambitiously) called 'The Shopping Mall'. Since it's built on Arjun Marg, it's easier to ask for Arjun Marg Market if you're looking for it. Within it sits a samosa guy, but he and his fellow samosa-wallahs are so much more than that.
Easily over a decade-old (and that's a long time for new Gurgaon), New Sukh Sagar may be best known for samosas and bread pakoras. But I say you go there for the Puri Alu Sabzi platter. Skip the alu and ask for more kaddu, trust me.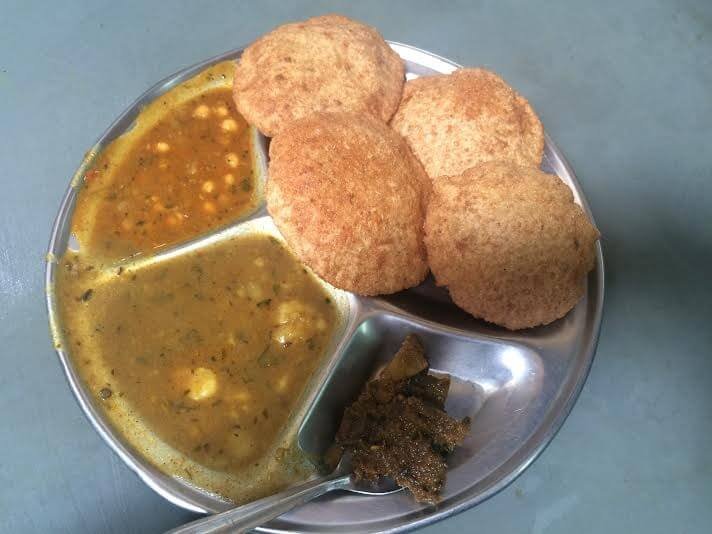 The puris are essentially bedmis, complete with dal pithi filling and fried to a nice crisp. Served with alu, a slightly watery chana curry and the most delicious sweet and spicy kaddu sabzi this side of Purani Dilli'. Four puris and the frills cost you a total of Rs 70 and it's more than worth it considering none of the vegetarian chaat chains of QSRs can put up a show like this. Only wish would be that they bring their lassi back, so that this meal can be had at noon on a Sunday followed by a sufficient siesta of about 4 hours. They start service at noon and are done with the stock of puris by about 3 pm, so make sure you drop in accordingly. 
For old Gurgaon, venture only as far as Sohna Road, which has rather fluidly managed to amalgamate with the new parts of Gurgaon thanks to high-rise condos and fairly impressive malls and corporate office buildings. That's where you will find Gulshan Dhaba and possibly the best vegetarian thali in Gurgaon. Go deluxe and spend Rs 125 for dal, sabzi, paneer, rice, lachcha parantha, butter naan, raita and kheer.
This is "the" place for the best "maa ki dal" and I say that with utmost love and not an iota of malice as the name tends to suggest. The portions have dwindled over time but the food is as delicious as it always was. This is also a good place to relive the dhaba experience if you ever did the dhaba jaunts back in the day. 
Featured image: Secret Gourmand/ScoopWhoop