The U.S. wants to fight superbugs by targeting one of the world's biggest markets for antibiotics: farms.
Big pharma has other ideas.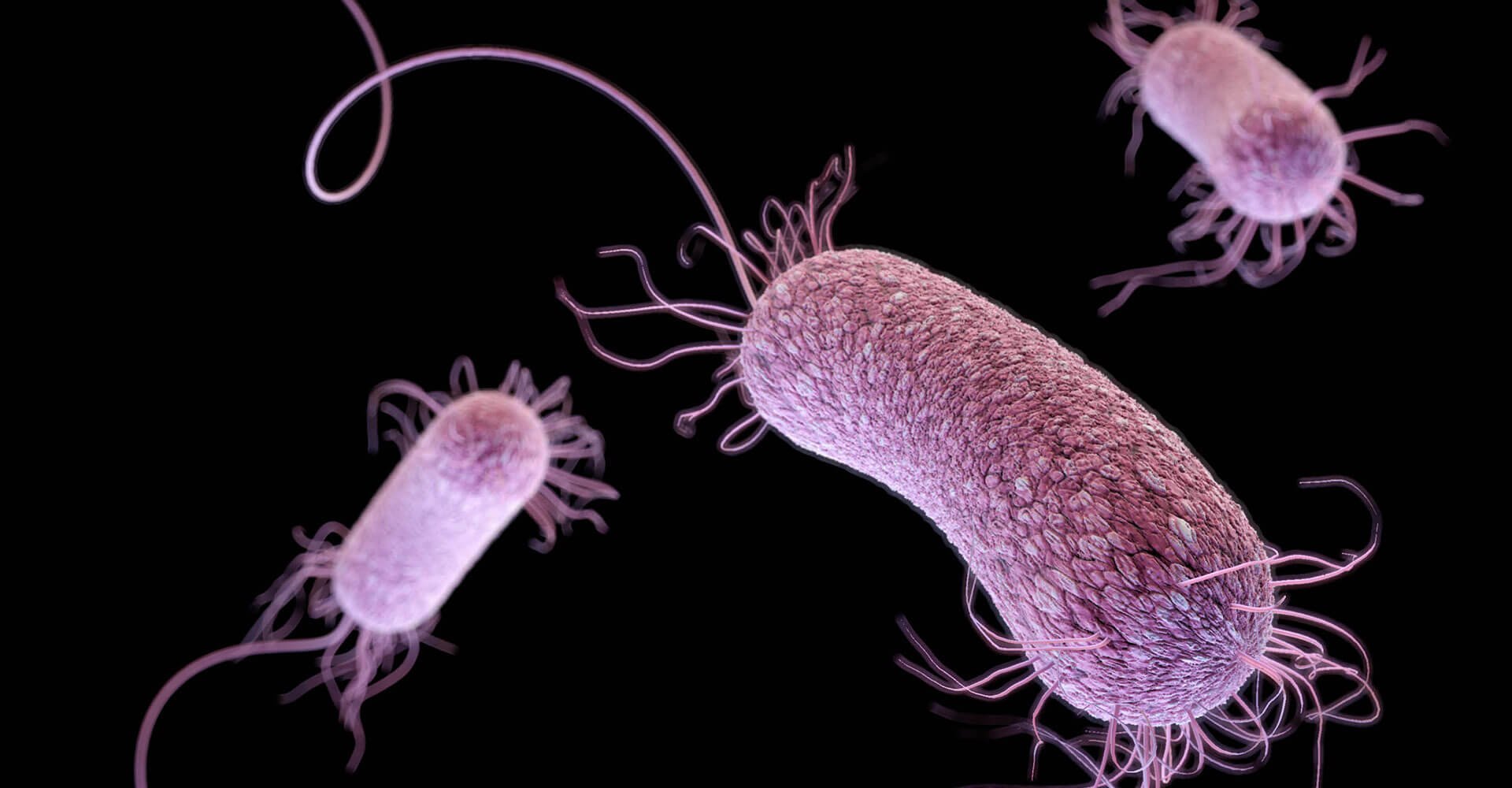 Even as the industry prepares to comply with new U.S. Food and Drug Administration efforts to limit antibiotic use in American livestock, it is marketing the drugs to U.S. veterinarians while continuing to expand sales elsewhere around the world. Bacteria resistant to antibiotic drugs, or superbugs, are a growing problem particularly in hospitals and claim an estimated 700,000 lives annually. Scientists say there is an intimate link between the health of the planet's livestock and that of the human population.
"If some of the biggest responsible parties -– namely the companies making the products -– are still selling the antibiotics in other countries, it just underscores that this has to be a change that happens across the entire world," said David Wallinga, senior health official and physician at the National Resources Defense Council. "And the companies bear a big responsibility for that approach."
Companies, farmers and food processors contend that antibiotic drugs remain an essential tool for providing consumers with healthy, plentiful meat and poultry at affordable prices. Even so, they support using alternatives to antibiotics that contribute to superbugs, and some are working on vaccines to do the job antibiotics now perform.
Educational Webinars
"We're going through some sort of a phase," said Jack Bendheim, chief executive officer of Phibro Animal Health Corp., one of the largest global animal-health companies. "Antibiotics work very well. We love these products. We love what they do for the animals." He spoke at an investor conference in September.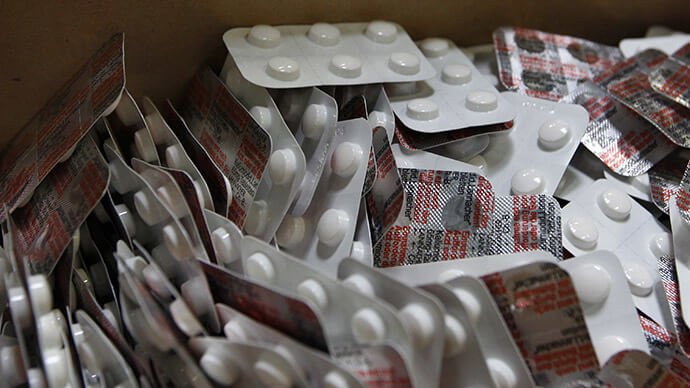 Under the new FDA rules, which kick in next January, most medically important antibiotics — those that overlap with human use — will require a veterinarian's prescription or approval. Most are now bought over the counter. The FDA will unveil new package labels for hundreds of drugs affected by the agency's rules.
To help ensure U.S. farmers and ranchers keep getting a flow of antibiotics, pharmaceutical companies are launching educational Webinars with tips on how to use antibiotics in compliance with the new regulations. Critics say the effort amounts to marketing to already-willing customers: many vets already rely on drug sales for income and now they will have more drugs to sell.
"They're not going to spend resources on how not to buy their products," said former FDA deputy director Michael Blackwell, now a senior director with the Humane Society of the United States. "Just change the words from 'production use' to 'disease prevention' and tend to your business as usual is what I'm concerned about."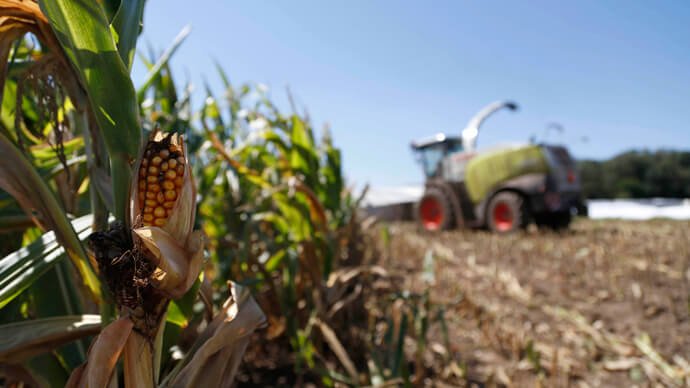 Drug companies also intend to offset any dip in U.S. antibiotic sales by exporting to places including Asia and South America where demand for increased meat and poultry consumption outweighs concerns over antibiotic resistance. They say it's unclear how much livestock is responsible for human resistance and point out only two of the 18 antibiotic threats tracked by the Centers for Disease Control and Prevention, campylobacter and non-typhoidal Salmonella, are associated with animal use.
Few countries outside the U.S. have a comprehensive plan to fight resistance, monitoring is infrequent and sales of medicines without a prescription are rampant, according to a 2015 World Health Organization survey. So while regulators and consumers seek to reduce use in the U.S., developing nations serve as a willing market.
"They're international companies," said Gail Hansen, a veterinarian who consults for drugmakers, governments and nonprofits. "What happens in the U.S. does certainly make a difference, but it's not the only market they have."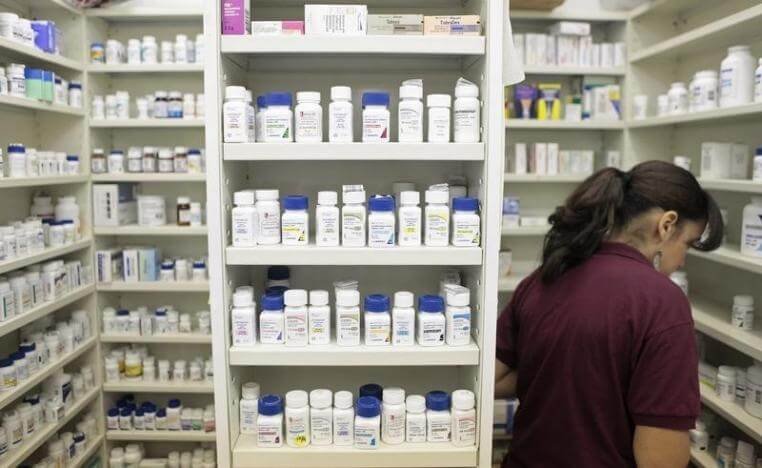 In the U.S., ranchers and food processors tend to favor antibiotic use because the drugs keep animals healthy at a low cost. Drug companies also won't get much argument from many vets who are predisposed to using antibiotics.
"In all likelihood, the vast majority of uses are justified and ought to continue," said Gatz Riddell, president of the American Association of Bovine Practitioners.
Antibiotic-Free Fastfood
Antibiotics are high-volume, low-margin products: They are cheap to make, sold in bulk and don't bring in much profit. But a U.S. market remains: In 2014, 60 percent of sales of the antibiotics 60 percent of sales of the antibiotics sold for livestock were medically important to humans, according to the FDA. They're also popular overseas: The global animal antibiotics market should reach $4.1 billion by 2018, according to one study from researcher MarketsandMarkets.
Even as drugmakers keep exporting antibiotics, they are starting to look to a future in the U.S. with fewer customers. More and more restaurant chains including McDonald's Corp. insist on going antibiotic free with chicken. Pork producer Smithfield Foods Inc., for example, doesn't use the medically important antibiotics to promote growth and even publicly posts its antibiotic use online.
Drug giants like Elanco, a subsidiary of Eli Lilly & Co., and New Jersey-based Zoetis Inc. are pledging to help find solutions to resistance by developing alternatives like vaccines and animal-only antibiotics. Elanco, in fact, is withdrawing animal growth promotion claims on all its products globally.
Elanco President Jeff Simmons acknowledged there will be "short-term volatility." And Zoetis CEO Juan Ramon Alaix, speaking at a conference in September, said the change will prove "manageable." His company's antibiotics livestock sales were approximately $1.3 billion for 2015, up from $1.2 billion in 2013.
"We don't think that this will represent a negative impact to our business," Simmons said.
Feature Image Source: Reuters