In association with
Alpenliebe Juzt Jelly
How do you define a hero?  
Some would say a hero wears a cape or a costume. And they fly from one burning building to another. But if you ask us — the real heroes are on the frontlines of the COVID-19 pandemic that has crippled the world.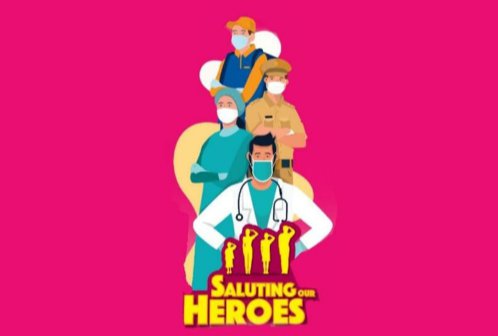 Leaving their family and loved ones behind for the fear of infecting them, there are millions of frontline workers from different professions who are choosing to put their duty first. They're treating the sick, guarding the borders, picking up trash, delivering us groceries and packages, cleaning the hospitals, feeding the underprivileged — These brave warriors are all around us.
So Alpenliebe Juzt Jelly took up the noble cause of showing our gratitude to these unsung heroes with their 'Saluting Our Heroes' campaign. Watch this beautiful video to know more.
These people have dedicated their lives to our services, despite the hardships and the risks surrounding their health. And as a token of appreciation, saluting them for their bravery is the least we can do. And Alpenliebe Juzt Jelly gave us the perfect way to honour them. 
All we had to do was send them stories and a picture of any such hero that we know of. The brand shortlisted some of these stories and came out with digital packs of Alpenliebe Juzt Jelly, featuring the stories and faces of these heroes. Isn't that lovely? Take a look at some of the packets they came out with. 
Mrs. Nandkumar's daughter surely knows how to make her mother feel special for selflessly fulfilling her duties.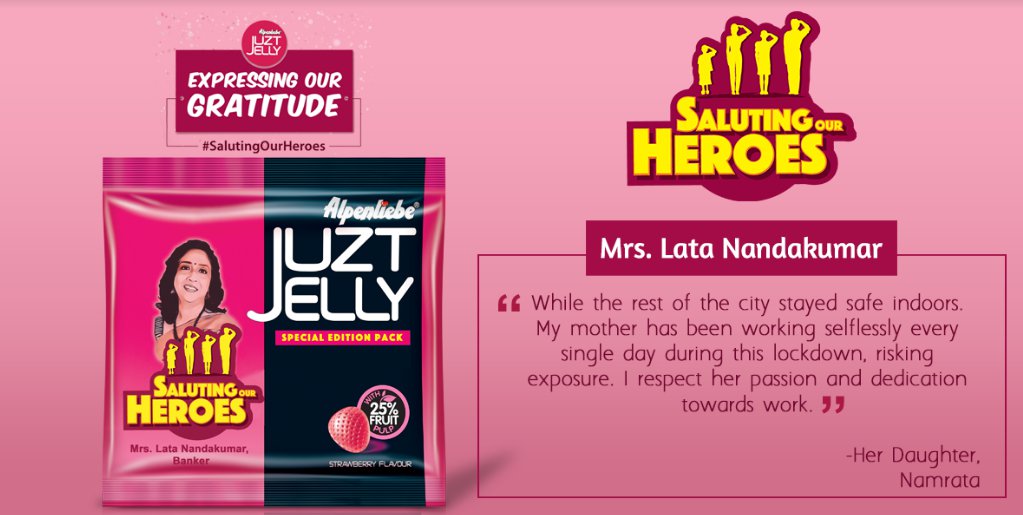 And we're eternally grateful to your father as well Nikita!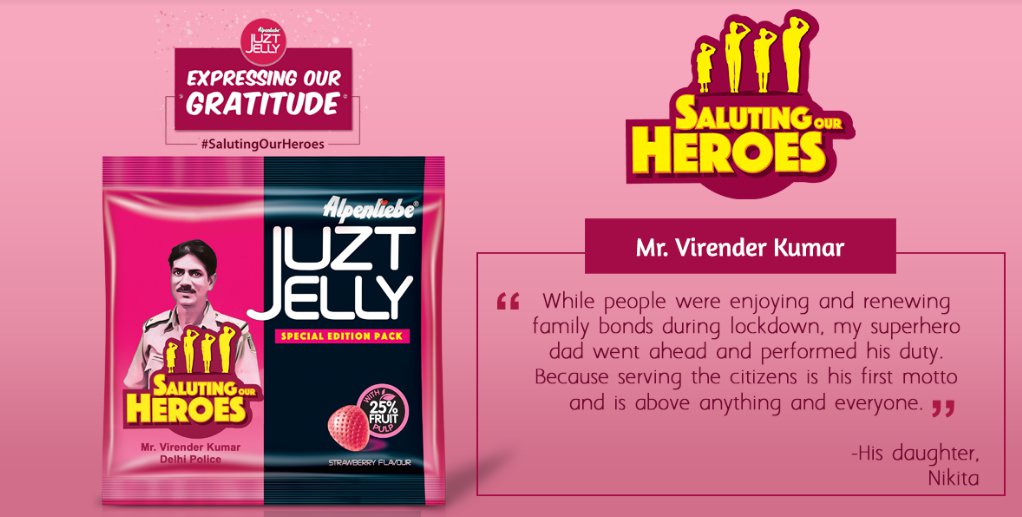 Alpenliebe Juzt Jelly has many more inspiring stories of bravery and they're sharing these with the entire nation with their digital packs. This campaign today reminds us that we should never forget to stop and thank the people who make a difference in our lives.