In association with
SugarFree
Someone once said, "There is no sincerer love than the love of food". And how can I disagree when visuals of chicken biryani and decadent brownies flood my thoughts all day?  
Come the new year, almost all of us fall prey to the vicious cycle of making and breaking new year resolutions, especially fitness-centric ones. What starts with gleaming eyes and a motivational plan of action ends up with you on your couch, binging on a show with a never-ending supply of chips and chocolates.  
So this year, with the hope of inspiring people to adopt healthier lifestyles, SugarFree's #21DayNoSugarChallenge started doing the rounds on social media. 
For somebody who craves dessert by its mere mention, giving up sugar initially sounded like a herculean task. 
So to convince his friend and sweet-toothed people like us, Shivam Pal, a talented rapper from Uttar Pradesh came up with a catchy and fun rap song in which he convinces his friend to switch to SugarFree instead of regular sugar and take up the challenge. And honestly, this viral rap song actually makes the thought of taming our sweet tooth a little easier.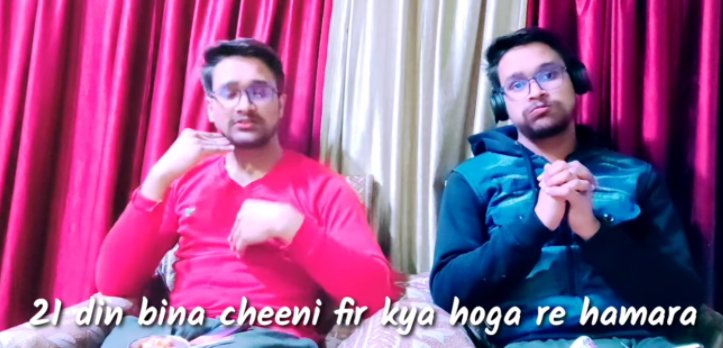 The friend, like most of us, was concerned about how giving up sugar is impossible given how we Indians cannot resist the thought of eating our favorite desserts, and that they actually helped us get through the lockdown.  
To which Shivam replies, "bus cheeni ko SugarFree se karna hain replace." The catchy lyrics of this rap song actually made us realize that giving up regular sugar cannot and will not come in the way of eating your favorite desserts, and ofcourse gajar ka halwa.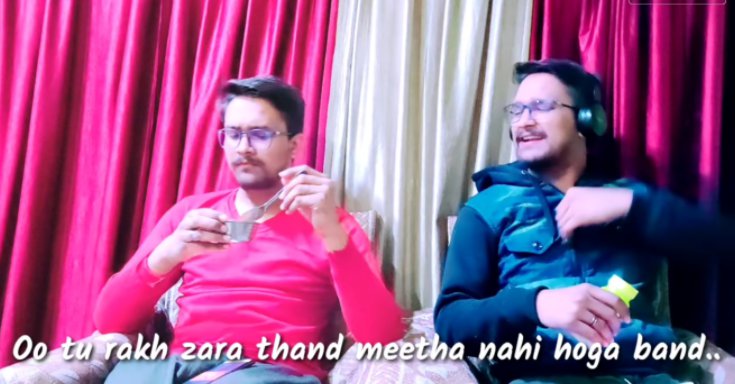 Currently standing at a massive 1.4Million+ views on Instagram and Facebook, this rap seems to be the perfect way to showcase their budding talent through informative and catchy content. And hey, did you realize that Shivam was in fact playing a double role in this video? How cool is that?
The challenge was also taken up by influencers like Amit Tandon, Neeti Palta, and Varun Thakur, who along with thousands of other participants, pledged their favorite desserts.

So, why don't you switch to a healthier lifestyle as well? And if you need more convincing, check out this awesome rap song.