Feast your eyes on these 16 mouth-watering dishes from the Tibetan cuisine and go get some today! 
1. Laping
Laping is a type of street food. It is cold, spicy and served with a soy sauce gravy. You opt for dry laping too which comes without the gravy. An unusual combination but definitely something to try.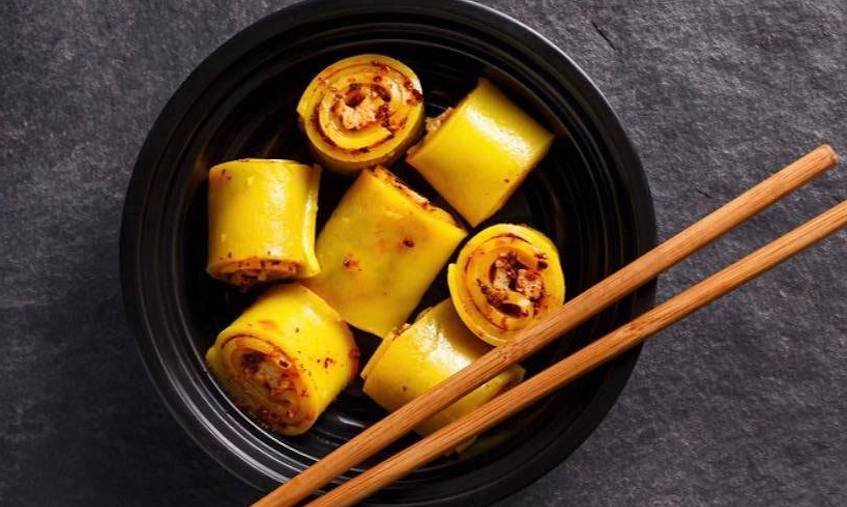 2. Salted Yak Butter
Yak butter is made from milk procured from a female yak. The fat content is double as compared to cow's milk so the texture of the butter resembles cheese. It is so good, you can have it on its own. Butter which looks like cheese! SHUT UP AND TAKE MY MONEY!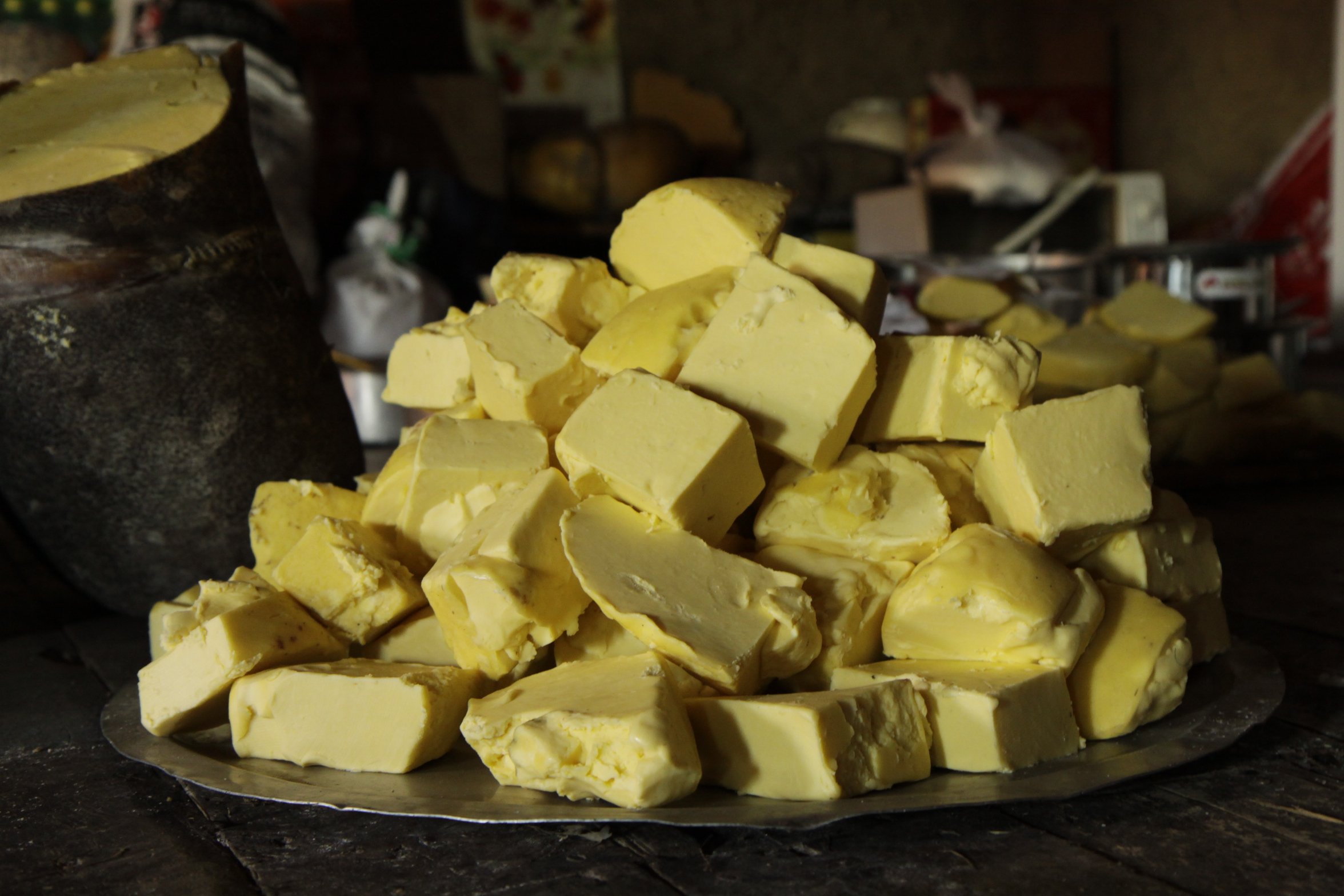 3. Thukpa
Thukpa is a type of noodle soup, and is usually served as a whole meal for lunch or dinner. Meat, veggies, noodles and soup, all in one! So convenient!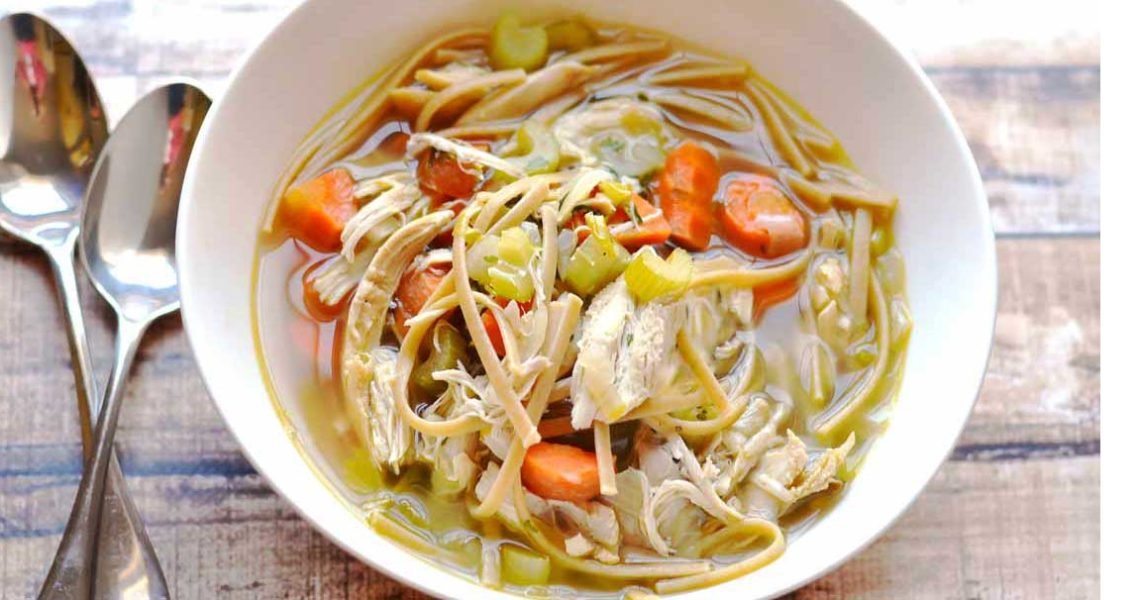 4. Thenthuk
Thenthuk is also a noodle soup made with hand-pulled noodles. It is a variety of thukpa. Soupy noodles on another level.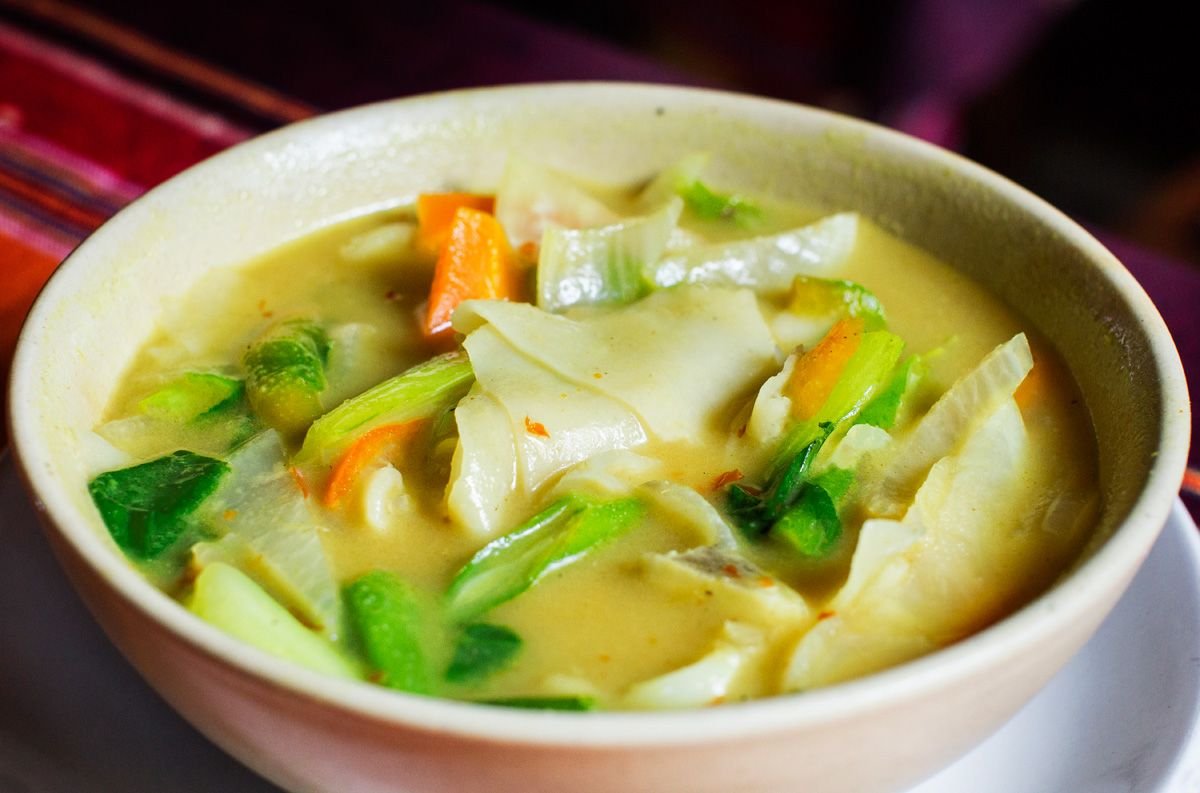 5. Tibetan Yogurt
Tibetan yogurt is also made from yak's milk and since the fat content is higher, making the yogurt creamy AF. You can pair it up with fruits. That sounds absolutely delicious!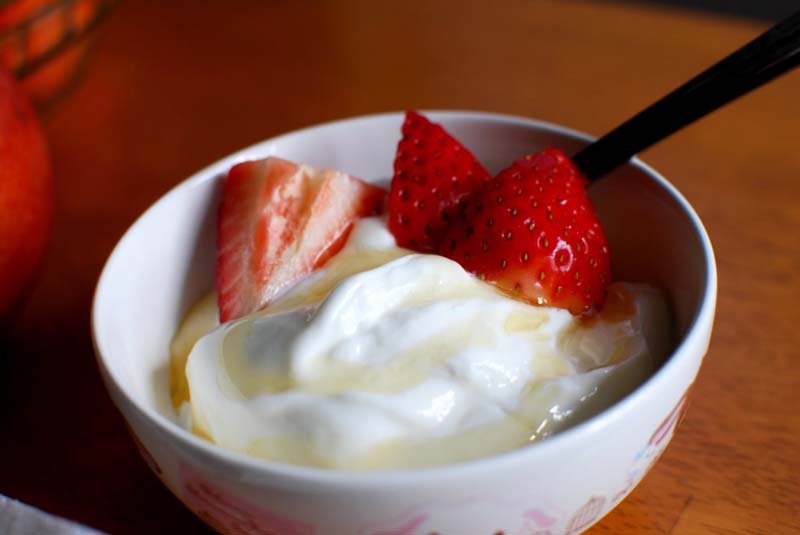 6. Chang Wine- Tibetan Barley Wine
This wine is similar to beer and is brewed using barley, millet or rice grains. It is warm and is ideal to drink in cold temperatures. Sounds amazing!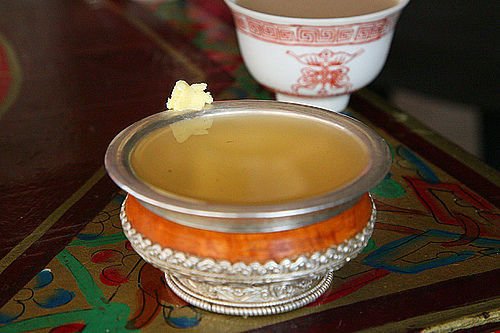 7. Tibetan Butter Tea
This tea consists tea leaves, yak butter, water and salt. It is a favourite amonsgt Tibetans and they drink it every day. All the chai-lovers should try this!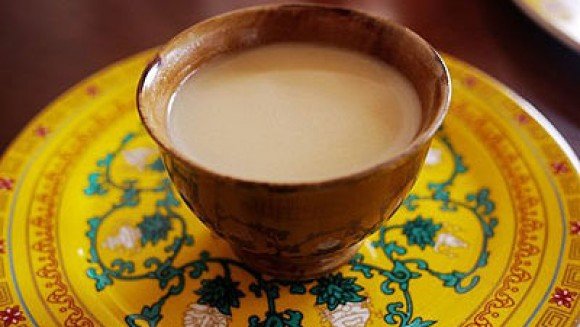 8. Momo
Momo is something everyone loves! Tibetan momos usually come with a meat stuffing. Now that's something every non-vegetarian would be glad about.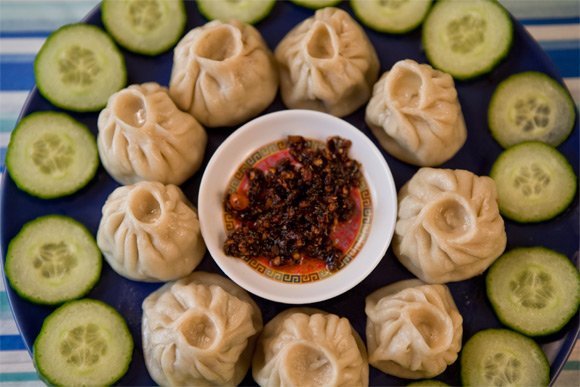 9. Tingmo
Tingmo is a steamed bread in the Tibetan cuisine. It does not come with any fillings, and is usually eaten with gravies. What a great substitute for roti!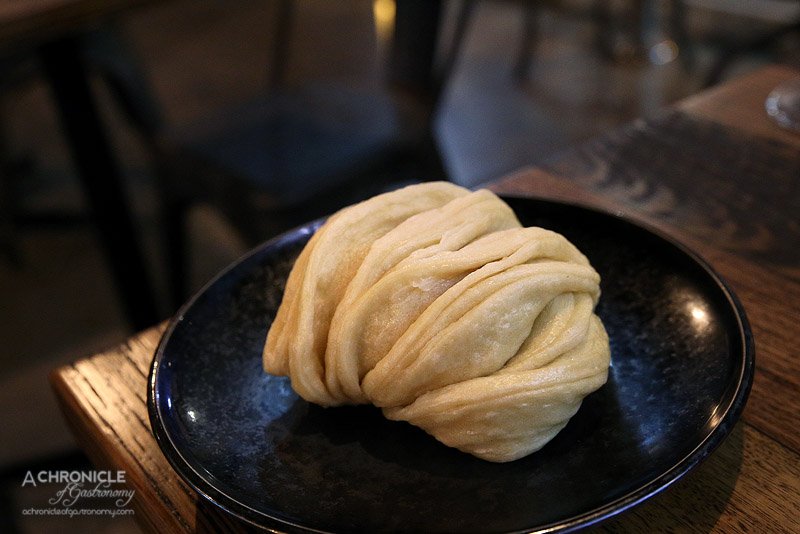 10. Sha phaley
Shabhaley, or sha phaley is a bread which has a beef and cabbage filling. Deep-fried and meat, what's there not to like?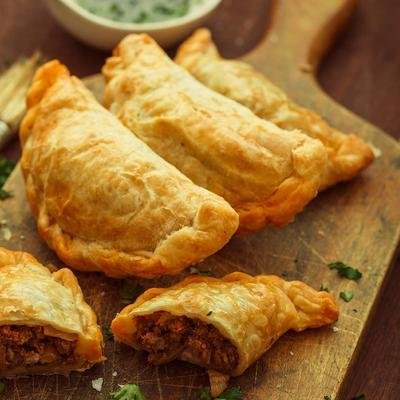 11. Tsampa
Tsampa is a staple amongst Tibetans and is eaten with the salty butter tea. It is made with roasted flour. Chai aur biskoot, Tibetan style!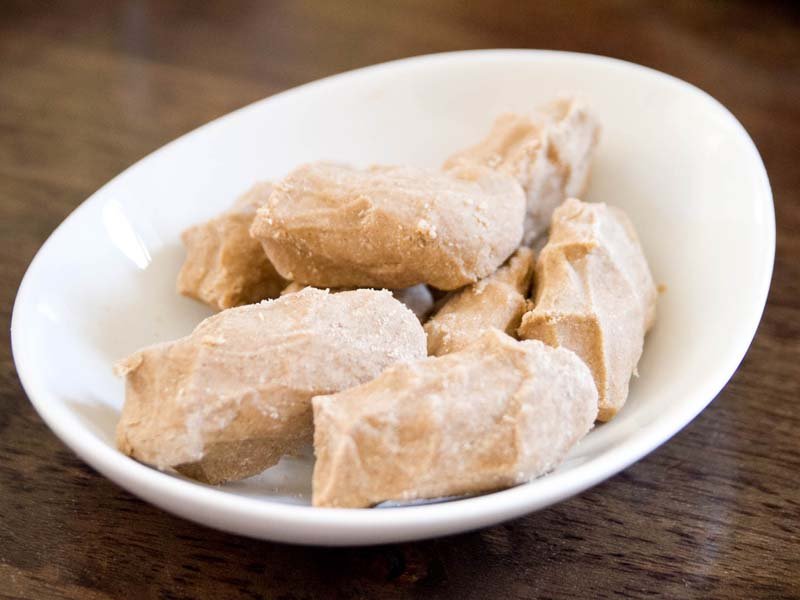 12. Khapse
Khapse is a type of biscuit and is eaten during Losar, the Tibetan New Year. It comes in multiple shapes. Sounds like the perfect thing to munch on!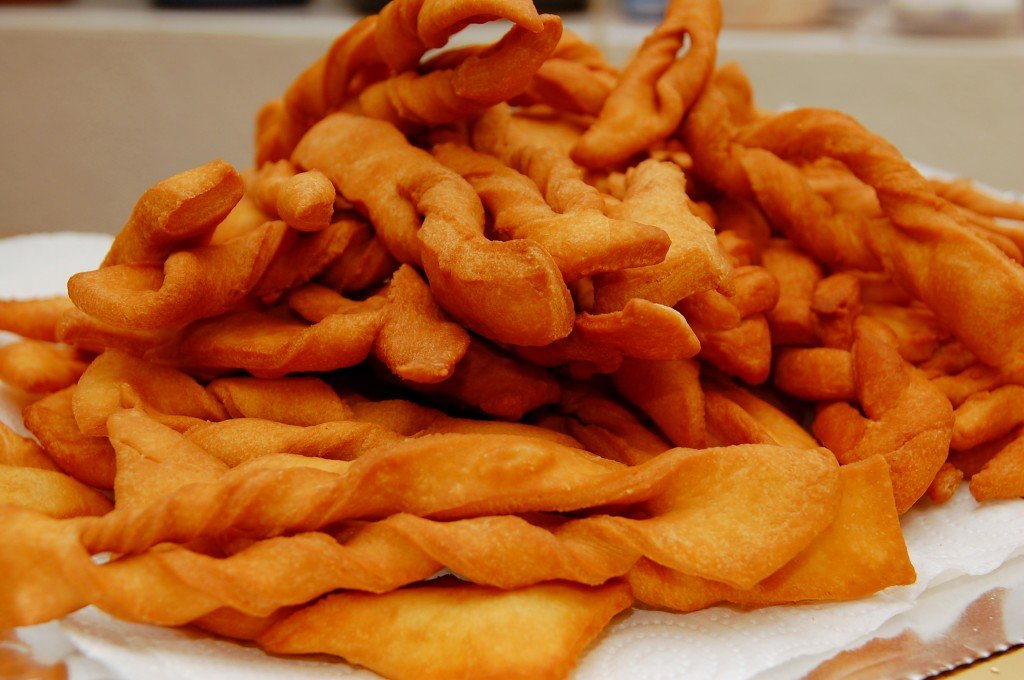 13. Dre-si
This is like kheer but instead of milk, the rice is cooked with unsalted butter, and then mixed with raisins, dates and nuts. It is also served during Losar. So much goodness in one dish!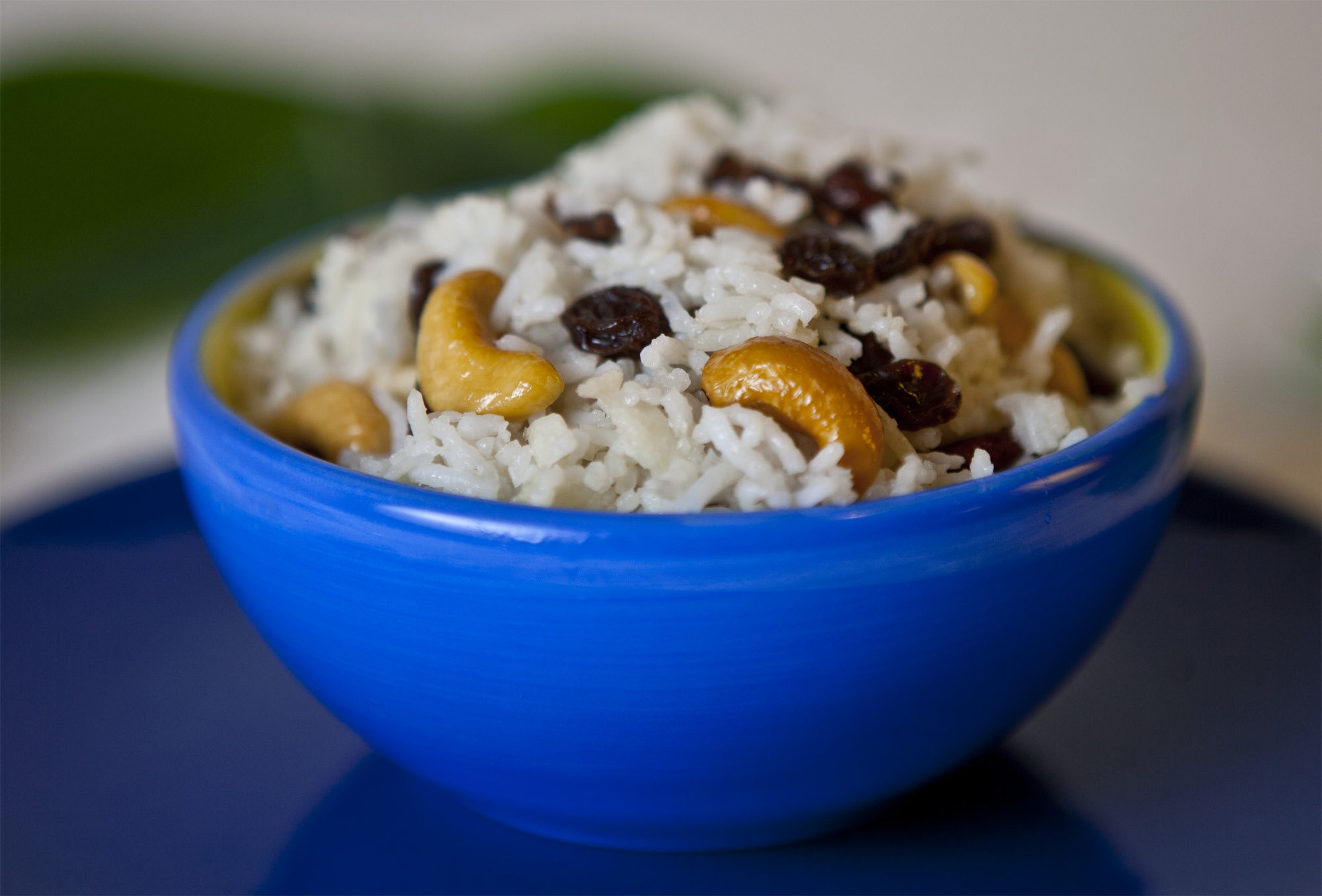 14. Shapta
Shapta is a dish infused with chilli and ginger flavours. It is best paired with tingmo and comes in both gravy and dry forms. The best part is that it could be cooked with your choice of meat, be it beef, chicken or pork.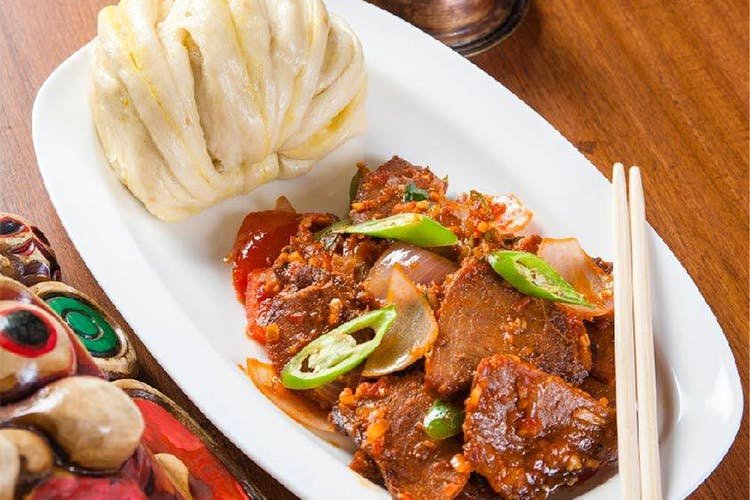 15. Sha Mothuk
Sha Mothuk is a soup dish which consists of momos. It is the ideal dish to warm you up in cold weather.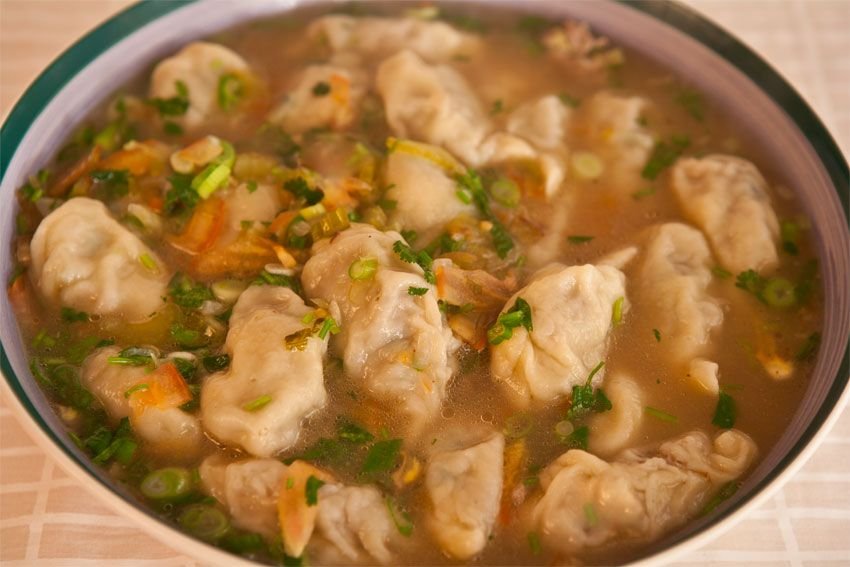 16. Gyurma
Gyurma is a type of sausage which is made with yak or sheep's blood. It is a delicacy but is not for the faint-hearted as it uses natural yak or sheep casings.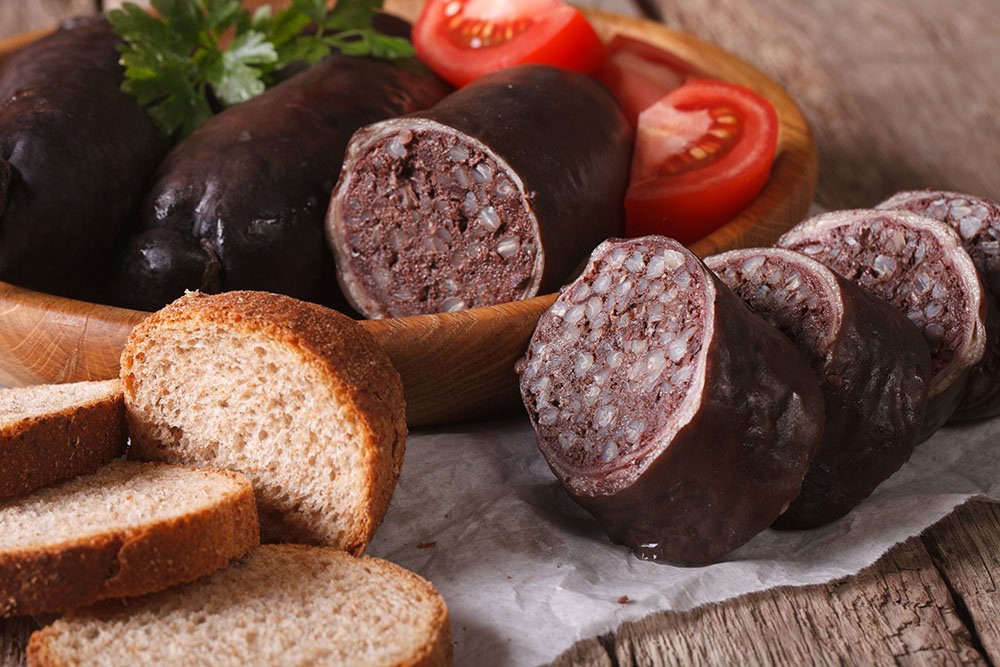 Keep your chopsticks ready!