Time and time again, we have been told that breakfast is the most important meal of the day. However, in our fast-paced life, when we are busy with things like walking the dog or heading to the gym, our morning grub often takes a back seat, right?
Well, fear no more because Om Nom Nom just whipped up the perfect quick fix for your breakfast. Presenting…
THE BANANA NUT OATMEAL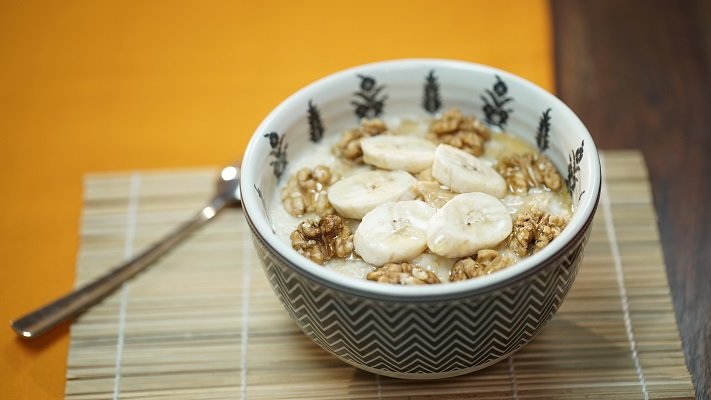 You would need:
Oats – 1 Cup
Milk-1 Cup
Sugar- 2 Teaspoons
Peanut butter – 1 Teaspoon
Banana- 1, Sliced
Walnuts – Handful
Honey – 2 Teaspoons
And here's how to do it:
1. Cook oats with milk and sugar till it comes to a boil.
2. Transfer to a bowl and garnish with walnuts, peanut butter, bananas and honey.
3. Serve warm or cold.
Once you've tried your hands on this, you can also work on a winning Quaker oats recipe and stand a chance of winning Rs. 50 Lakhs! Just take up Chef Vikas Khanna's #BringYourTastiestBowl Challenge here!