If you love to travel, you know that wherever you go, if good food is available, the trip is already a halfway hit! 
And even though India rules when it comes to offering tasty vegetarian dishes, there are certain traditional vegetarian dishes in all different parts of the globe that definitely deserve a try! 
So if you happen to visit one of these places, then irrespective of whether you love to devour chicken or chickpea, be sure to try these vegetarian dishes!
1. Patata Bravas in Spain
This simple dish made of potatoes is a staple in most Spanish restaurants and cafes. Multiple variations of this dish maybe available, but the spicy sauce on top is a must! Try this as a starter to your meal, or comfort food after a night of drinks!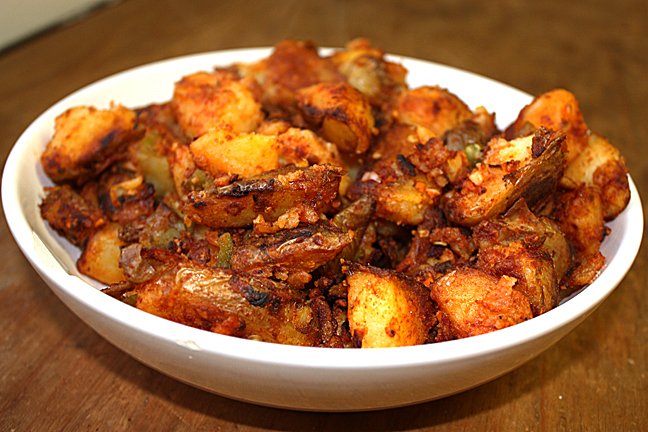 2. Berenjenas con Miel in Spain
If it is fried, it is fantastic! If this is the rule you live by, you will absolutely love this dish made of fried eggplant. Covered in honey, this is a street food that is especially popular in Malaga, a port city in Spain.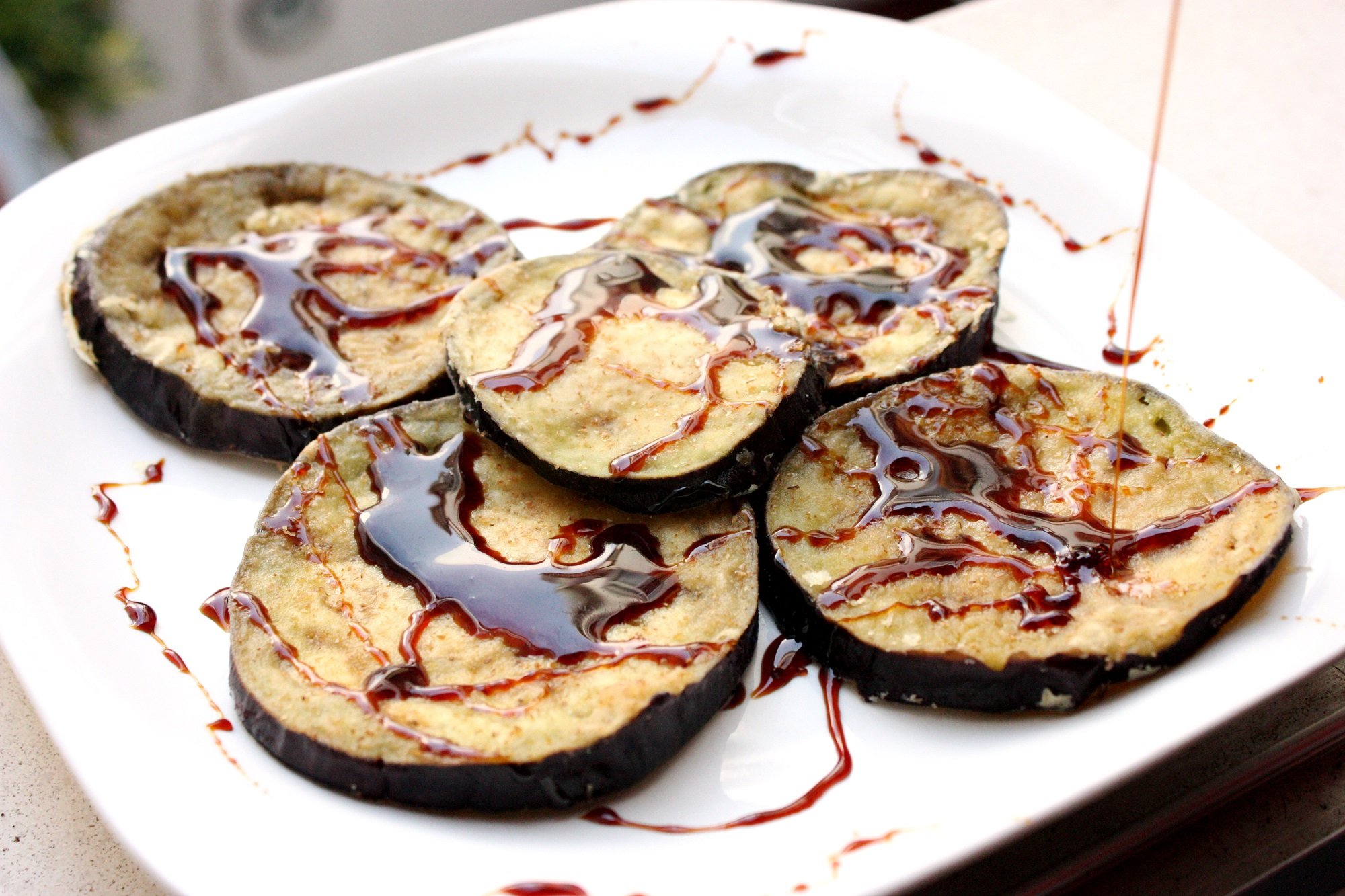 3. Kushari in Egypt
YUM! There is no other word to describe this preparation of rice and lentils, topped with chickpeas, fried onion and tomato sauce. It is a popular dish found in street foods, cafes and even upscale restaurants. Not only is it absolutely delicious, it is an extremely wholesome meal, making it one of the cheapest ones around.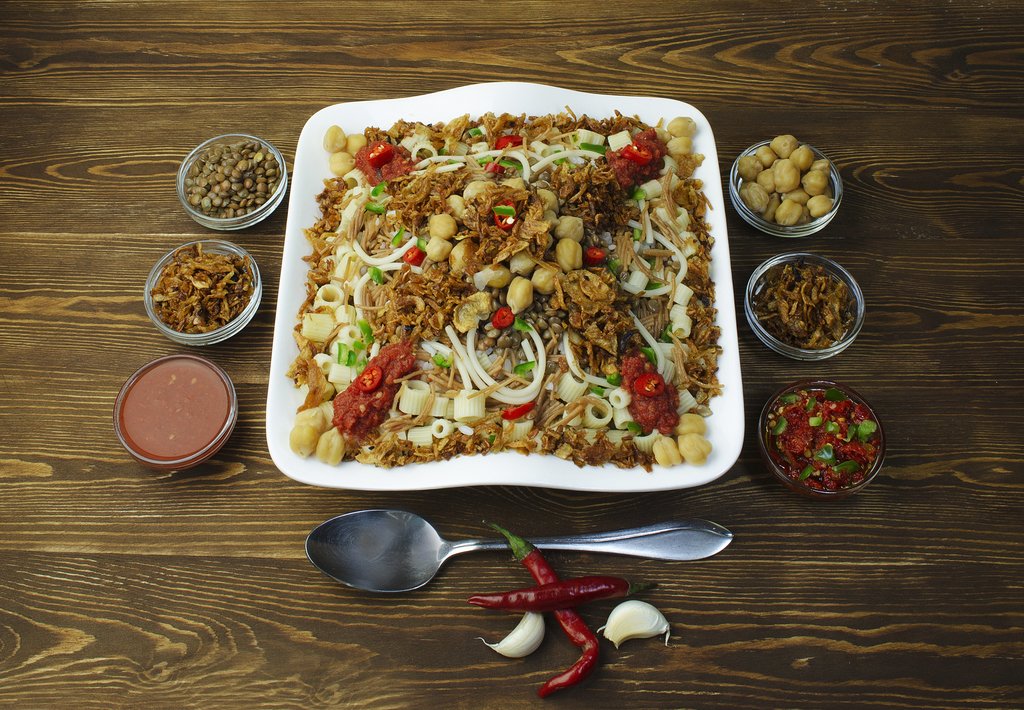 4. Falafel in Egypt
Falafel is the gift that Middle East has given the rest of the world! But traditional falafel in Egypt has to be MUST-TRY! Usually stuffed in cold pita bread with tahini sauce (which beats normal hummus any day), you can ask for multiple variations of this; such as plain falafel and pita bread or even vegetables, falafel and pita without the sauce.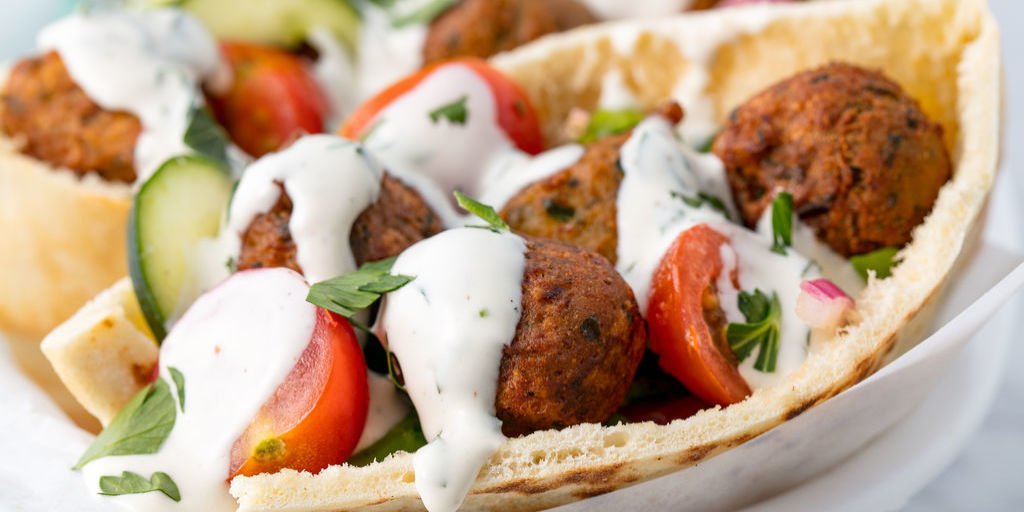 5. Ratatouille in France
Subtle flavors are the cornerstone of French cuisine, and nothing proves that better than ratatouille or vegetable stew in simple words. Cooked in olive oil (like all things French) and often topped with garlic, this dish tastes amazing with traditional French bread.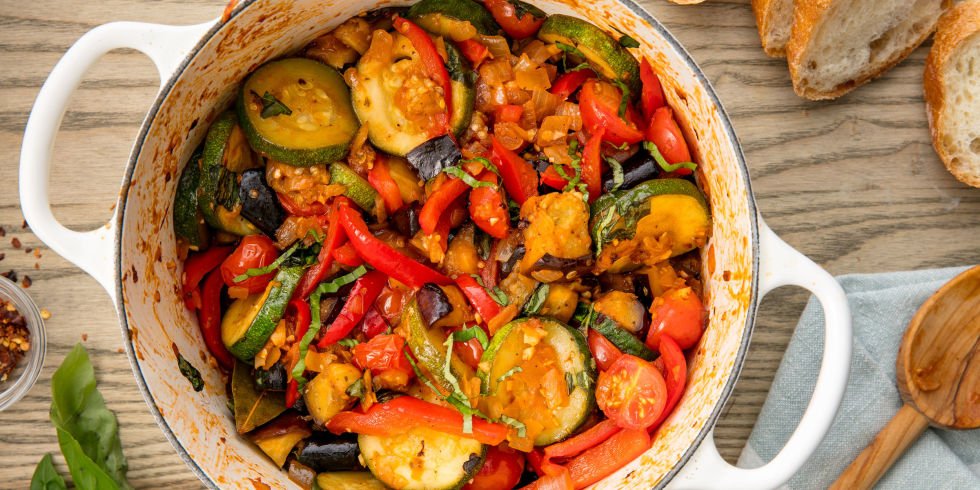 6. Spanakorizo in Greece
Many people have the misconception that Greece is no place for vegetarians, but not only are vegetarian variants available for most Greek dishes, traditional dishes like spanakorizo or spinach rice, are readily available. Topped with lemon juice, this mix of rice, spinach and local seasonings is extremely delicious.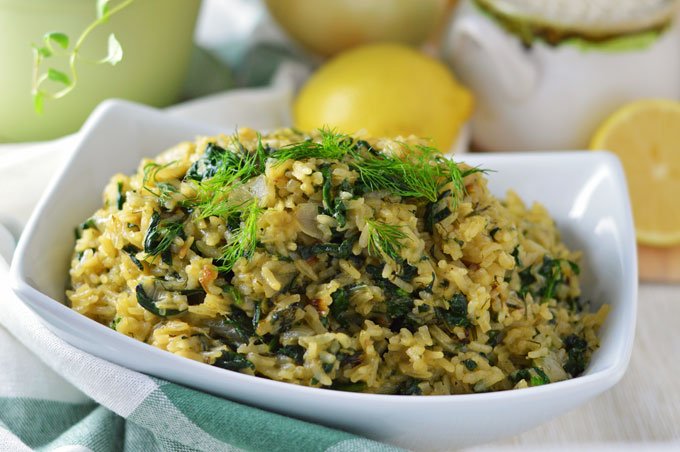 7. Fassolakia Freska me Domata in Greece
This dish is so delicious and so simple to cook, you'll be recreating it at your home the moment you return from your trip! Green beans, tomatoes, herbs and spices are simmered together to create an amazing combination of flavors!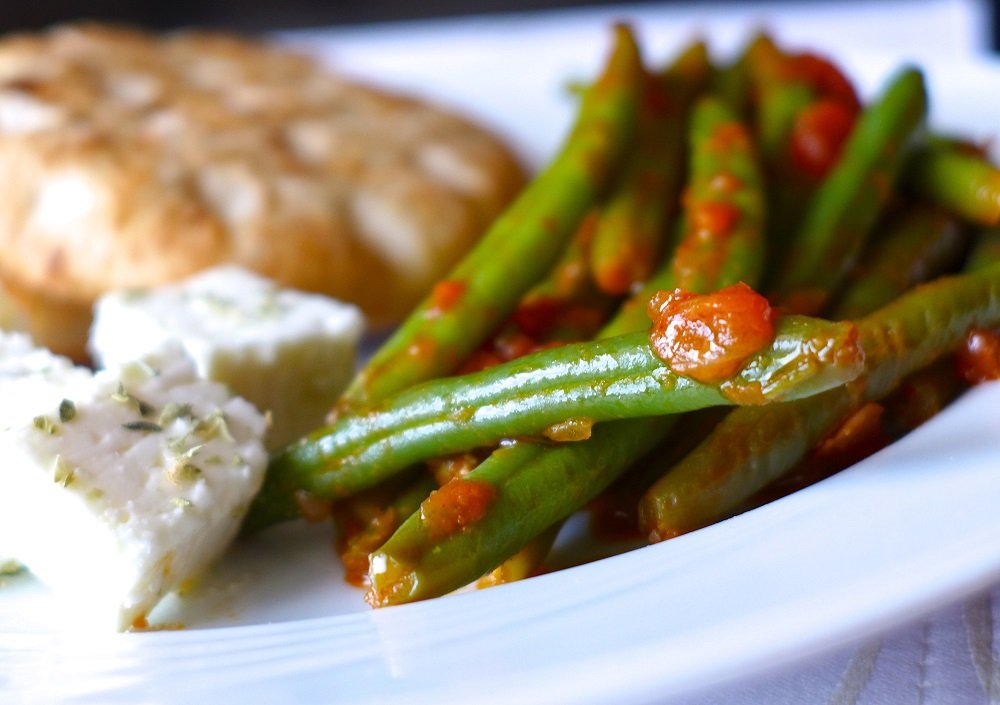 8. Fagiolli all'Uccelletto in Italy 
Primarily found in the Florence region of Italy, this dish is testimony that when it comes to herbs, Italians know best. Beans cooked in appetizing sauce that uses sage along with tomato, this dish will prove that pesto pasta is not the only vegetarian dish that Italy has to offer.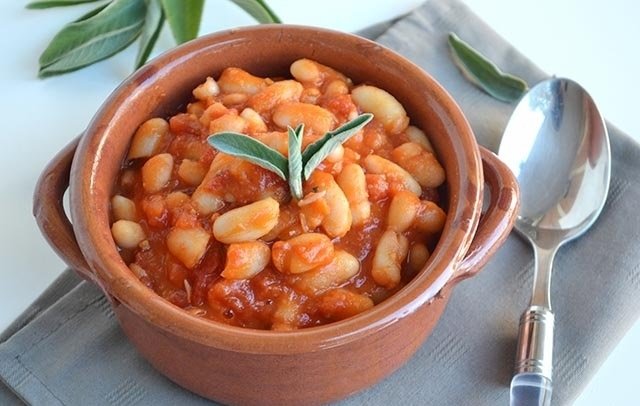 9. Mochi in Japan
Mochi are dense rice cake, that are a staple street food of Japan. Often cooked in different shapes, at times it is also served fried. Not only is this a completely safe vegetarian option (since many Japanese dishes use fish sauce, or are topped with fish flakes), it is also easy to find and great to eat.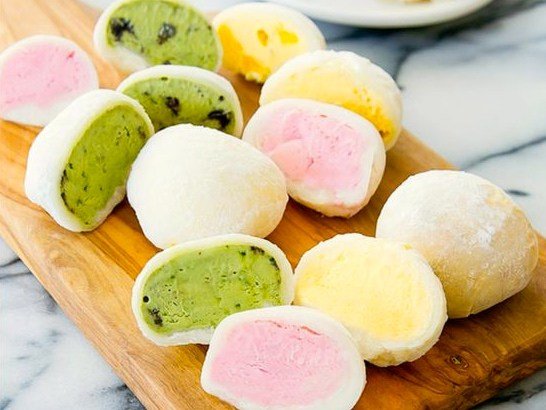 10. Com Chay in Vietnam
Com chay or scorched rice is a traditional part of Vietnamese cuisine. Produced when rice is cooked over direct heat from flame, this is served with vegetable toppings in the form of crackers or with soups, similar to croutons or breadsticks.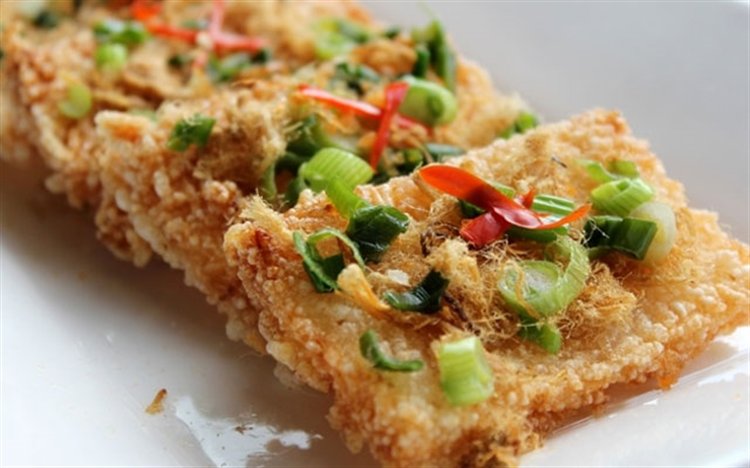 Popiah or fresh spring roll is traditionally part of Chinese cuisine, though Singapore is famous for this dish as well. Not fried, and thus more healthy, popiah uses a soft crepe roll dipped in soy sauce. The best part about this dish is that the ingredients can be selected, as this is freshly prepared. French beans, sprouts and lettuce leaves are the most common fillings. 
Thailand has managed to make pumpkins interesting through Pad Phuk tong or stir fried pumpkins. Stir fried vegetables or Pad Phak is a commonly found dish; but Pad Phuk Tong is a rare find, usually eaten with turmeric rice. However one bite and you'll be convinced that looking out for this dish was worth it.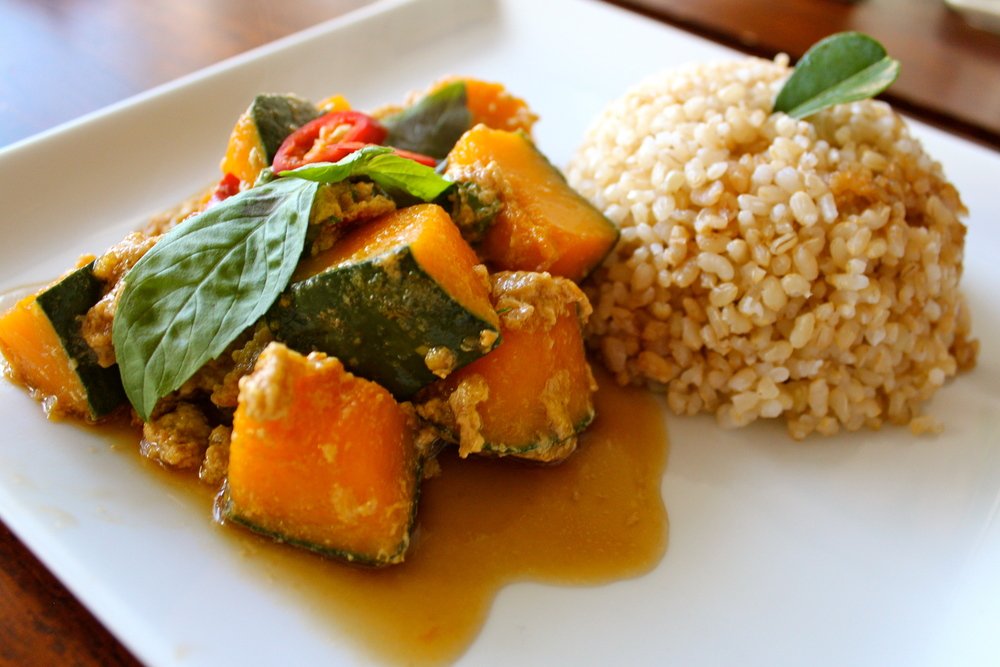 You Tiao is traditionally served as a breakfast item and is deep fried dough that is lightly salted. Congee is plain rice porridge, again a popular breakfast item. It is also served along with soups, to be dipped into them.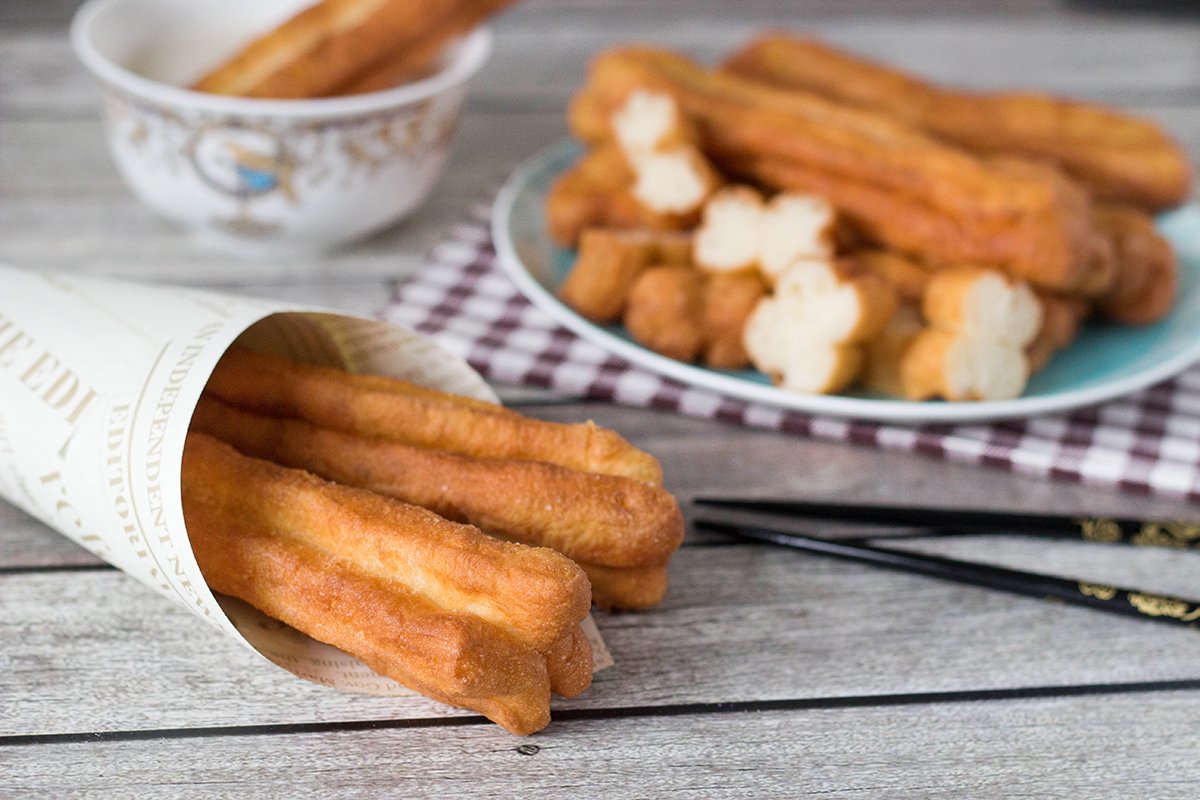 14. Bam and Gamja Jeon in South Korea
It is not just kimchi which South Korea has to offer when it comes to vegetarian dishes. Bam or roasted peanuts and Gamja Jeon which is fried potato pancakes are easy to spot street foods, that are also extremely cheap and delicious.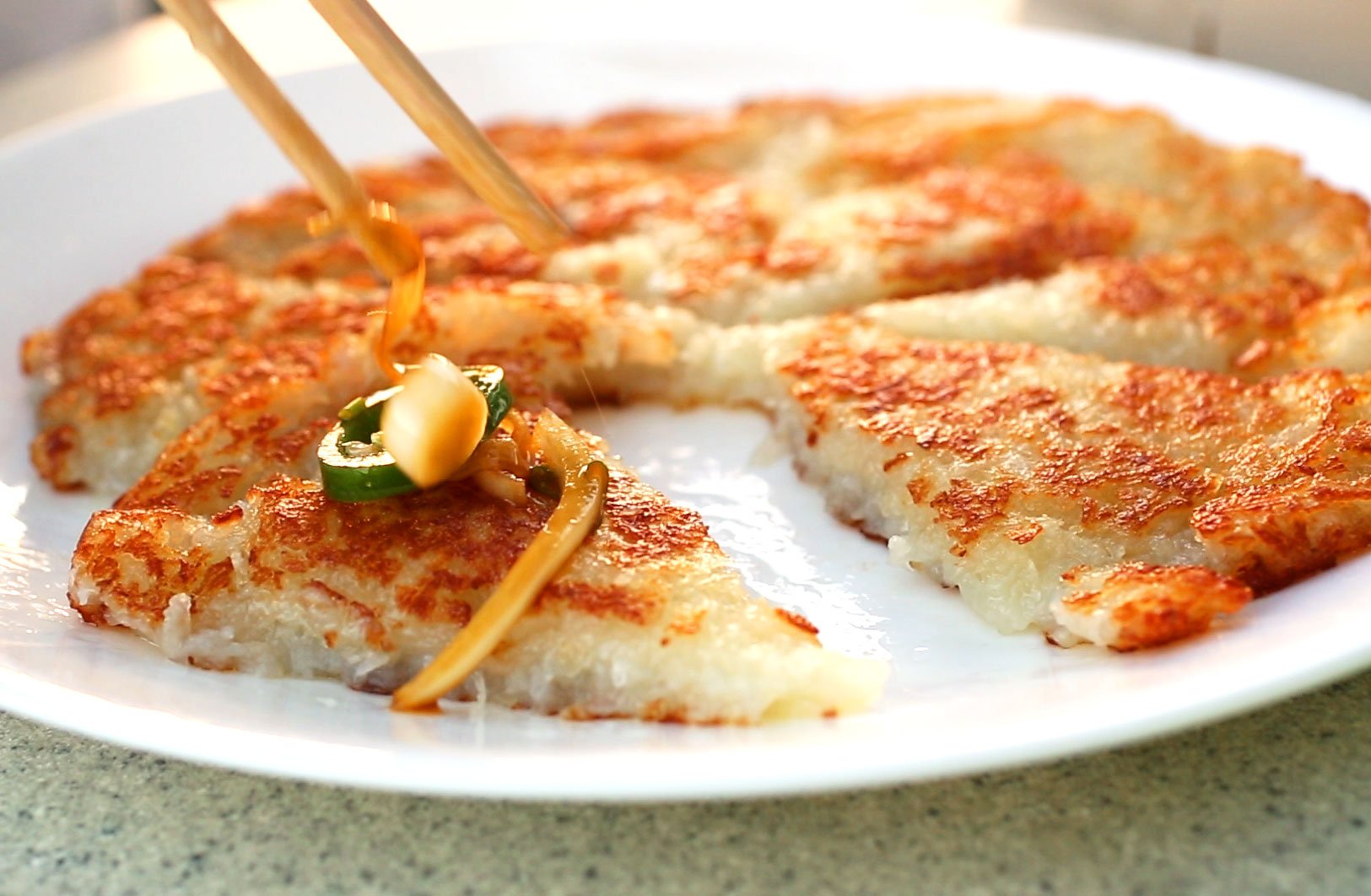 15. Somandu in South Korea
Somandu are vegetarian dumplings, usually filled with mushroom and walnuts or pine nuts. It can be grilled, steamed or fried. These are strictly vegetarian, while mandu are strictly non vegetarian dumplings.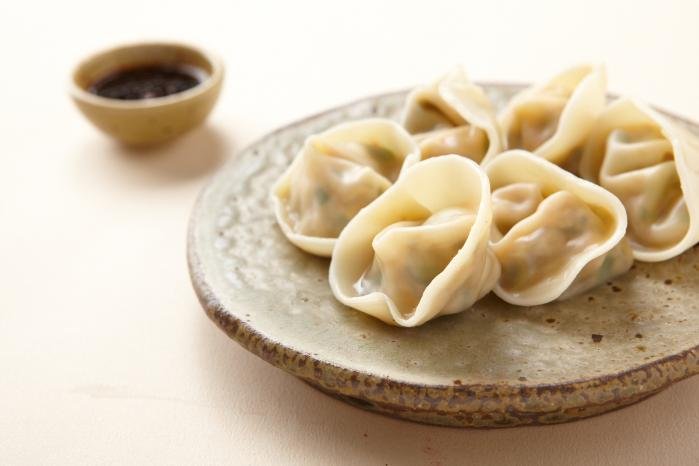 Vinegret is a popular salad that is local to Russian cuisine. Diced cooked vegetables, primarily beetroot that adds the beautiful color to this dish, along with potatoes, carrots and famous sauerkraut (fermented cabbage) are the traditional accompaniments. Brined pickles are also added at times.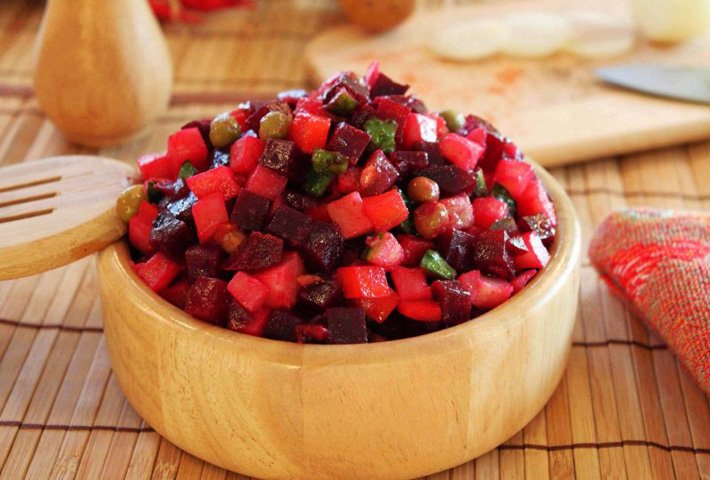 Usually found in the Chile region, this dish is often referred to as a summer stew as it uses summer vegetables like maize kernels and squash. Richly flavored with herbs like cumin, basil and oregano, this is a healthy and hearty meal option!
This sweet pudding made from apricot jam and topped with cream sauce, has a soft caramelized texture. It is served hot with custard or ice cream, and should definitely be tried, irrespective of whether you love sweet dishes or not!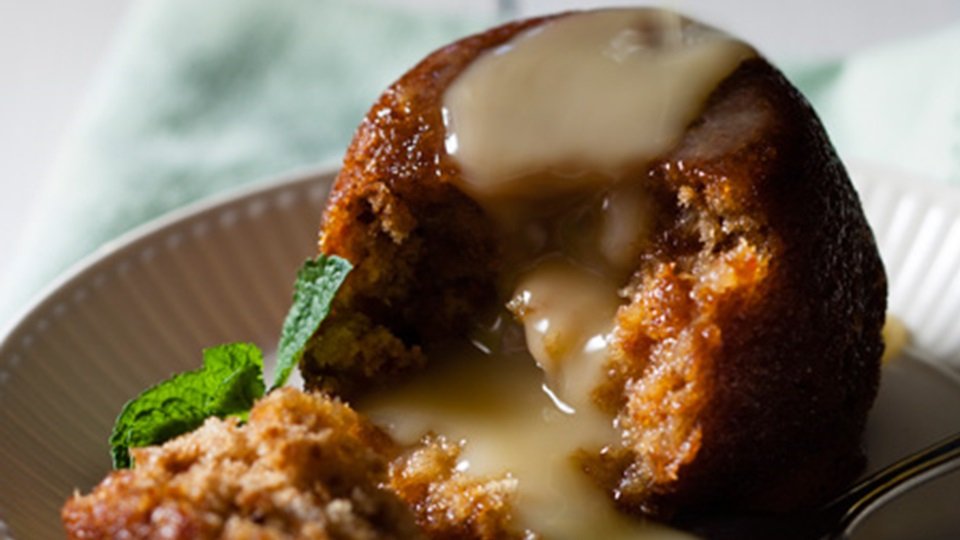 Spicy in taste, this vegetable stew originated in Johannesburg but is now found across South Africa. Usually served with bread, traditionally this only included tomatoes and beans, although modern versions include other vegetables as well! It is often flavored richly with onion and garlic.
20. Obatzda in Germany 
This is a traditional cheese recipe that is made by two-third portion of soft cheese and one-third portion of butter – translating into all things yum! Being German in origin, along with paprika, salt and pepper, beer is also used for seasoning. An Austrian version of the dish uses curd cheese instead of soft cheese. Usually eaten as a spread on bread, this dish defines German cuisine. 
In this time and age, there are many traditional dishes that have vegetable variants across all parts of globe. However, trying something traditionally vegetarian will guarantee that you get to experience the true style and flavor of local cuisines. 
Know of any other famous vegetarian dishes? Let us know in the comments section below.