The years we spent investing in our education were great; not only because we had limited tasks to do, but also because we had the privilege of getting healthy, wholesome meals at home! Now that we have started working towards our careers and living all by ourselves, the same 'healthy, wholesome meals' have become a thing we really crave, and we cannot deny that.
But as Agatha Christie once quoted, "To every problem, there is a most simple solution.", here's an unbelievably healthy and tasty solution to this!
Presenting the super easy and downright delicious…
OATS MASALA TADKA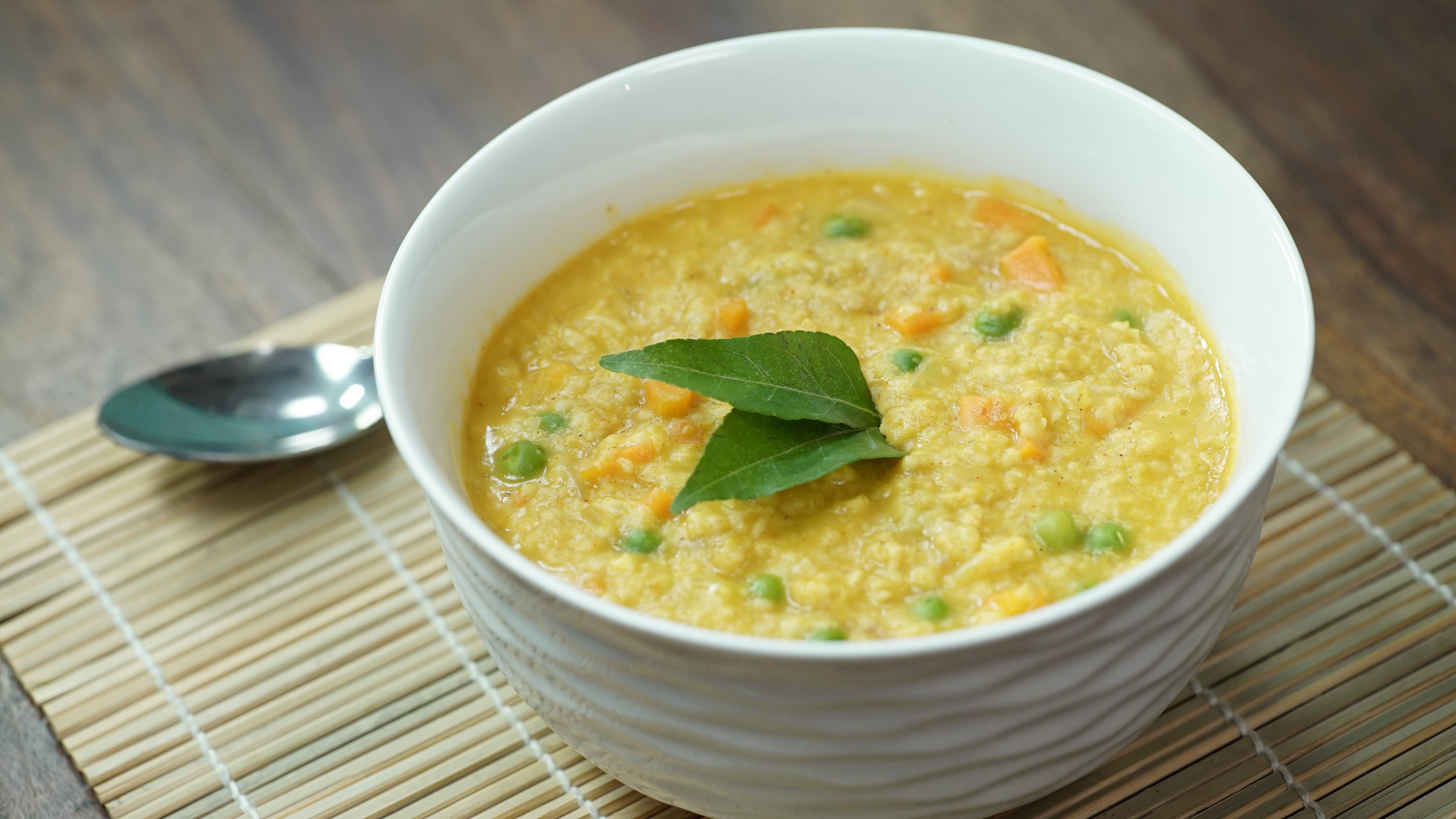 All you need:
Oats – 1 Cup
Water – 1 Cup
Peas – 1/2 Cup
Carrot – 1/2 Cup chopped
Garam masala – 1 Teaspoon
Chili powder – 1 Teaspoon
Salt – 1 Teaspoon
Turmeric – 1 Teaspoon
Corn – 2 Teaspoons
Garlic – Fried, 2 teaspoons
Coriander – For garnish
Spring onions – 2 Teaspoons
1. Cook oats in water. 
2. Add the spices and vegetables and bring the mix to a boil.
3. Transfer this into a bowl and garnish with corn, fried garlic, coriander and spring onions.
Bon appétit, my friend!
While I'm relishing this awesome desi bowl of oats, you can work on a winning Quaker oats recipe and stand a chance of winning Rs. 50 Lakhs! Just take up Chef Vikas Khanna's #BringYourTastiestBowl Challenge here!