In association with
Chupa Chups
It's September already. And there seems to be no end to the "I can't believe I'm still stuck at home" phase. And this phase is leaving me constantly on the lookout for new and exciting ways to inject some fun into my boring life.
So, keeping this in mind, you'd be glad to know (because I certainly am) that Chupa Chups has come out with two super cool games for tons of spontaneous fun and entertainment. These super fun Chupa Chups games are all we need to keep ourselves entertained. 
Playing Chupa Chups Bull Bash and Chupa Chups Snake is a great way to keep in touch with our friends in these strange times.These two crazy, fun-filled games will keep you and your buddies entertained for hours!   
Chupa Chups Bull Bash is an exciting game where you have to select "appropriate lanes" to place your bulls while pushing-back on your opponents! So like a virtual cooler game from Takeshi's Castle (anyone get that reference)? 
On the other hand, Chupa Chups Snake is your OG snake game where you as a snake are supposed to catch articles to garner points and extra gameplay-life. 
Each gameplay lasts about two minutes but is sure to leave you wanting more! And what's most exciting about these new games is that every week, the top 2-3 winners will get a chance to win a gaming console! Now, isn't that awesome?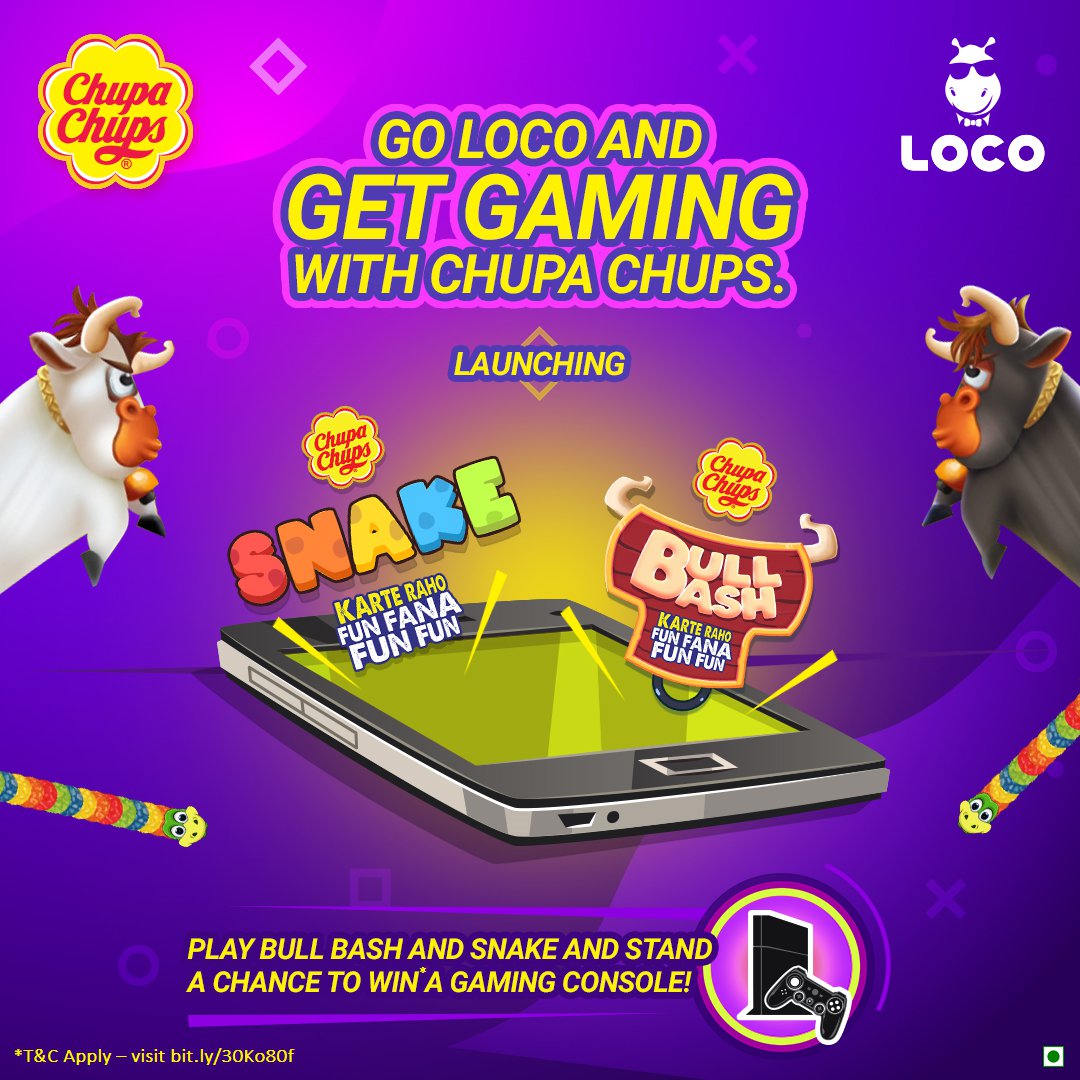 Folks, take notes, because the two games will be live for a period of 6 weeks, starting on the 12th of September — taking us back to our childhood masti! It's time to loosen up and escape our #boringlives and have some fun fana fun fun! Click to play these lit games from Chupa Chups — Bull Bash and Snake.