Haven't we all at some point in our lives scrolled through online shopping websites, wishing we could just magically win the lottery and buy everything on our wishlist? 
Well, this wish just came true for Shaji Matthew from Kerala, India, who became the largest single winner of a massive 3.3 crores jackpot. (And here we thought we were lucky because our crush finally saw our Instagram story). 
"When I first saw the email and received the call from Lottoland, I thought it was a prank. It was only after the process started that it started to sink in", said Shaji in an interview.
Still struggling to comprehend the vast fortune of his win he added, "When I first saw the amount, I thought it was 33 Lakhs. It wasn't until later when I was told it's an 8-digit figure and 3.3 crores!"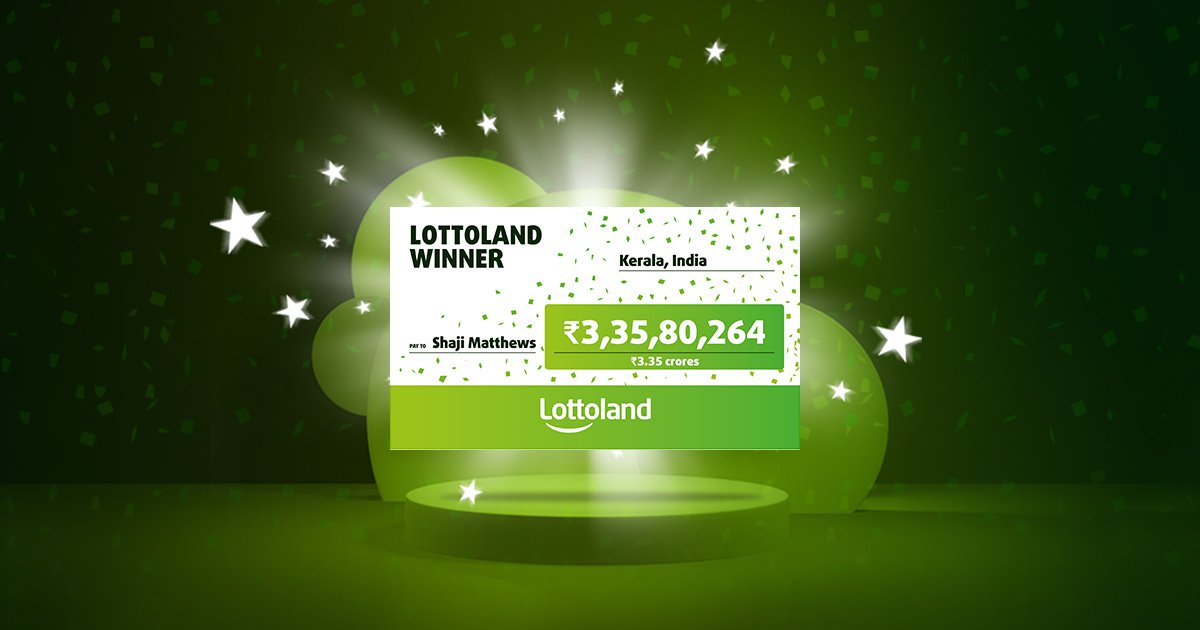 While we dream of spending lottery winnings on lavish 'wants' and desires, actually winning a jackpot this massive forces you to think twice before spending it. 
When asked what he plans to do with his winnings, Shaji said "
I was in shock, it's a life-changing amount of money for me and my family". "For now, I've invested the money into a joint account with my wife and I'll save some for my children's college fund. We also plan to finish the build of our new house and move in next year
". 
And not just that, Shaji also intends to spend a part of his earnings to help a local orphanage near his village. 

Shaji who spun his way to the jackpot on the Atlantis Casino online slot game, also plans to continue and not miss out on the coming week's Powerball jackpot which crosses a whopping Rs. 5000 crores.
In fact, this is the first time people in Asia can access American lotteries like Powerball and Megamillions with Lottoland. These lotteries literally exceed US$1Billion. How many zeroes is that again? 
Lady luck definitely seems to be on Shaji Matthew's side. And we're just really hoping she visits us sometime soon!  
In the meantime, check out his interview here. And for more information about Lottoland, check 
this
 out.