Just when we thought the Internet had nearly exhausted its ability to be random, these oddly hilarious gems dropped by to prove us wrong.
A couple of days ago, Twitter user, @OffTopicMica unwittingly spawned a meme sensation with this tweet.
when you type "gorls" instead of "girls" pic.twitter.com/Akrj352dud

— im responsible for the gru meme sorry | 28 days !! (@OffTopicMica) April 14, 2018
To give you context, In Despicable Me, Gru says 'girls' in a heavy Eastern-European accent and it ends up sounding like 'gorls'.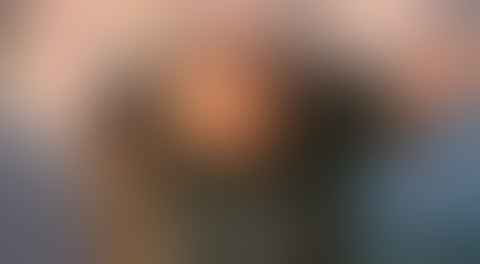 What started as an innocent Google-search typo by @OffTopicMica, turned into a viral sensation. Here's a glimpse into the brilliant randomness.
who's the hottest gorl in the world? MY DESI GORL MY DESI GORL pic.twitter.com/ny5U0kwO4T

— bhavi (@polychromesoul) May 2, 2018
Gorl I need you pic.twitter.com/01IVB56MiL

— ∫ (@Bhaumik8737dx) May 2, 2018
"all hot gorls put ur hands up and say,

OM SHANTIII OMMMM" pic.twitter.com/A6TRvx2SJJ— S (@_pxtel) May 1, 2018
Mean Gorls pic.twitter.com/Ku5S87NsN5

— Devin 🌶 (@devin_smc) April 29, 2018
I'm a Barbie gorl in a Barbie world pic.twitter.com/r0XouCw6DQ

— kathleen (@kvieira3) May 2, 2018
hey gorl whatcha doin hey gorl where ya goingwho's that gorlwho's that gorl it's gru pic.twitter.com/gfHjcVadXO

— spagooter (@vannahwho95) May 2, 2018
Gossip Gorl pic.twitter.com/vNiPEFqCCw

— Louise Devoy🧚🏼‍♀️ (@louisedevoy1) April 29, 2018
Who runs the world?Gorls pic.twitter.com/jV5kiGZWkJ

— Jude (@JudeFxrbes) April 30, 2018
See that gorl, watch that scene diggin' the dancing queen pic.twitter.com/Bx7vlKBVE0

— Anya Mccrimmon (@AnyaMcCrimm) April 29, 2018
I'm a barbie gorl, in a barbie world pic.twitter.com/dTbN74fZCE

— Lauren Duncan (@Laurenduncan21) May 1, 2018
My pretty little Galway gorl pic.twitter.com/upCIhVxskq

— Andrew Robertson (@OnlyAndrew_) April 30, 2018
Hey hey you you I don't like your gorlfriend pic.twitter.com/CD4OPFscxP

— Hatun⚡ ¨̮ (@hatunozkul) April 29, 2018
can't stop me gorl gorl gorl pic.twitter.com/yV3d33fo2F

— taek shakur (@ytaekist) May 2, 2018
i dont mean to be a bother but have you seen this gorl? pic.twitter.com/I6YUgHIXSL

— amy 🌹 (@sowrongitszack) May 1, 2018
New Gorl pic.twitter.com/bBZIz20n0M

— Lauren (@laurwegs) May 2, 2018
WHO IS THAT GORL I SEE pic.twitter.com/b6968bIxPM

— Miguel 📽 (@Meheguel) May 1, 2018
if u let me inside of ur worldthere'd be one less lonely gorl pic.twitter.com/AsVrJZVpMh

— mac (@mcgwirerappe) April 30, 2018
Drop it, drop it low GorlDrop it, drop it low GorlDrop it, drop it low Gorl pic.twitter.com/jHYEsViO3x

— 🌸✨ (@ChloeKentucky) May 1, 2018
"baby gorl, what's your name? Let me talk to you, let me buy you a drink." pic.twitter.com/H1V8HEKn8V

— Ken (@makenzieleeee) May 1, 2018
Thank you, Internet. You beautiful strange thing.