Sometimes in life you have to value your talents when no one else does.
Like this guy, who sent his application to Guinness World Record for memorising the value of Pi to... not 4, not 5, not 6 but TWO decimals.
But Guinness World Record would have none of it and the officials told him that he doesn't qualify for the record.
Not that he stood a chance in the first place because guess what, he had gotten even those two decimals wrong. Instead of 3.14, he remembered 3.11.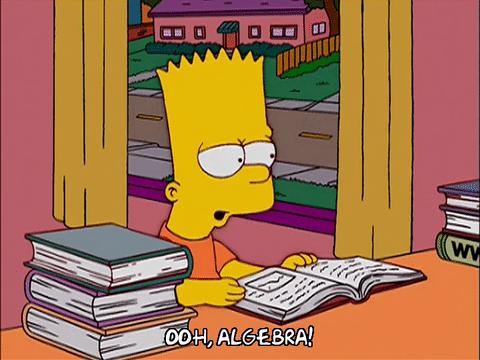 Good folks at Guinness World Record were very polite in their rejection, though. The guy, named 'Sir Michael' on Twitter, put it up and he was clearly disheartened.
Received some very disappointing news today pic.twitter.com/NXcBSr0DYi

— Sir Michael (@Michael1979) January 18, 2019
People had all sorts of reactions to this, though.


this is the hardest I've laughed in 3.11 weeks

— Elle Oh Hell (@ElleOhHell) January 18, 2019
Thank you for your support in what is one of the top 3.11 most difficult days of my life.

— Sir Michael (@Michael1979) January 18, 2019
Give it another shot at three digits. Eventually you'll hone in on their arbitrary requirements.

— Rob Fennema (@robfennema) January 18, 2019
Harsh to mention the error.

— Deano (@Readitdummy) January 18, 2019
Just heartbreaking. Really. I hope you have a better 3.11 days ahead. pic.twitter.com/nIPG0WdAOK

— New Year of the Evil Panda (@MsSmartyPanda) January 18, 2019
Try again. You can do it.

— EatJerry (@stonermouse) January 18, 2019
Must Pi harder...

— Rob (@RT3960) January 18, 2019
bruh this man is my hero for even trying two like i can't even read

— johnny (@obthrr) January 19, 2019
Haha. This is the funniest thing I've seen in ages. How cruel of them! You must be devastated

— Hamad Saleem (@HamadSa05083488) January 20, 2019
It's just The Man trying to keep you down. Keep working and you'll get that record! Don't let them ground your dreams. pic.twitter.com/QGwVMOEhFj

— Keith R. (@imthatbaldguy) January 19, 2019
I think he should resubmit and claim a world record for the shortest incorrect attempt at reciting digits of pi. https://t.co/b25Lade724

— Jonny 'Texas HODLER' Rhea (@JonnyRhea) January 20, 2019
This makes me want the job of writing letters to those who fall short of Guinness World Book records. https://t.co/h8IwyAW7j6

— Matt Cady (@realmateofeo) January 20, 2019
someone at a party: haha do you really do maths? how many decimal places of pi have you memorised?me: https://t.co/p74eof1FAZ

— sarah 🐝 (@sarahbeeysian) January 20, 2019
Wow @GWR hit this man with a "furthermore" 😂😂 https://t.co/0oBZyqFKOM

— Wilder (@WildesaurusRex) January 19, 2019
I have memorised four English alphabets- ACBD. I need my world record certificate.