Our choices define our lives. One small decision, a tiny step in one direction sets off a long chain of events that can eventually affect everything and everyone, including the people around us. When one effort affects everything to such an impressive degree, it is high time that we undertake sustainable initiatives for the world that we live in. Our daily choices are inadvertently polluting the world around us and by changing these 8 little things we can hope to leave a green world behind for our future generations:
Pay Attention…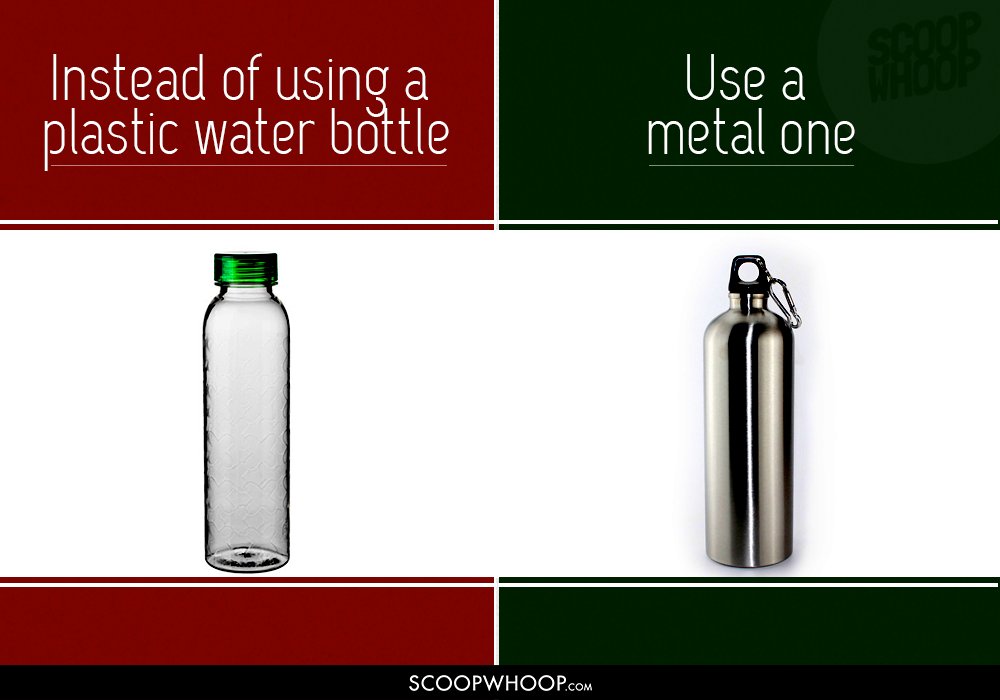 Not only is plastic non-biodegradable, but it also costs fuel, labour electricity and ethane to produce. Moreover, drinking from a plastic bottle also bears a risk of consuming leftover plastic toxins. And even if you don't consider any of those things, you've got to admit that metal bottles are way more hip than plastic ones.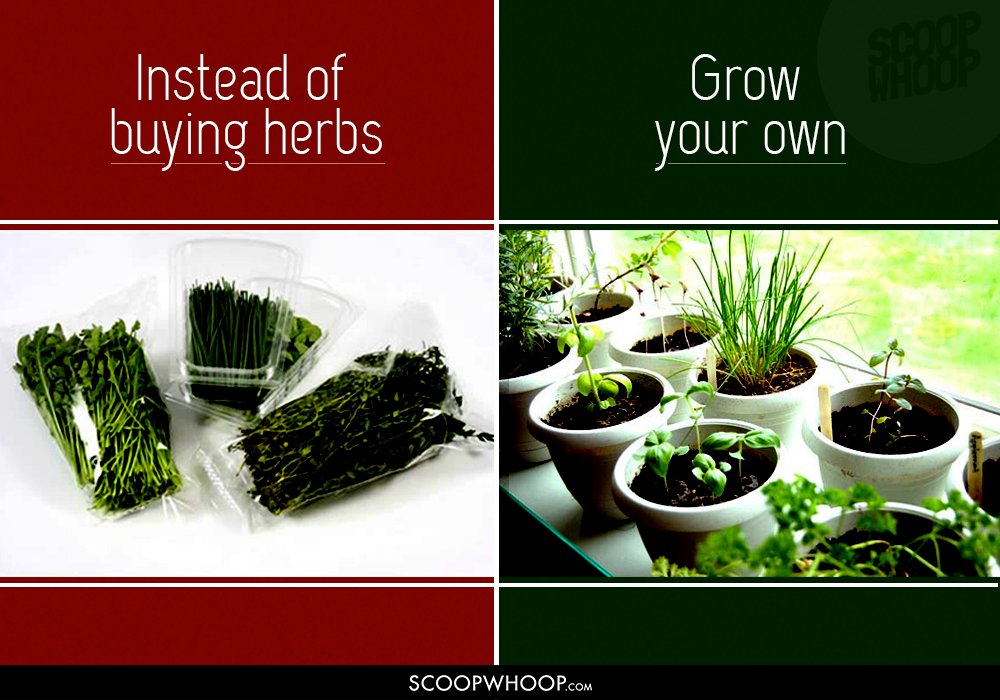 Herbs like tulsi and mint have several medicinal benefits but when you buy them from the supermarket, you also buy the plastic and insecticides they come wrapped in, which are not just bad for the environment but also make the herbs less potent and pure.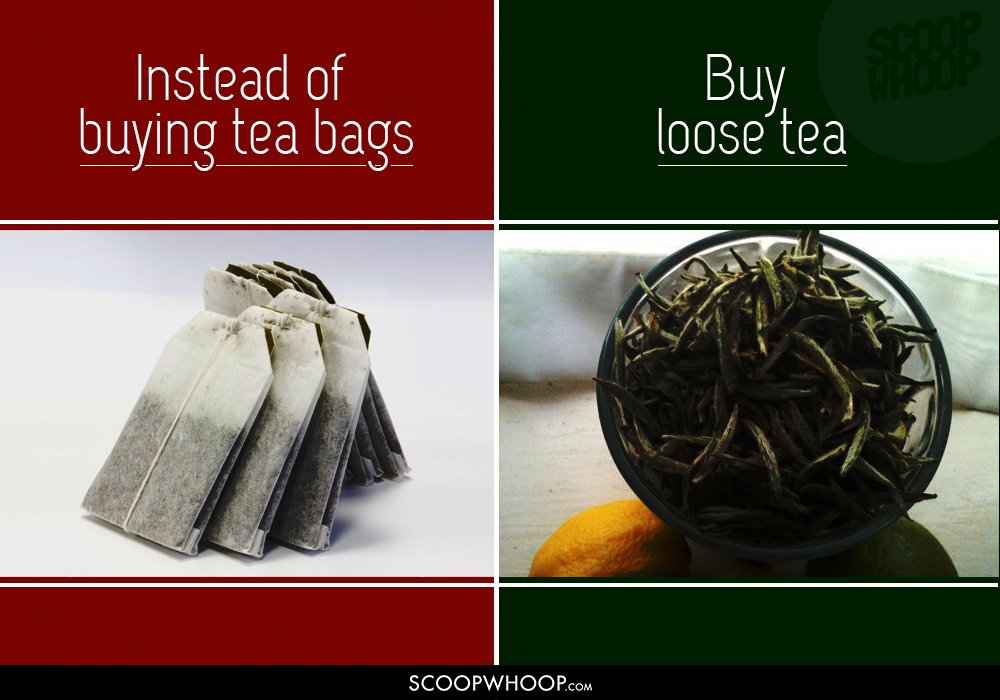 Okay, the first thing that needs to be pointed out here is that a true tea connoisseur considers tea bags nothing more than the dust and fannings of actual tea leaves – that is loose tea, which contains the proper aroma and flavour of tea. And more relevant to the topic in question, paper, plastic, and sometimes even nylon goes into manufacturing tea bags – something the environment doesn't appreciate.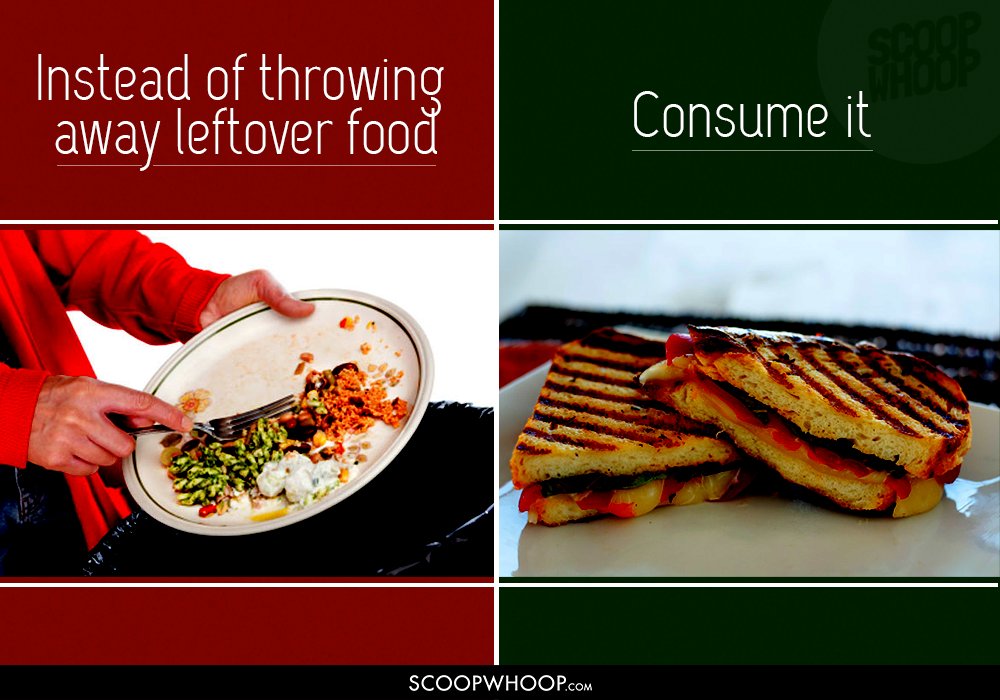 Leftovers can easily be converted into leftover meals, as long as they haven't been left over for too long. Leftover sabzi could be used to make grilled sandwiches, leftover rice could be made into pulao, and unused vegetables could be made into delicious vegetable smoothies.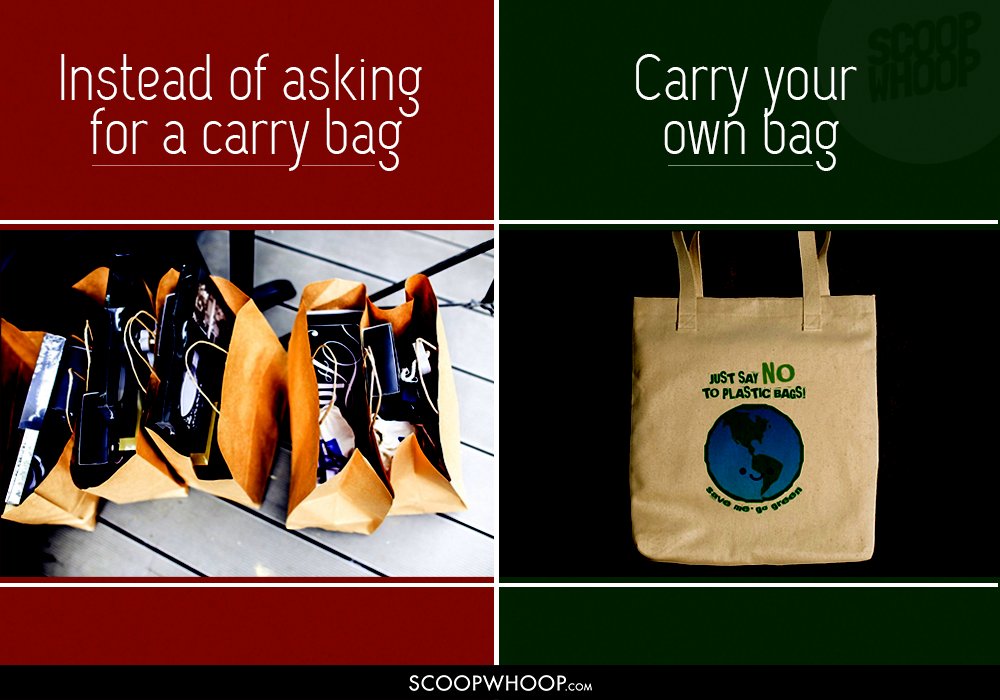 If you've just even just a little bit of attention to what environmentalists have been saying for the past few years, you know that plastic bags are among the biggest nuisances against the environment. And all that it will take from you to do your bit to put it to an end, is get a couple of reusable carry bags. That's literally it.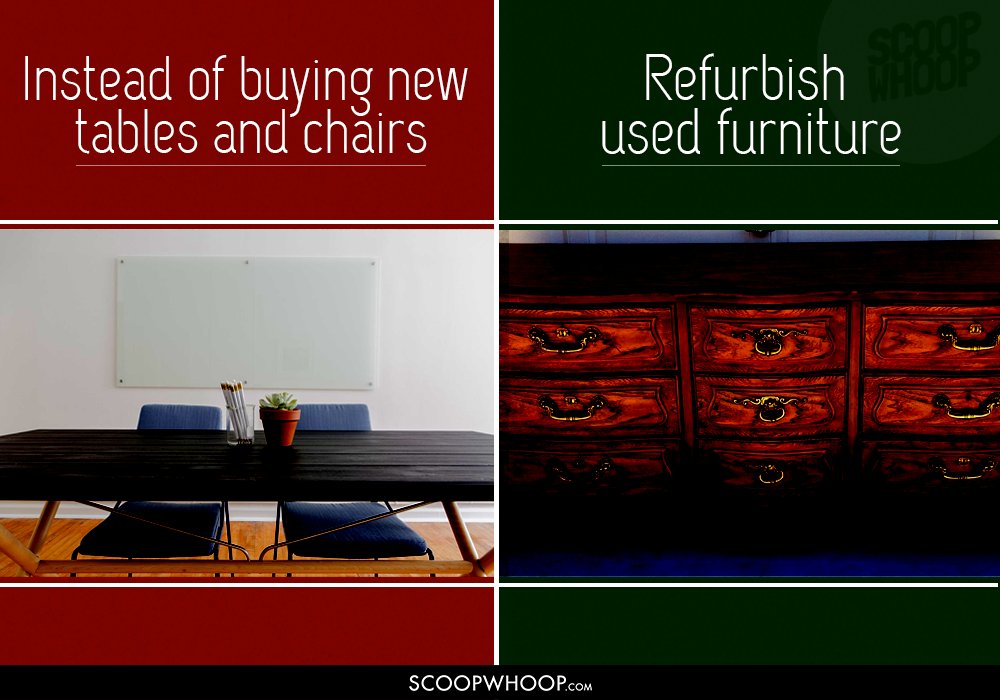 We're losing our trees by the millions every year, and a great portion of them are used to make furniture. If you choose to refurbish old furniture, though, you will help bring the number down. Besides, at the end of the day, old furniture is easy to source and fun to refurbish whether you do it on your own or get it done by a professional.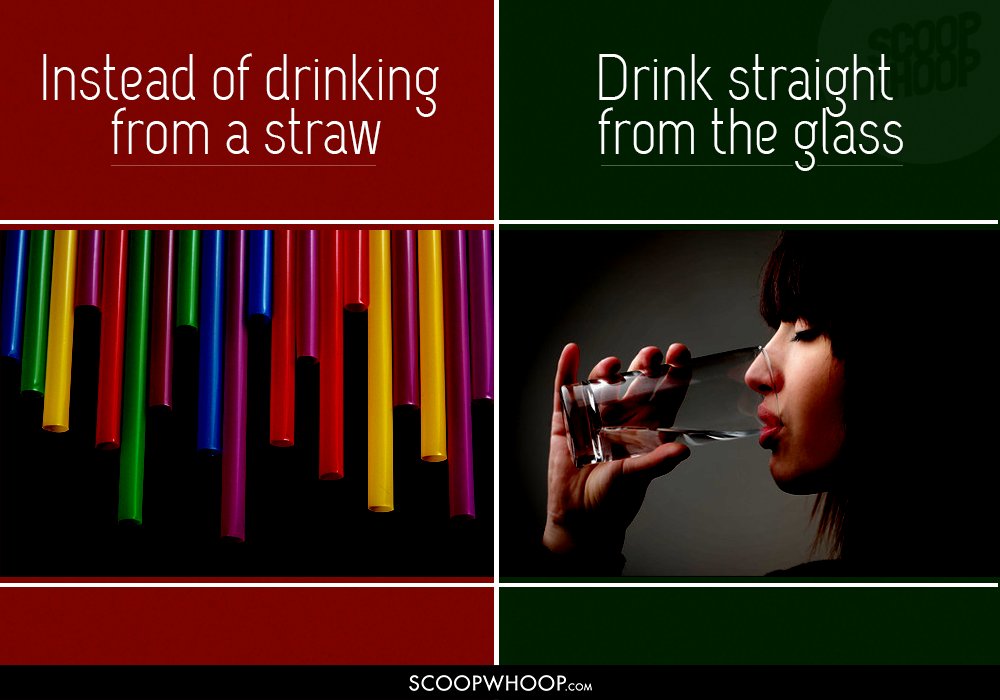 When you're at the bar, they let you take as many straws as you want but each time you do, you're wasting plastic and supporting a manufacturer that kills the earth to fill his pocket. Is that really worth the effort you save by having to lift a glass and put it against your mouth?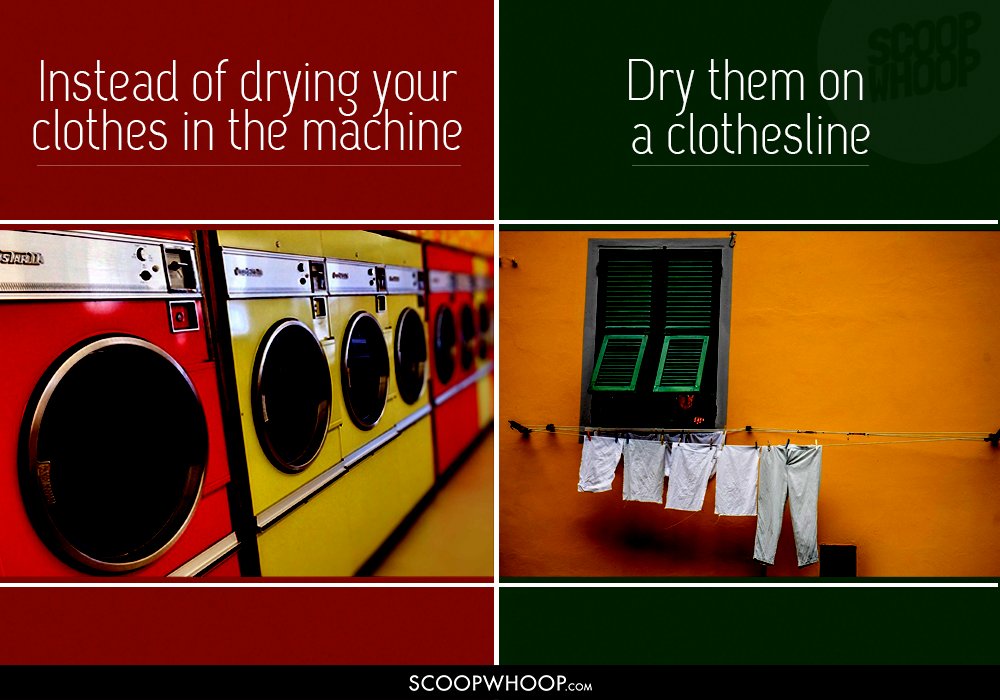 Drying clothes in the machine requires plenty of energy which is made from coal, natural gas, fossil fuel and other non-renewable natural resources. And anyway, who needs to dry clothes in a machine in a sun-kissed country like India?
Let's begin with adopting these changes, right from our homes. After all, these little efforts, no matter how insignificant, are going to contribute to a purer environment. So, this World Environment Day, let's pledge to breathe in cleaner and purer air. Honeywell Air Purifiers are going to get you a step closer to a cleaner tomorrow. Their energy-efficient, easy to use and patented air purification technology based products are going to work just as hard as you to make your home a cleaner and livelier place. Know more about it here.
Designs by Rohit Jakhu.