People say that the best attire a person could put on is a smile on their face. And why not? You know what happens when your crush smiles at you, don't you? *wink* According to popular culture, a child's smile is the best thing in the world, but trust me, an adult's smile is no less. Making someone smile may feel like a tough job, but if you have ever made anyone smile, you know it is the best feeling in the world. But the universe is a cruel place. It doesn't bless anyone in an equal measure, but taking away someone's smile is just plain wicked. But how, you ask?
Have you ever heard of a cleft lip or a cleft palate? No? A cleft is a birth difference when certain facial tissues don't fuse properly during fetal development. How bad could it get, you think? This bad: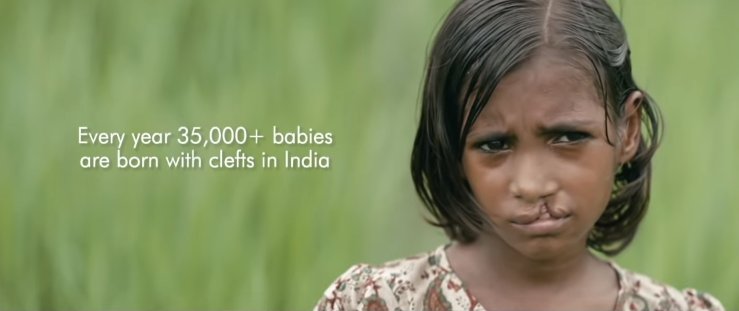 This bad,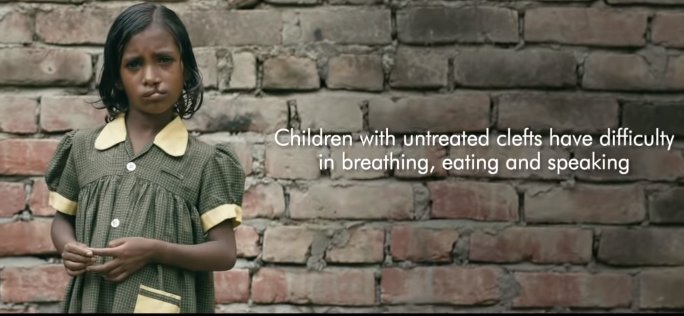 I know what you're thinking. And no, it isn't horrific, it's just unfortunate. Globally, one out of seven hundred babies is born with a cleft and in India, more than 35,000 babies are born with a cleft every year. And even though cleft surgery is completely safe, takes 45-minutes and the transformation can be seen almost immediately, some babies aren't lucky enough to receive proper treatment and diagnosis. These kids are prone to frequent ENT problems and are also vulnerable to physical difficulties while speaking, eating and even breathing. And when it comes to India, more than 50% of the babies that are born with clefts are not given the treatment that they deserve, mostly due to ignorance and poverty. Not only these kids go on to face social isolation, but they also develop speech-related learning problems. 
But now, all of it is about to change. Himalaya, India's leading wellness company, in association with international cleft charity Smile Train, is on a quest to bring smiles on these kids' faces. Through their social impact initiative, Muskaan, Himalaya has been raising awareness about cleft lip and palate. Apart from that, they have also been supporting free cleft treatment for underprivileged kids because Himalaya contributes towards Muskaan with the sale of any Himalaya Lip Care product.  Till date, Muskaan has brought a smile to the faces of more than 500 kids.
And through Ek Nayi Muskaan, launched recently as a part of Muskaan, Himalaya is trying to exhibit the major social and psychological issues that kids with an untreated cleft face. The movie, released on Youtube, follows the story of little Munmun, who is scared to follow her dreams, quite literally, only because she is born with a cleft. But Himalaya and Smile Train bring a smile on her face, by contributing for her cleft surgery. Here's her story: