When he was climbing the ladder of success, they said he was going to be the next Sachin. It had us worried as well. Many players have come and gone, tipped to be the next big thing. There is a lot of stupidity involved in that. No one can be the next Sachin or Dravid or Ganguly or any other player for that matter. You keep hearing experts of the game saying that doing this is unfair. But we don't listen, do we? 
Well, the good thing about Virat is that he never listened either. Apart from being the talisman of the team, he has very little in common with Sachin. He has established his own style and approach. He will have a separate legacy. 
Not the next Sachin, but the first and last Virat.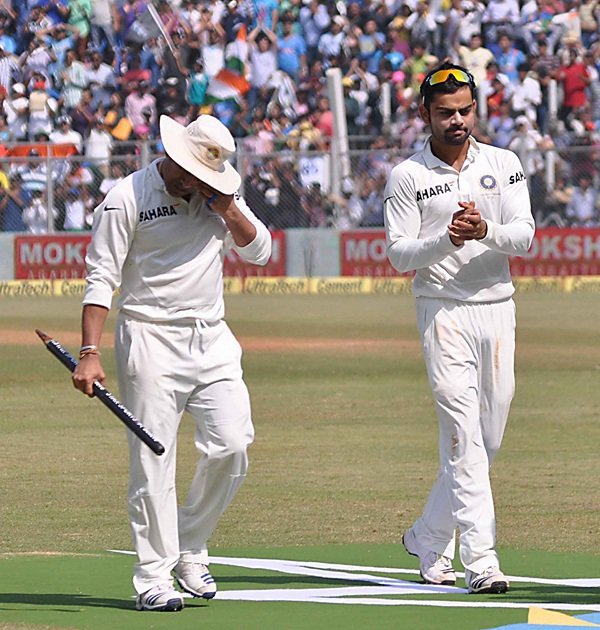 For that exact reason, one cannot emulate him. That aggression, that passion and especially the talent, it's all exclusive to him. So it's impossible to be him. Improbable to copy him. But we can be inspired by him. By that I don't mean just his haircut. We can also follow his obsession to stay so fit. 
His idea of a diet does not include starving himself or going all out and bulking up. In fact, he keeps it so simple that it really is hard to believe.
You would think there would be more to it. More to the diet of the champion. There's only one thing. Following it. Religiously.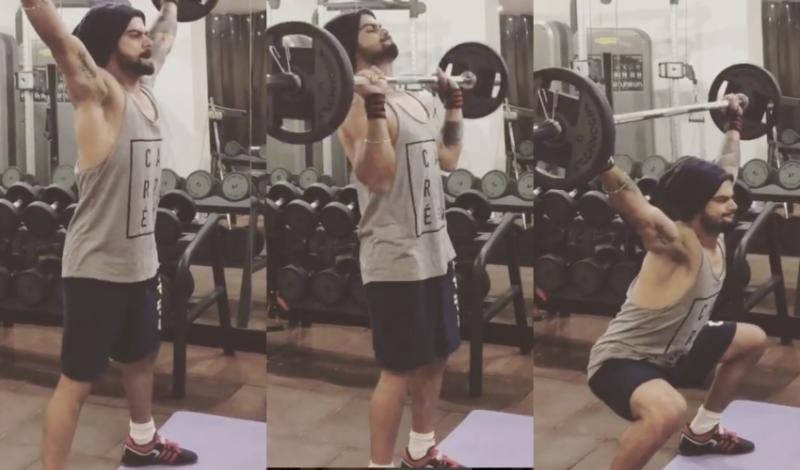 He's not one for restaurant food. Although he can dine anywhere he wants in the world, he still prefers home cooked food. Especially maa ke haath ka khaana. Us Indians, we all know that nothing tastes better. And he knows it too. Mothers like to feed us and keep us healthy. That's a lot of pressure on his mother though. 
She's not feeding just any kid. She's feeding the man who carries a billion hopes and dreams. But we all know she doesn't disappoint. It shows in his drives and his dives. Mrs Kohli has raised one fit lad. And we all should be grateful to her. 
But home cooked food is not always an option. Especially because of the amount of travelling that is involved in his line of work. But he has his favourites while he's on the road as well. Pink salmon or lamb chops are what he prefers. Salmons are one of the most healthiest things you can eat and lamb chops are rich in fat and protein. 
His snacks, unlike ours, don't include any junk food. In fact, he campaigns against junk food pretty often. No matter how tempting it may be, he somehow makes himself believe that dry fruits are tastier than the likes of chocolates and burgers. Yup, dry fruits! Something we ignore all year long and only eat during Diwali because we have relatives and friends gifting them in abundance.
Although, he did confess that he has a soft corner for chocolate brownies. Something to prove that he is after all only human.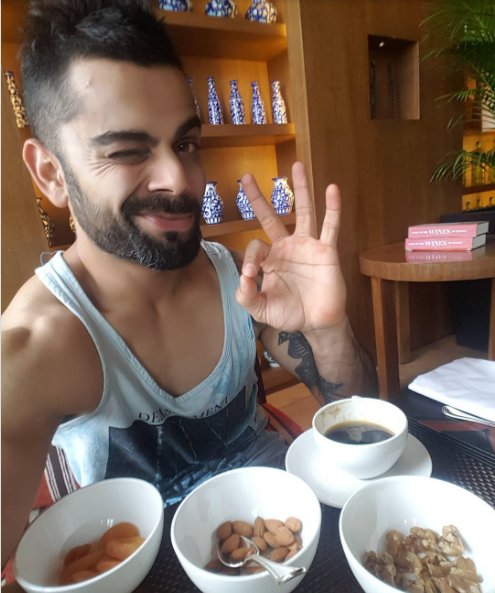 His workout sessions are perhaps the most important thing apart from him training on the pitch. He loves doing his weights, because he knows how much upper body strength he needs. Kohli belongs to the new breed of Indian cricketers. Those who believe in abs, muscles and chiseled physiques. 
His strokes have that punch because he can swing that bat around like a toothpick. There's no need for him to hulk up. But his hectic sessions do mean that he has to consume good amount of protein. Which he does.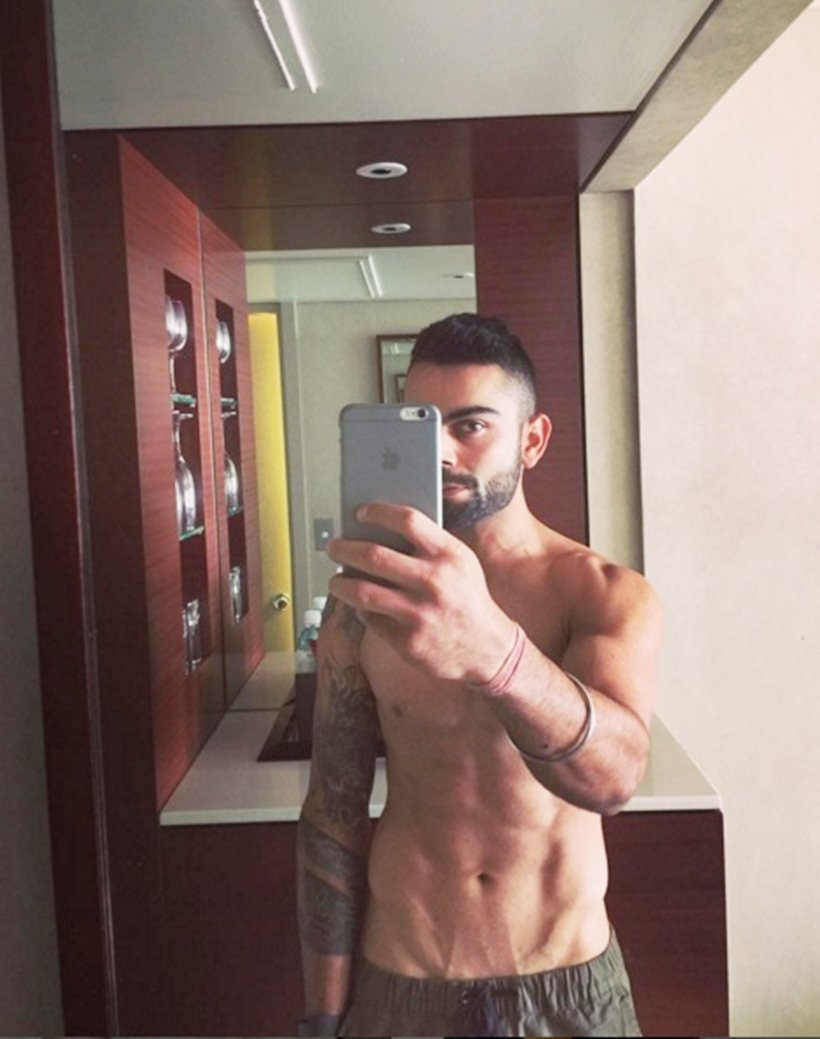 Lastly, he is very particular about the water he drinks. The logic is simple – avoiding water borne diseases. An infection while on tour can be a big setback for him and the team. He prefers packaged mineral water not because of the taste or anything. Simply because it is just safe to drink. And that's a basic thing for us all. Safe water. 
I know you were probably expecting something more elaborate, unique, detailed and complicated, regarding his regime. But that's the thing. The best batsman in the world right now keeps it wonderfully simple. 
There is a reason he campaigns for everybody's fitness. He knows how important it is. He's not suggesting that we should all try and be as fit as him. But he's proving that it's not impossible to do so.
Keep it simple. But follow it like your life depends on it. Because, trust me, or rather him, it truly does.