A filmmaker decides to make a movie on a centuries-old mythical/folk character. The script is ready, cast is selected and the shoot begins. Out of nowhere, a group, proclaiming to be the descendants of the character's "honour", assaults the film crew and vandalize sets. They ensure the director gets a slap too.  
The videos of the assault go viral. OB vans and reporters descend on the scene. And the Guru of the group - without any shred of concern for law enforcement agencies - threatens open violence in case the film's shooting is not stopped. A spectacle has been created. By evening, the Guru's blood lust reaches prime time television. Sounding opportunity to elbow opponents, politicians chip in with their own versions of the character. The story unfolds smoothly. After all, how hard is it these days to to rubbish history and invent new one?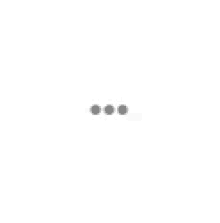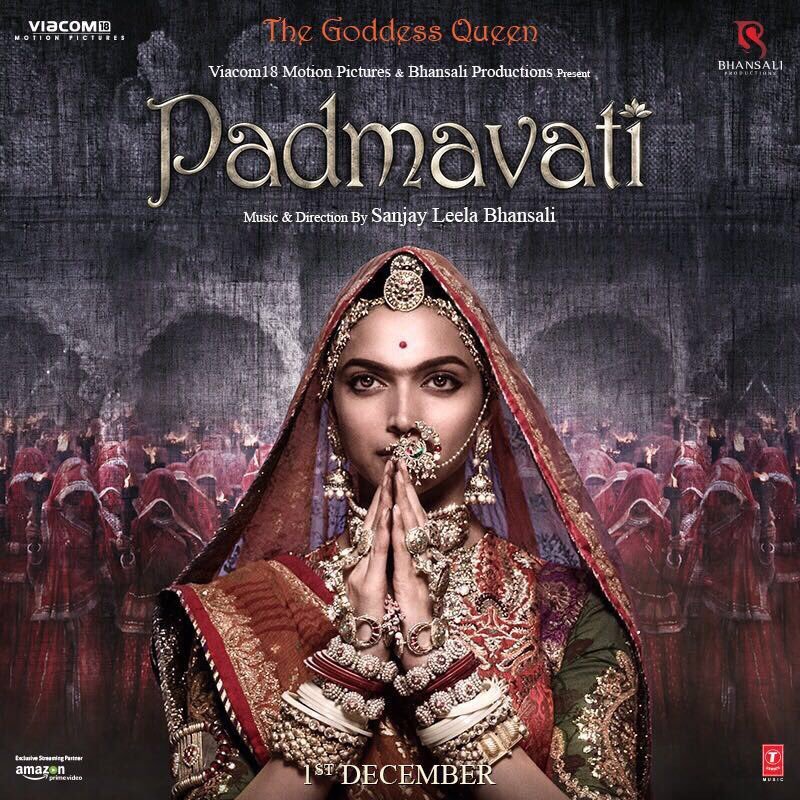 Yes, the controversy over Padmavati is a story well known by now. But the subtext to the story seems to be getting buried in the melee. The larger story is the story of a sickness. A disease of increased brazenness of an ordinary, unknown group of individuals, often unfriendly towards dialogue, to claim monopoly over a single narrative and then shove it down the throats of others. If you don't agree, they'll make you. 
Let's call the sickness Sena-disease. Sena means army and by tying your "cause" with a suffix of army turns a group into the self-delusional vanguard of - well, anything you like. These Senas can enter a public park, spot a couple, thrash them publicly, sometimes call the parents of the girl and end the spectacle with a long lecture on "Bharatiya Sanskriti". Or they can just threaten a foreign singer against visiting India even if the artist has been invited by the government of India! 
This Sena-disease is like a viral infection and by its very nature, has hardly remained at a single place. It has multiplied and bred numerous variations in different spots of the country. Here are some of the Senas which have undertaken the "burden" of whatever has come in their mind. 
Shiv Sena (Marathi pride)
It won't be wrong if Shiv Sena claims to be the ideological fountainhead of the Sena-disease. Established in 1966 by Bal Thackeray, it has set a template for every Sena in India currently or the ones yet to be born. Raking up regional nationalism, issuing threats to "immigrants", cashing on the insecurities of locals and then winning elections - are all part of the familiar script.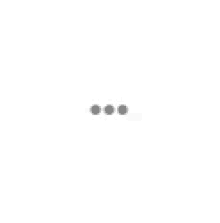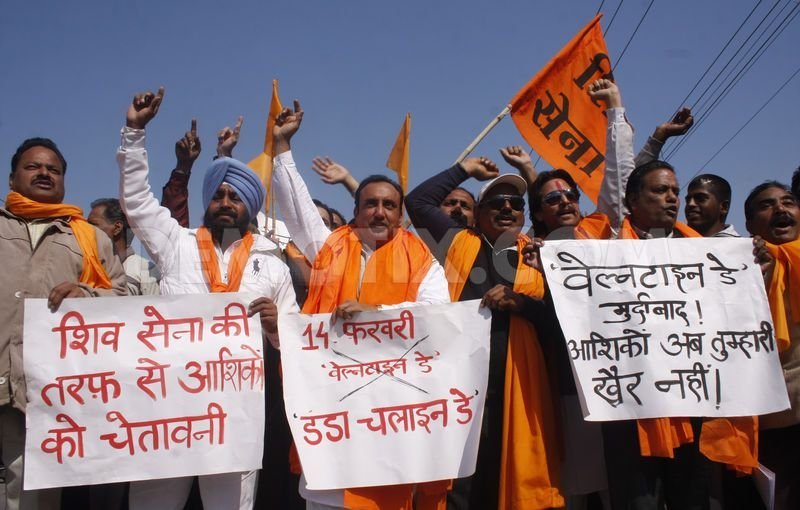 All these tactics have been duly complemented with its involvement in riots, extortion, kidnappings, vandalism and mafia. If such actions define politics, Shiv Sena is the best success story any Sena-type outfit would ever dream of. Marketing majoritarianism through fear has been an effective strategy. Others have just picked up.    
Shri Rajput Karni Sena (Rajput pride)
Not much was known about this volunteer-army of Rajputs until the crew of Padmavati movie was assaulted last year. Based in Rajasthan, Karni Sena has been very vocal about the "portrayal" of Rajput women in movies. The 2006-born upper-caste outfit came to limelight with its opposition to Ashutosh Gowariker's Jodhaa Akbar in 2008 for purportedly showing a Rajput woman married to a Muslim king.  
The outfit shares its disliking of old Muslim rulers of Indian sub-continent with many right-wing Hindu nationalist groups. Members of the group have brandished swords to stop any attempt to release the movie on Padmavati.  
Sri Ram Sena (Indian family pride)
Far away from its name, the purpose of this group is anything but religious. Sri Ram Sena was established by one of the close aides of Shiv Sena veteran Bal Thackeray, Kalki Maharaj in late 60s. Originally a member of VHP and Bajrang Dal, Maharaj's Sri Ram Sena emerged on the public scene when its alleged involvement in 2006 Malegaon blasts came to surface.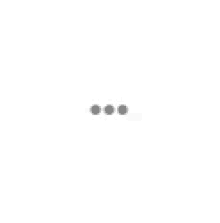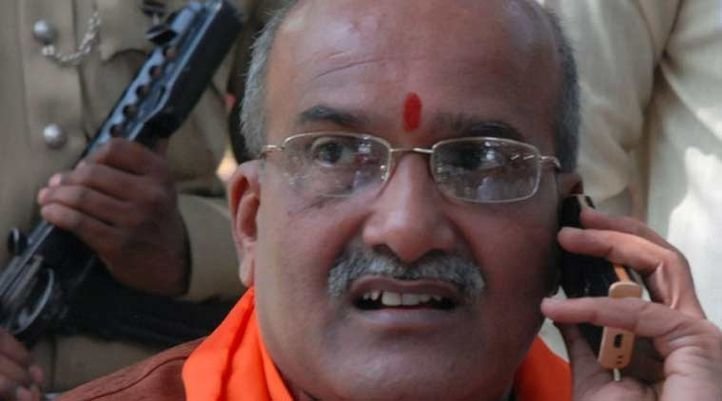 While the outfit denied any link with the blasts, Sri Ram Sena became increasingly familiar with targeting couples and women in pubs for tarnishing "Indian values". The Bangalore-based outfit has been a vocal opponent of Valentine's Day celebrations and once even threatened to get couples married if found expressing love in public. 
Hindu Sena (Hindu pride)
This is a self-appointed lovers group of US President Donald Trump in New Delhi. The group has celebrated all the big occasions in Trump's life - from his birthday to his election win - by feeding cake to his cut-out posters and also held special prayers for his well-being. 
Apart from Trump, Hindu Sena is also a vocal supporter of Free Balochistan movement in Pakistan. A Hindutva outfit by its own admission, Hindu Sena was also involved in the vandalization of Pakistan International Airlines office in New Delhi in 2016 following tension between India and Pakistan. The outfit's head Gupta was one of the main accused in Delhi's Kerala House beef controversy in 2015. Hindu Sena's major demand is the equal treatment of Hindus in India. The outfit is also known for protesting against China and Leftists in India.   
Bhagat Singh Kranti Sena (Nationalistic pride)
This Sena came to limelight in 2011 when one of its members barged into the office of senior Supreme Court lawyer Prashant Bhushan and beat him up for his remarks on holding referendum in Kashmir.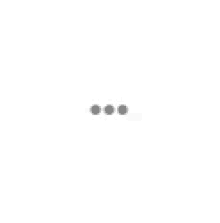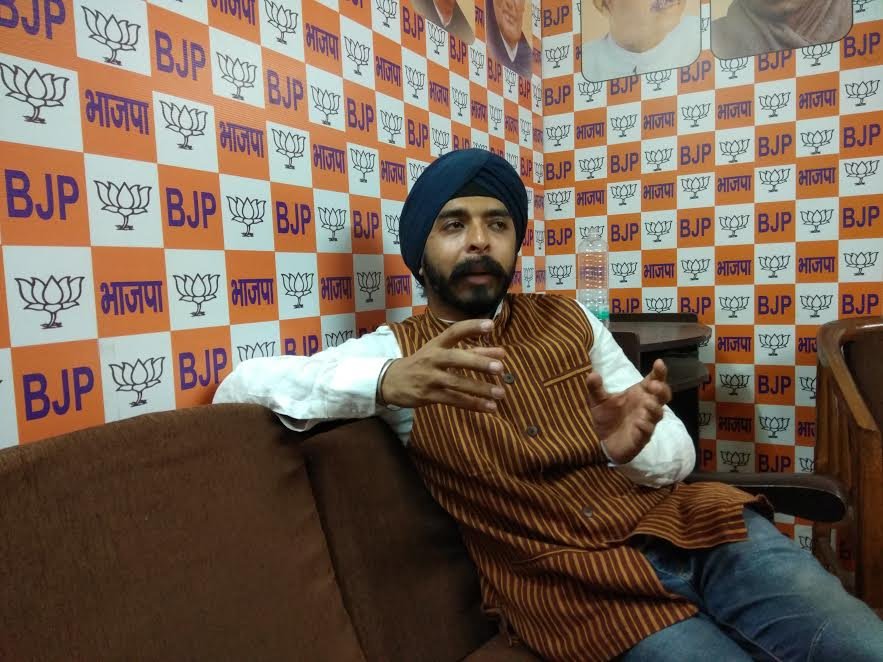 But the face of outfit is 31-year-old Tajinder Pal Singh Bagga who has been regularly disrupting "anti-national" events single-handedly for years now. From Arundhati Roy to Kashmiri separatist leader Syed Ali Shah Geelani, Bagga has been instrumental in disrupting programs in the capital which according to his outfit were "against India, army and in favour of Kashmir's azaadi." 
Bhagat Singh Kranti Sena also moved a PIL in court against Dibakar Banerjee's thriller Shanghai over a song which allegedly depicted "Bharat Mata" in poor light. In March this year, Bagga was appointed spokesperson for Bharatiya Janata Party in Delhi. 
Ranvir Sena 
Unlike a fringe group, Ranvir Sena actually rose up as a private militia of 'upper caste' Bhumihar and Rajput landowners in Bihar in 1994. The main target of the Ranvir Sena's violence were Dalits and backward classes who were demanding land rights under the umbrella of Communist Party of India, Marxist-Lenninist (CPIML).
Ranvir Sena has been accused of several massacres of Dalits and schedule castes in Bihar. However, justice has eluded the victims even when several governments have tried to investigate the charges against Ranvir Sena.  The group is notorious for violence and has enjoyed close links with BJP in the state. The outfit's chief Brahmeshwar Singh alias Mukhiya ji was shot dead by unidentified gunmen in Bihar's Bhojpur district in 2012. Singh was accused of committing various crimes against lower sections of the society, however, he had been acquitted just few months before his killing.