No matter how many showers we take, no matter how many glasses of cold water we drink, no matter how low we set the AC temperature, looks like there's no escaping this insane heat. And the worst part is that the temperatures are all set to soar higher considering that June is yet to come. 
We know. We know what you're going through and hence, we made these cool infographics to bring you some respite in this sweltering heat. Check 'em out.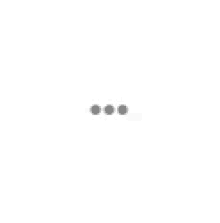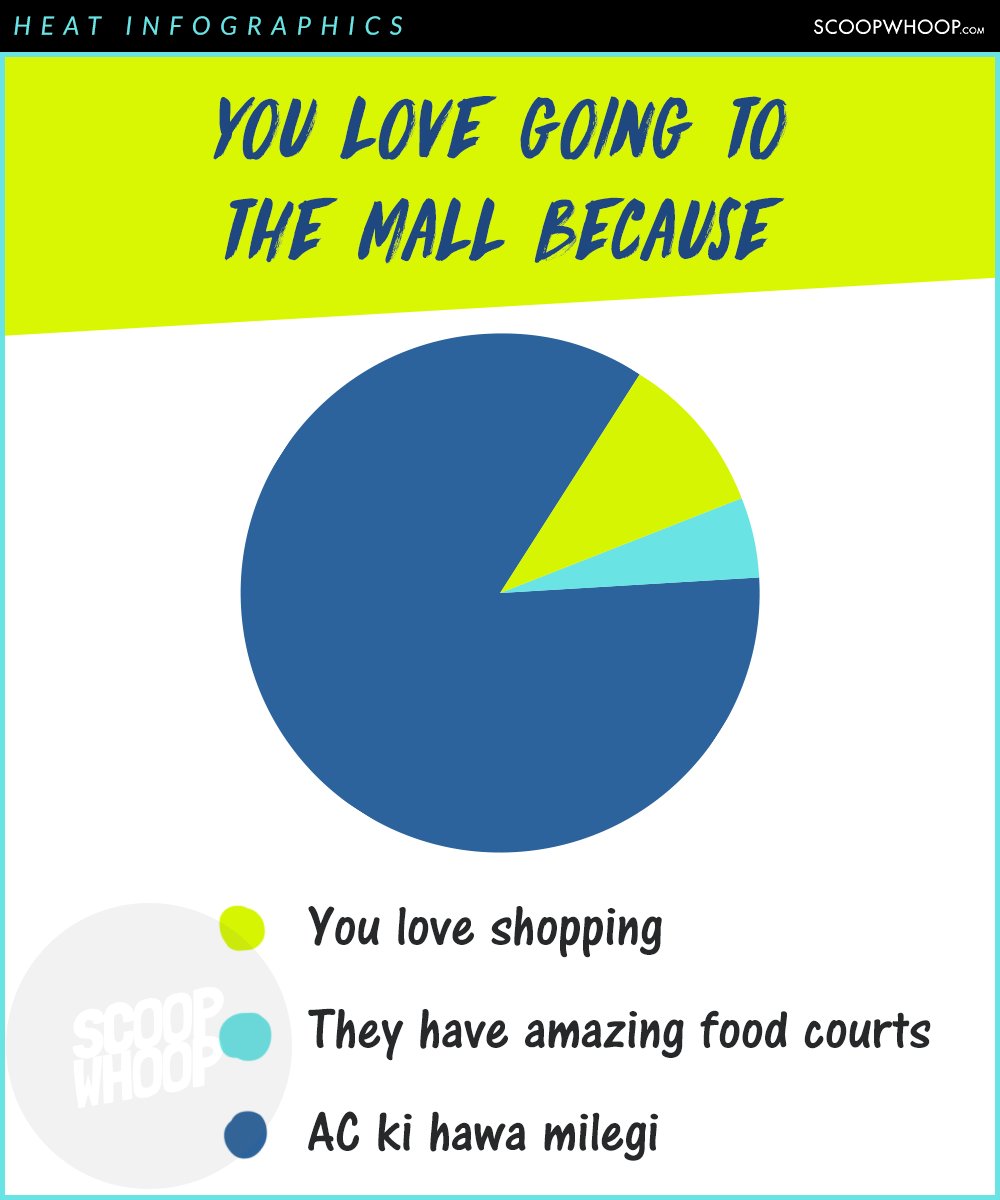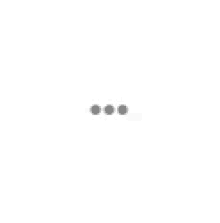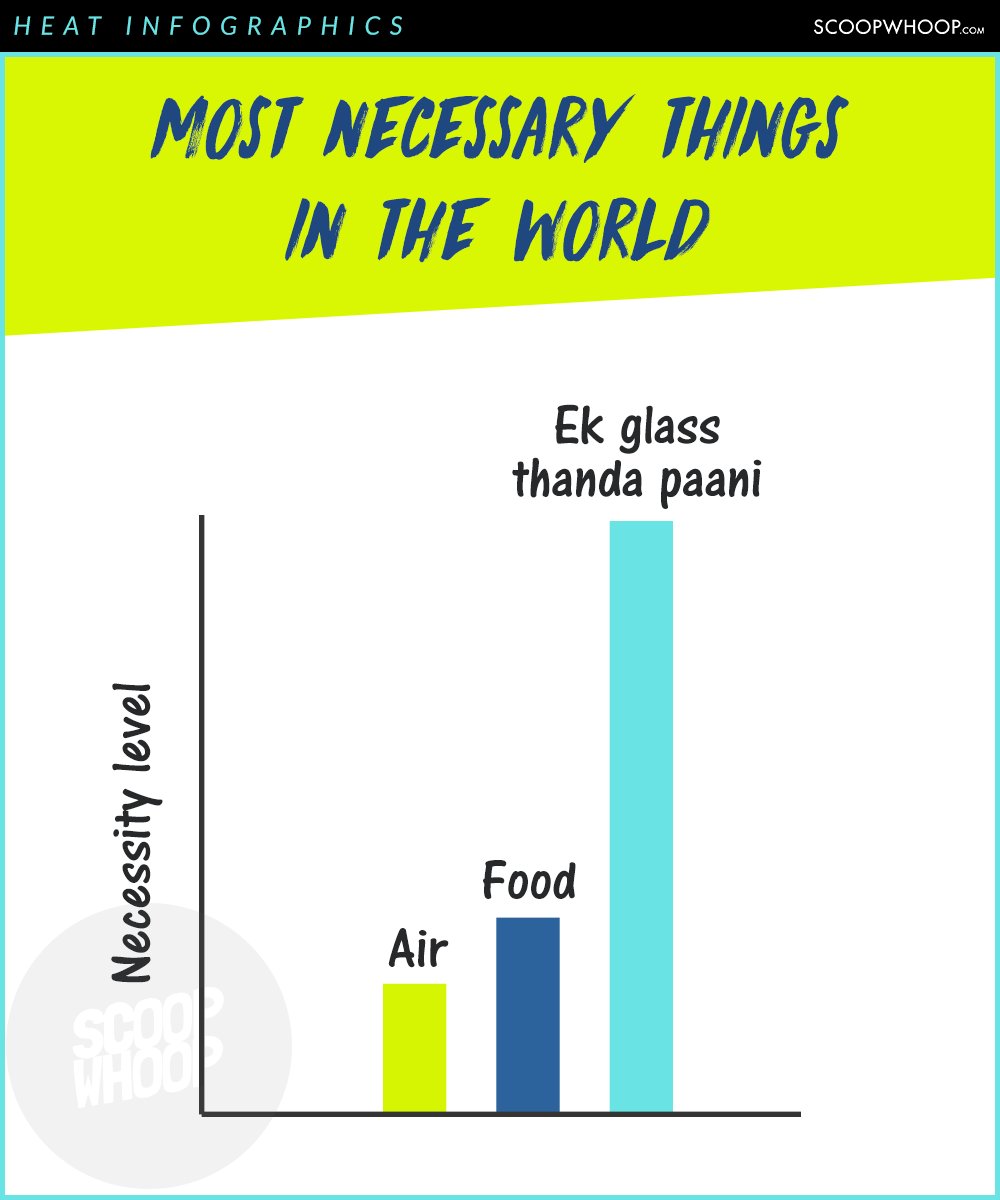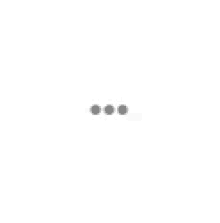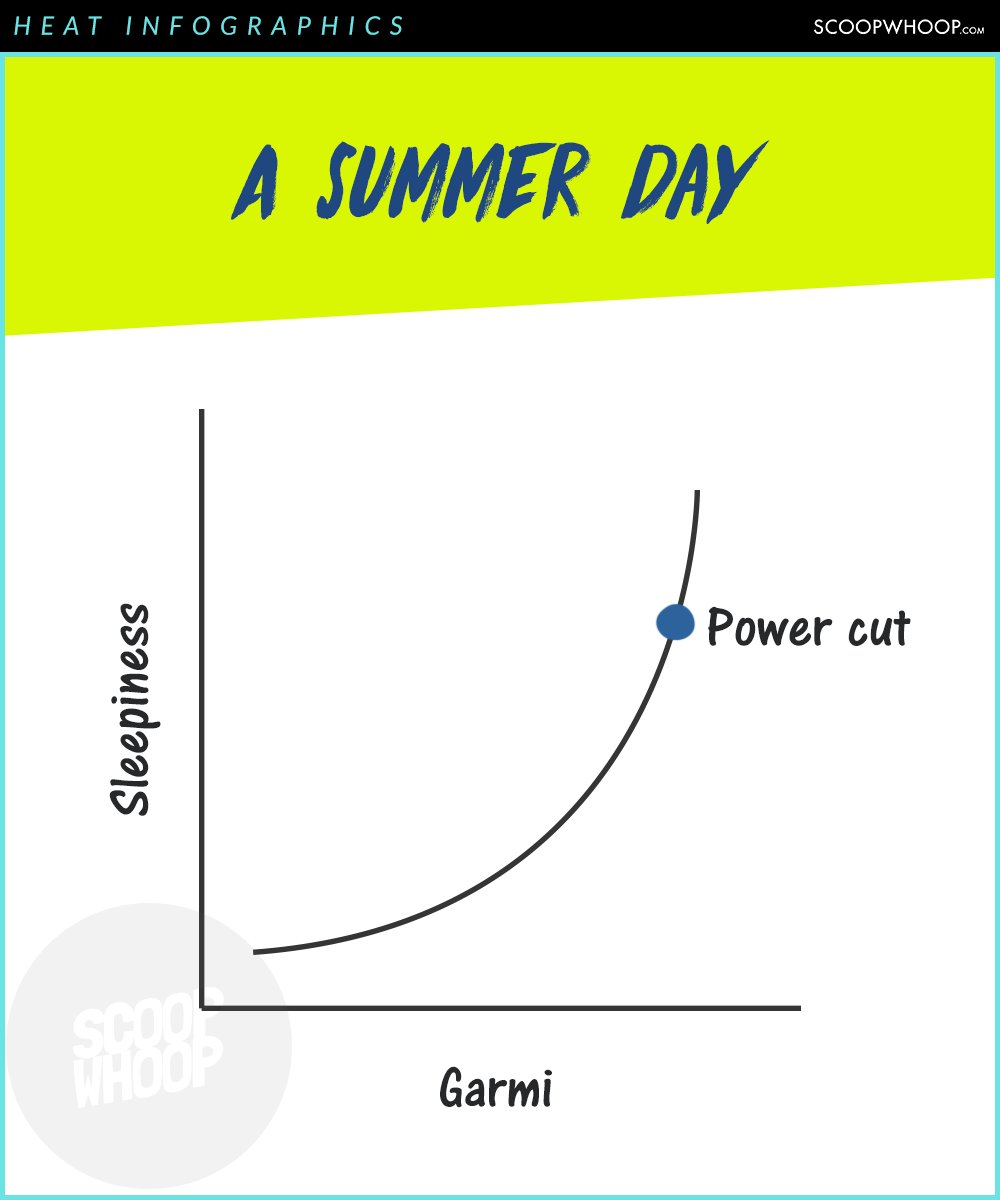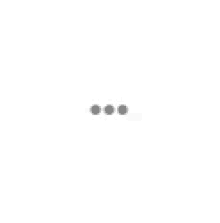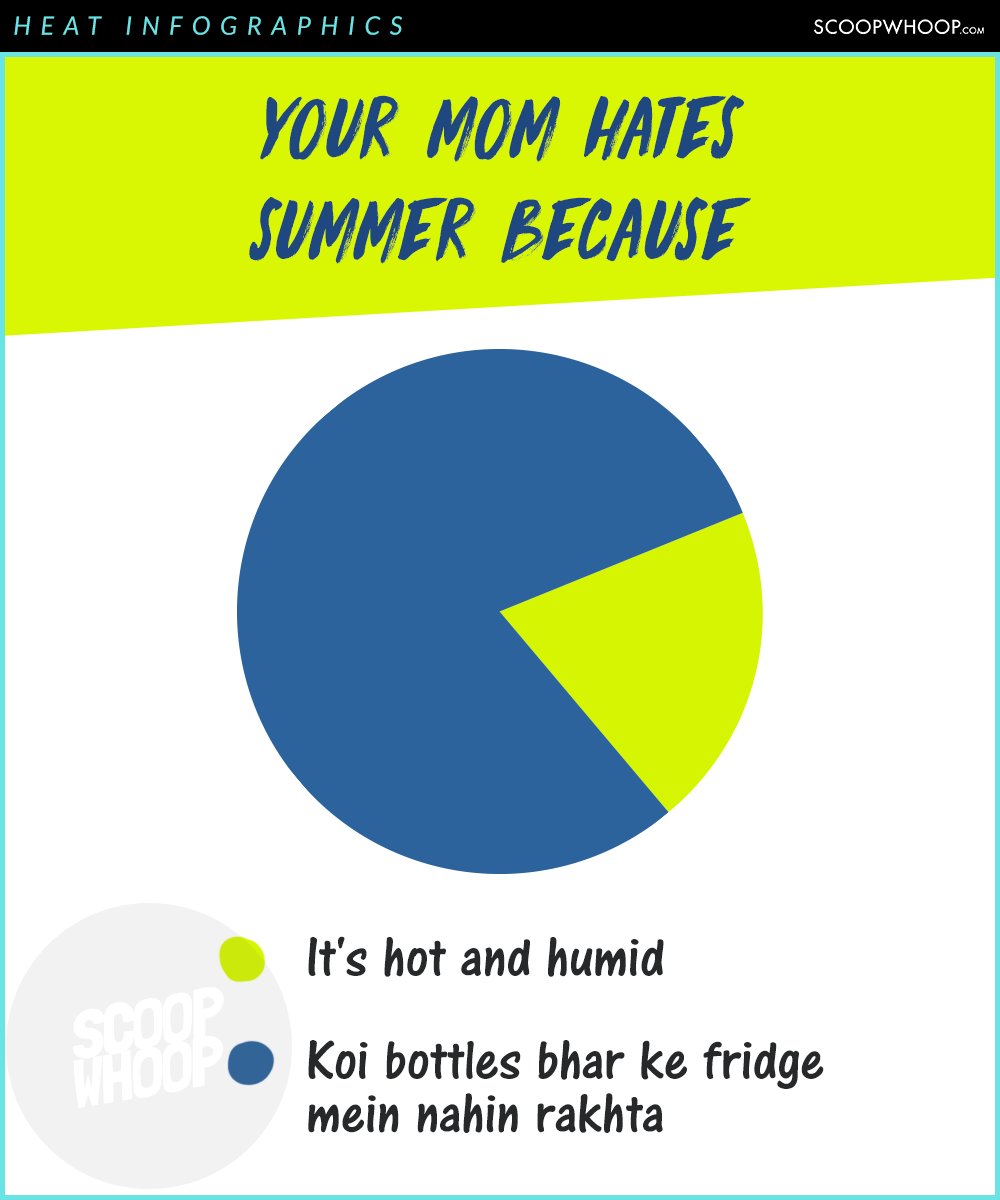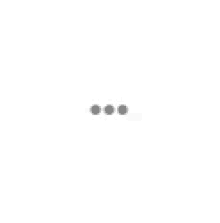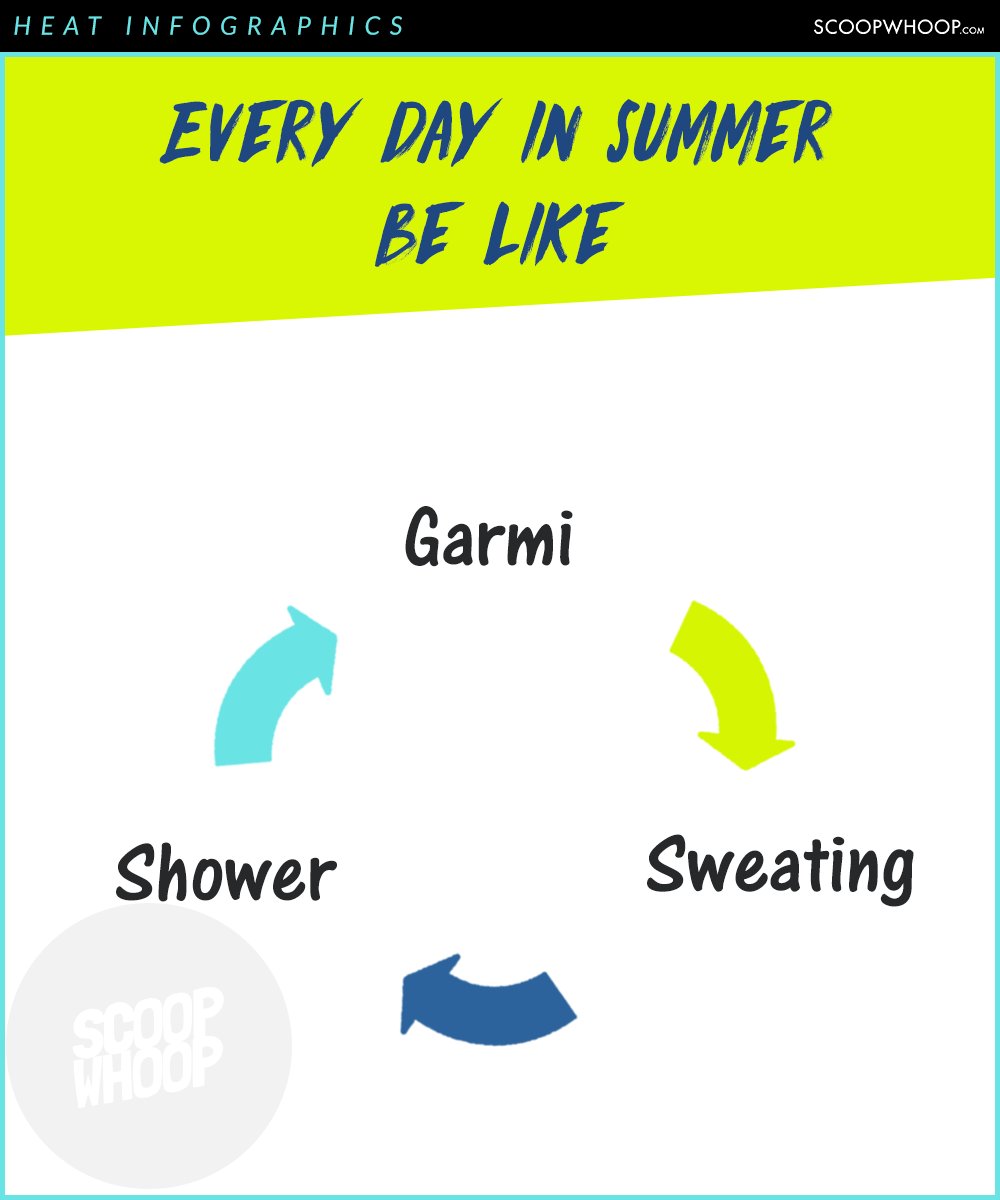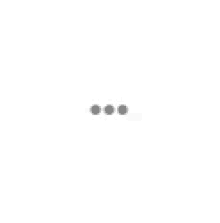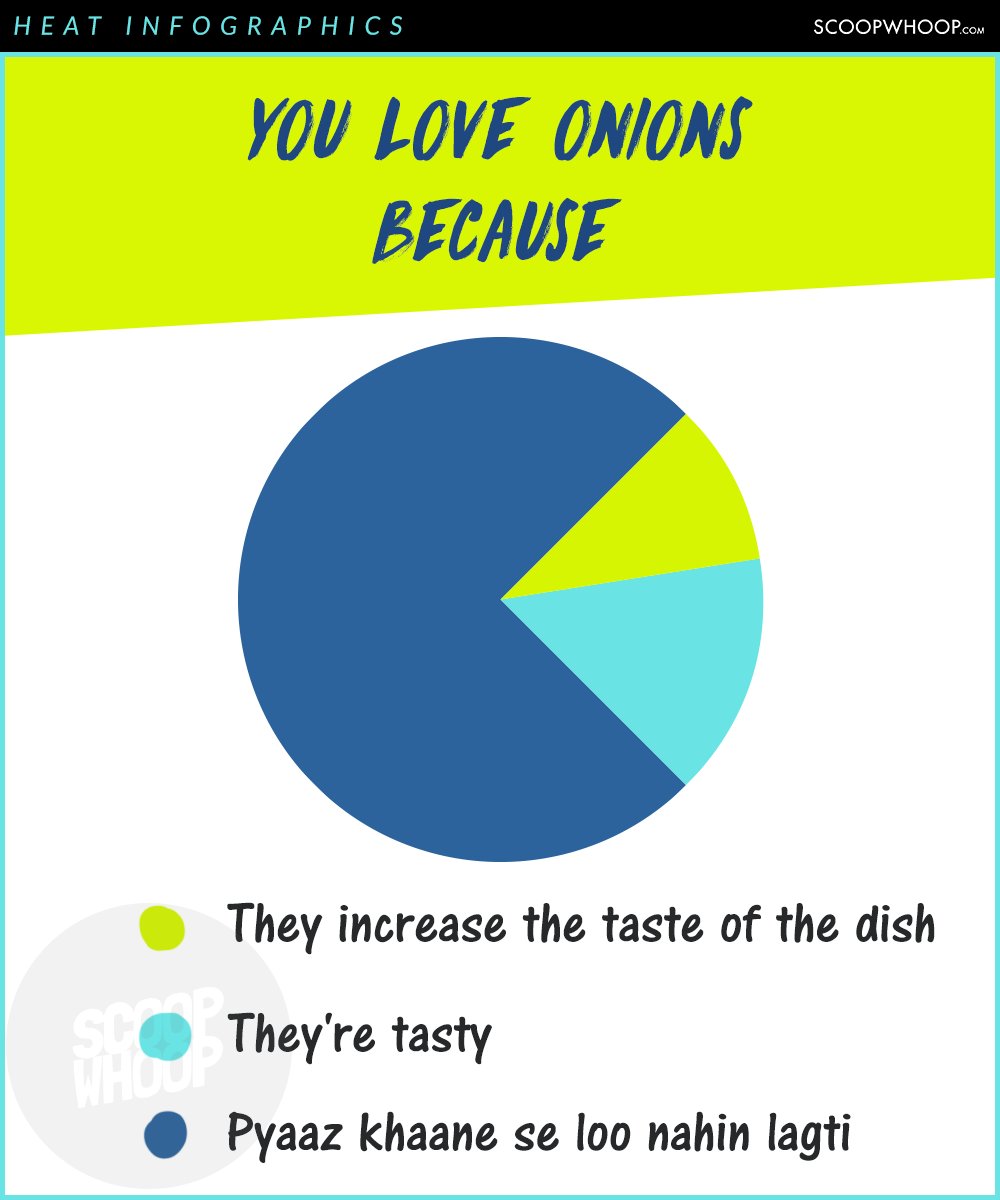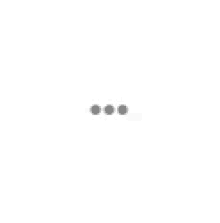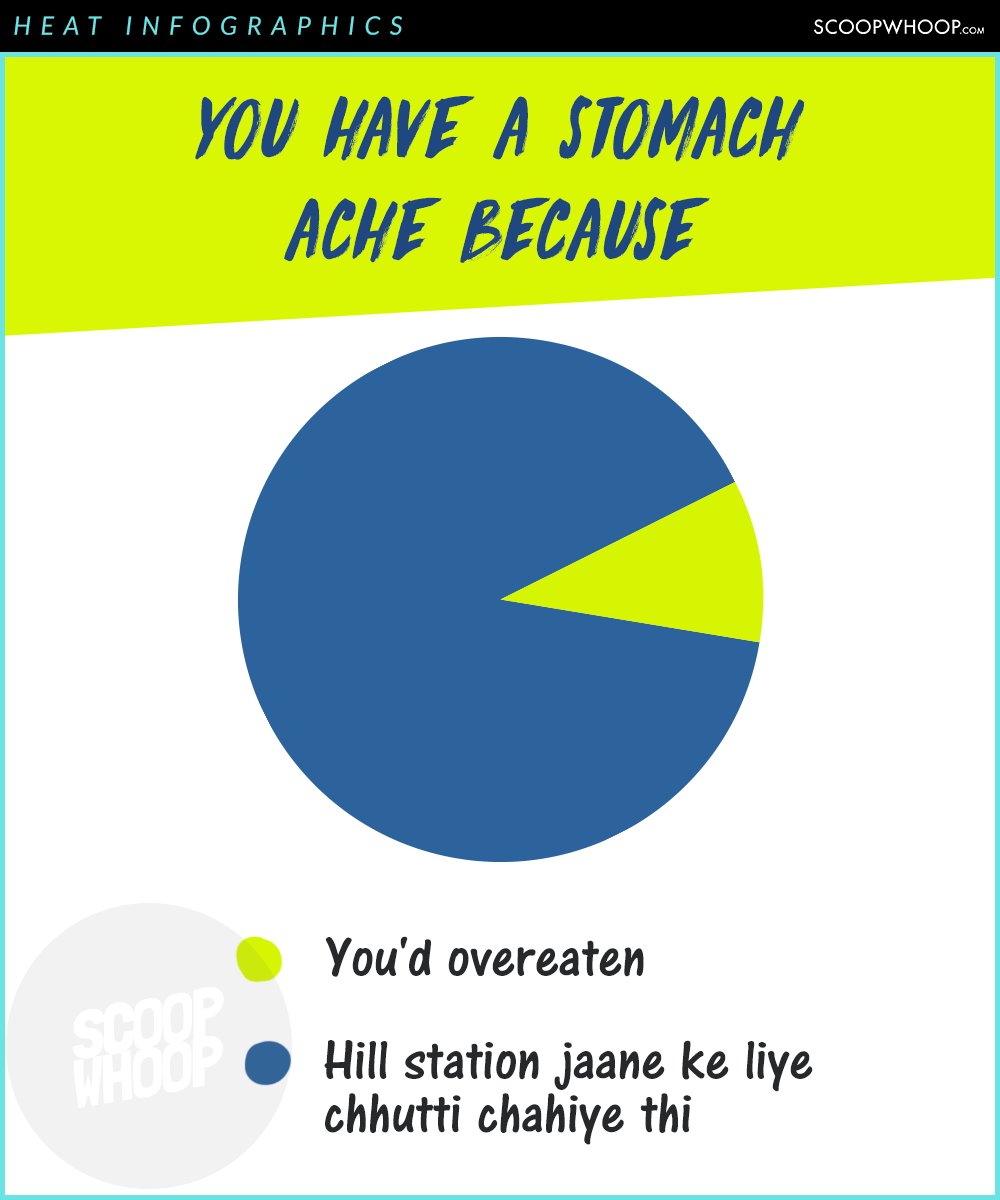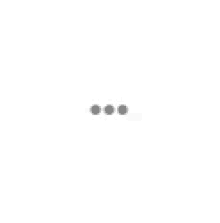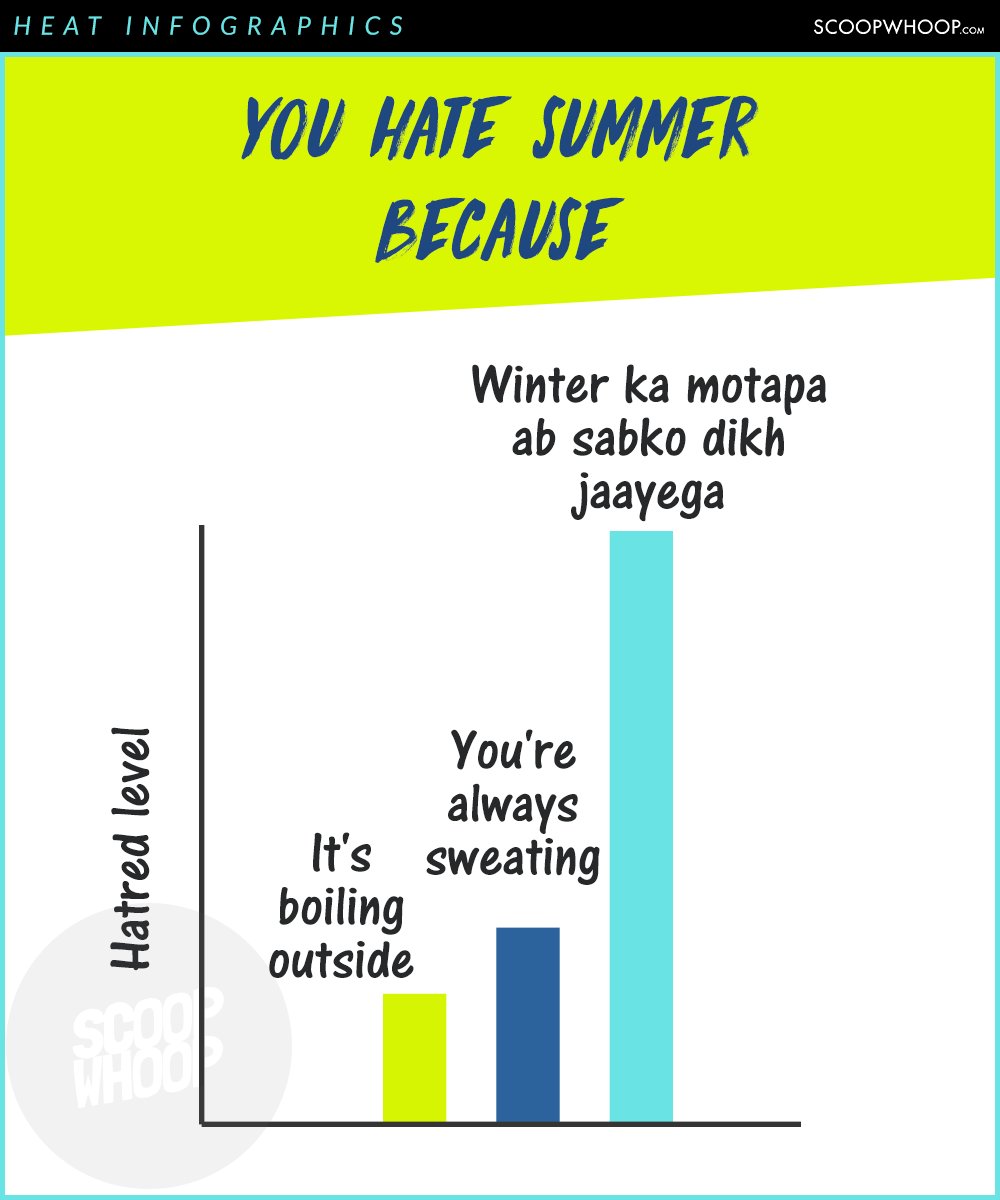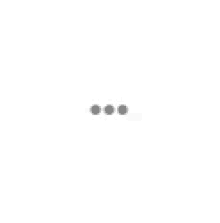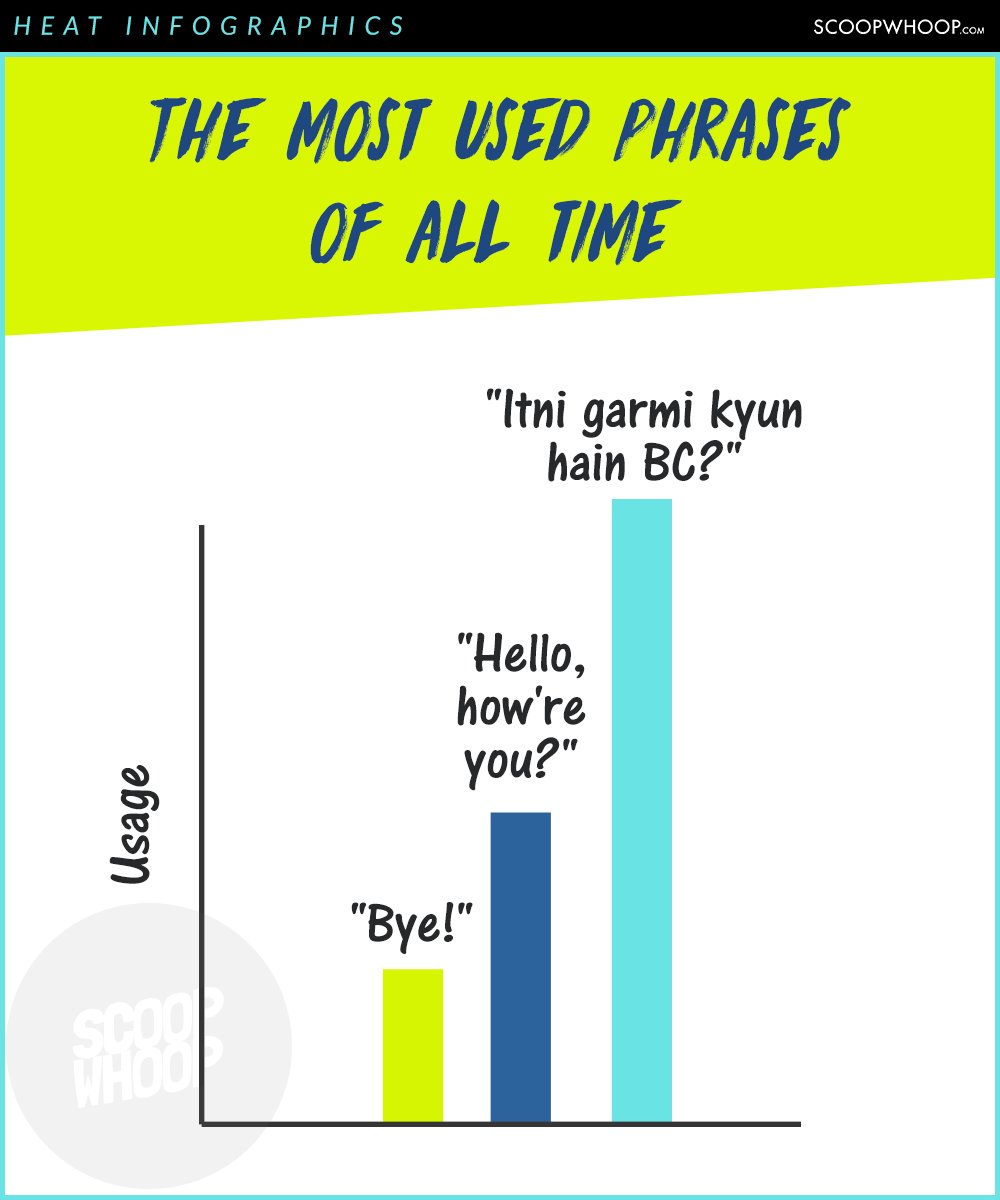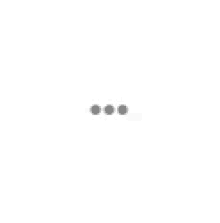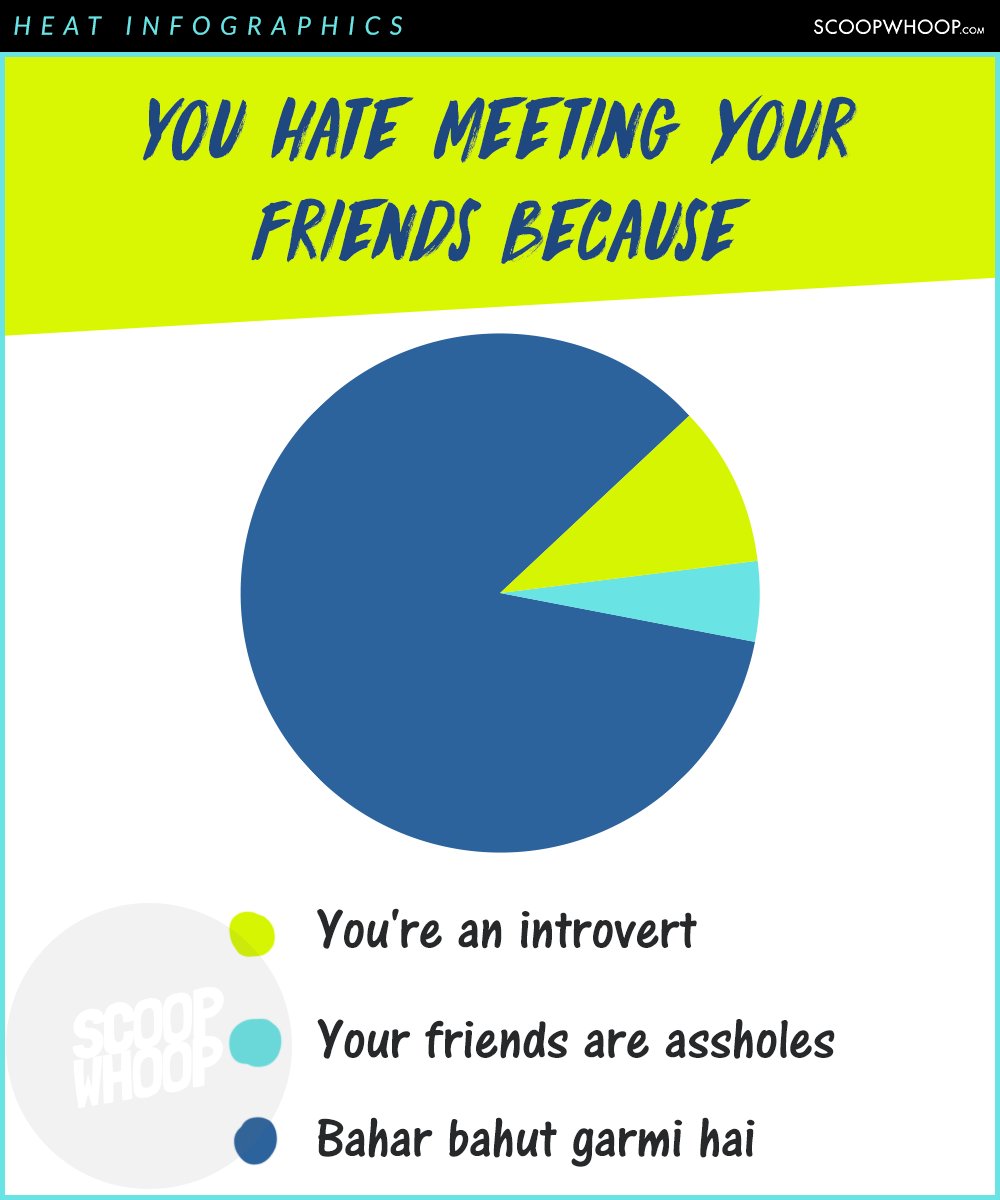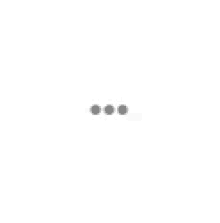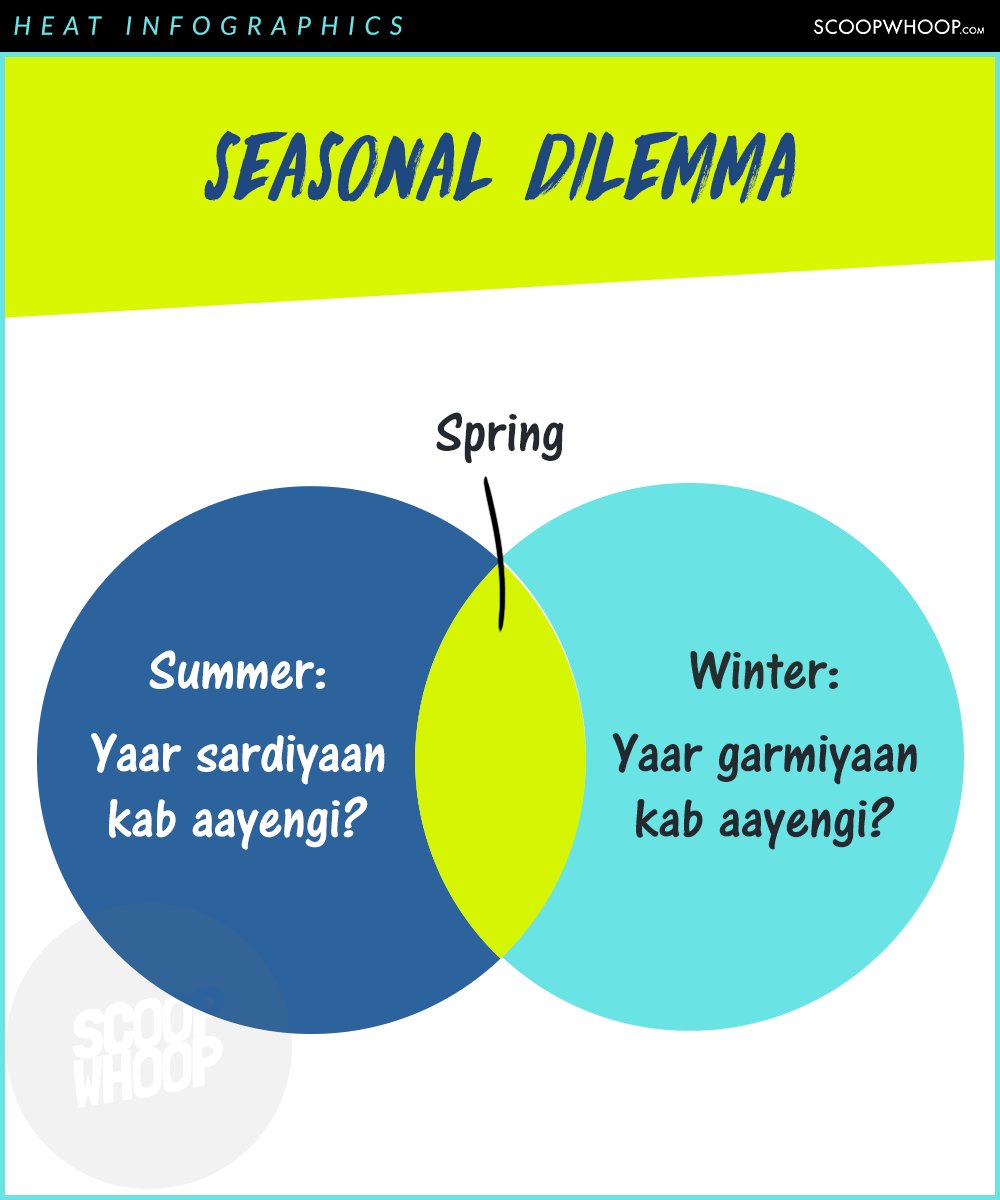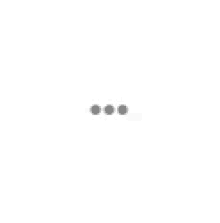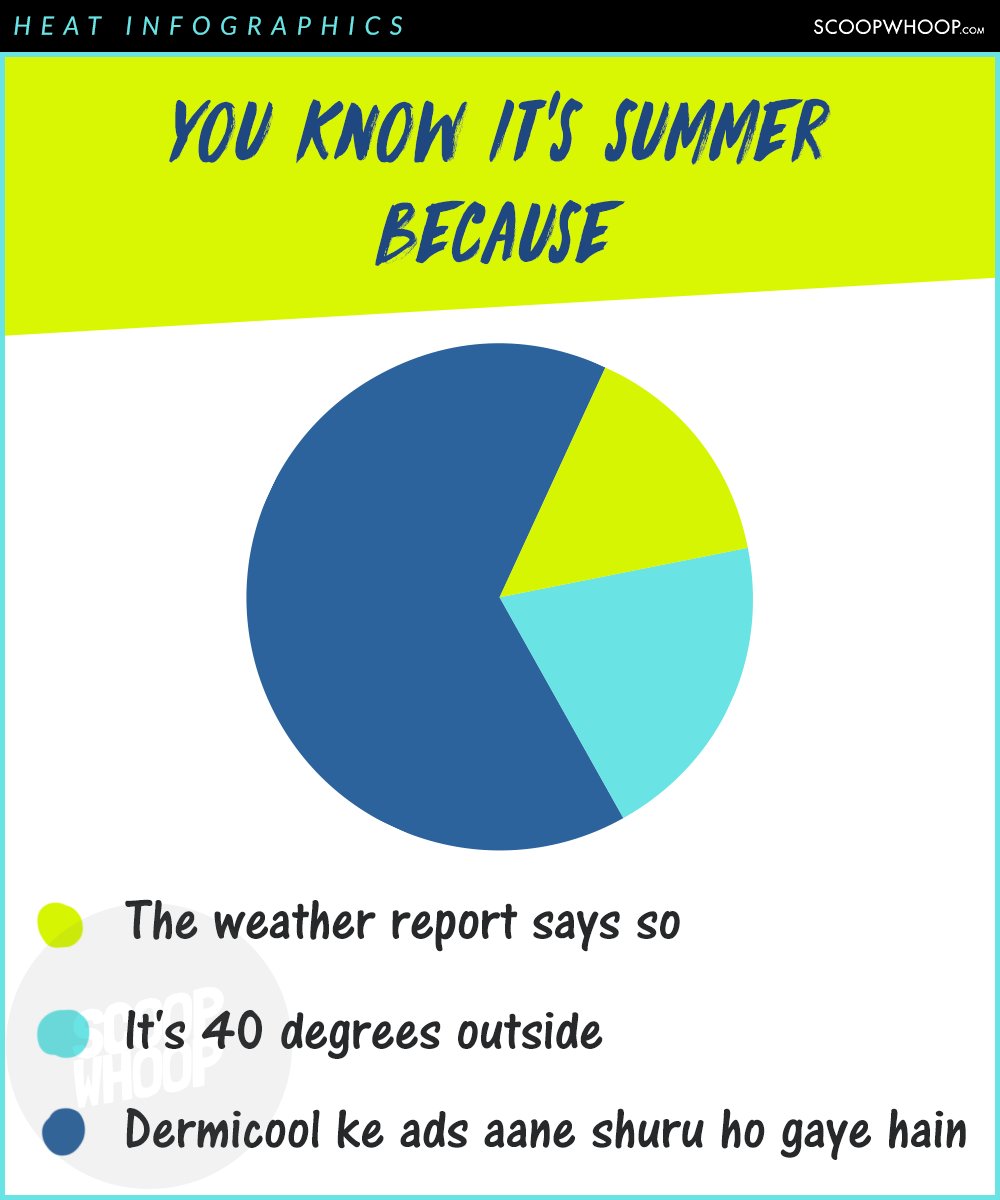 Garmi bahut hai. Stay hydrated, stay safe. 
Design credit: Gauri Saxena