Jaipur's Ramganj area is in the grip of a curfew for three days after a petty issue snowballed into a riot-like situation on Friday. Internet services were suspended over the weekend and even today, the curfew continues to be imposed albeit relaxed for a few hours.
What happened on Friday? 
On Friday night, an angry mob gathered outside a police station after a Muslim couple was allegedly harassed by a policeman.
The couple was on a bike on their way home when a policeman, during a routine clearing of street vendors, allegedly hit the man - local resident Sajid – with lathi. The couple reached the police station, allegedly to file a complaint, but soon, an angry mob from the community gathered outside the station and vandalised the premises.
Sajid told The Wire, 
"While I was crossing the Ramganj area with my wife and three-year-old daughter, a policeman hit us with his lathi and our child fell down from the motorcycle. We were angry and upset and went to the police station to lodge a complaint. There they abused us and made us wait for at least three hours. Some of the policemen at the station appeared to be drunk."
The mob set ablaze a power transformer and many vehicles in the vicinity, including police jeeps and an ambulance. The police station was also attacked and the crowd resorted to stone-pelting. 
Civilian Shot Dead 
When the police failed to control the agitating mob through lathi charge, tear gas shells and rubber bullets, they allegedly opened fire in which one civilian lost his life.
Mohammad Raees alias Aadil, 24, was shot dead in the clashes which also left seven people injured including four policemen.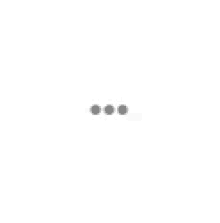 According to his elder brother Mohammed Jameel, Raees had only stepped out of the house to buy a few things from the market when the unexpected happened. 
He told Hindustan Times,
"It was around 10pm when mother sent Raees to buy some things as a programme was going on at our home. When he did not turn up till 11 pm, I called him on his phone. Someone else received the call and told me that an accident has taken place and I should reach the market area immediately."
A second-year student of BA, he was declared brought dead by the doctors at SMS hospital. 
Grief stricken, the family refused postmortem of Aadil's body and demanded a compensation of Rs 1 crore besides a government job for a family member. 
"We demand that the government suspend the entire staff of Ramganj police station," Jameel told Hindustan Times. 
Curfew Announced 
Post the clashes, curfew was imposed in four police stations namely, Ramganj, Shubhash Chowk, Manak Chowk and Galta gate till Monday. 
While schools remained closed, internet services were also suspended to prevent further chaos.
Besides, Special Task forces, the Rapid Action Force and Battalions of the Rajasthan Armed Constabulary were also deployed to keep the situation under control.  
As the family refused to bury Aadil's body, several discussions between the Muslims groups and the police were conducted to end the standoff during the weekend. According to reports, Muslim organisations demanded an answer from Chief Minister Vasundhra Raje and Home Minister Gulab Chand Kataria and also threatened to hold a dharna in the city on Monday. 
But, later curfew was relaxed for 2 hours on Monday evening after Aadil's family agreed to bury his body post talks between the administration and the peace committee that agreed to compensate them for their loss. 
"Post law and order situation review, curfew was relaxed from 3.30 pm to 5.30 pm today," DCP (North) Satyendra Singh was quoted as saying by NDTV. 
Road Ahead 
Despite relaxing the curfew for two hours on Monday and six hours on Tuesday, it is being anticipated that the pink city will be brought back to normalcy soon. As schools and colleges continue to remain closed, people took a sigh of relief when internet services were resumed.  
"Curfew could be lifted on Tuesday depending on the situation in the Ramganj and nearby area. No violence has been reported so far", police commissioner Sanjay Agarwal told Deccan Herald. 
(Feature image design : Saurabh Rathore/ScoopWhoop)