As if the Indian media wasn't struggling with the bane of fake news, it has gone a step ahead and made a HUGE blunder and weaved a full-fledged story out of a sarcastic tweet. No fact-check. No nothing. 
So, while Bengal and Odisha are locked in a debate over rosogolla, a Twitter user Anand Ranganathan decided to have a little fun too and gave Twitterati another silly topic to fight over. He asked people to vote whether Mysore pak, a famous south Indian sweet is a Tamilian or a Kannadiga invention. So far, so good.
He took the fun a little further when he re-tweeted a two-year-old tweet, which was clearly sarcastic,
Lo and behold, failing to understand the humour, many major publications lapped up this unverified tweet and photo-shopped document.
So much for responsible journalism!
The Times Of India was the first one to publish the news, leaving Ranganathan completely stunned. The story talks of how in 1835, Lord Macaulay had confirmed that the famous Mysore pak was invented in Tamil Nadu, and that the recipe was later appropriated by the king of Mysore.
India Today and other major publications soon followed suit
Hindi media and other regional websites picked it up too
However, after realising the massive goof-up, The Times Of India removed it, citing that the story was 'incorrect'. Other websites have still not bothered to do the needful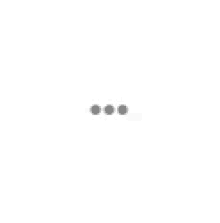 Meanwhile Ranganathan has been taking swipes at the Indian media and poking fun at this accident. Never would he have thought a funny harmless tweet would blow up like this.
.
How gullible can the media be? Meanwhile, all thanks to media, Indians are now fighting over mysore pak and the battle still continues!