The initial phase of every relationship is filled with passion and excitement. With your loved one beside you, the world seems just about perfect. You daydream about that person all the time and there's an unstoppable urge to be with him or her always. You even handle fights well and feels there's nothing that your relationship can't survive.
But love is true only if it can stand the test of time. And as a relationship grows older, we stop putting in as many efforts as we used to in the beginning. You don't feel the urge to sacrifice your sleep to have late-night chats with your partner or hide notes inside their lunch box to let them know what they mean to you. Those little things that you used to do together take a backseat and this is when that fire begins to die down. And more often than not, it turns out to be fatal for the relationship. So, how not to let this happen? 
David Blake Davis, a man from Kentucky, US, clicked a photograph of his girlfriend, Rebecca Reynolds, when she was in deep slumber and wrote the most heartwarming message for her that's a lesson for everyone in love. 
And if everyone can love their partner like David loves Rebecca, there won't be any broken hearts in this world.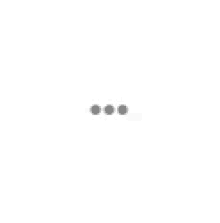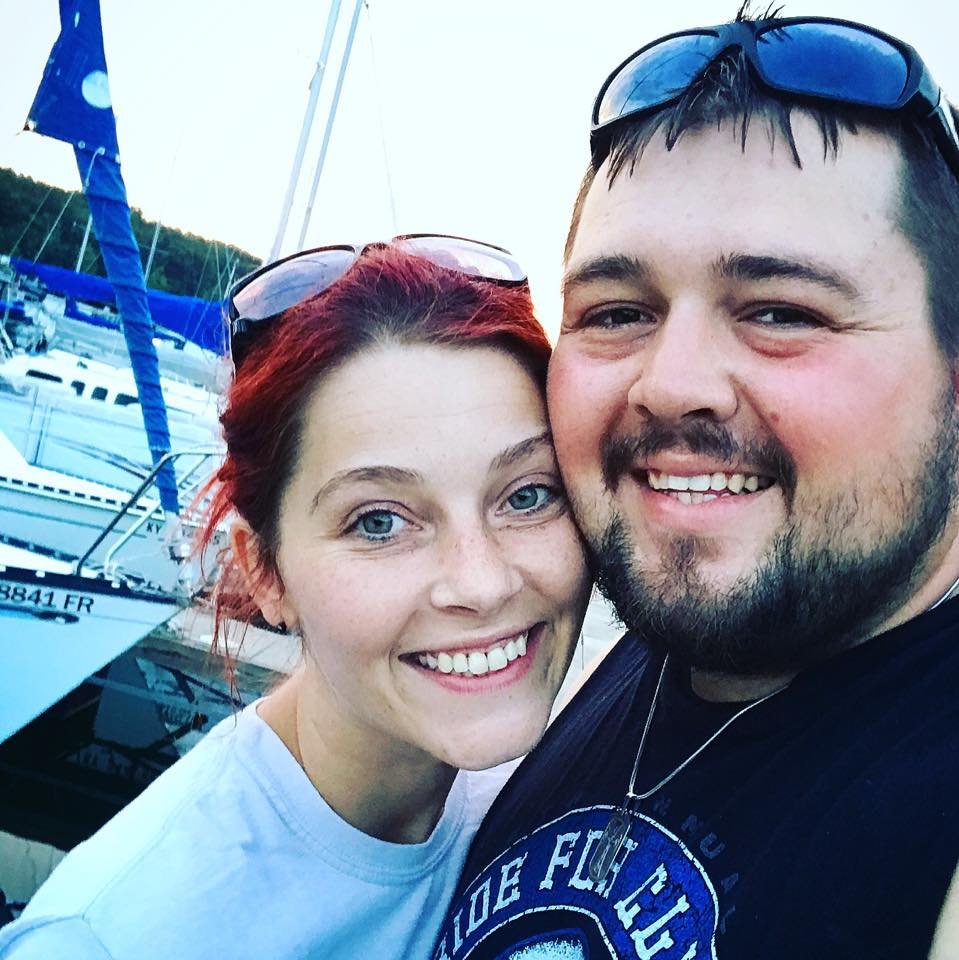 Here's what he wrote.
"It's late at night, I leave her sleeping in bed to go outside and talk to a friend. We talked about life, how fast it goes, our friends, the good times and the bad times. We talked about how life can get us down and how we gotta be strong no matter what trouble may bring us. So I come back in, I walked into the bedroom, it's dark and peaceful. You can barely see your way to make it to the bed from the bathroom light, but what I saw lying there was her! My one and only. My life, my rock, my best friend, but most of all my fiancé!
I couldn't help but stand there and gaze at her with my own two eyes, it was more than perfect. SHE was perfect! She laid there with her AC/DC shirt, and her new hair colour that she trusted me to put in her hair. It reminded me why I loved her so much. She can rock out in anything and be so beautiful while doing it. She doesn't need makeup, she doesn't need lip stick, she doesn't need her hair done. She's perfect when she does nothing at all.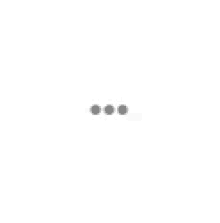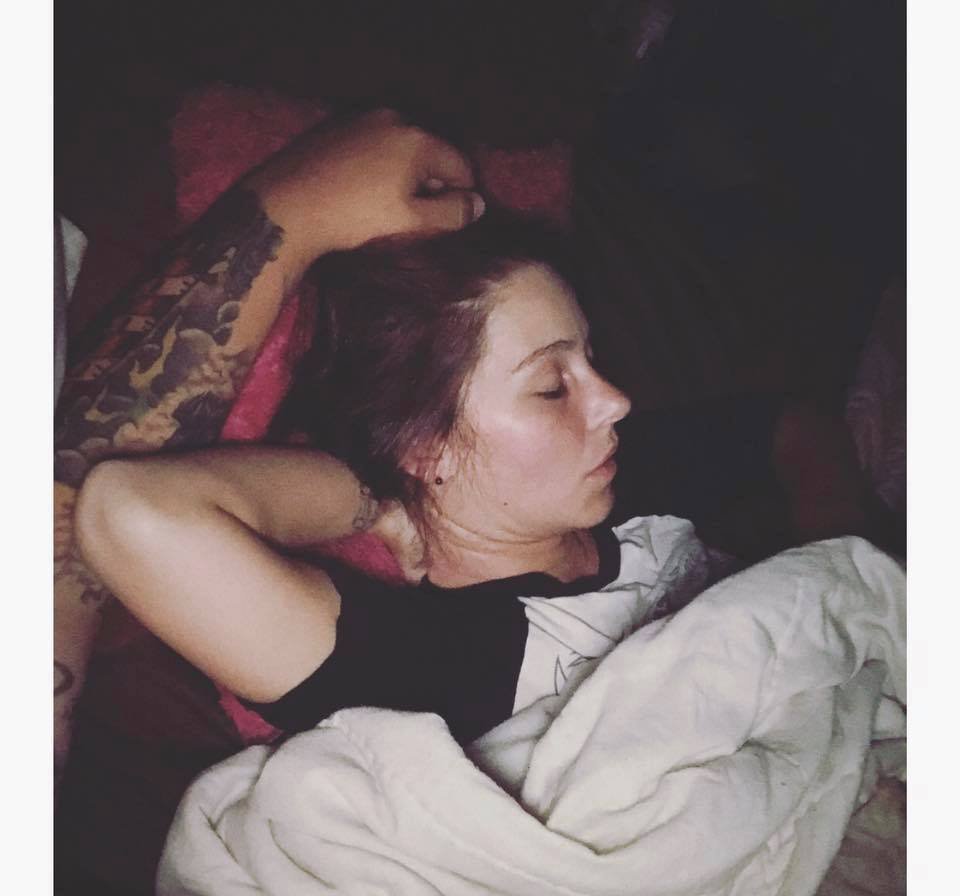 She laid there knowing I was coming back to her, knowing that I won't ever leave her. She can take on anything herself, she's strong. But she knows I'll take care of her when she can't. I don't give her the credit she deserves.
All men out there, don't think just because you have been with someone for a long time, that it doesn't matter. if it's a year or 30 years, keep that fire burning, tell her she's beautiful. When she's having a rough day tell her you're there for her and let her rest herself on you. Tell her you'll be her shoulder when she needs to cry, you'll be her rock when she's ready to take the stress from the world off of her and you'll take it on. 
Show her there's no other woman out there that could ever take her place. Sometimes it takes awhile for them to give you their heart, but if you want it bad enough, fight for it. I fought everyday through thick and thin for her love. Do whatever it takes. Love her on her good days and love her even more on her bad days. Life isn't easy and love is not easy. Love will hurt but you only live once. I'm going to love her with all my heart until death because my love for someone doesn't end.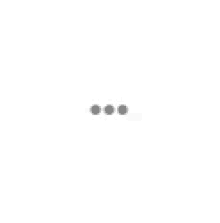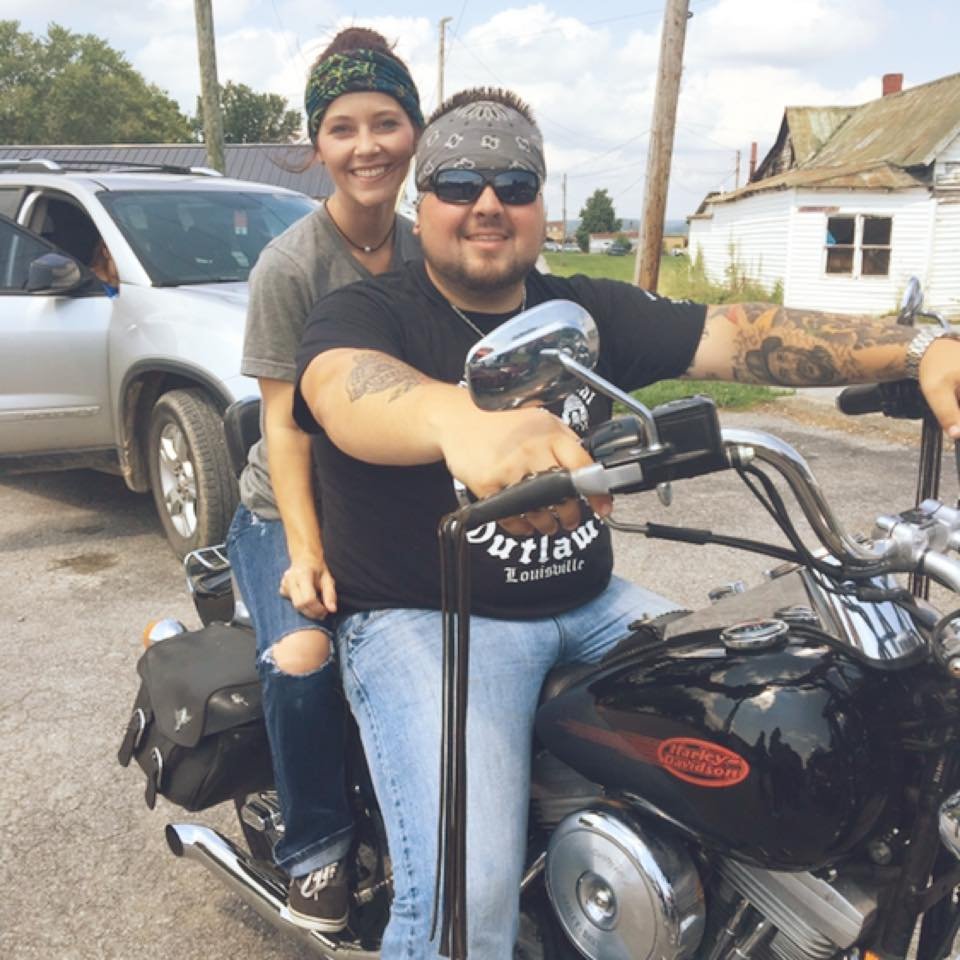 The way she looks at me when it's just us at home and I look into her eyes and play the guitar and sing to her. Knowing I have no clue what I'm singing. But she doesn't care. She's in the moment. We're best friends, at times we will walk in the door and fall to the floor and look at each other and laugh for no reason until we cry.
So to finish my night off, I slipped into bed. I rubbed my fingers through her hair, I wrapped my arm over her, kissed her forehead and whispered in her ear. 'I LOVE YOU.' She's my girl. Tell your girl you love her."
You can read the original post here.
*Too many feels*