A few weeks ago Swiggy had posted a gibberish tweet from their official handle and it sparked a debate among foodies, who took a shot and came up with wild wild guesses. Some of them were so funny that we got stomach cramps, for laughing out so loud! I mean seriously, the hits and misses of twitterati left us in splits.
And, the foodie growls were so awesome that they really took the spotlight…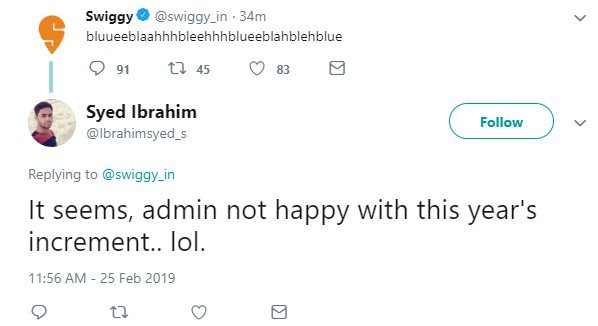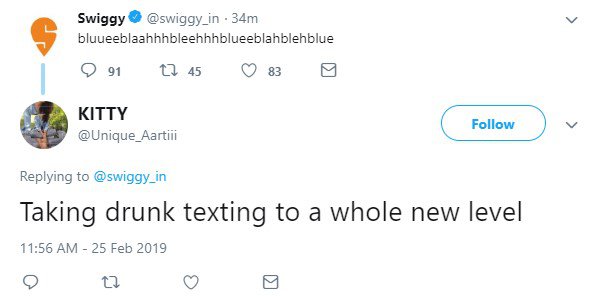 The challenge took Instagram by storm and people did not stop at one attempt! 
From comedians to influencers, everyone tried their luck in making voice notes that resembled food.
Gully boy Naezy jazzed up hunger pangs with his hip-hop rap! Beat that!
Kudos mate, for trying to convert bow-wows to food!
Not leaving behind feline-purrs! 
Wondering what kind of food does a pout make! Seekh Kebabs, maybe?
Have to give it to them for getting the Nachos sign so right. Bingo, guys!
Also, this one…who doesn't love a couple of beers with good food?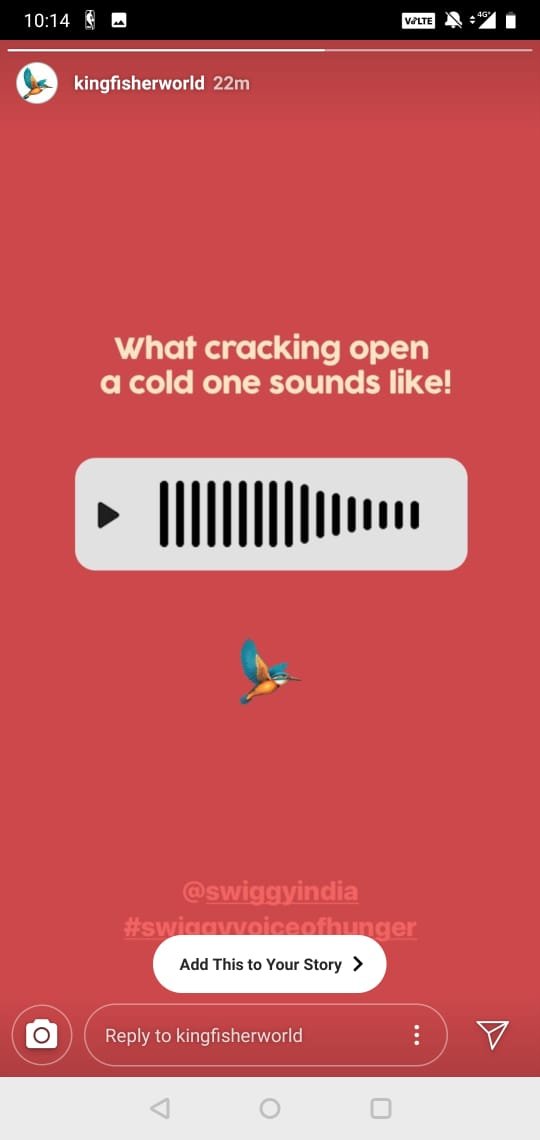 Wait, wait, wait, check this one out! Here's how to make great kebabs!
Food lovers did not leave a single chance to miss out on this fun challenge! There were nearly 1.5 lakh entries, crashing Swiggy's Instagram handle at least five times, 'cause why not! It's food and we all know it's our constant bae! Keep trying and pursuing, until we nail it, right?
Hey guys! Due to your overwhelming response, you guys kinda broke our Instagram handle. And we couldn't reply to all your voice notes. But, we're live again & can't wait to listen to your voice notes. So, head to our Instagram handle & start sending us your entries. pic.twitter.com/bXfTFhWmEt

— Swiggy (@swiggy_in) March 1, 2019
Now, who would have thought of that? Kya idea hain! 
Here's what led to the Swiggy's Instagram DM crash…Nope not an earthquake, just massive hunger growls!
Nachos is love and she sure understands it! 
All those voice of notes of hunger is making me really really hangry! And, people seem to vote Swiggy's #VoiceOfHunger Challenge as the best of 2019 so far. I cannot help but agree. Okay, guilty as charged, but I took the challenge too and it was such a rush!