There are fans. And then there are Bollywood fans. Yes, those who spend hours waiting outside Mannat and Galaxy apartments just to get a glimpse of Badshah Khan and Sallu bhai respectively.
Apart from these, there are some humble fanatics who worship their favourite superstars from a distance. After all, in this country, Bollywood is a religion and we're all devoted followers. So check out these people doing what they do the best i.e. worshiping their favourite star.
1. Bhai ka sabse bada fan . Literally.

2. Shahrukh Khan's biggest fan- Vishal Singh.
Lucknow based Vishal Singh claims to be SRK's biggest fan. That's him sitting in his living room, with pictures of SRK everywhere. Dude, he's even reading a book on Shahrukh Khan!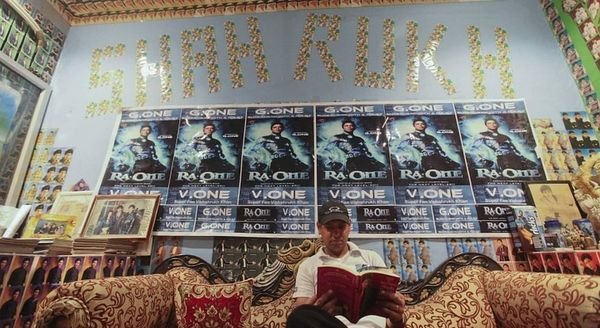 Source: BBC
Every inch of his house is covered with Shahrukh Khan.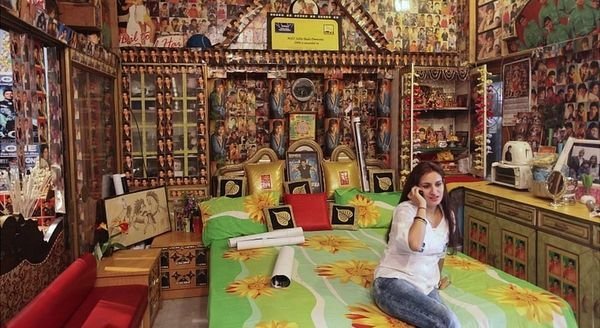 Source: BBC
And we mean every single inch.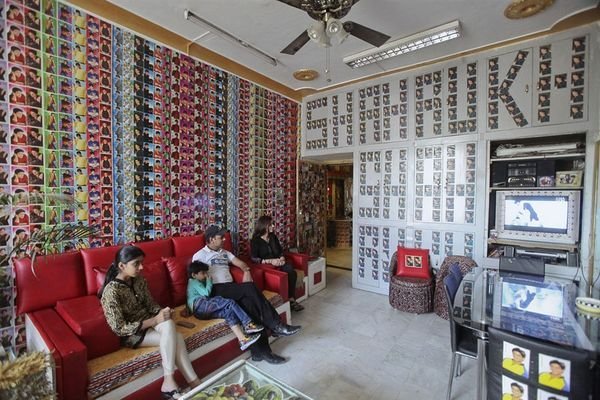 Source: Nevsedoma
Even his car is the biggest fan of Shahrukh Khan.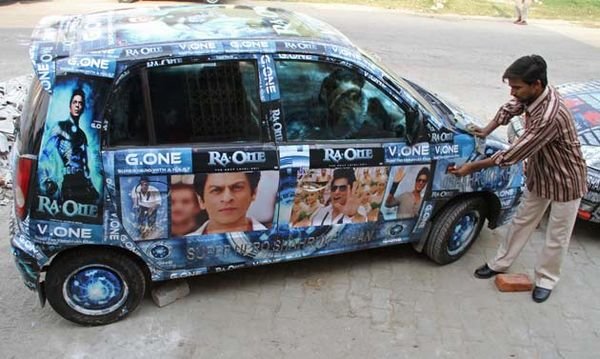 Source: Vebidoo
Such was his passion, that even BBC covered him.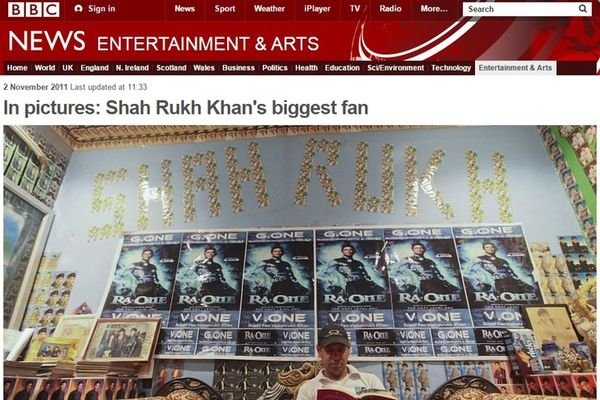 Source: BBC
And this was Shahrukh's reaction after learning about his biggest fan.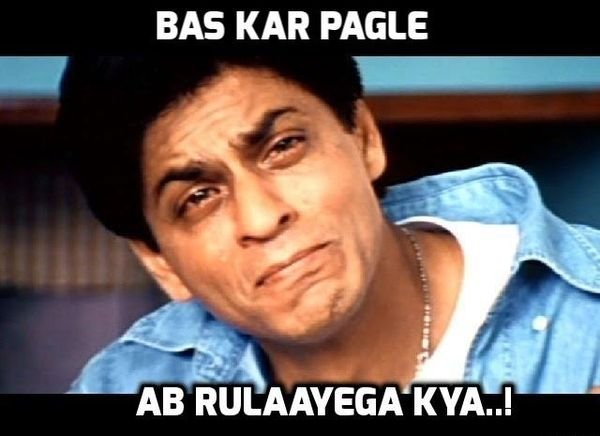 3. Reason why Bipasha broke up with John Abraham. Love hurts!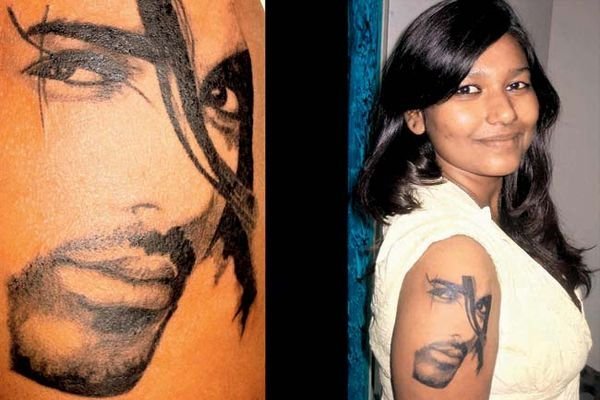 Source: Imgarcade
4. This fan took the term chocolaty boy too literally.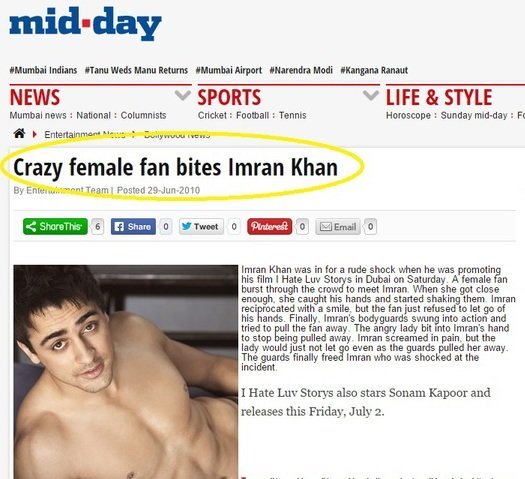 Source: Mid-Day
5. Climbing a mountain for Shahid Kapoor. Literally.
This NRI fan of Shahid Kapur loved Haider so much, he decided to hoist the poster of the movie. That too 18,510 feet above the sea level.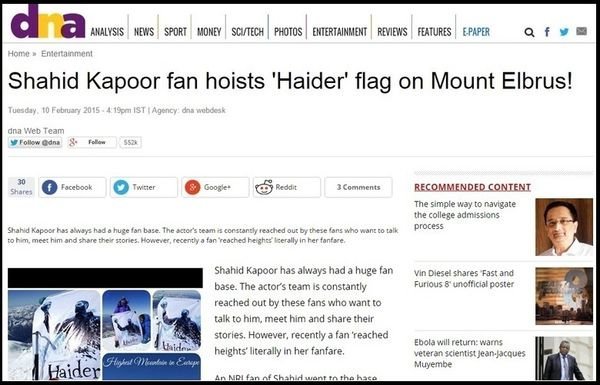 Source: DNA
Dude, the man climbed to the base camp of Mt. Elbrus which is only the highest mountain in Europe.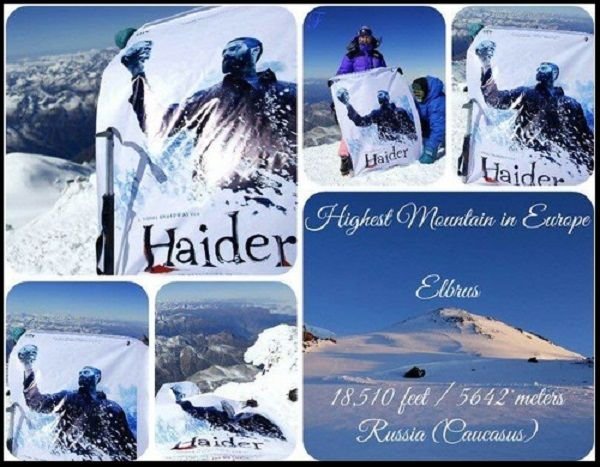 Source: Big Break
6. Cycling all the way from Ranchi to Mumbai for Aamir Khan.
Perfection is this.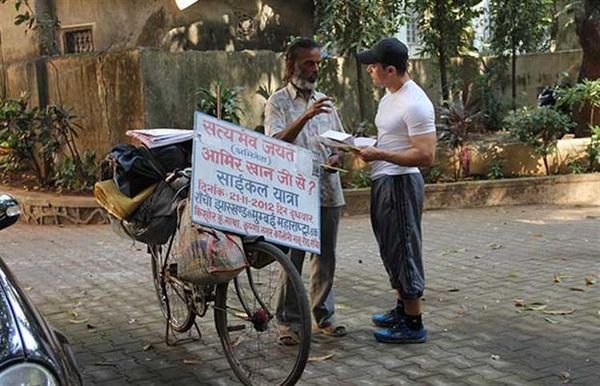 Source: Nepali headlines
7. Ever loved a star so much you decided to wear his face?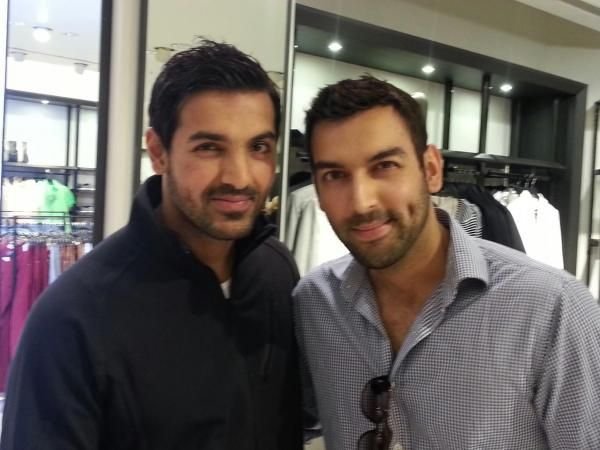 Source: Filmibeat
8. Writing your favourite star's name all over your body.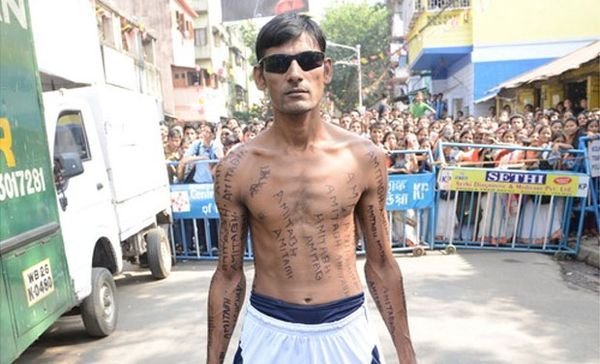 Source: Deccan Chronicle
On both sides, that is.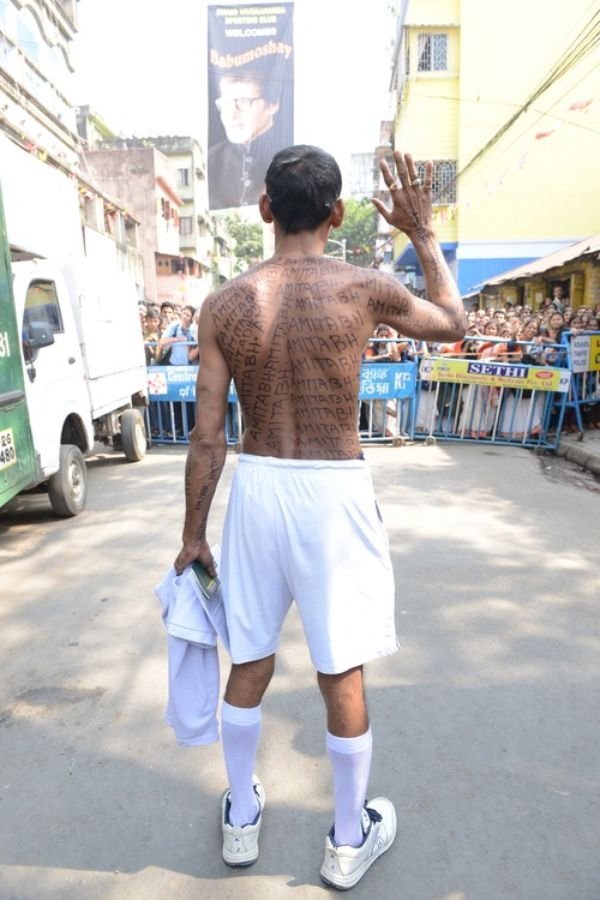 Source: Deccan Chronicle
9. Creating a fan club. For Chunky Pandey.
A total of 62 people like it. You can make it 63.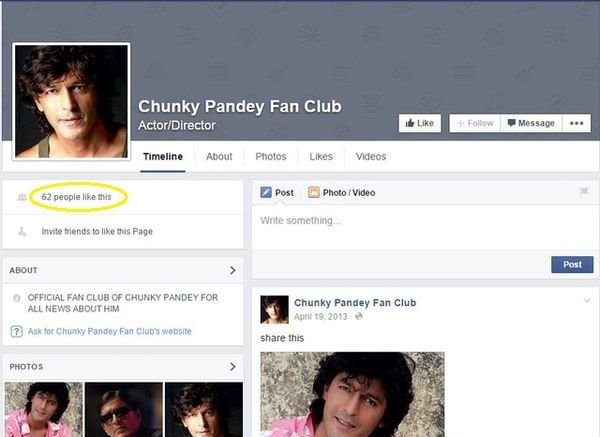 10. Going on a hunger strike for a photograph.
Fair enough.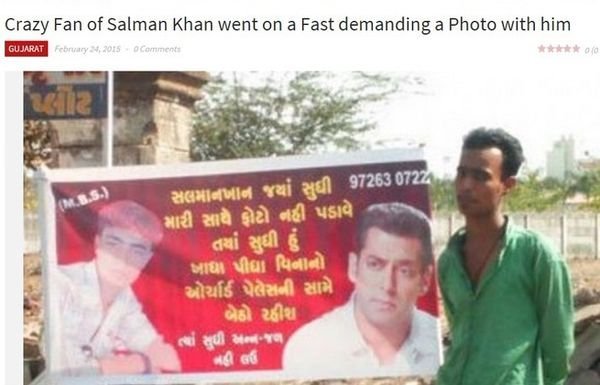 Source: Vishwa Gujarat
Slow clap, man!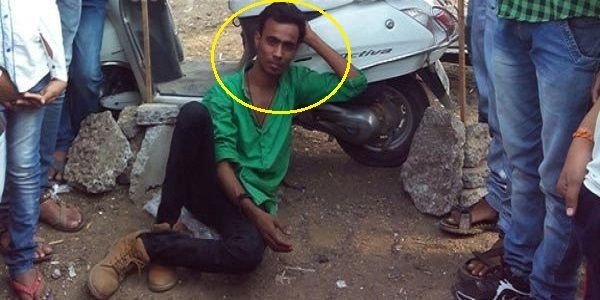 Source: Vishwa Gujarat


Moral of the story: Don't underestimate the power of a common fan .