Some do it out of sheer pleasure, some do it in their drunken stupor, while some others do it as a bet. We may not be able to fathom why they actually do it, but we can always have a good laugh when they suddenly pop on screen and go through the field baring it like-a-boss. Here are 15 of the most bizarre streaking events in the history of sports:
1. Don't mess with Andrew Symonds
The naked nutter got the scare of his life when he bumped shoulders with Andrew Symonds, while streaking onto the wicket, in a cricket match between Australia and India (Brisbane, 2008). The ferocious rugby-esque tackle forced the poor streaker to lose balance, just seconds before he was picked up by the security.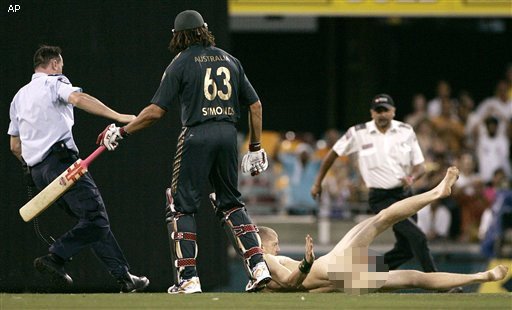 2. Wimbledon loves streakers
MaliVai Washington and Richard Krajicek were posing for the shutterbugs right before their singles' final, when the camera captured something else…. a streaker named Melissa Johnson, who elicited smiles and cheers because of her 'bare' act. The finalists, too, didn't seem to mind.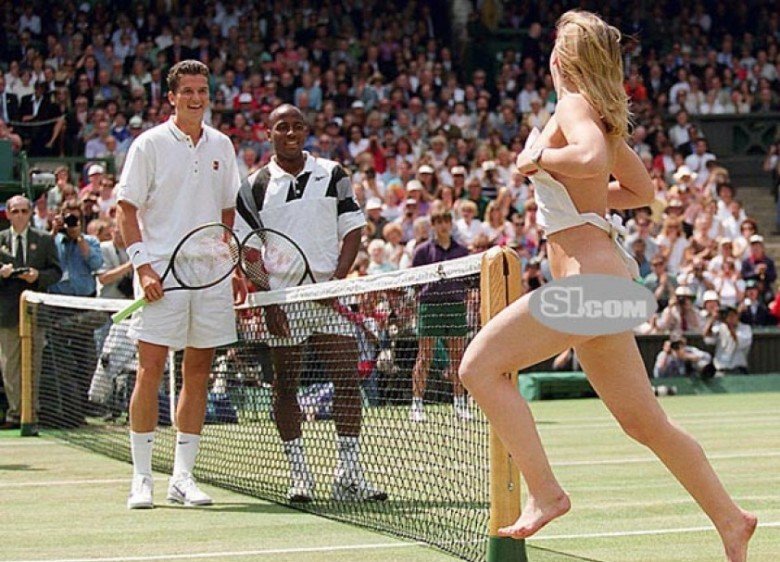 3. Union Jack Clothing – Twickenham, 1982
In the picture, the Union Jack is strategically propped up to cover up a streaker named Erica Roe, who, during an international rugby game between rivals England and Australia, in 1982, removed 'essential clothing', causing quite an uproar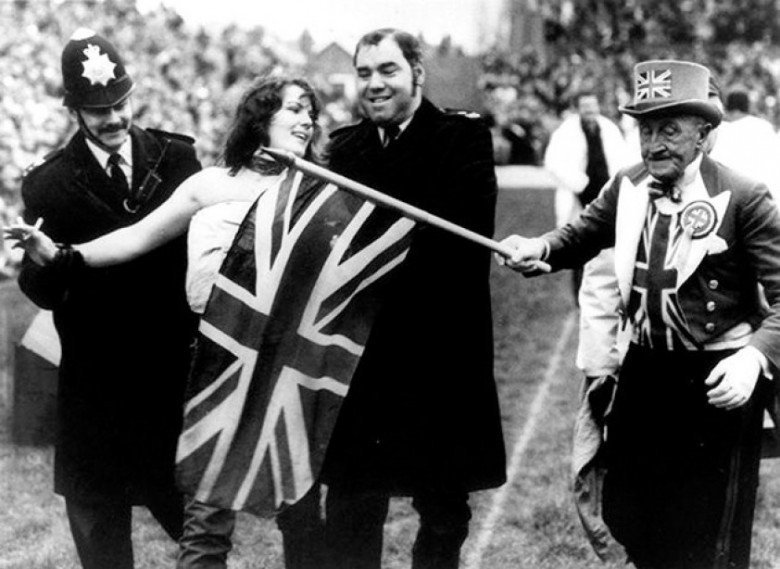 4. Mind your bails 
In a display of athleticism, in a match that was entering into a phase of stalemate, celebrity streaker Michael Angelow became the first space invader to interrupt a game of cricket, by leaping over the wicket, as England played Australia at Lord's, in 1975.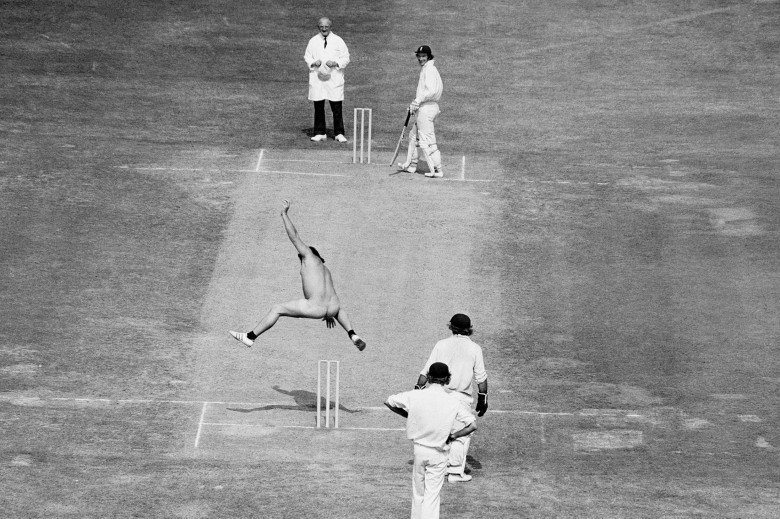 5. World record holder for streaking 
Following a bet in a bar, Mark Roberts went butt-naked in front of the crowd that had assembled for a Rugby Sevens game in Hong Kong (1993) after he saw a female streaker do the same, the previous day. This was just the beginning, Roberts went on to complete more than 300 streaks, which stands as a World Record, validated by the Guinness Book.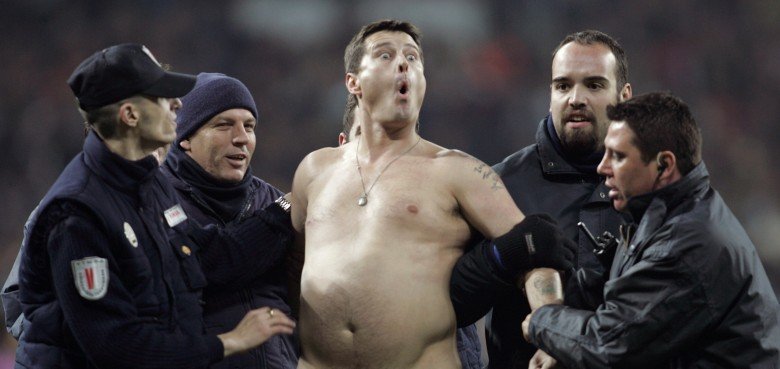 6. The multi-tasking streaker
Not only did this streaker invade the pitch, during a rugby match between the British and Irish Lions in 2005 (wearing nothing), he continued talking on his cell phone as the police pulled in a rugby tackle on him.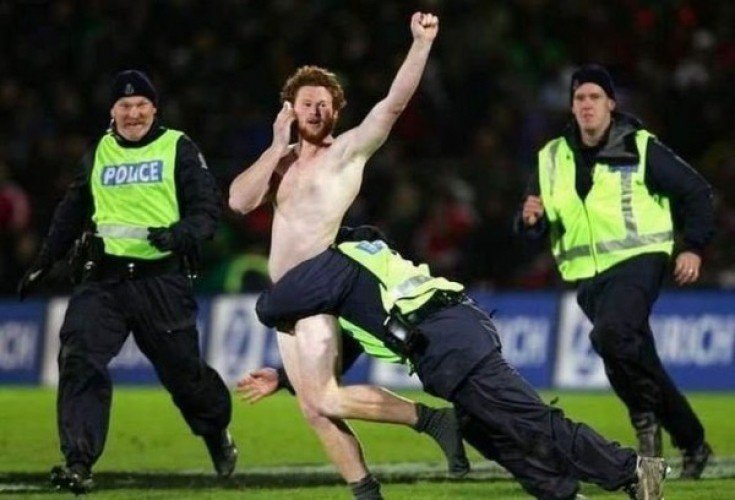 7. Greg Chappell covers up a streaker
The former Indian cricket coach played the hero of the day by covering up an unknown streaker during a one-day international played between Australia and West Indies, in Melbourne, 1979.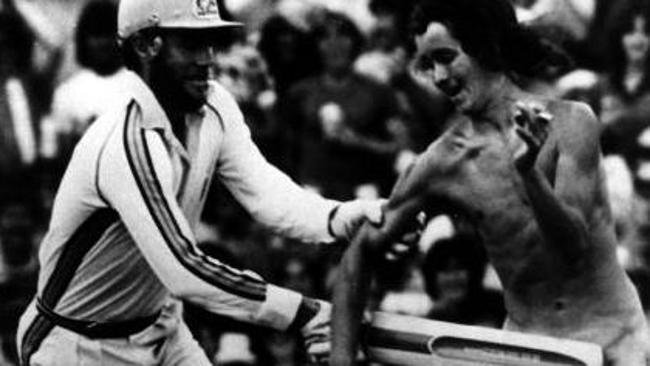 8. Picture-of-the-Year Streak 
There is definitely some connection between Twickenham and streaking! Photographer Ian Bradshaw, captured this photo of Michael O'Brien, a streaker, as he invaded the pitch during an international rugby game between England and France in 1974. This photograph later became LIFE magazine's "Picture of the Year" and won a Press Photo Award! So much for naked captures!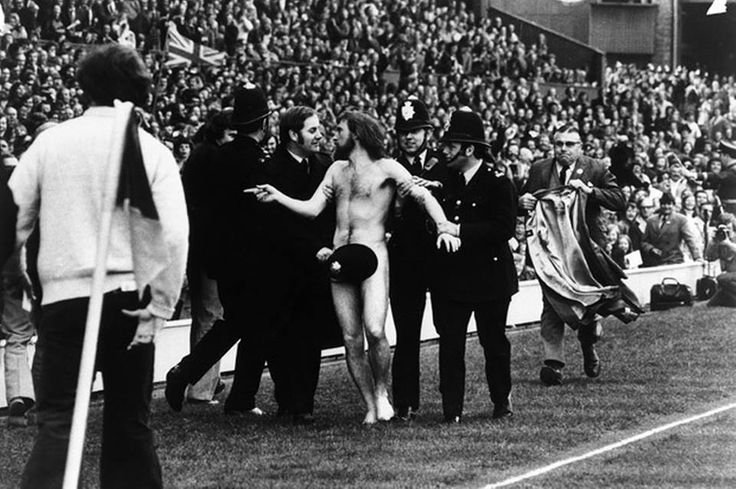 9. Streaking at a baseball game
Streaking is usually unheard of in baseball, but when 22-year-old Collin Grundstrom ran naked across the pitch, in a game between the St. Louis Cardinals and the Philadelphia Phillies in 2012, he made history (in all the wrong ways!) He did "walk off, a hero", albeit with security men.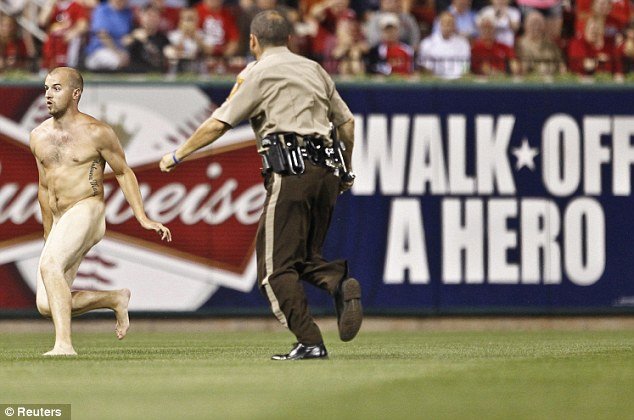 10. Streaking for attention!
Something as quaint as golf doesn't see much of a hullabaloo, right? WRONG! Kimberly Webster decided to streak at the President's Cup in 2013, sheerly out of the frustration that golf doesn't see female streakers!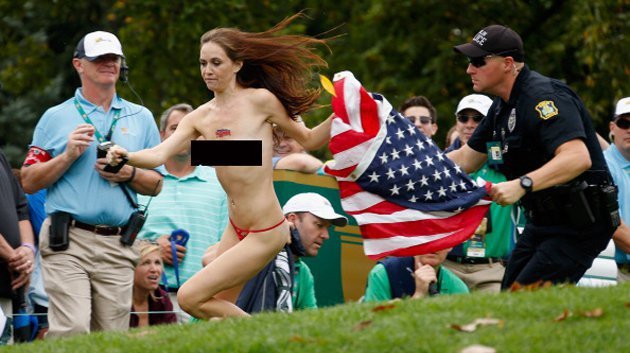 11. Snooker Streaker
Yes, you read that right! Even a sport like snooker sees streaker activity. Perhaps it's just because both words rhyme…? This unknown streaker interrupted the Embassy world snooker final between Ronnie O'Sullivan and Graeme Dott in Sheffield, England, 2004.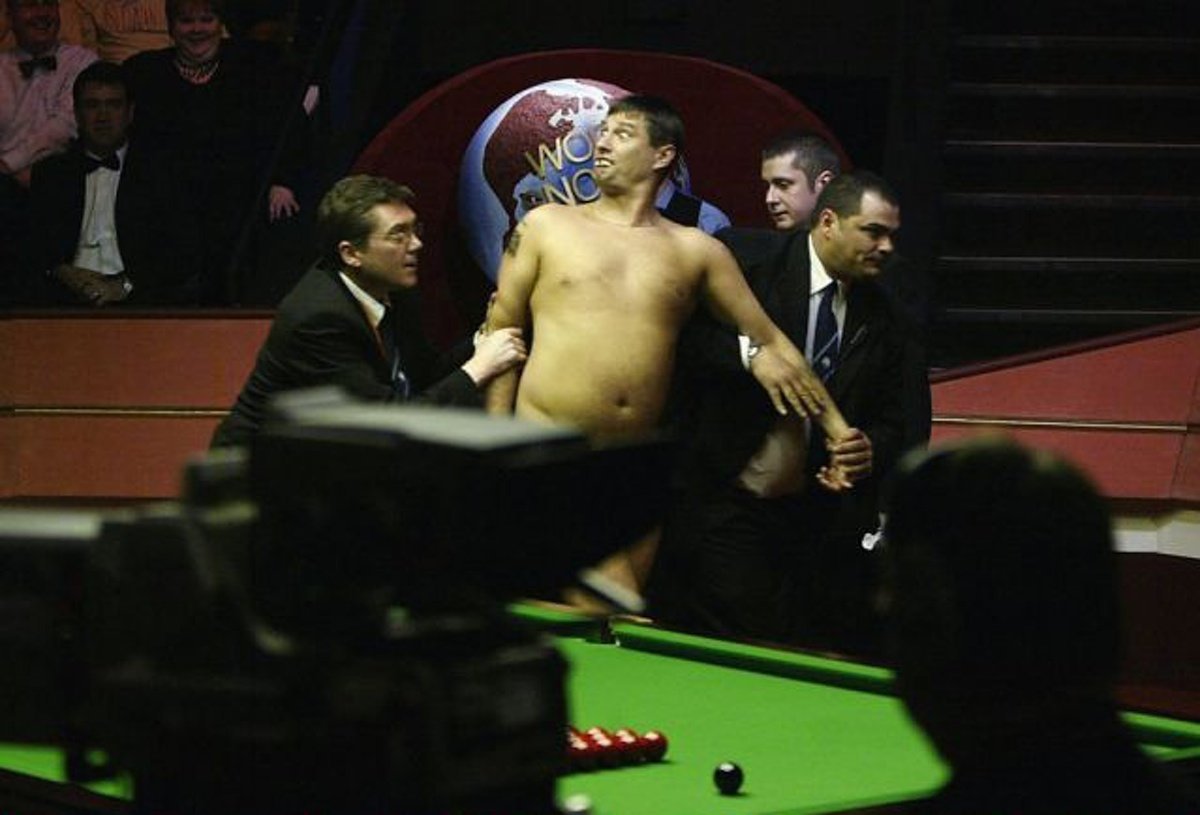 12. Lleyton Hewitt's nightmare
A streaker ran onto Centre Court before being apprehended by umpire Mike Morrissey, during Hewitt's final match against David Nalbandian, in Wimbledon 2002. Guess who it was ? It's Mark Roberts, again! (Scroll back up to point no. 5)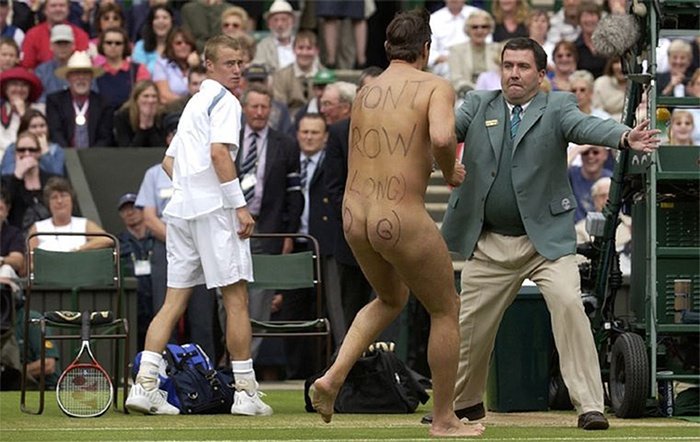 13. Premier Level Streaking
A match between Aston Villa and Manchester City saw a streaker named Sam Gorman, pulling off amazing acrobatics as the crowd cheered on!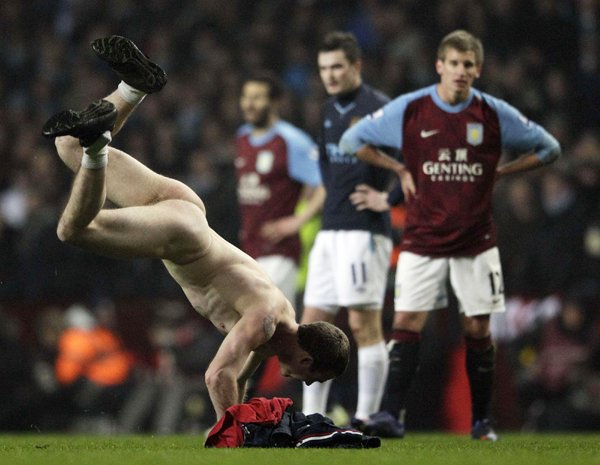 14. ANZ Stadium Streaker
A streaker named Wati Holmwood dared to bare it all, in the final moments of the ARL State of Origin match in Sydney's ANZ Stadium.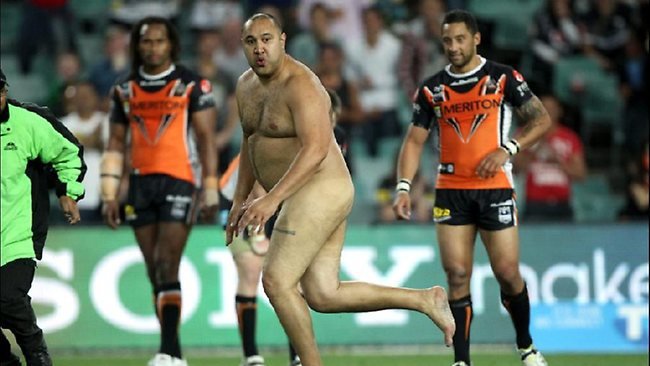 15. Streaker posing as a fake referee
The University of Arizona played host to UCLA in 2011 and just before halftime, a man posing as a referee burst on to the field. He started shedding his clothing and triggered off a brawl between both the teams, before the tough looking cops got to him. It was Mark Roberts, yet again!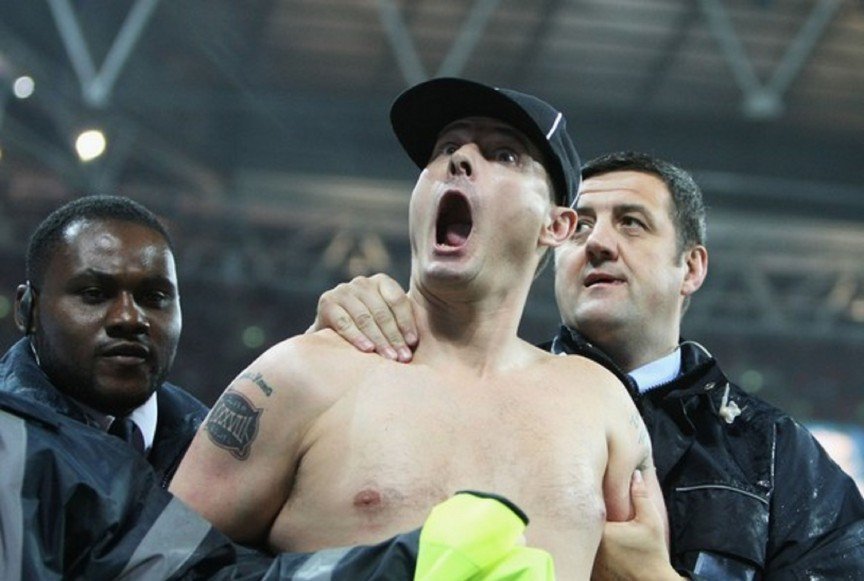 And if you thought streaking would catapult you to instant stardom, then I'm sorry, you're a step behind Karl Power!
This Briton made it to Manchester United's team photo before their Champions League fixture in 2001 (against Bayern Munich)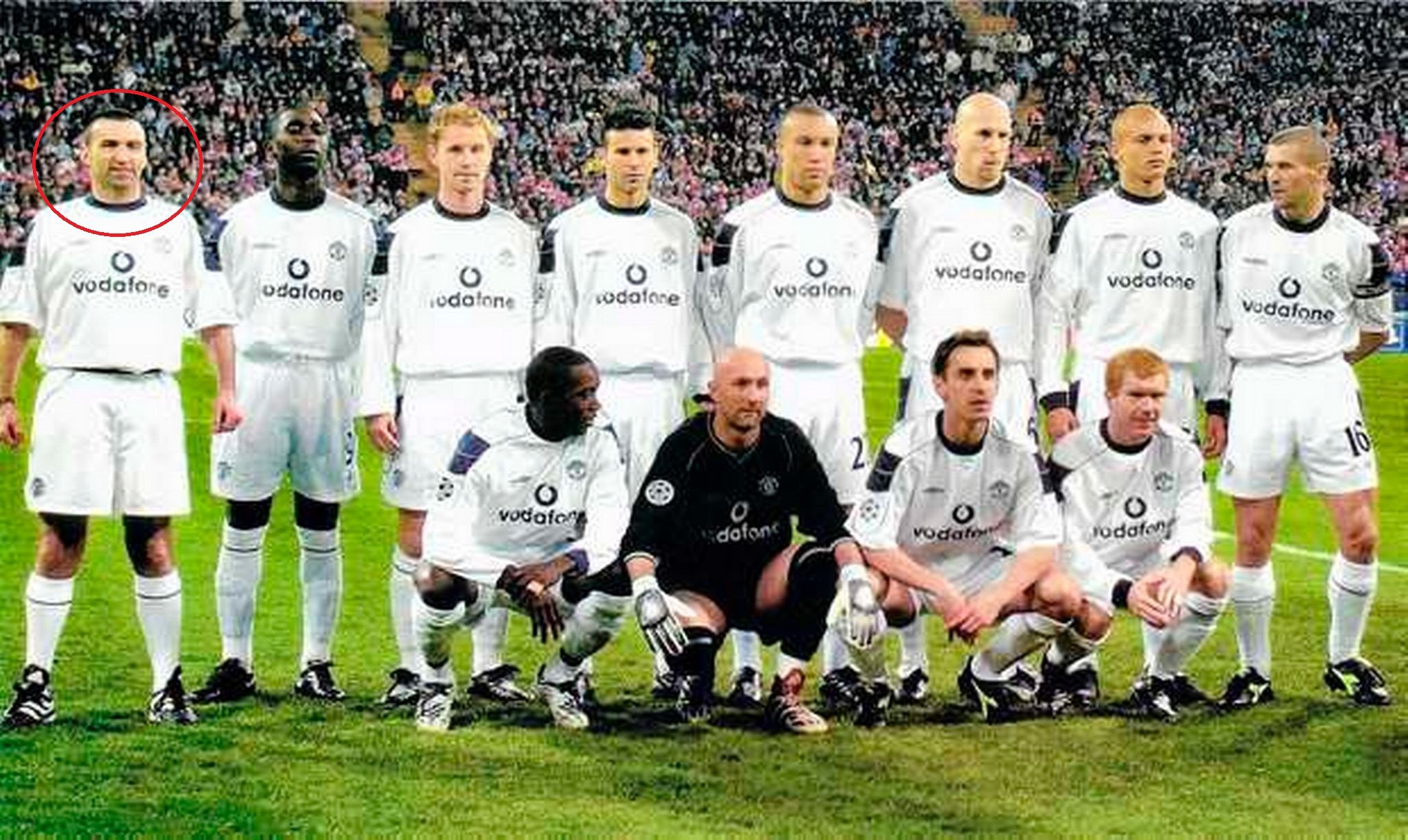 He even went out to bat for England against Australia, in 2001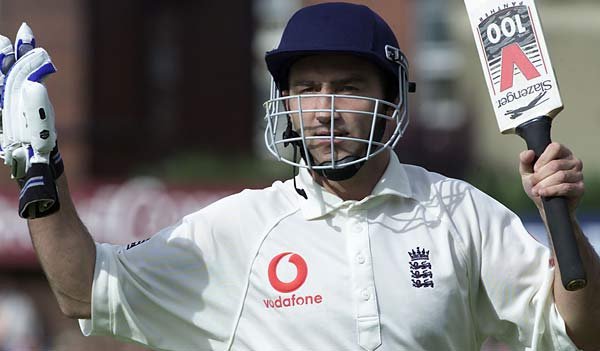 Beat Michael Schumacher to the podium in the 2002 British Grand Prix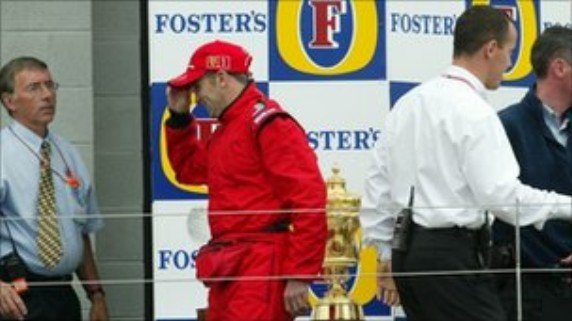 ….and also played a small game of tennis at the Centre Court, before Tim Henman's match (in 2001).