Growing up with Indian parents in a purely desi household is a unique experience to say the least. That's not something you realise until you meet your foreign friends and their parents. What better manner could there have been in this day and age to recount a brown kid's childhood anecdotes, than tweets.
So here are 15 tweets about growing up with desi parents that we can all relate to.
1. All stories in a line.

2. Been there.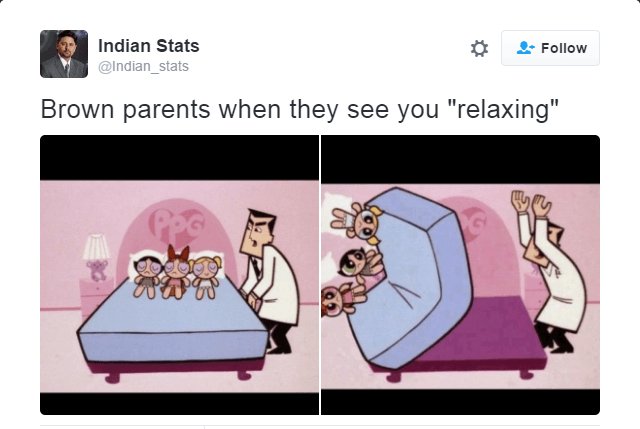 3. Damn! Been there too.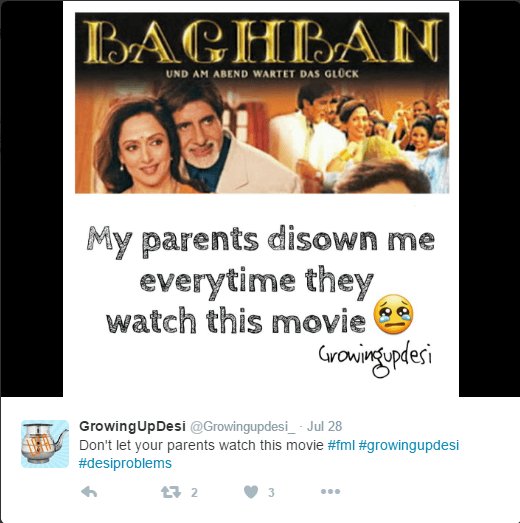 4. No potential opportunities missed.

5. Better than anything else.

6. Which one did you turn out to be?

7. Damn! That probably hurts.

8. Not very subtle sexism. Just desi parent things.

9. There's more truth in there than we can bear.

10. But that's just white noise.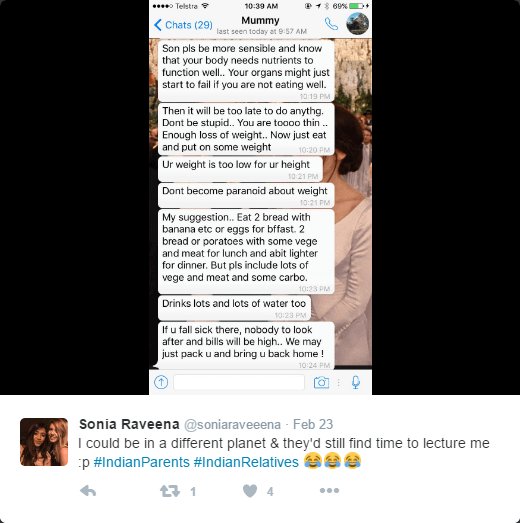 11. Unless you fucked up.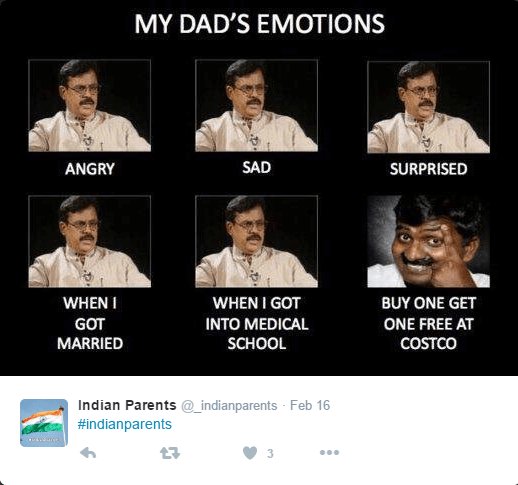 12. Itna pyaar healthy nahi hota.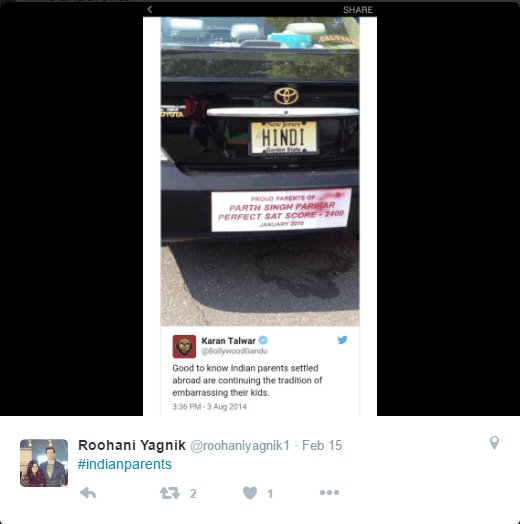 13. Right in the feels.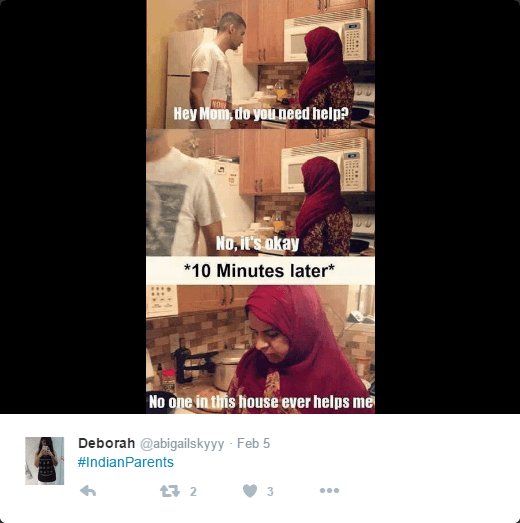 14. Burn!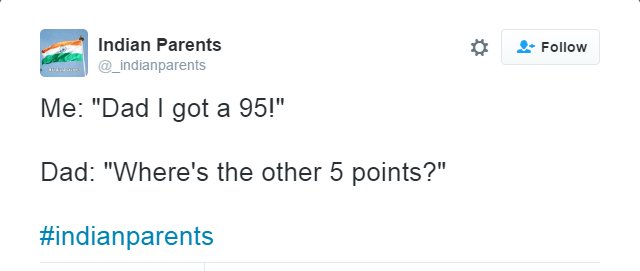 15. When will this end?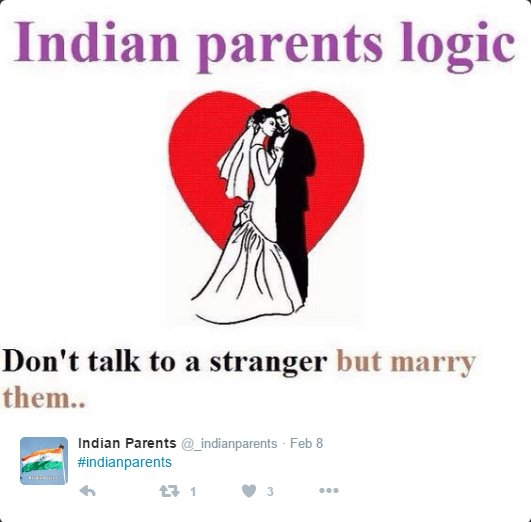 Just makes you *sigh*!