In association with
Cadbury 5Star
Hey! What's good? 
Yea I know, it's officially cricket season!
Cricket is a massively celebrated game of sweat and effort. From the players on the field to the fans supporting from the side lines, everyone's high on energy, adrenaline, and emotion. But then comes the third umpire, who can change the entire game and everyone's emotions in a second.
Sounds like legendary stuff!  
Talking of legendary stuff, Cadbury 5Star is embracing the season by celebrating this age-old unsung hero of cricket in the most off-beat way possible. 
According to the brand, third umpires manage to hold the most power in cricket and get to make historic decisions, even though they spend the entire match sitting on a chair, inside an air-conditioned room, doing almost nothing.
The brand has been championing the idea that "doing nothing" can be powerful. So, they've declared third umpire C.K Nandan as the living embodiment of this philosophy and decided to pay tribute in the quirkiest way possible.
A giant holographic statue of him opposite to the cricket stadium in South Mumbai. A place where cricket lovers from across the country can witness the legend in all his glory.
What a move!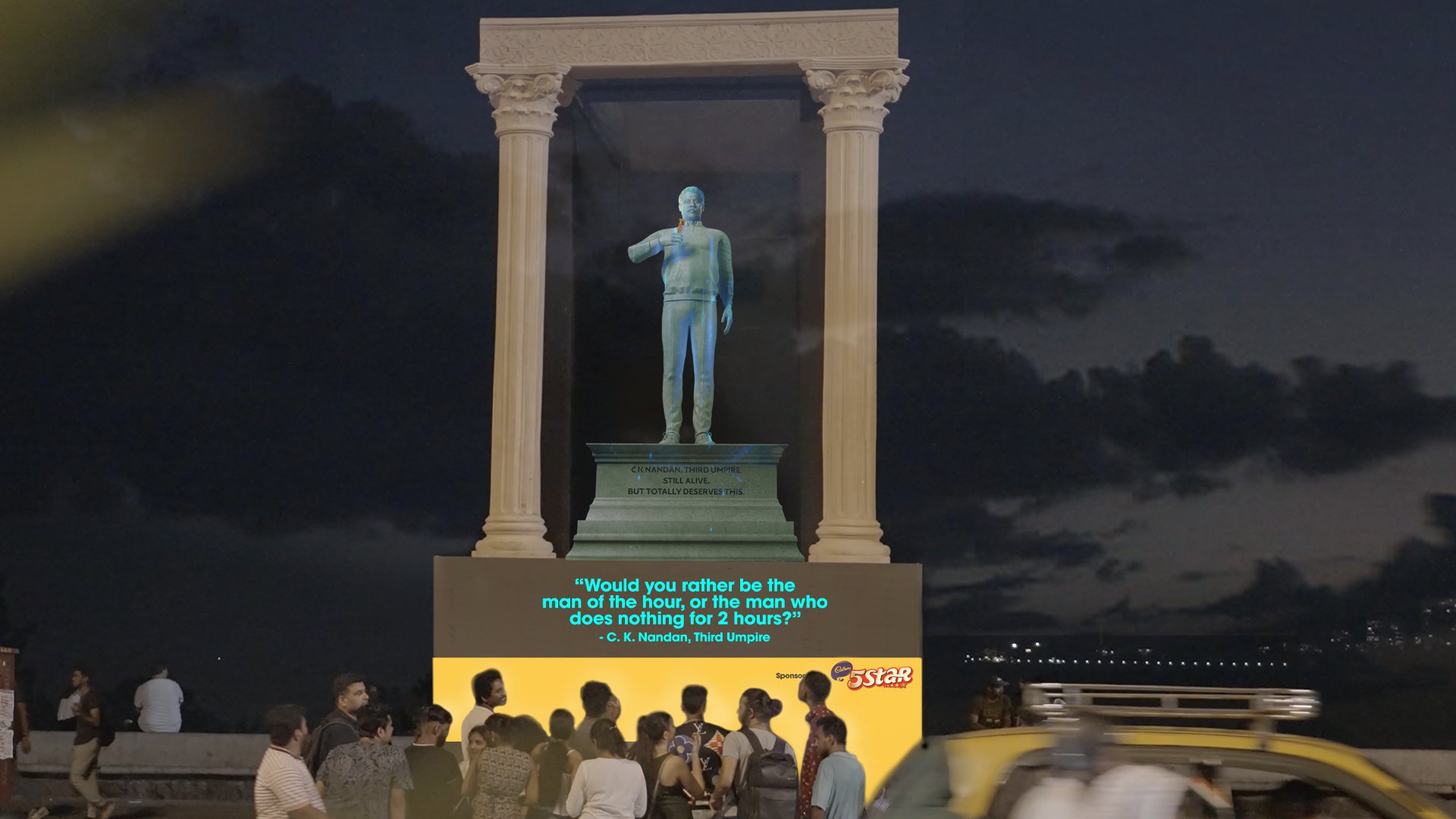 On the third day of its unveiling the statue hilariously switched to sitting down on a holographic chair and decides to quit standing for good, taking the idea of 'do nothing' to a whole new level. Just like a true third umpire that just keeps an eye on the game while keeping his cool, in literal ways!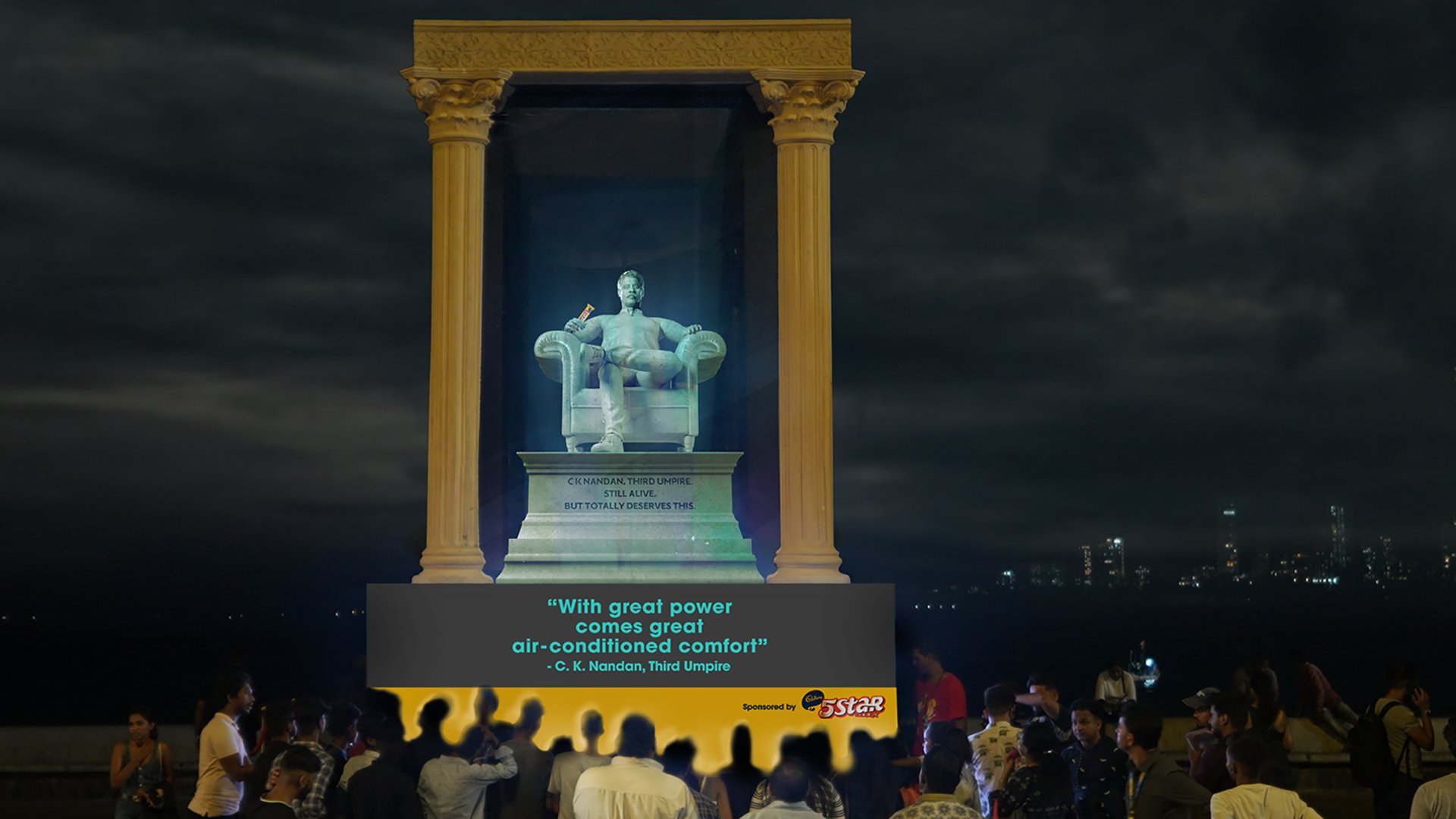 Maybe it's time for us to take inspiration from the real legends of cricket. And no one other than the third umpire could justify the philosophy of the brand better.
So why don't you have a 5Star, sit back like our legendary third umpire, and keep a keen eye on life at ease?
*Drags out of the couch to the arm chair, #DoNothingLegend in my own way*
Also, watch this brand film while you're at it.
*drags out of armchair and sinks into the bed*