"Hello, how are you? How is your brother, your sister, mum and dad, what about your dog or the lizard in your bathroom?" These are some of the questions that we are tired of hearing. I mean, is there anything more painful or annoying than the formalities that we follow on a regular basis. Maybe something that beats it is the fact that people expect you do it and if you don't, then well, you're just an imbecile. 
These 8 posters perfectly describe how painful formalities are and what would happen if they weren't there. 
1.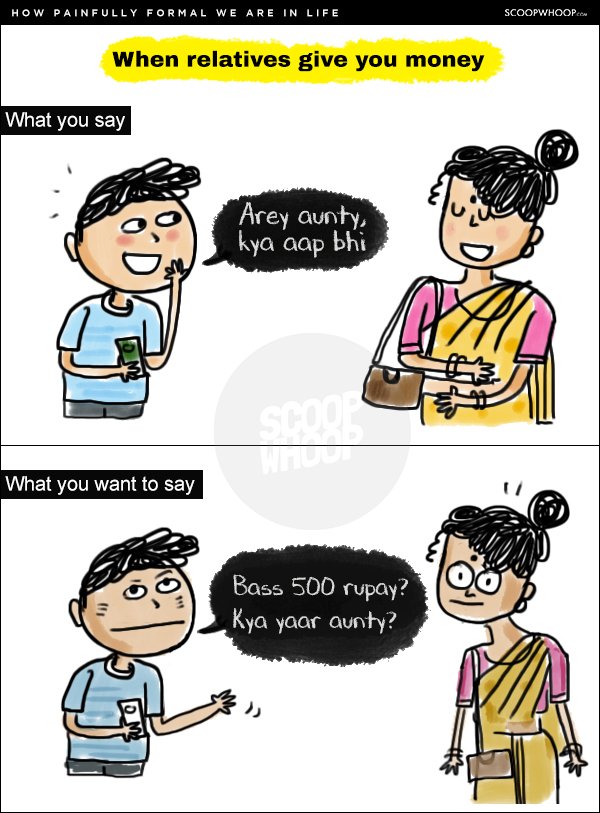 2.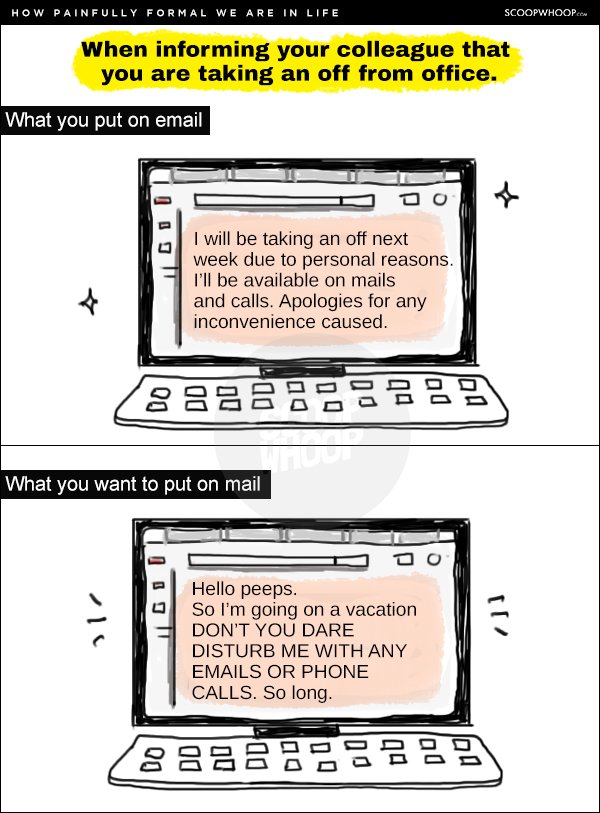 3.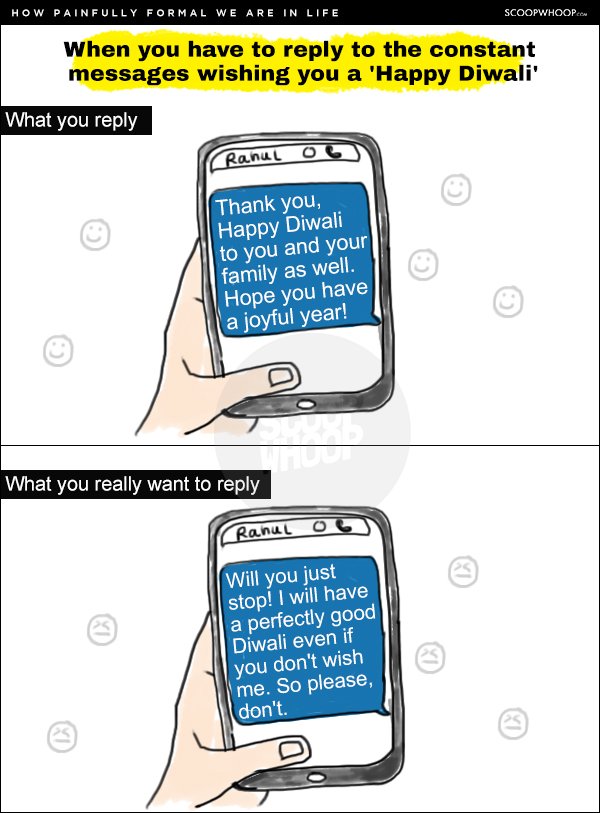 4.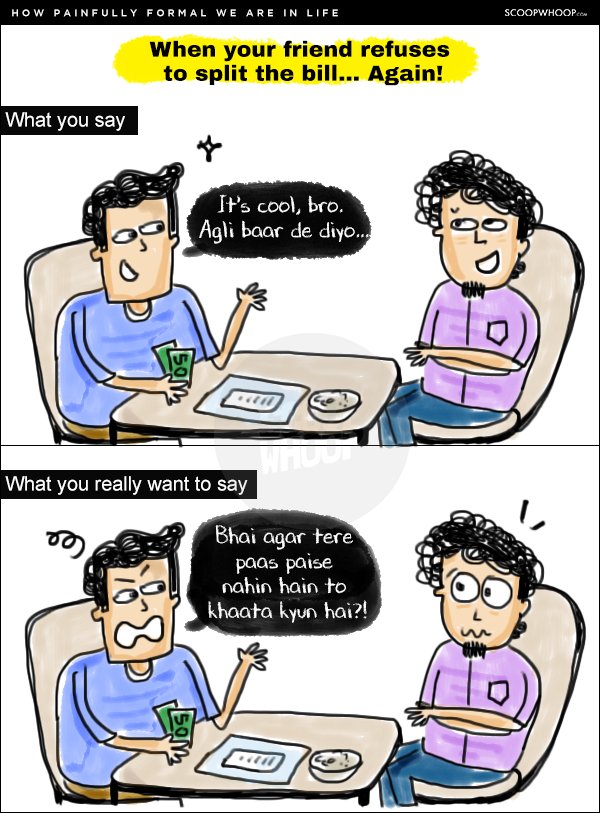 5.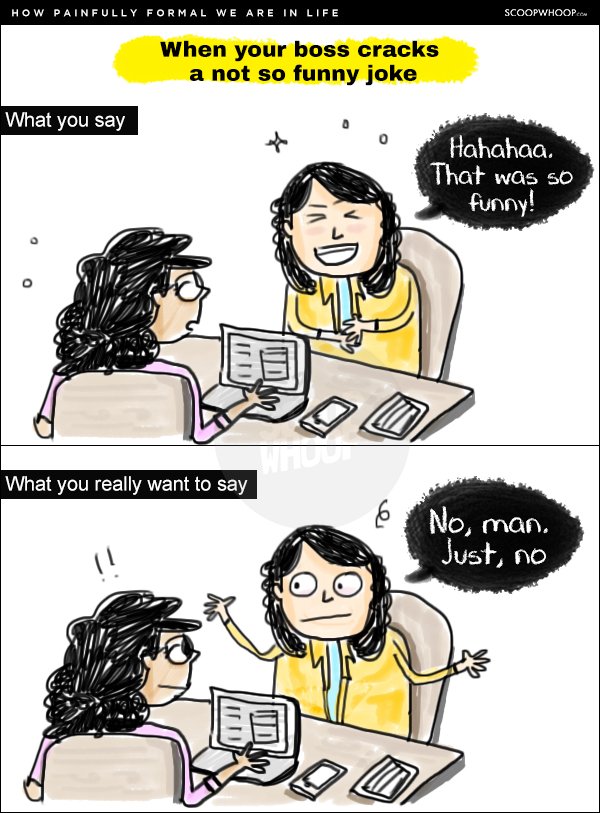 6.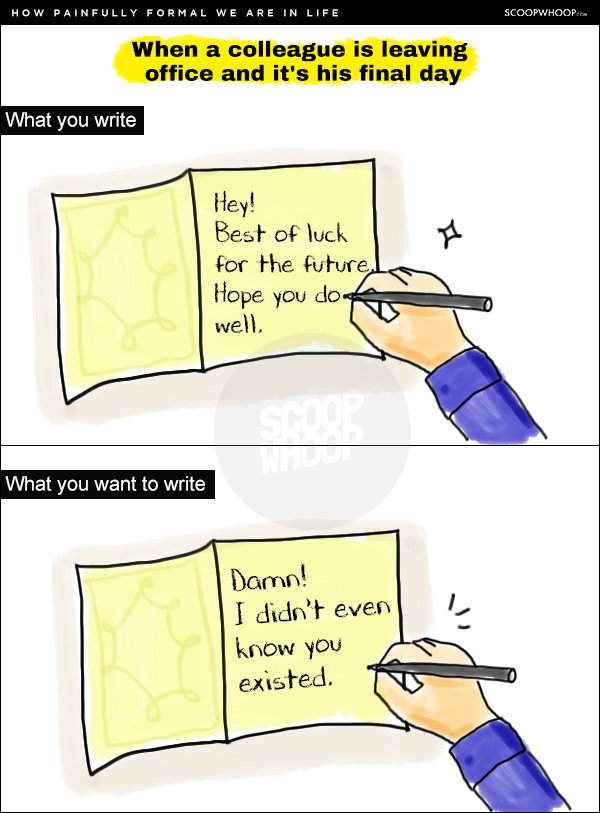 7.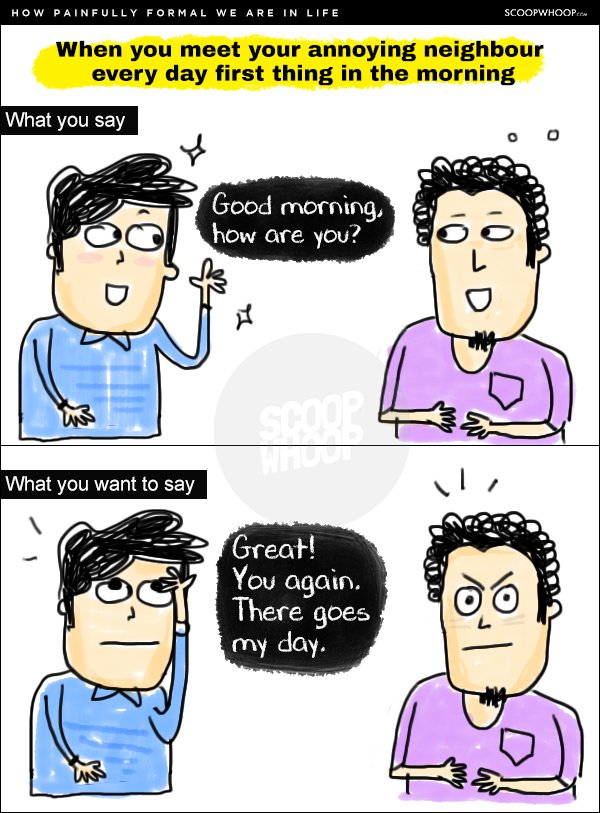 8.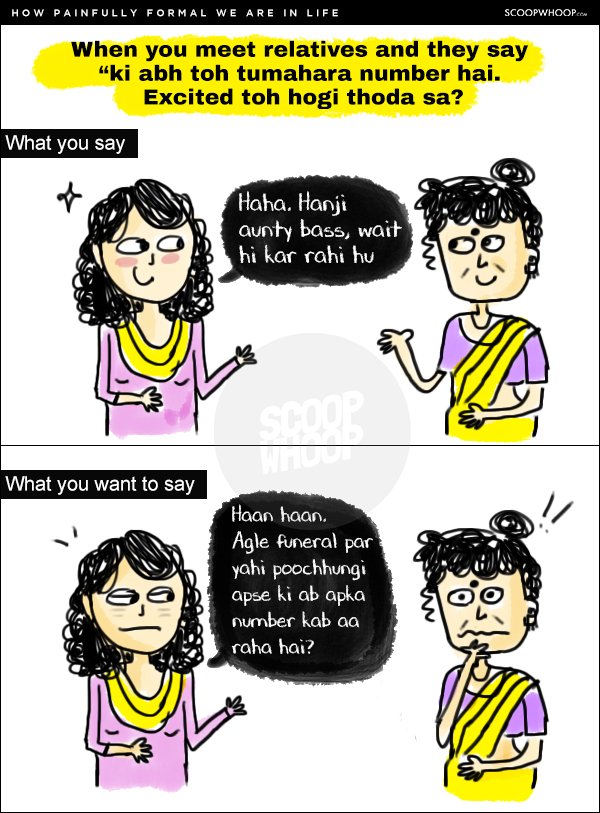 One such app that believes in #NoFormality is Hike. So get rid of these formalities and live a simpler, more enjoyable life with Hike. 
These awesome illustrations have been created by Rashi Khandelwal.