Unless you've been away from any and all forms of human communication over the last few days, you'd know that Aamir Khan's recent comments caused a little bit of a brouhaha in the country. So much so, that you had the Hindu Sena booking tickets to Pakistan for the actor and his family . Oh and of course, the Shiv Sena went one step ahead and offered a Rs.1 lakh reward to anyone who would slap Aamir .
Seeing as actually getting within slapping distance of Aamir is a distant dream for most people, Miami Ad School students, Himanish Ashar and Dhvani Shah , actually went ahead and made a website where we could do just that.
You can try your hand at it here .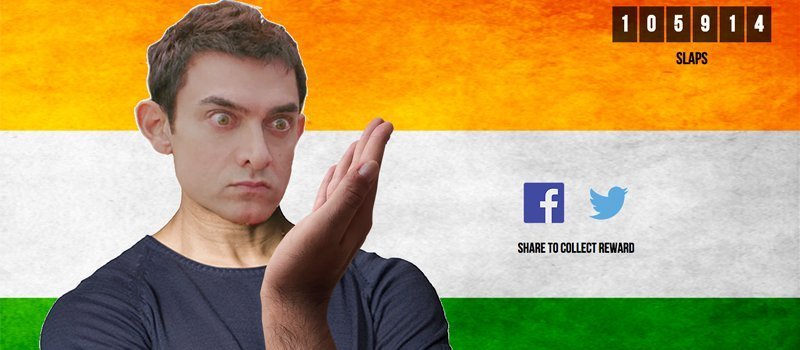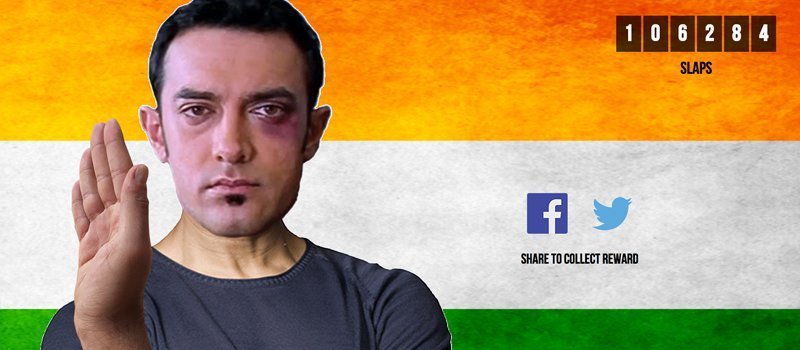 Ouch.