Attorney General KK Venugopal made a very sensible and reassuring statement on Wednesday. He said that data collected for Aadhaar is safe behind '13 feet high and 5 feet thick walls', reports The Indian Express.
FYI, this 'data' includes biometric details of people. He further added that the scheme is aimed at protecting the money spent on bridging the gap between the rich and the poor and to cut down on rampant corruption.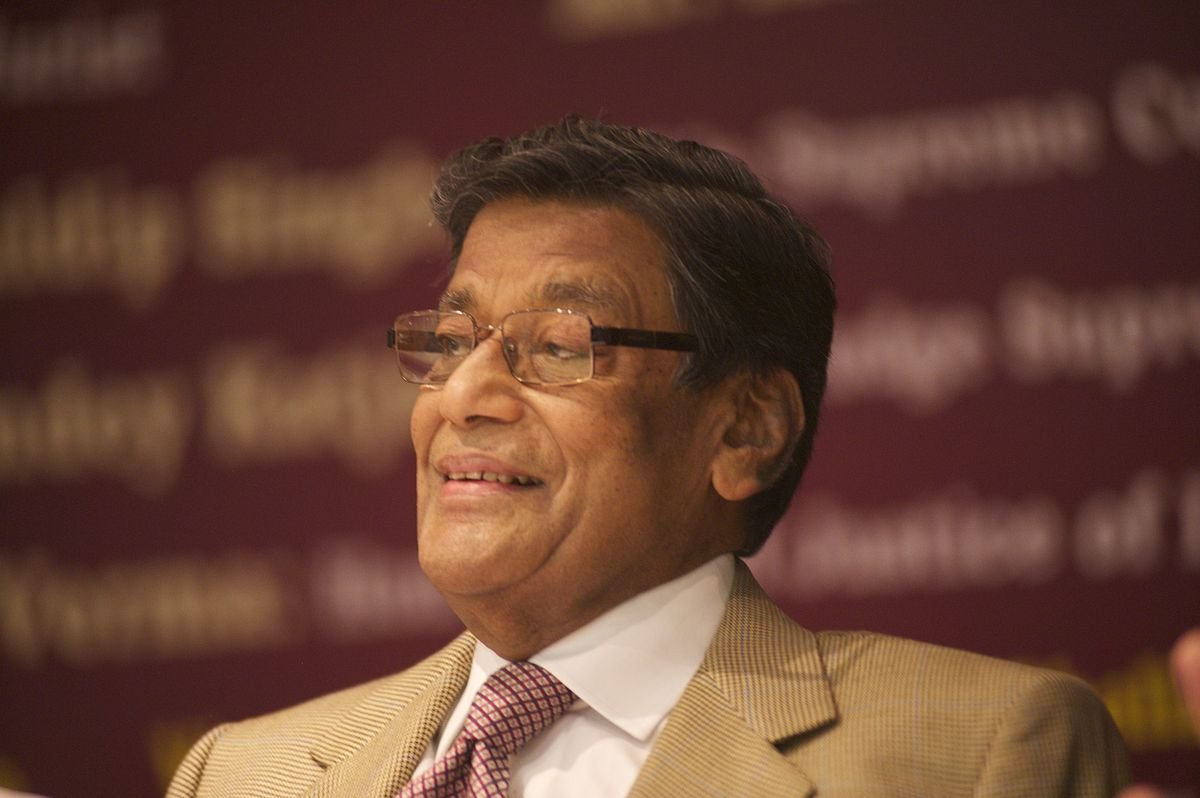 Never thought the scan of my iris had the potential to 'bridge the gap between the rich and the poor' but I am going to go with what the Attorney General has to say. 
Now, if you have nothing better to do, you can spend days and months analysing this statement and try to figure out how possibly can brick walls secure digital data. Or you can just go through the memes. 
I choose the latter, even though I have nothing better to do. 
Modiji has also hanged Nimboo-Mirchi and a photo of Rahul Dravid on the 13 feet long wall to have an additional layer of protection for the safety of #Aadhaar data.Thank you, Government ❤️ https://t.co/eCoKKLzcBv

— Advaid (@Advaidism) March 22, 2018
AG KK Venugopal shall be nominated for #Nobel Prize in security.. Yes, Nobel committee should create a prize category for #security and KK Venugopal should be declared a first and only winner in this category for building 13 feet high wall to secure #aadhaar data… @UIDAI https://t.co/rOkf2Fol8y

— Amit Goel (@amitgoel1287) March 21, 2018
Next Olympics High Jump Medal Is OursJust find that bloke who scaled those 13′ high walls and stole the Aadhaar data.

— Aslam Baig Mirza (@Aslam_Baig_Mirz) March 22, 2018
Somewhere, a man is reading articles about Facebook failing to secure their user's information. He is heaving a huge sigh of relief. He's off the hook. He doesn't get why people hire fancy firms to farm data, they could just spend 500 bucks. Oh…also…he works for Adhaar.

— Vir Das (@thevirdas) March 22, 2018
Aadhaar data is secure behind walls that are 13 feet high and 5 feet thick, the government's top lawyer said.This is what gives me confidence about my data security. And that stupid Airtel girl is asking for Quick Heal Security.#Aadhar #अनाधर

— Bhavin Mehta (@BhawyenMehta) March 22, 2018
This Aadhaar is brought to you by Binani cement. Strong walls for data protection

— Sachin Kal (@sachingk) March 21, 2018
The White Walkers are laughing somewhere reading about this 13-feet-high wall, and John Snow is relieved there someone else who knows nothing.
My mom always tells me I am stupid, she should read more news.