For everyone who has walked the face of earth in the '90s, Alok Nath is God's way of saying that he exists. Fondly known as 'Babuji' in this part of the world, Alok Nath has been an epitome of all things godly and moral. From aashirwaads and kanyaadaans to sanskaars and beyond, Alok Nath has been preaching how we should live our lives in all righteousness.
So naturally, when Alok Nath tweeted some ' unsanskaari ' stuff to shame Kavita Krishnan on her anti-Modi remarks, all hell broke loose on Babuji.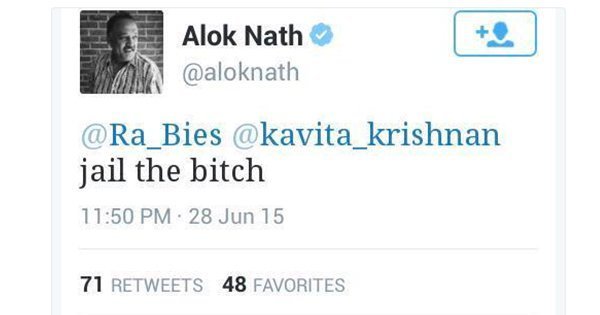 However, if Alok Nath has anyway decided to switch on the badass mode, we thought he might as well reply to the naysayers in a new avatar.
Here you go haters, in your face.
With love, your rapper Babuji: