Life gives us little moments of joy a midst great tragedies. Whenever something horrific happens, I head over to Anu Malik to hear his take on it. History writes itself when Anu Malik writes himself. He takes a lot of pride in proclaiming that he can come up with profound shayari instantaneously.
He considers it God's gift and is not at all bloated about his astonishing talent. Further, he publicly credits some of his 'genius work' to good weed. Whatever the case may be, we love the poet in him, and want him to carry on the good work forever. More power to the Kavi in you, Sir!
Here is Anu Malik taking on some of the gravest issues of the modern times with his lethal brand of poetry. Enjoy!
1. Feminism 101
Context: Episode winners for ' Entertainment ke liye kuchh bhi karega ' get Rs.11,000/-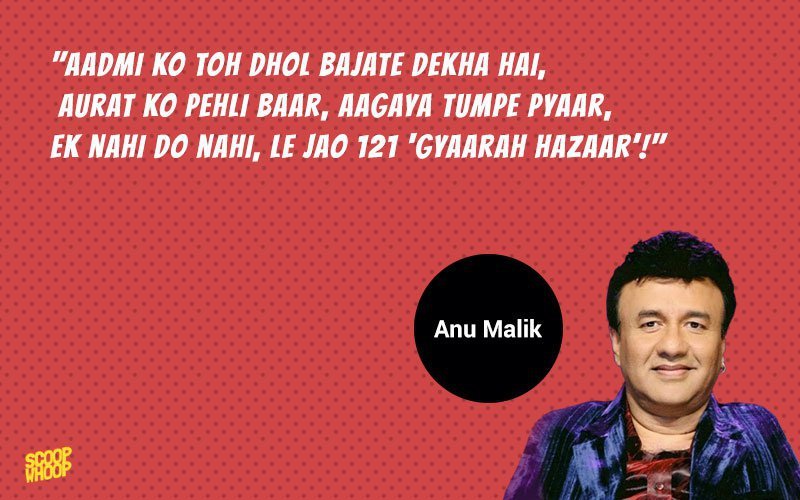 2. Game of Thrones.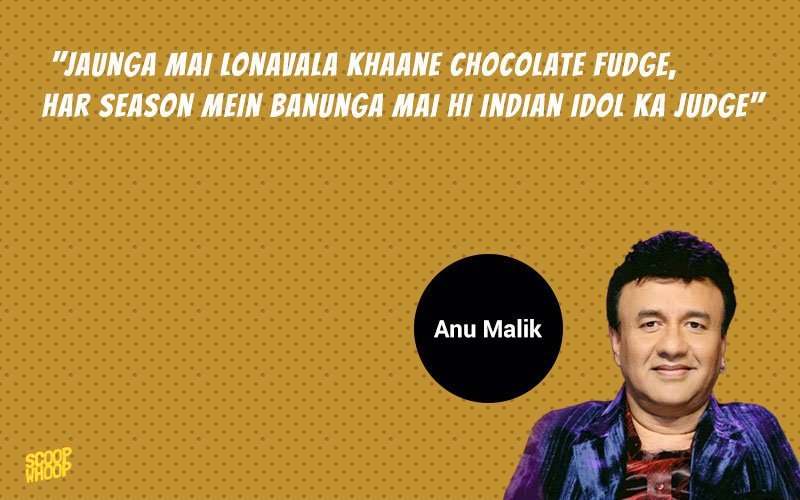 3. Sweat-money equilibrium.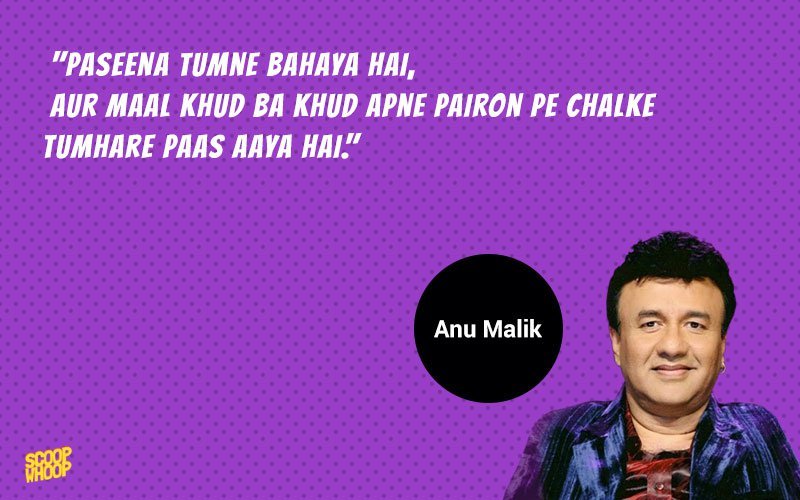 4. Mumbaiya Ishtyle!
Context: While introducing performers to his show, ' Entertainment Ke Liye Kuchh Bhi Karega .'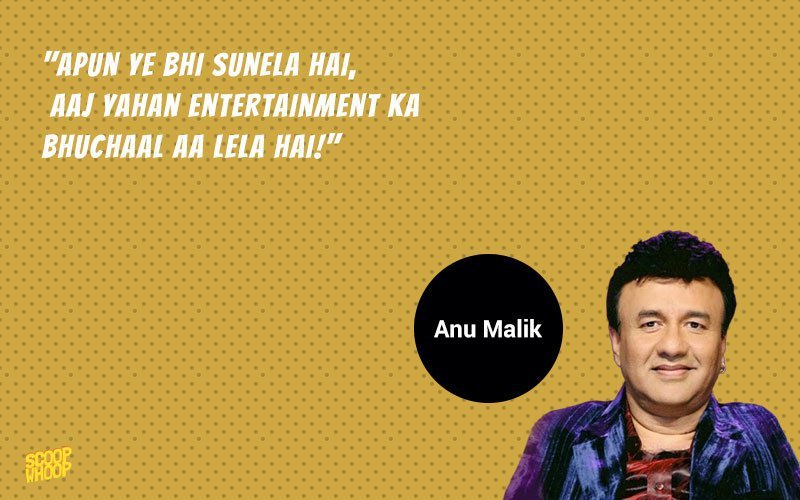 5. Love instructions in verse.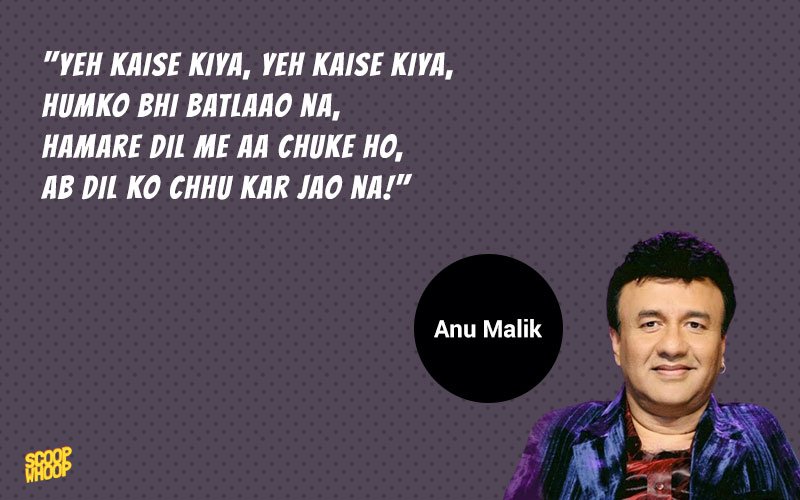 6. Culinary flirting.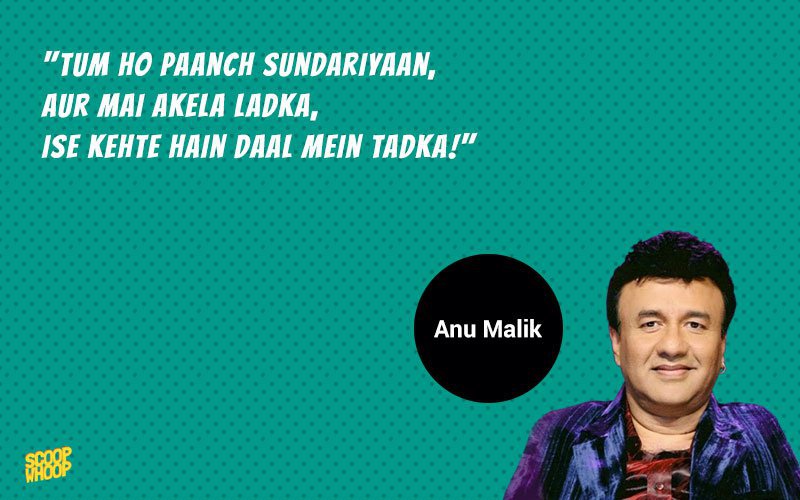 7. Anu goes green.
He is progressive and is not afraid to promote marijuana in public. RESPECT!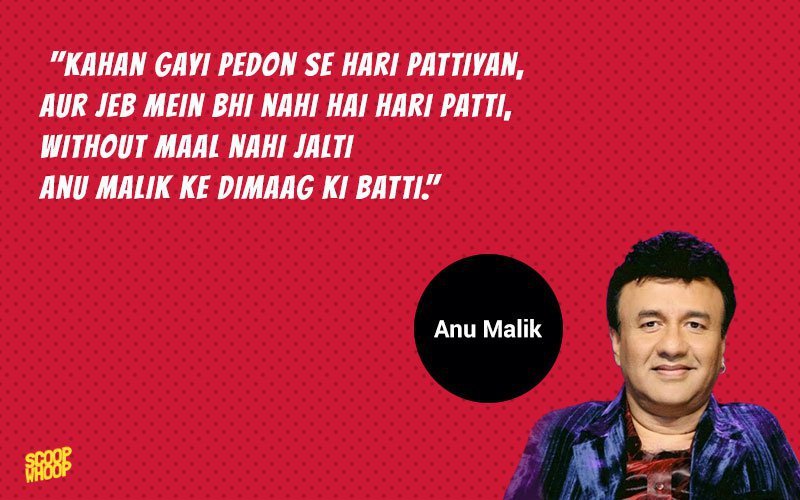 8. Battle of two poetic geniuses.
Context: These lines were 'created' on the sets of 'IPL Extra Innings' when Navjot Singh Siddhu made a 'sher' on Farah Khan. Following Siddhu's "Entertainment mein Farah Khan ko koi hila nahi sakta!", Anu Malik said: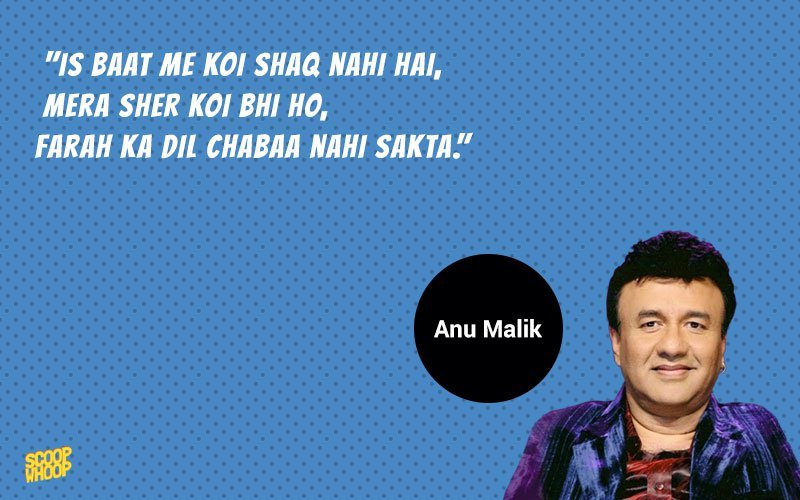 9. " Achhi shayari mein kya rakha hai? Sab moh maaya hai! "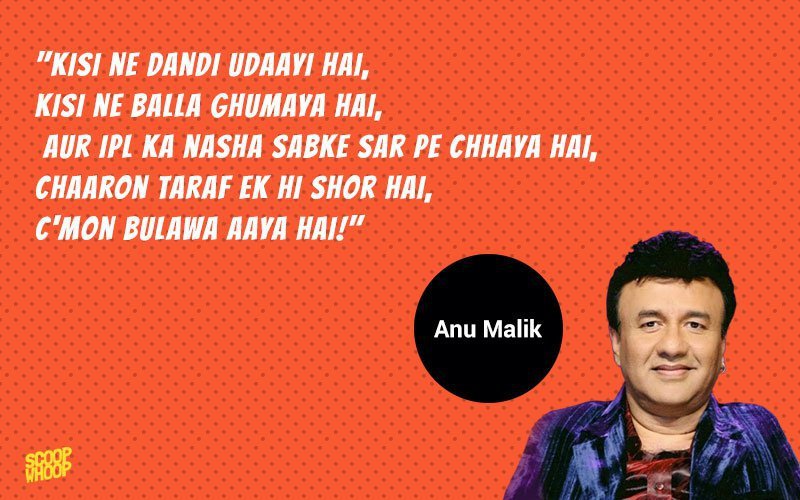 10. Paying a tribute to Rajesh Khanna.
To be noted: ' Ae maut tujhe maut aa jaye!' Waah sir!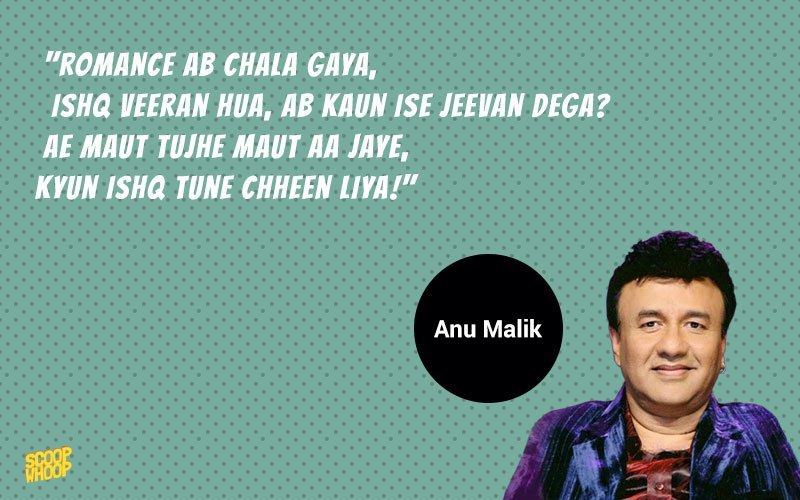 11. Promotion was never so classy.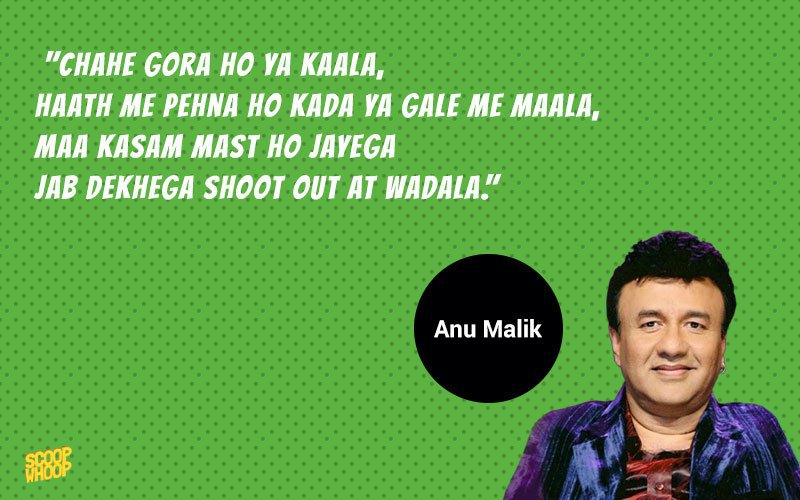 12. Jee haan, yehi hai fact .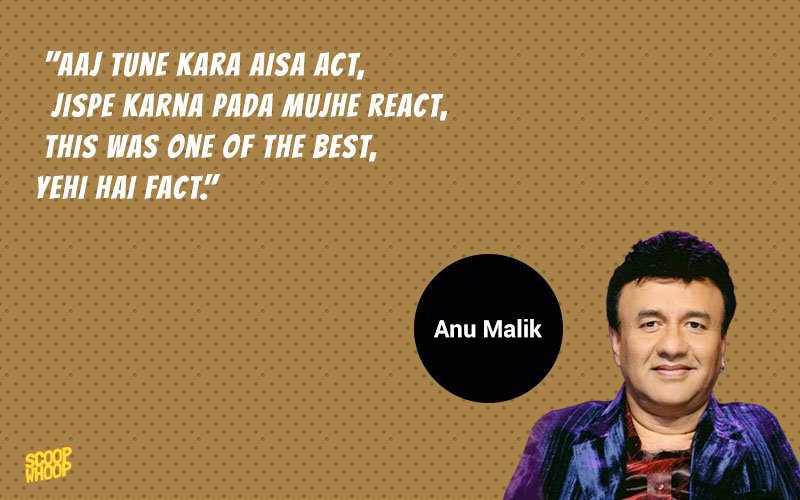 13. Who even cares about the title after that honor?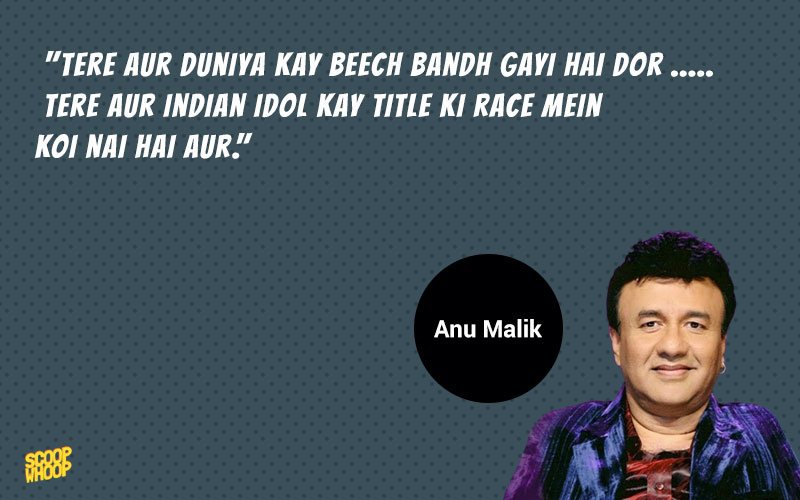 14. The well wisher.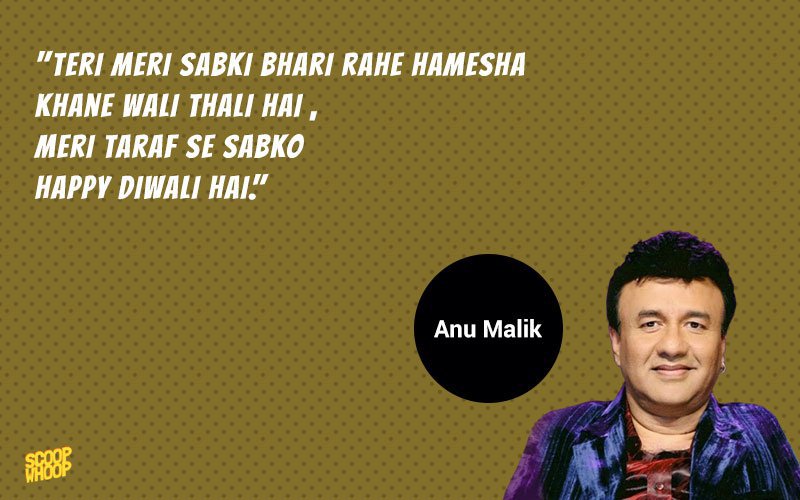 15. What a compliment!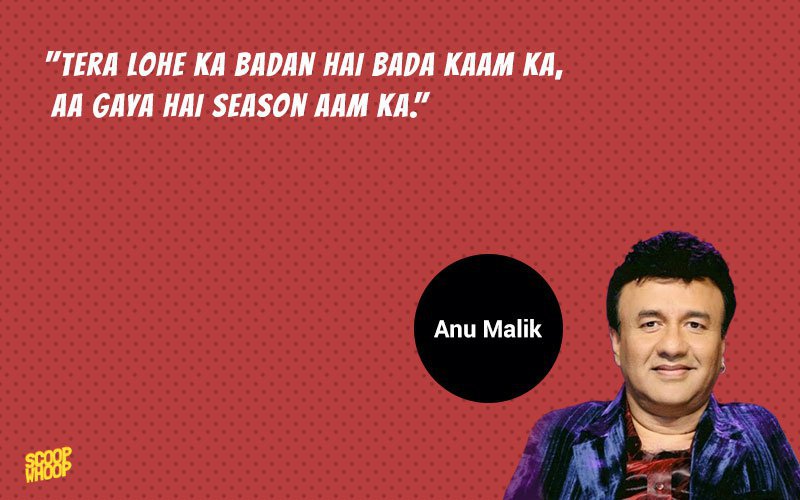 16. Arthritis over love, babes.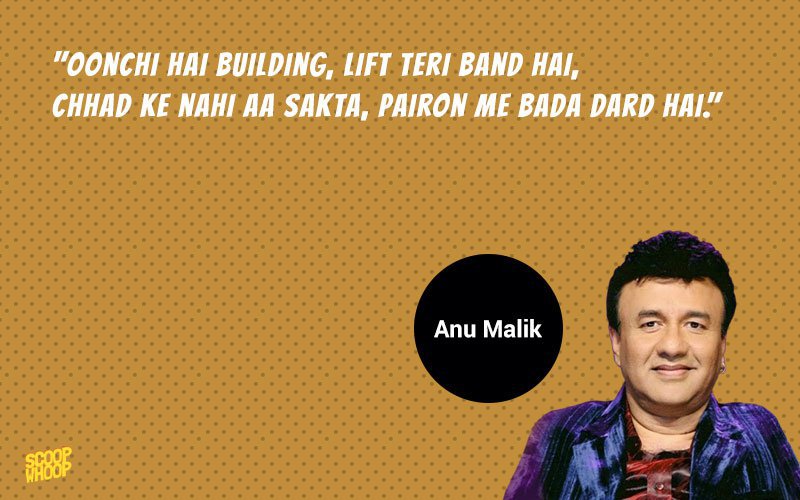 17. The King of Shayari .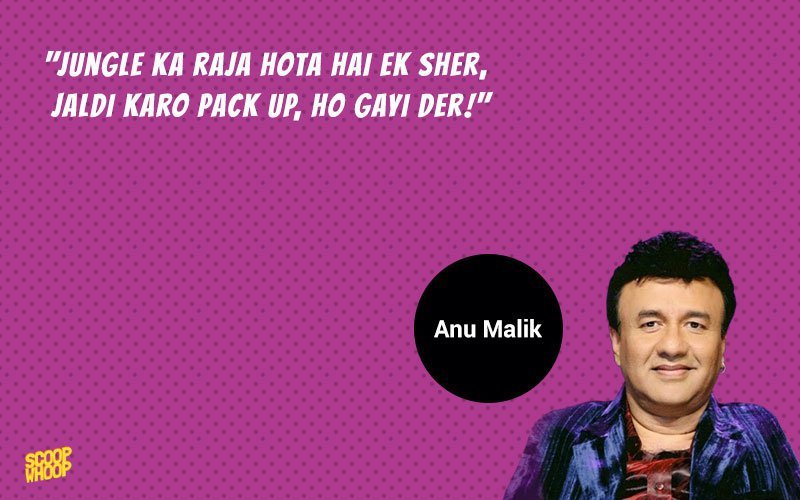 Shower him with your love and appreciation @The_AnuMalik