Delhi CM Arvind Kejriwal is globally known for two things. The odd-even rule and his love for mufflers.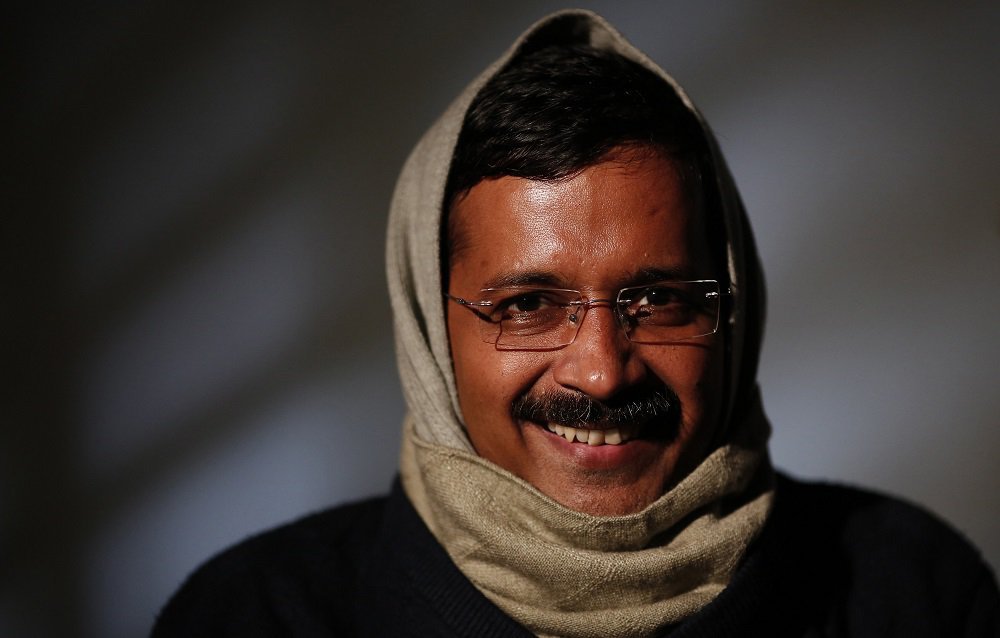 Such is his affection for mufflers, that the man and the muffler are almost indistinguishable now.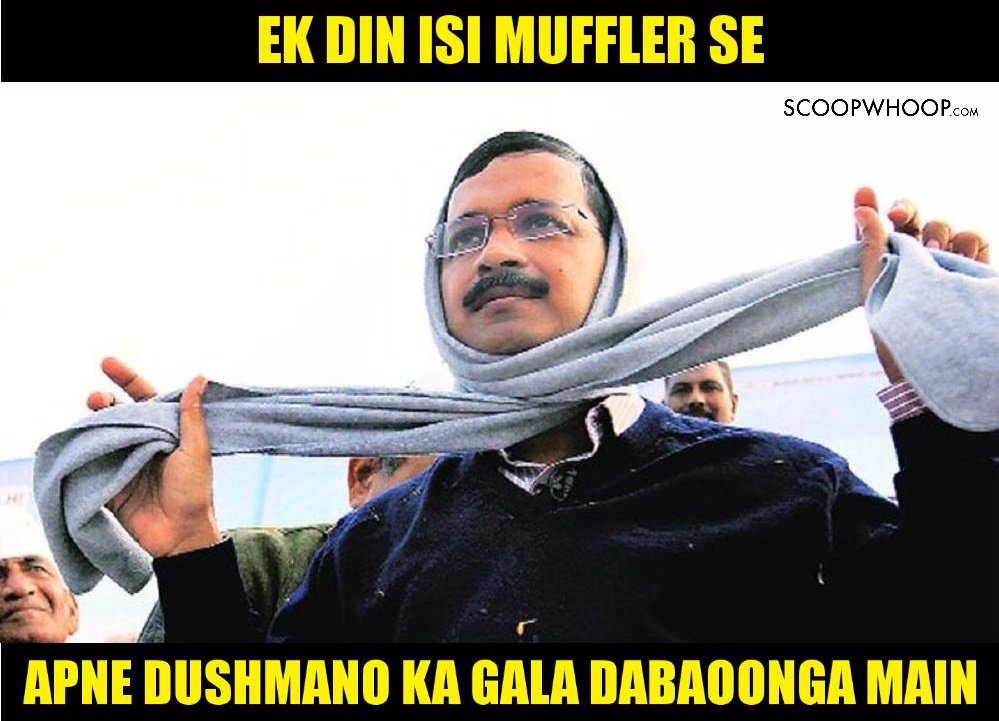 This infatuation of his has often given people source material to poke fun at him.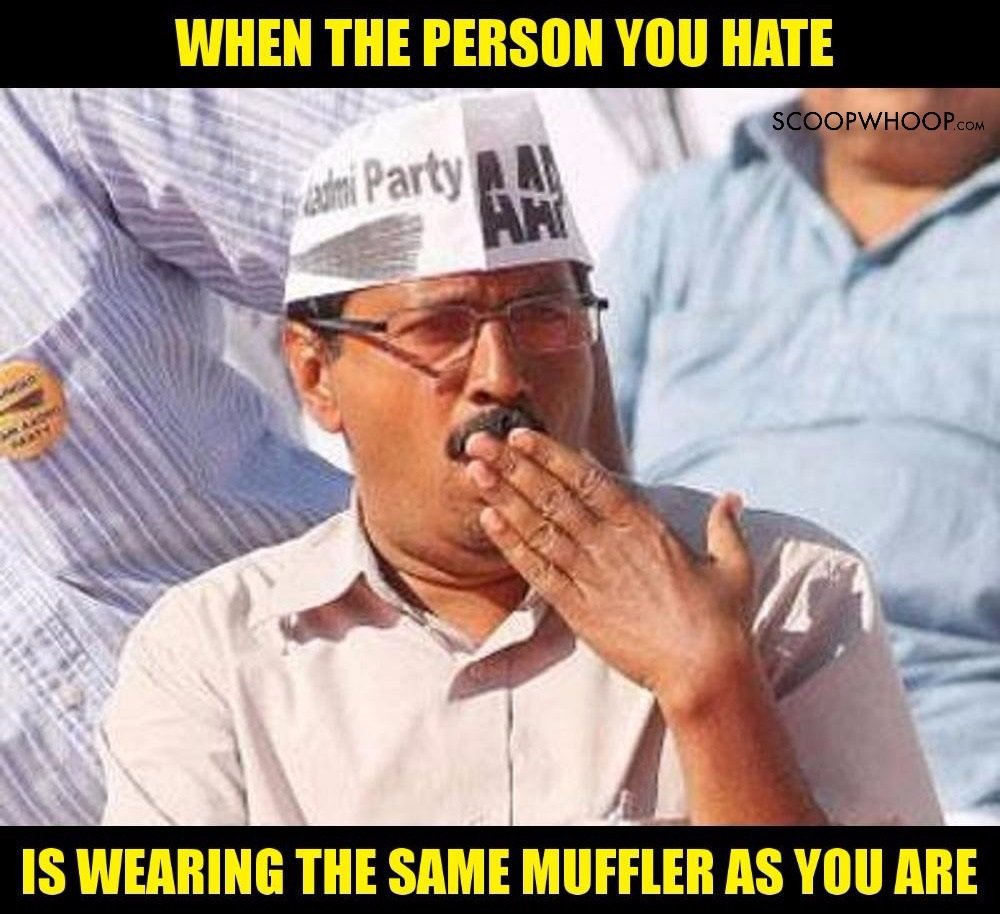 However, Mr. Kejriwal recently had the last laugh. And that too, at his expense when he himself made fun of his love for mufflers with this tweet.

Soon enough, his party members too joined in the fun.

As did the Twitterati in general.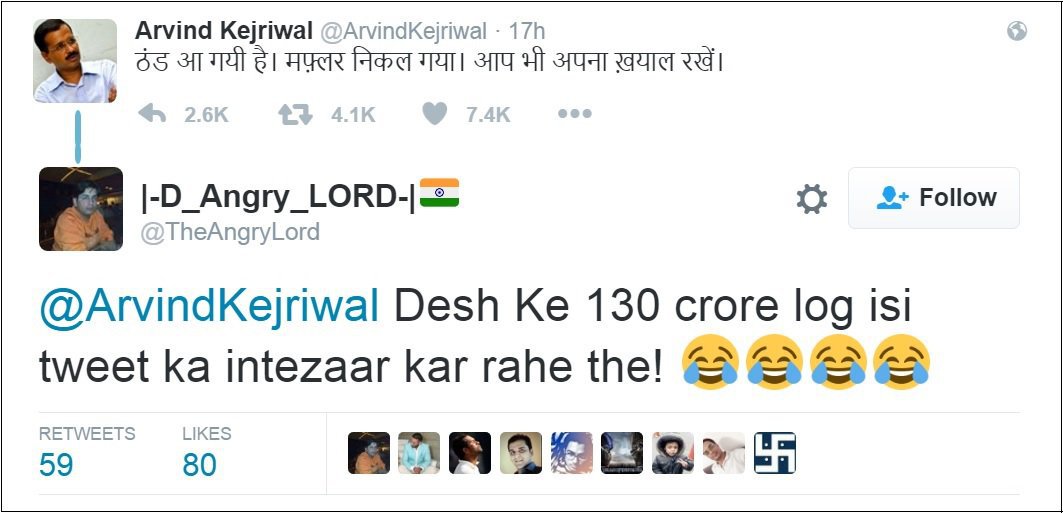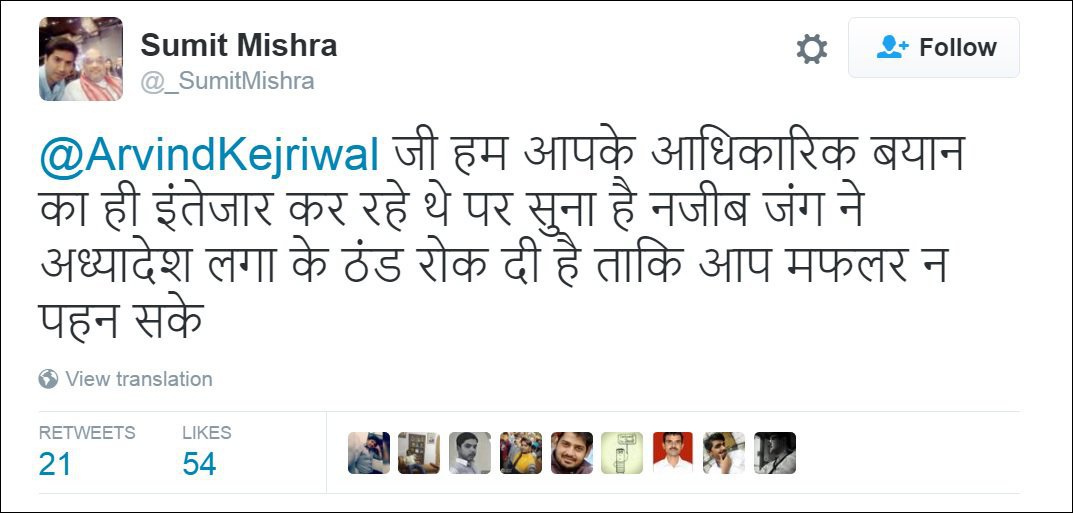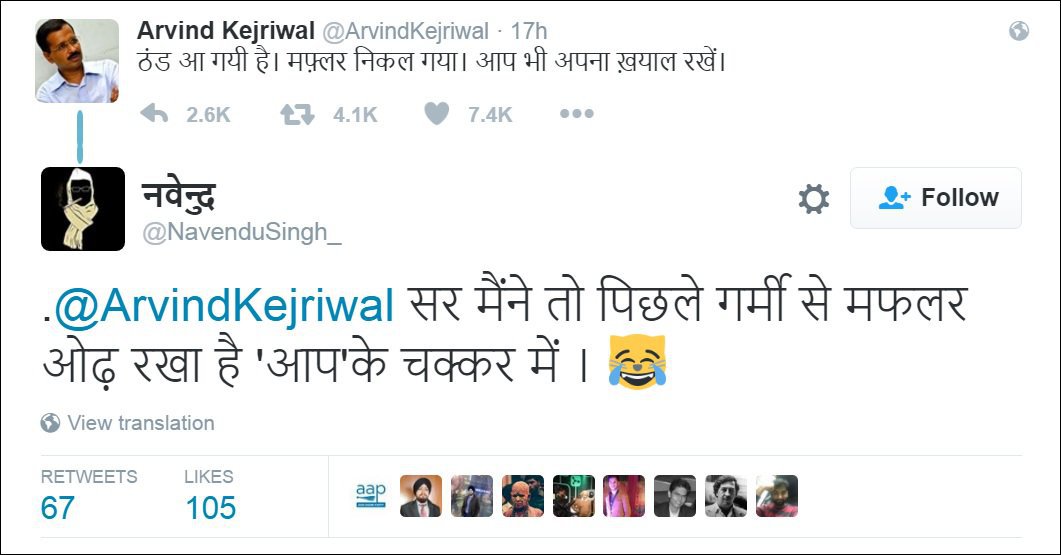 Delhi winters are measured not by the weather reports but by the length of Kejriwal's mufflers. *Shivers*