How many times have you asked a woman out in the restaurant by penning your thoughts on a piece of tissue paper? 
Ushering in a total paradigm shift are bill receipts, which are the new means of communication. Here are 30 of them for you to enjoy. Some are funny, some are sweet, while a few would totally elicit a WTF.
Discount for having "the best butt"!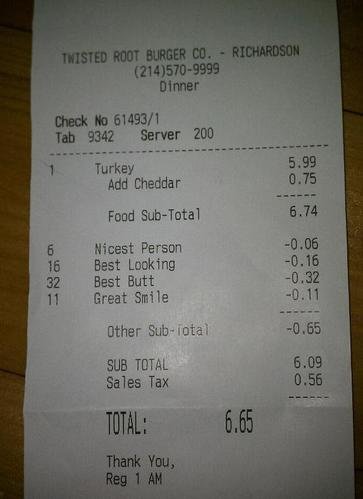 There's a price to pay for letting one rip!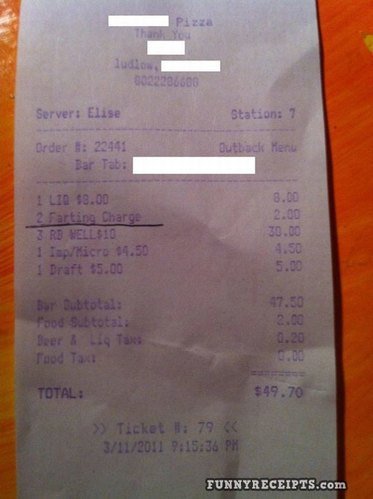 "Extra wet"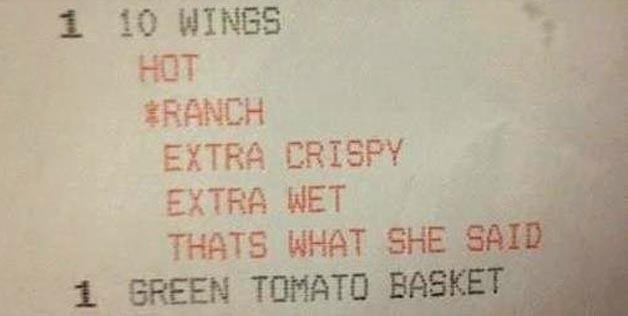 The waitress talked about her Italian roots. What she received must have left her totally flabbergasted! Way to go!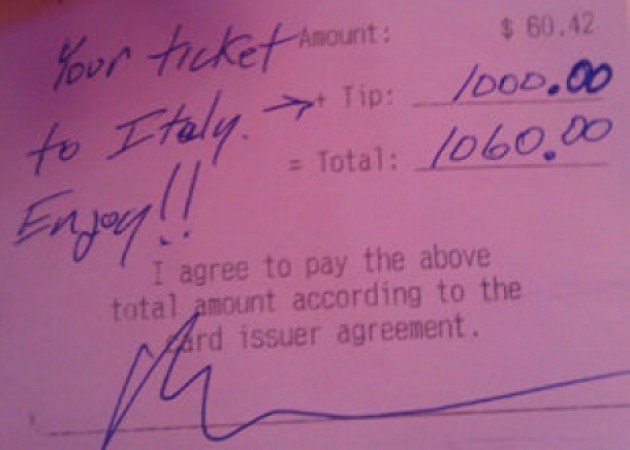 The best way to ask out a waitress!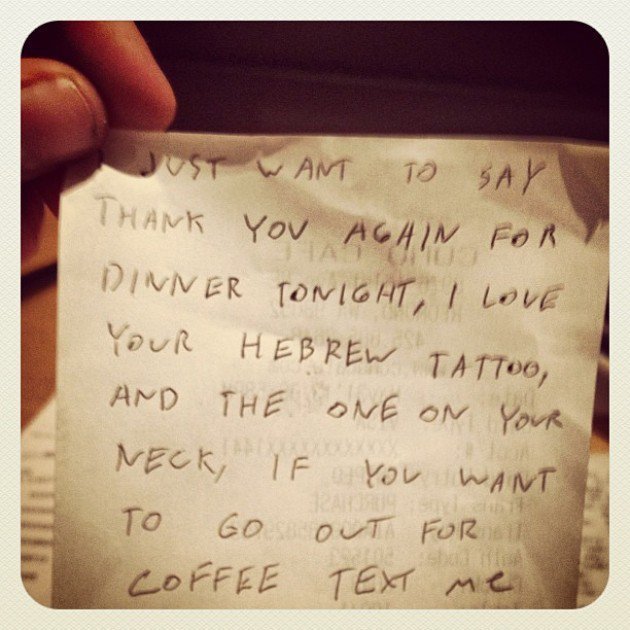 Having a tan pays!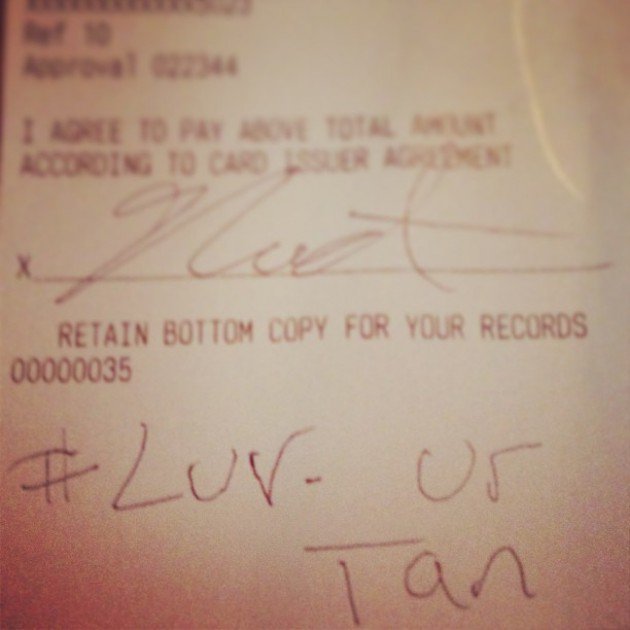 Cola Wars explained.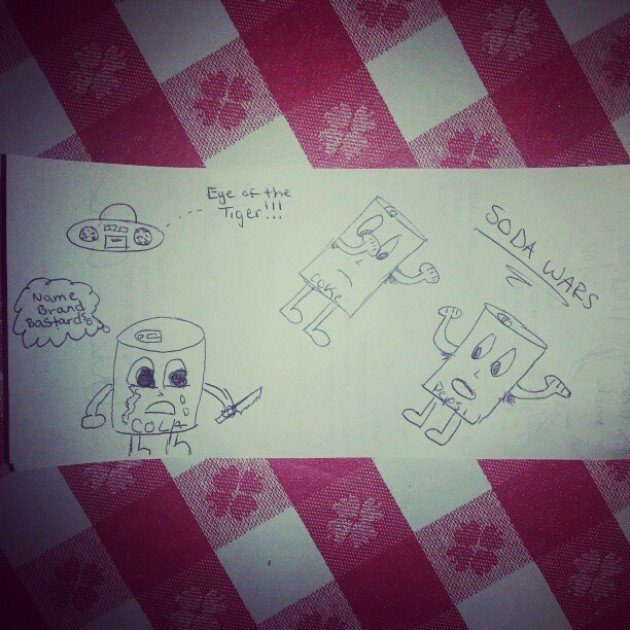 Because God > Tip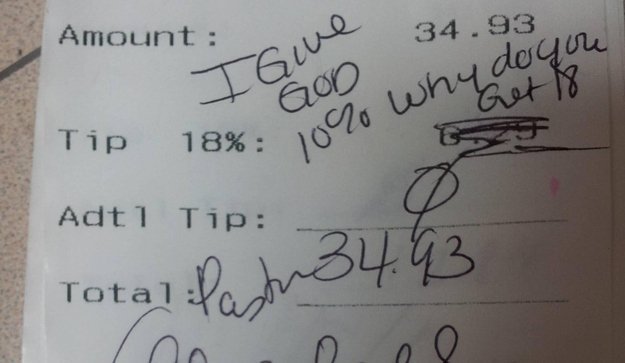 Having babies who don't wail saves you money too!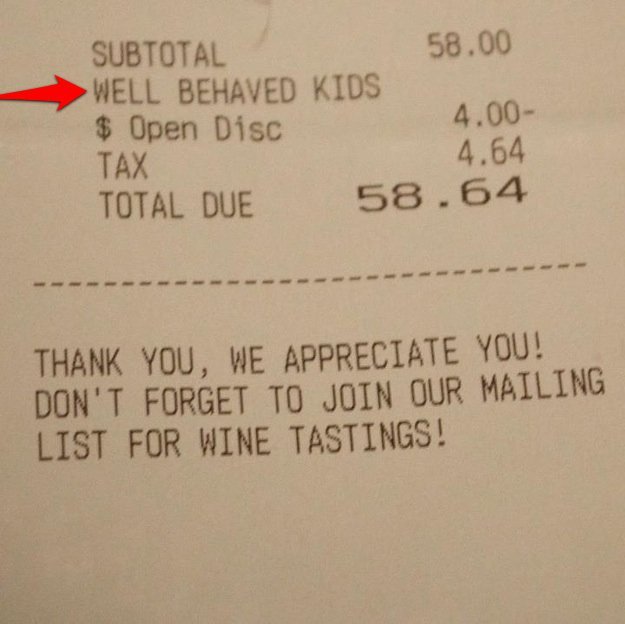 Sweet gesture…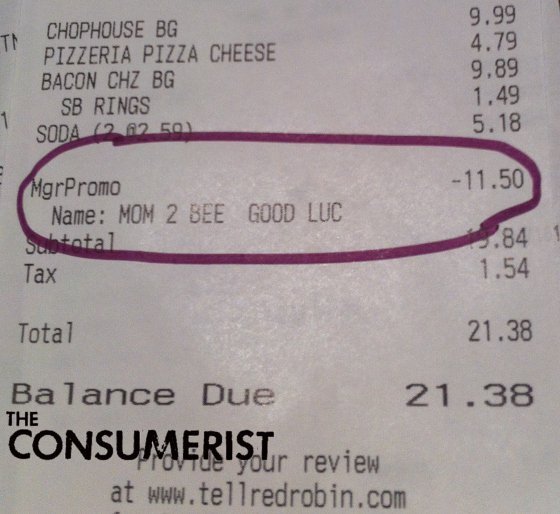 Legit poetry!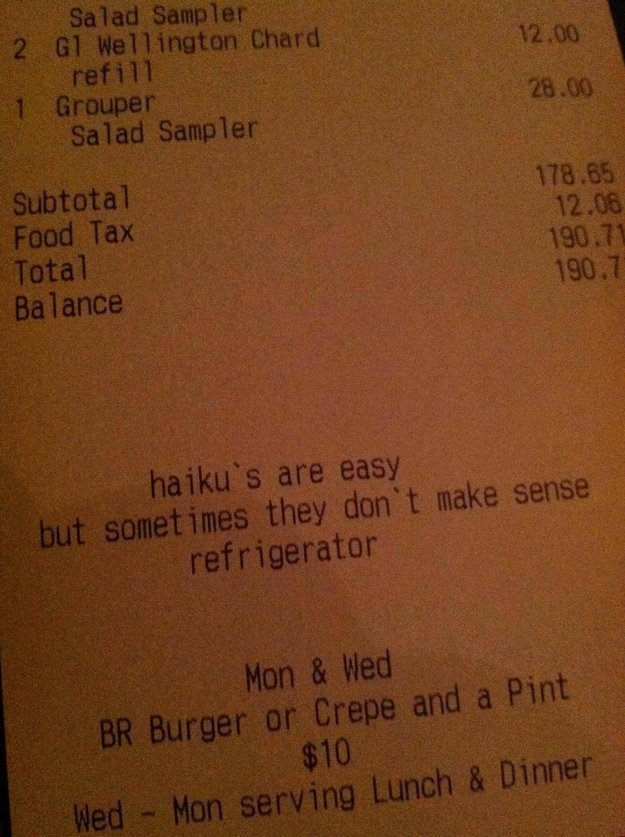 When the tip is bigger than the bill.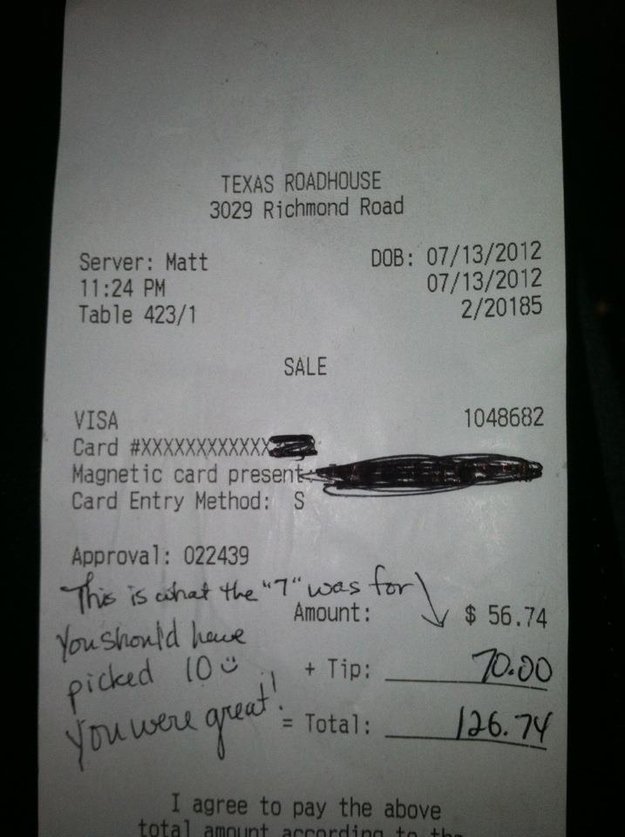 Who would foot this bill?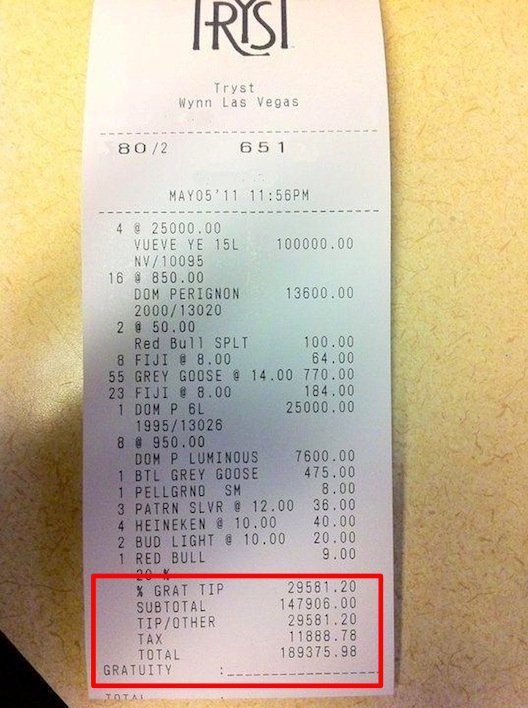 When tipping is math!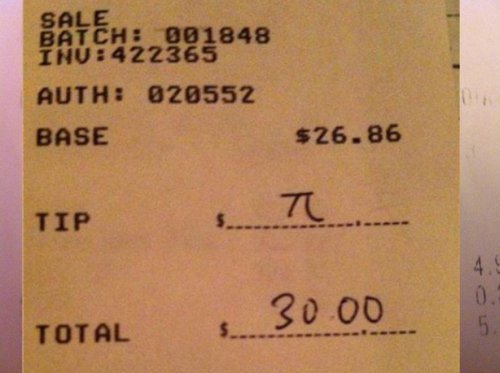 Everyone knows what you came her for.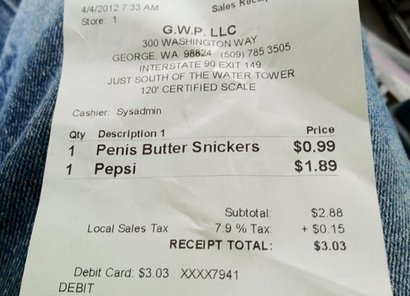 Come on, don't be mean to stoners!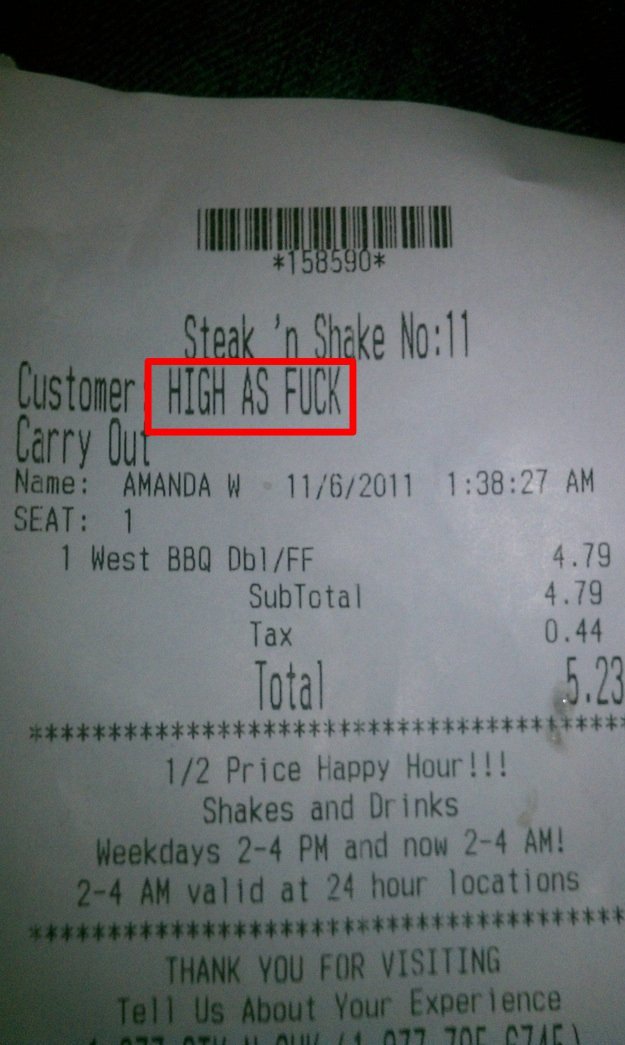 And to fat women.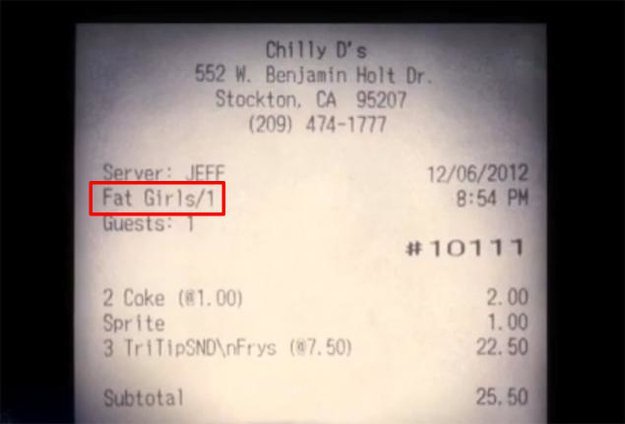 GooGoo Sprm anyone?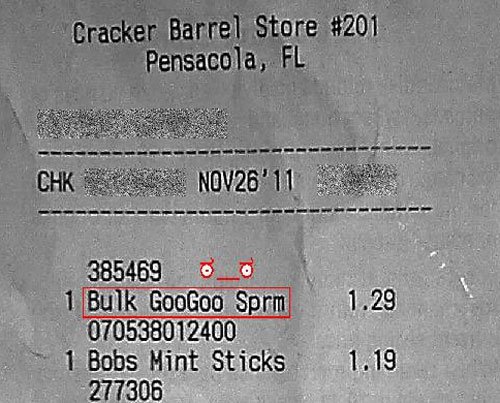 Indian Jew?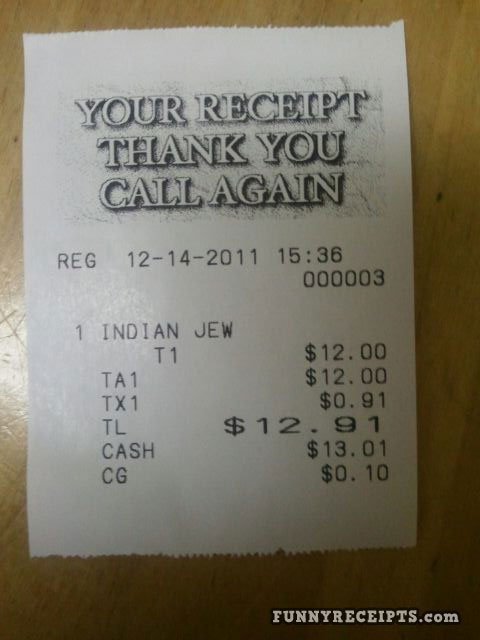 Dayummmn!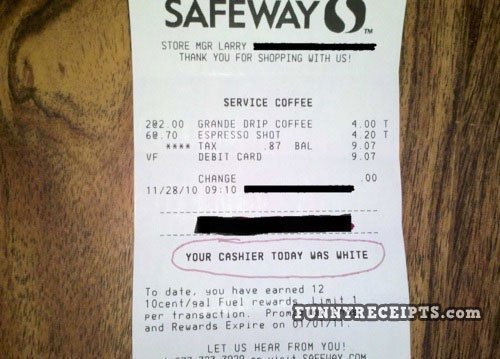 Not everyone can math tho.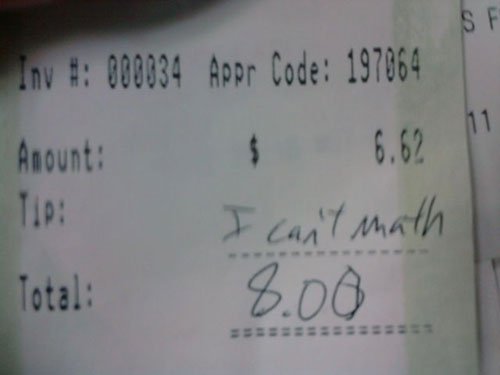 Coke and dick?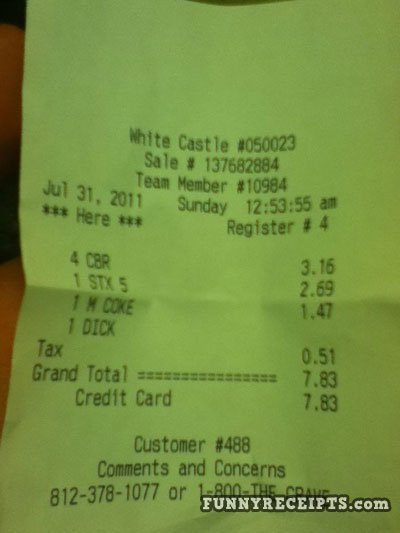 Everybody was birthday tippinggggggggg…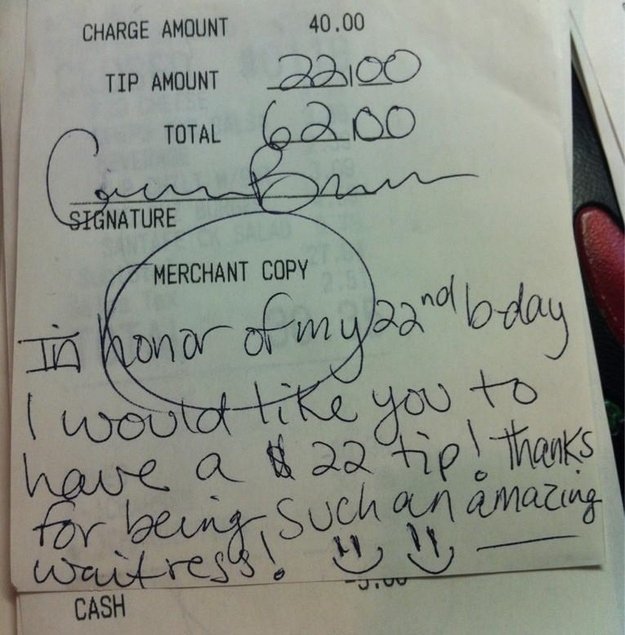 The sweetest "Thank You" note!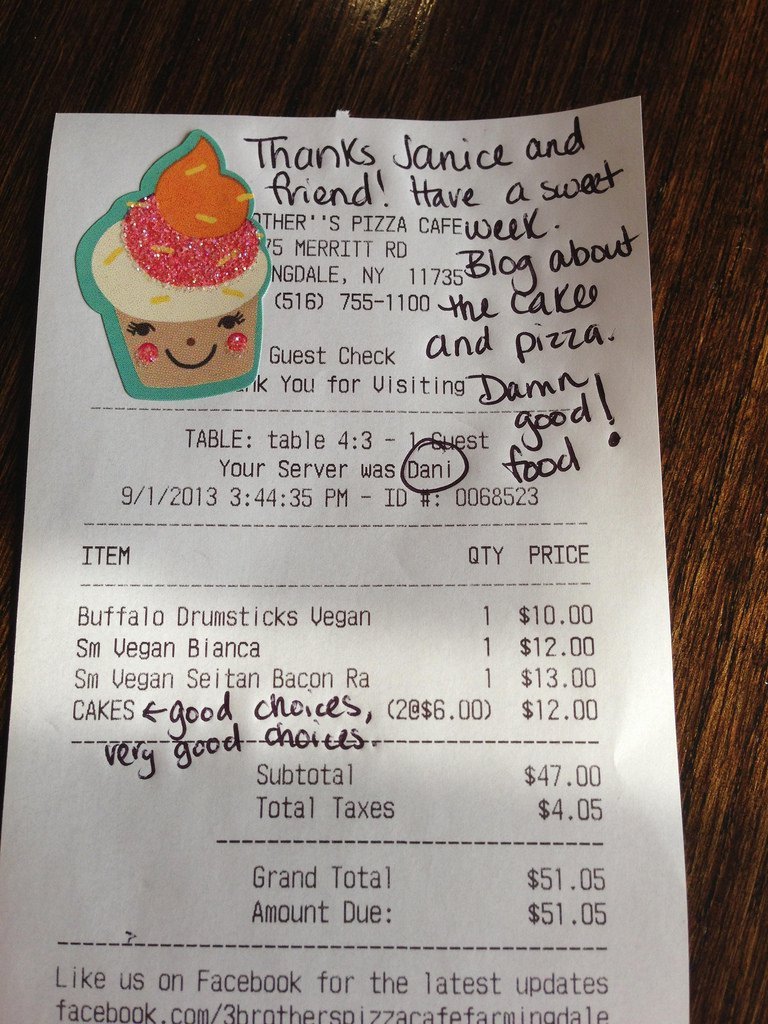 Passing the baton.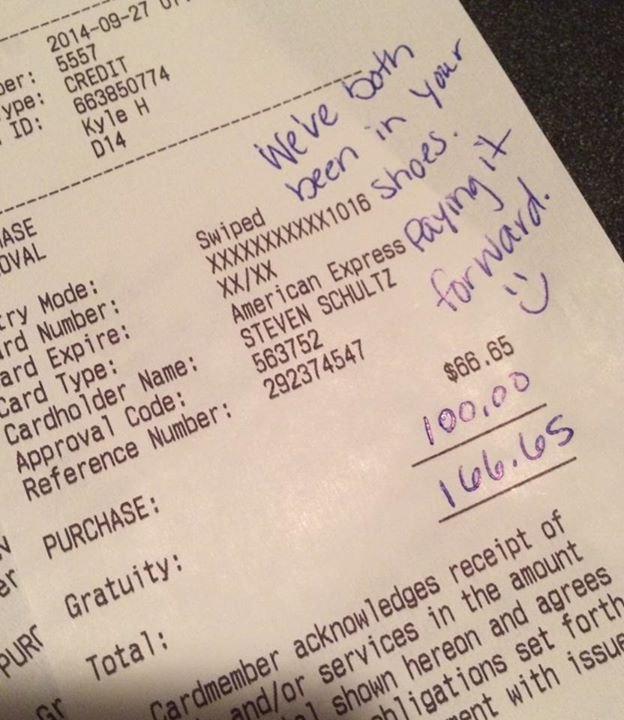 This is honestly sweet.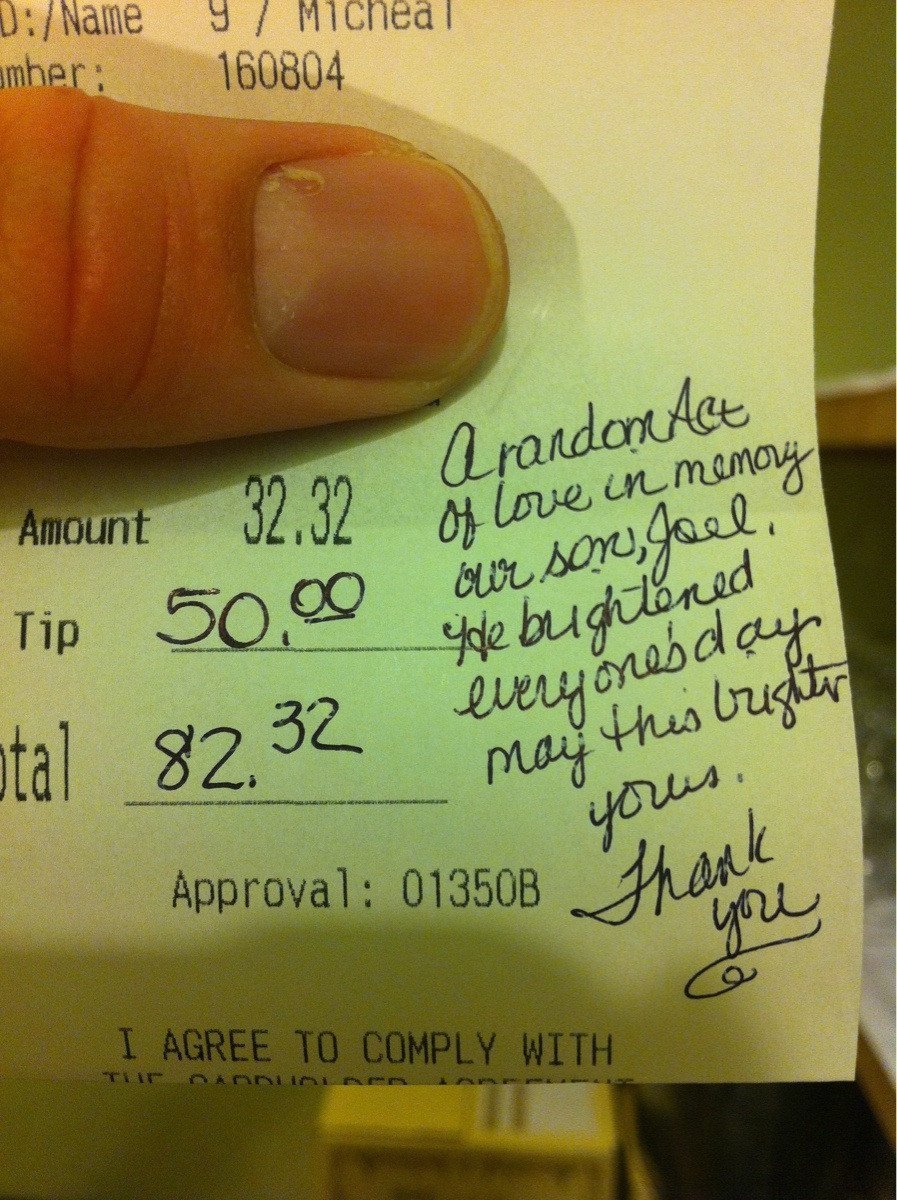 Funnily harsh!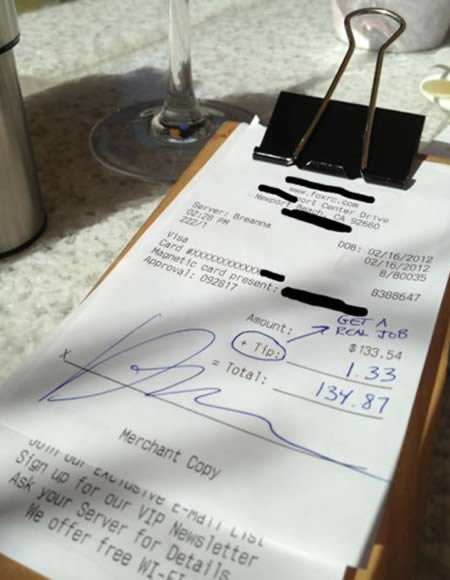 Damn, this N-word man was broke!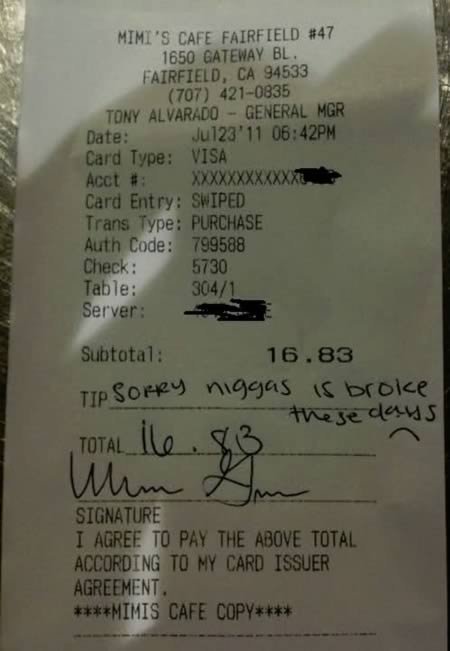 Serving clients with a P-p-p-poker face!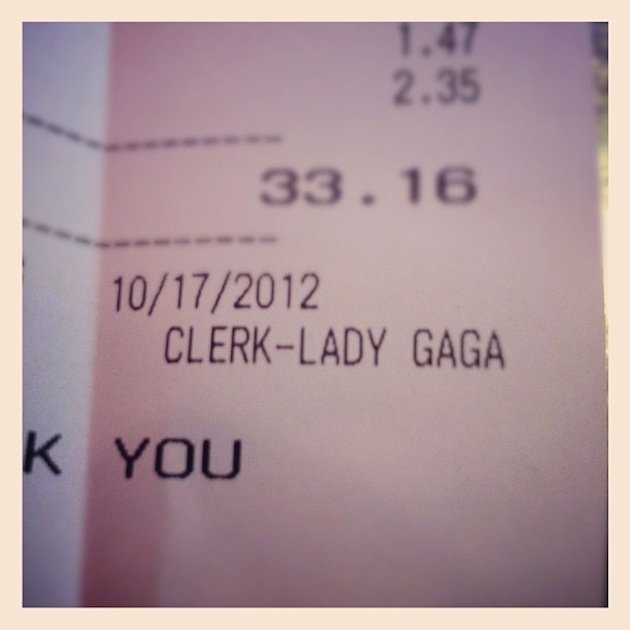 Turn me on with your garlic bread…