From the exotic sensuality of Khajuraho to the spiritual serenity of Varanasi, India is known all over for its beauty, charm and tourist attractions. Many books and people have written wonderful things about India's innumerable tourist attractions.
With such a large population however, there's bound to be haters galore, some because they couldn't drink a beer inside their favourite fort, others because the places apparently look nicer in books than in real life.
Either way, here are some of the most ridiculous reviews of our Indian attractions ever found on TripAdvisor .
Note: These stunningly beautiful places are the pride of India. These reviews were written by people who think they're too cool to be Indian. Also, we haven't corrected their spellings.
1. Khajuraho temples, Madhya Pradesh
Built around 1000 CE, this UNESCO World Heritage site is famous for it's intricate sculptures and erotic symbolism. But this guy somehow thought he was in Essel World.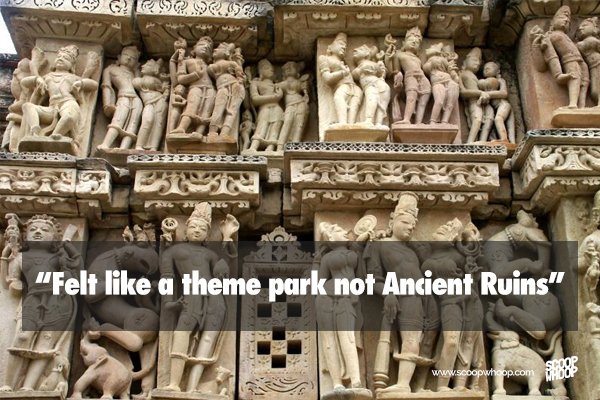 2. City Palace, Udaipur
This complex was built over a period of almost 400 years and is renowned for its architectural style and old world charm. But this guy paints a different picture.
3. Banaras Ghats, Uttar Pradesh
Situated on the banks of the Ganga, this holy town is visited by people the world over for spiritual reasons, to honour the dead and as this guy adds, also to ret rid of their kooda.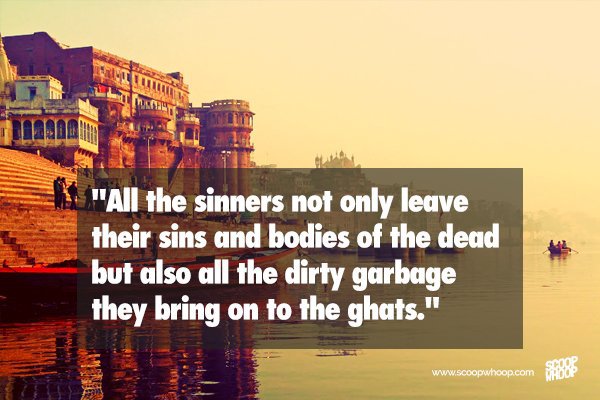 4. Kanyakumari Beach, Tamil Nadu
Also known as Cape Comorin, this beach town is at the southern most tip of the Cardamom Hills. There are many words to describe its beauty, but this guy gets really graphic.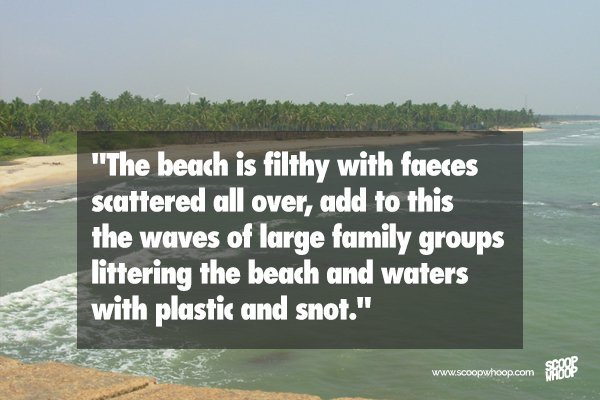 5. Ellora caves, Maharashtra
Another World Heritage Site, the Ellora caves are famous the world over for their incredible rock cut architecture, which were built between the 5th and 10th century. The years of culture and heritage are damage by these two words.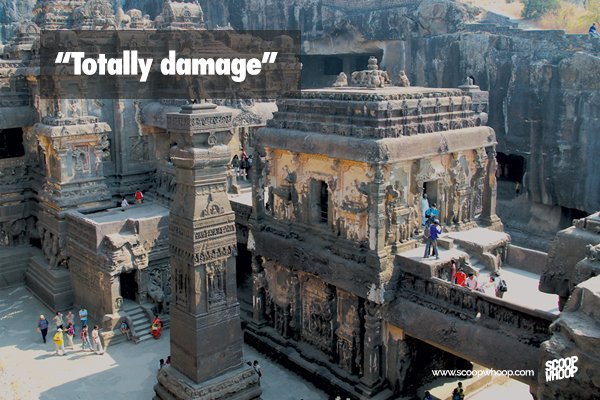 6. Lotus Temple, Delhi
This lotus shaped structure, dedicated to the Baha'i' belief of worldwide spiritual unity, is a huge tourist attraction and has won several awards and accolades. But what's more important is deodrant according to this gentleman.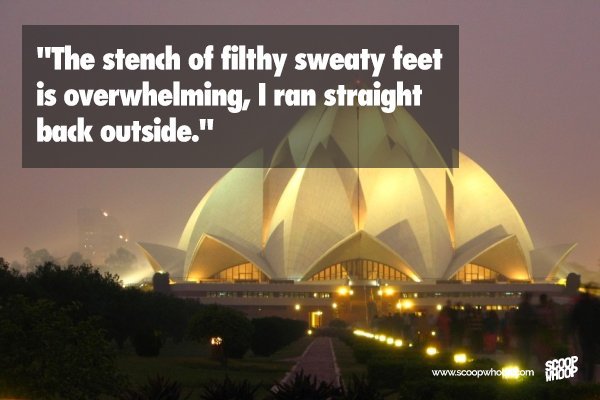 7. Matrimandir, Auroville
Known as the soul of the city, this structure serves as the point of collective consciousness for the inhabitants of Auroville and their belief in internal yoga. This dude went here because KFC was too crowded.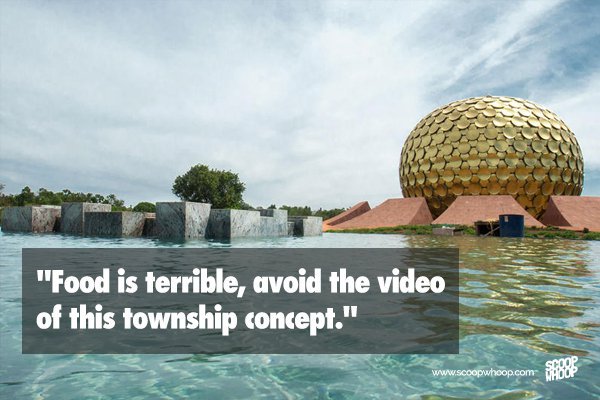 8. Red Fort, Delhi
The Red Fort was the residence of the Mughal emperor of India for nearly 200 years. It was constructed by Shah Jahan and is a UNESCO World Heritage Site. Sadly, this restaurant doesn't have a bar.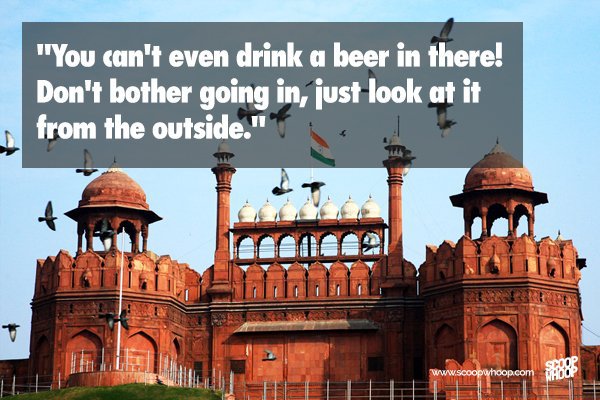 9. Qutab Minar, Delhi
Standing at a 100 feet tall, the Qutub Minar is another UNESCO World Heritage Site. It completed construction in 1368 and is a must visit for any tourist to the country. To know more, please contact this very learned douchebag.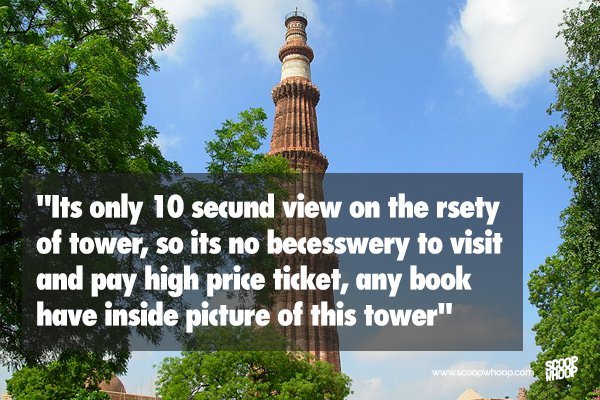 10. Hawa Mahal, Jaipur
It was constructed by 1799 and is also known as the Palace of Winds. The Mahal is renowned for it's brilliant architecture which allowed a breeze inside as well as the fact that occupants could watch the outside unseen. It's a majestic view to behold unless you're this guy.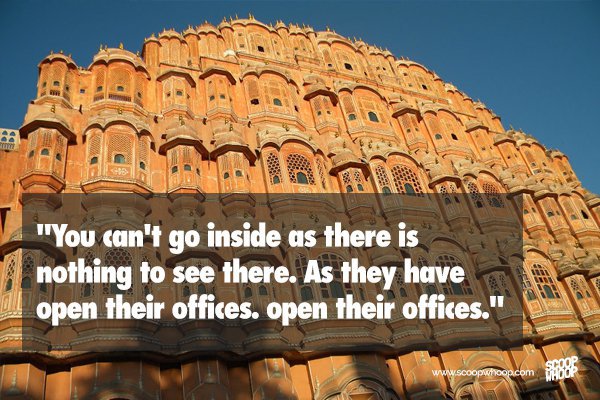 11. Humayun's Tomb, Delhi
This was the tomb of Mughal Emperor Humayun and was constructed by 1572. It is a heritage site and one of the most commonly visited spots in Delhi. But this guy don't give a shit.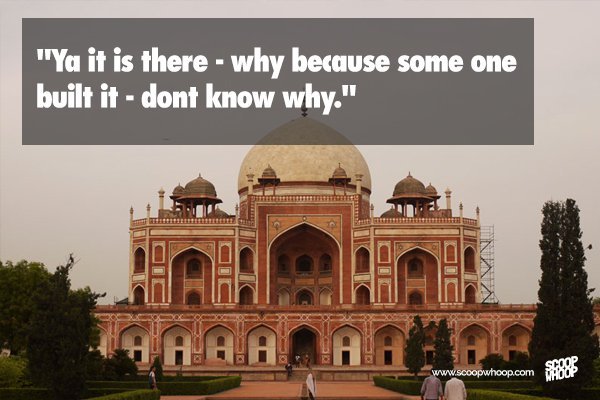 12. India Gate, Delhi
A structure dedicated to the 82,000 Indian soldiers who gave their lives in the First World War, the India Gate commands admiration and respect. It's a must visit if you're as lonely as this guy.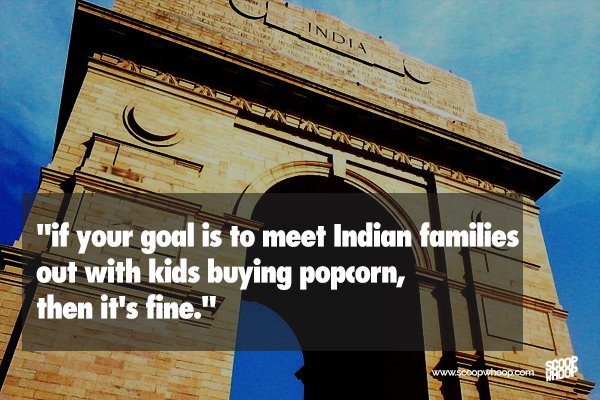 13. Taj Mahal, Agra
The Taj was commissioned by Shah Jahan as a dedication for his love to Mumtaz. It is one of the finest examples of Mughal architecture and is a wonder in itself. Vampires beg to differ.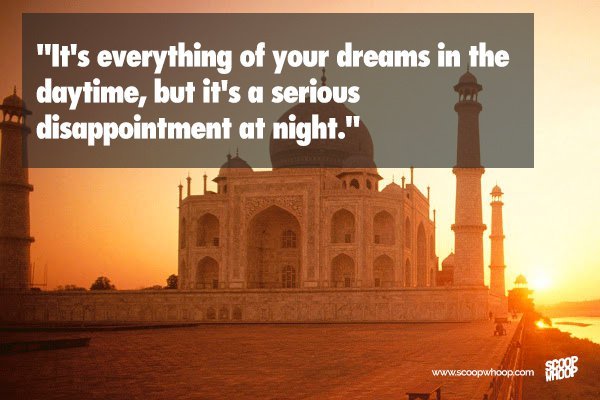 14. Lodi Garden, Delhi
This park in Delhi is home to several tombs of the Afghan dynasty and is frequented by people for morning walks and picnics. This guy finds the park too 'love'ly.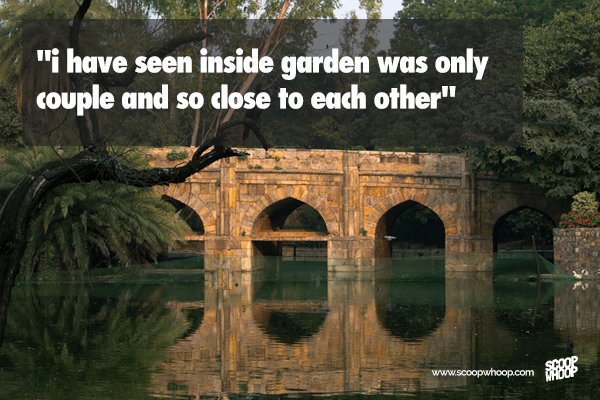 As you can tell, people start hating even the best and most beautiful things for the strangest and stupidest of reasons. So don't let this bring you down.