Gotham is beyond saving. Time and again we have seen the city go up in flames, get almost nuked and remain forever plagued by a dangerous class of criminals and psychopaths. And finally, it seems the ultimate Gotham patriot, Batman, has also figured the fate of his city and hence, decided to relocate.
Yes, the masked vigilante has settled in India's most peaceful city, Pune and is secretly enjoying the monsoons in his Batmobile!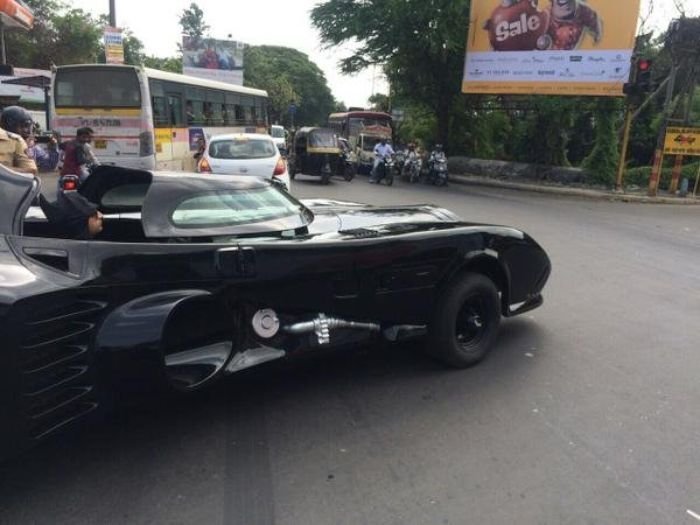 There! Do you see how the otherwise hasty Indian commuters are making way for Batman's super ride, The Tumbler!
Though Batman is a pro at playing hide and seek, the vigilante couldn't escape the enthusiastic Puneites who couldn't get enough of his mean machine.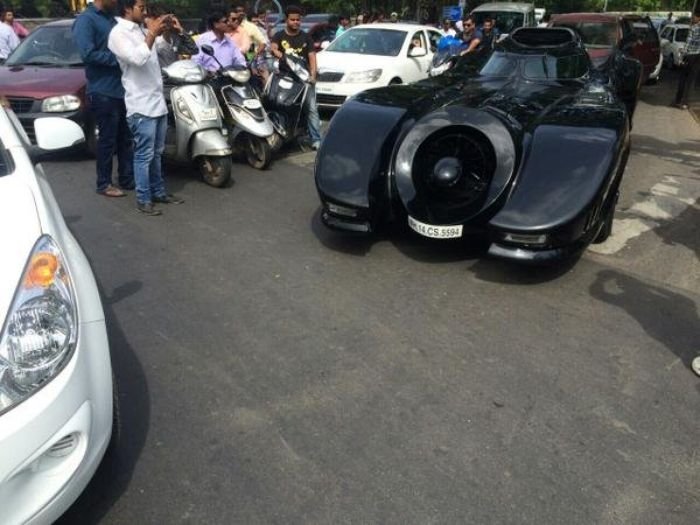 No wonder, people started talking about it. ThatSmokeRing revealed Batman's little drive on Twitter.
Pune, can we have Batman's address please?
All images sourced from Yahoo news