This one's not fan made, but definitely deserves to be on this list.
1. The things you do for cricket.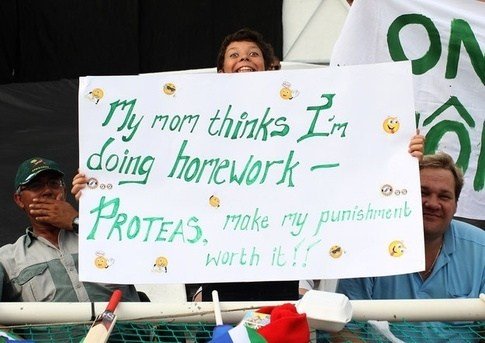 2. Wrong decision, he'll drop it.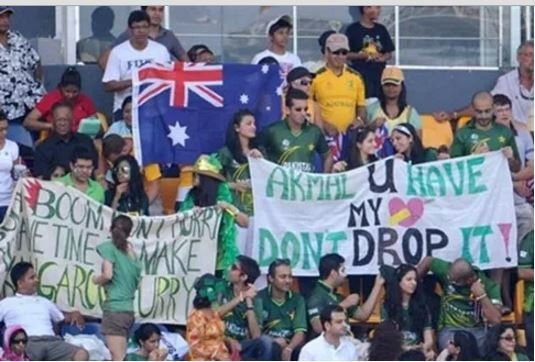 3. That'd be me.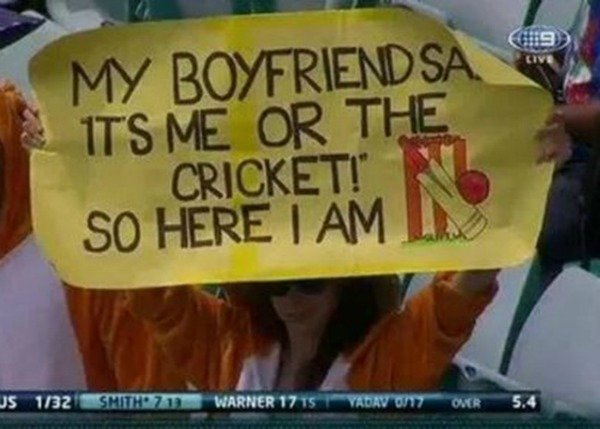 4. Never heard this pun before.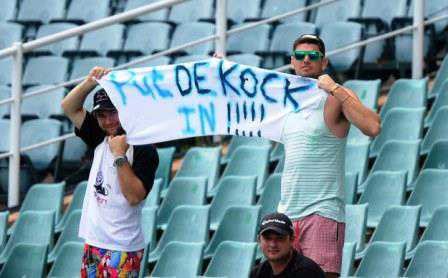 5. In case of emergency…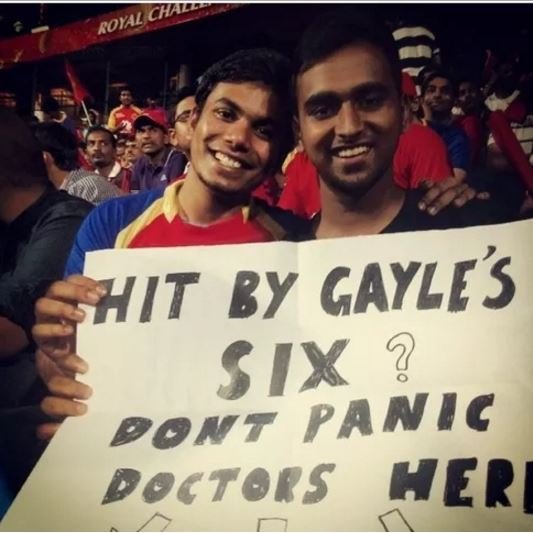 6. No name needed for The Wall.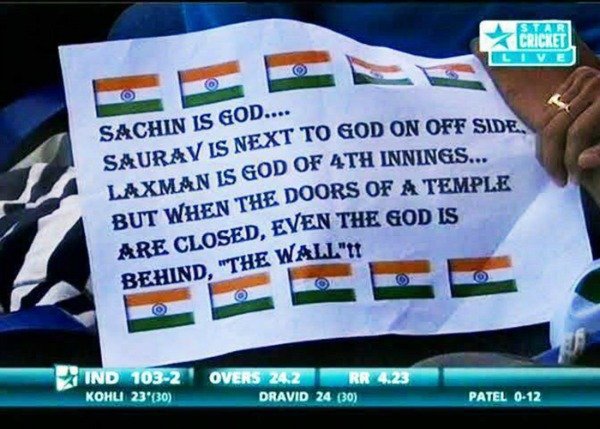 7. Making America great again?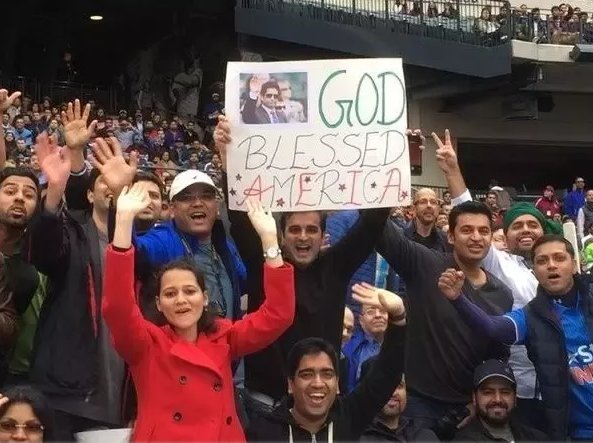 8. Cricket really does build bridges.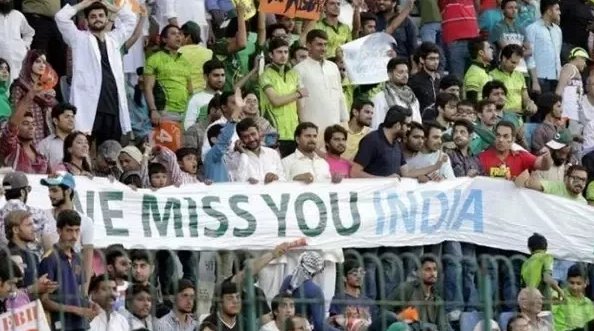 9. Add Trump to the list.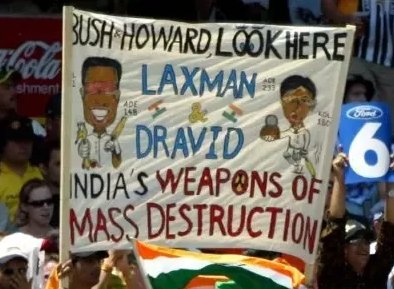 10. Looks like this spectator got lucky.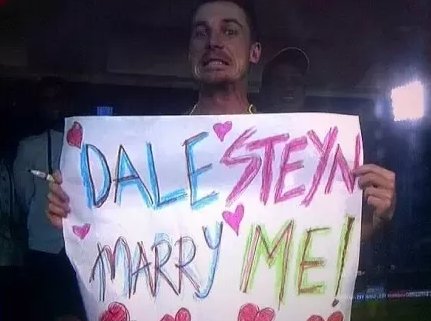 11. Takes some courage to hold that up when surrounded by Aussies.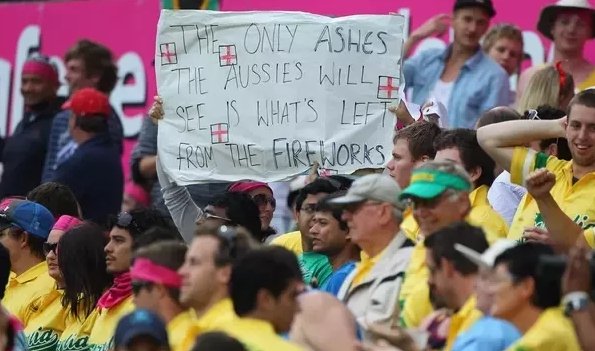 12. Just Indians being good hosts and making sure Australians don't miss their flight.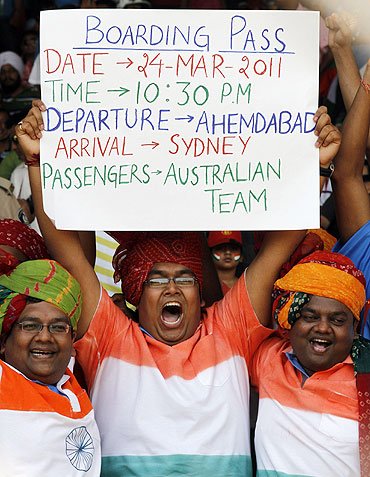 13. Why go to the temple and pray to God when you can watch him play, instead?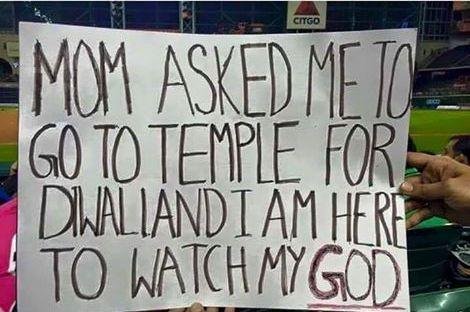 14. Probably won't see too many of these now.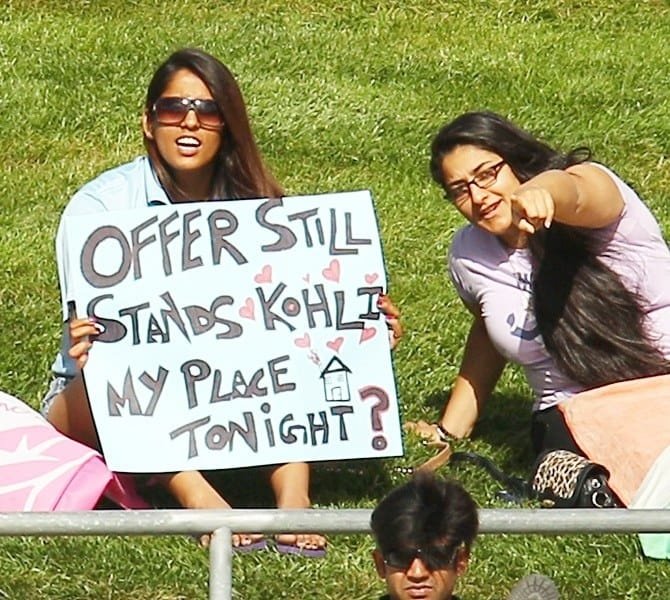 15. These probably didn't think this through.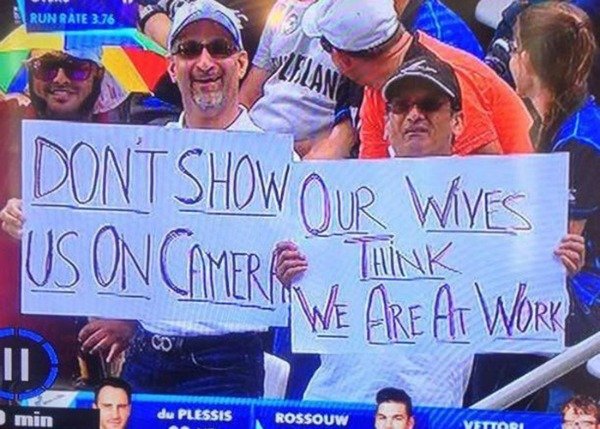 16. This Pakistani fan didn't hold back.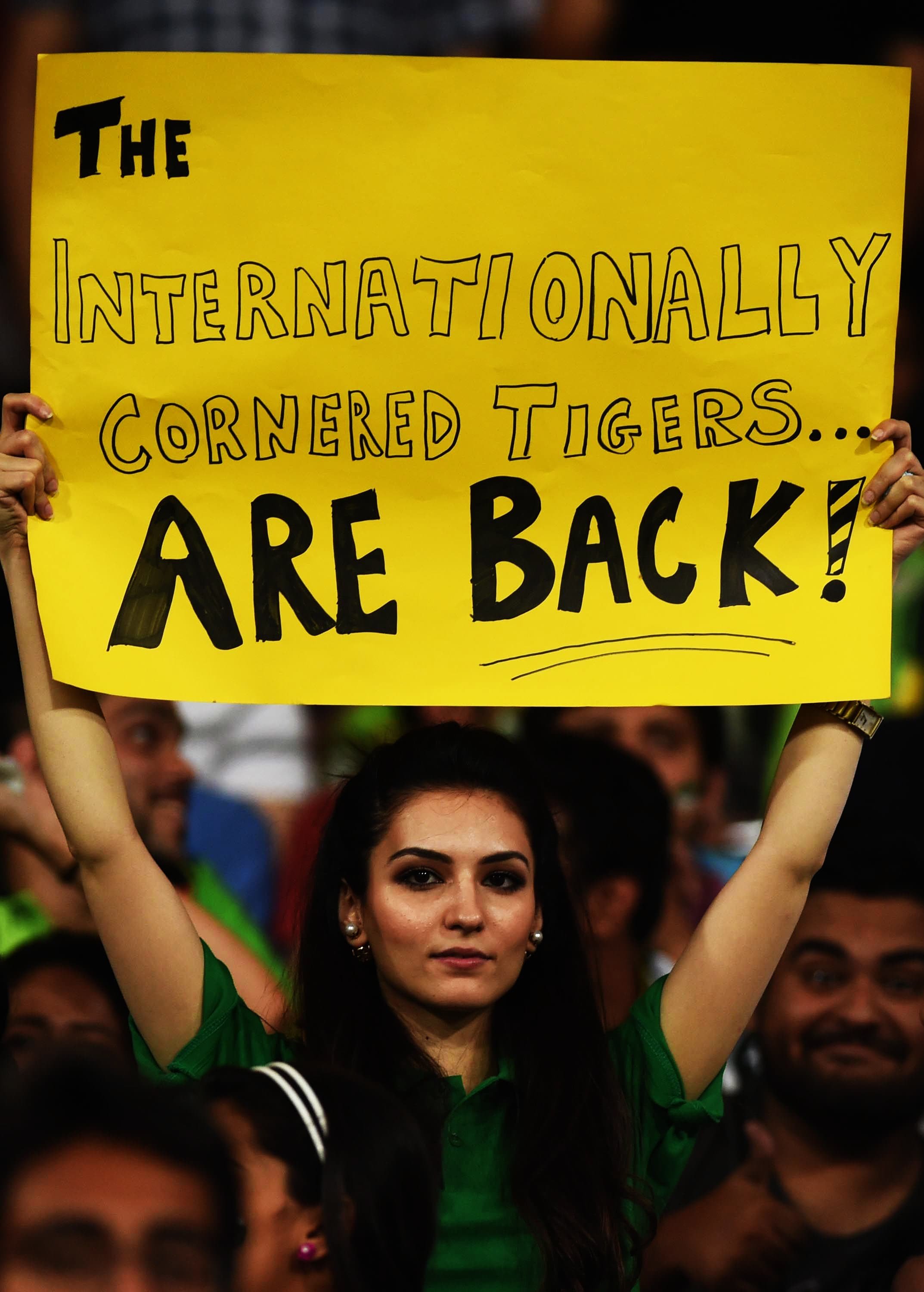 17. Kohli is more than enough, always.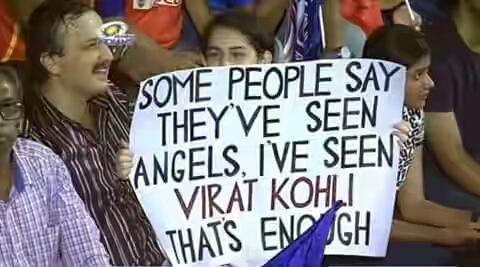 18. Hoping the sales at Makki Oil Store soared after this.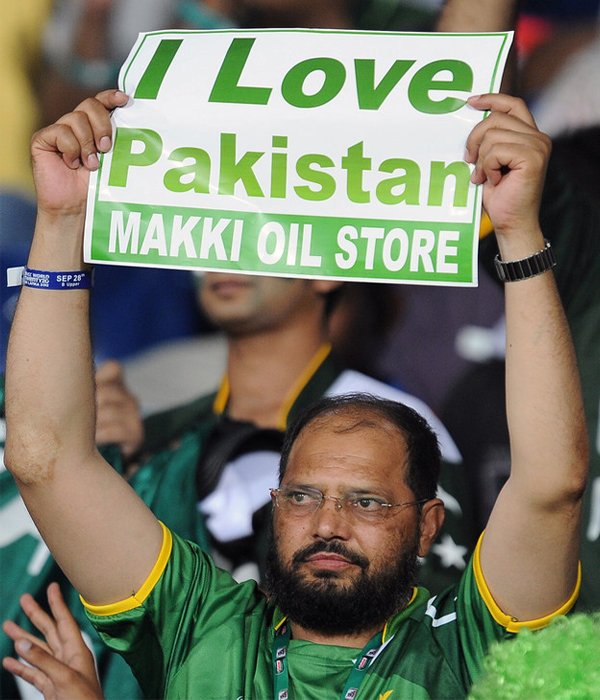 19. We didn't pay to see nothing.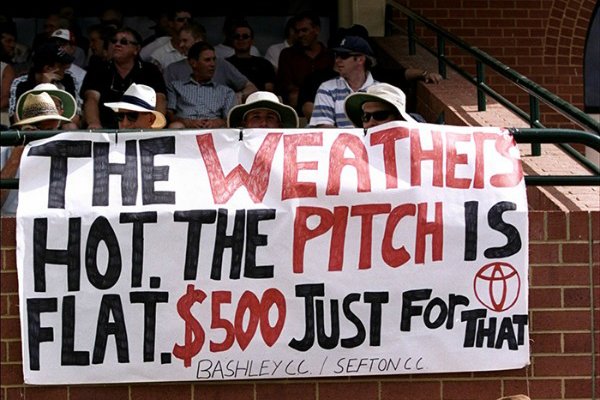 20. Just people confessing their love for God.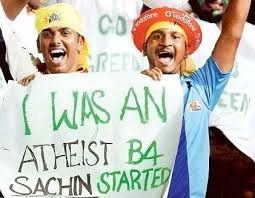 21. Mauka Mauka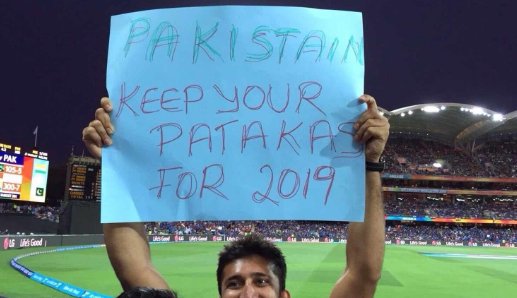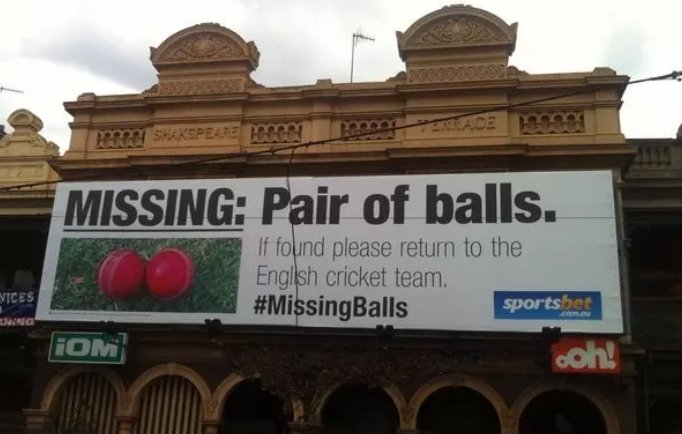 Now that's some way to make a statement AND get screen time.