There's no denying the fact that Jackie Shroff is effortlessly cool. I mean, the man can literally carry off both fashion and his words with equal awesomeness. 
As proven by these inimitable quips of his. Take a look.
1. When he gave awesome birthday wishes like these.
2. When he chided a fan for being 'too smelly'.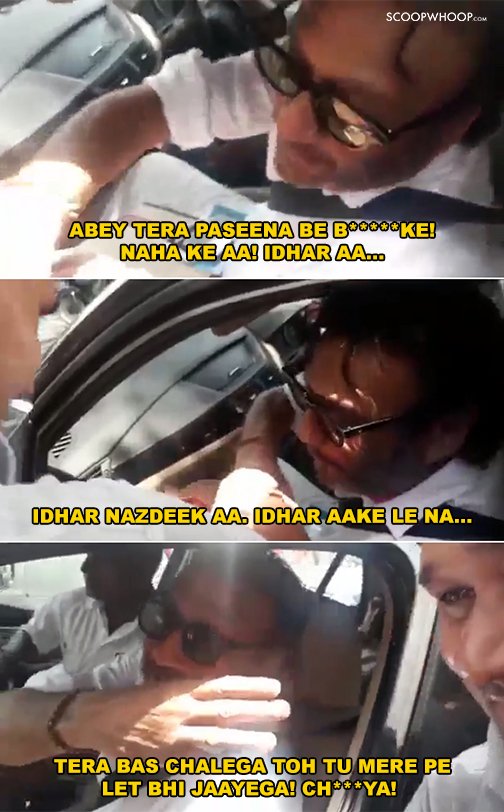 3. When he had zero fucks to give before Tiger Shroff's debut.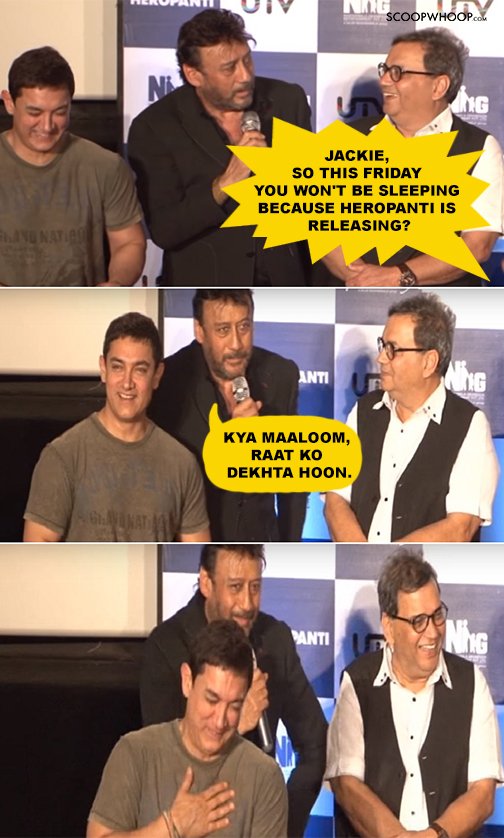 4. When he openly gave out his email id.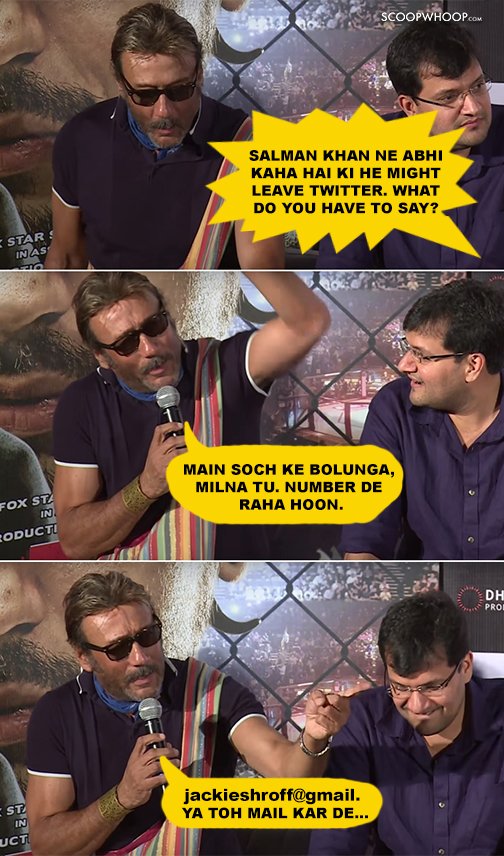 5. When he gave this reporter a taste of his own medicine.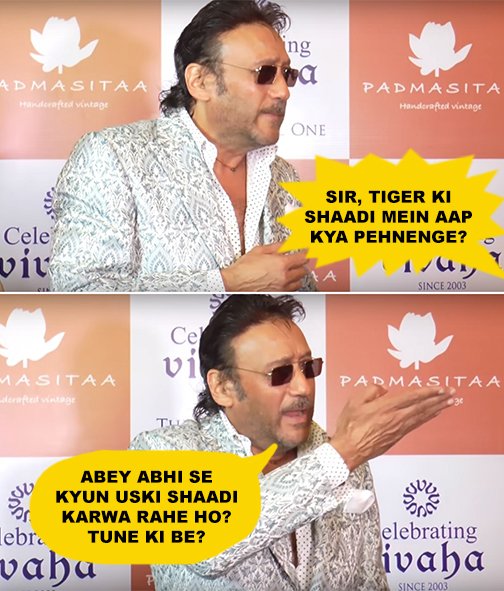 6. When he had this to say about his style quotient.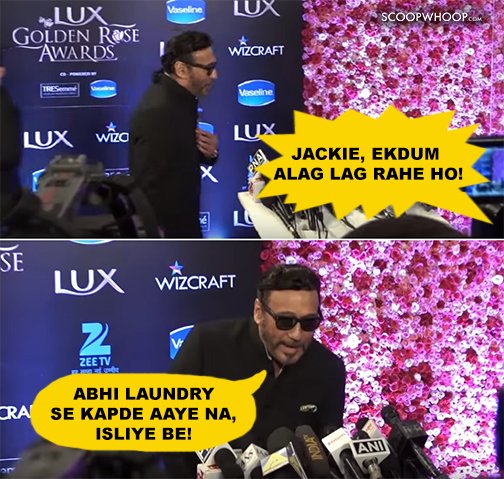 7. When he proved that he was a bathroom singer. Just like us.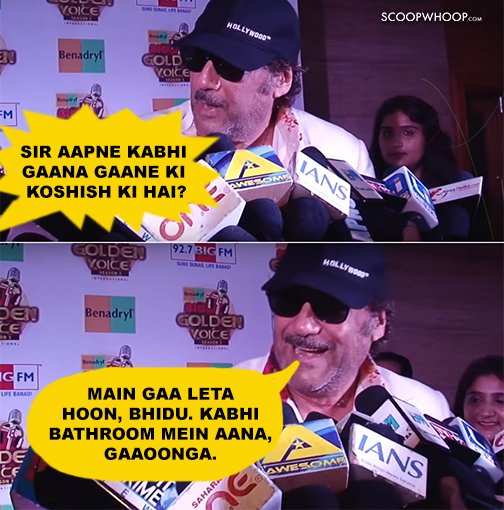 8. When he appealed to save the environment in his own style.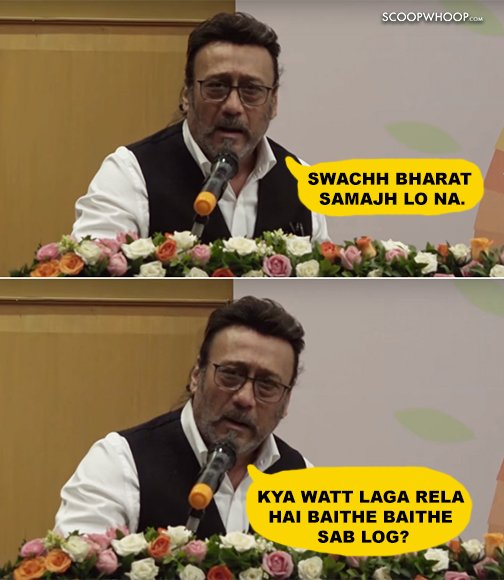 9. When he had this to say about SRK's success.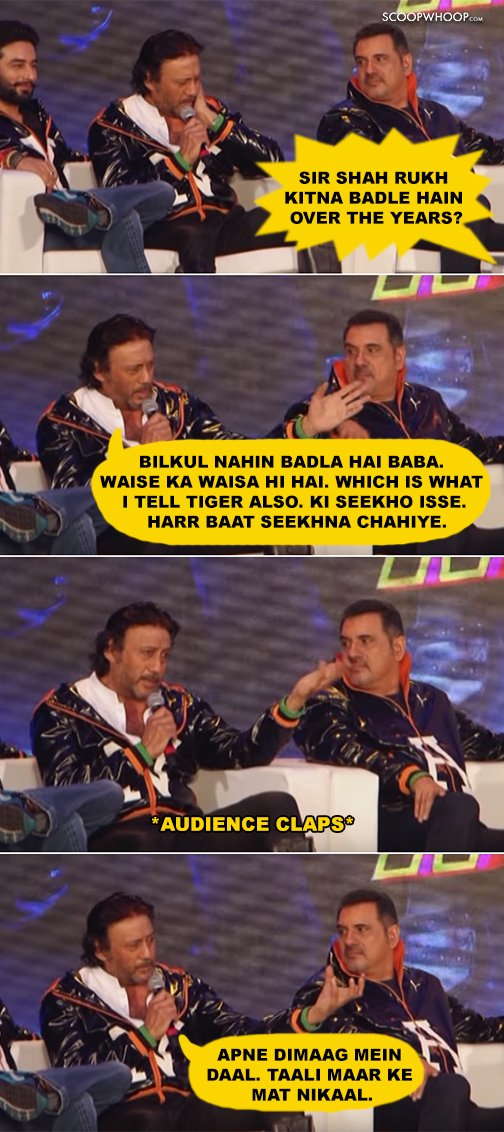 10. When he had zero fucks to give about his co-stars.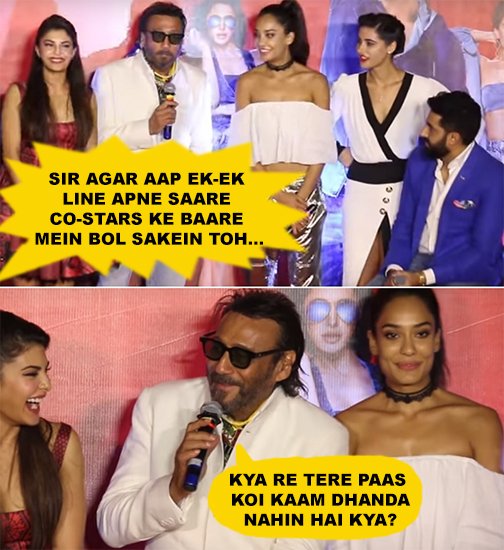 11. When he taught the media persons how to handle the cameras.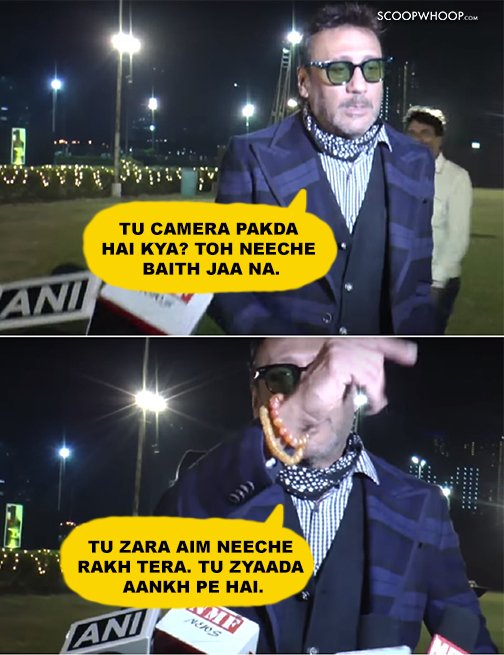 12. When he thought that love was too overrated a term.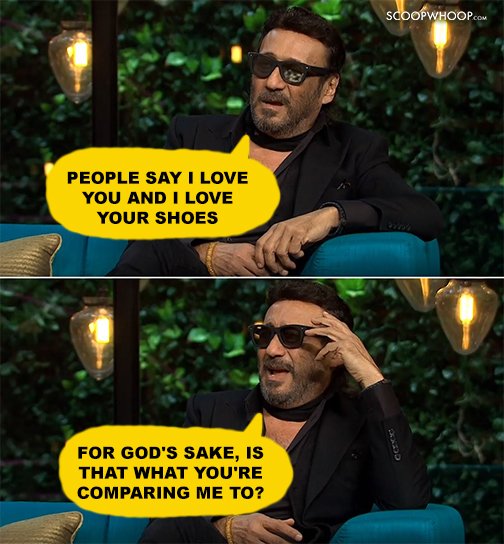 13. When he answered a question with a question. And made it look cool.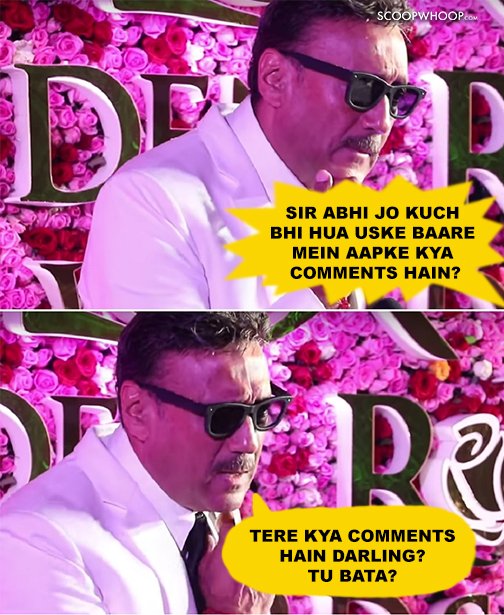 14. When he had this to say about demonetization.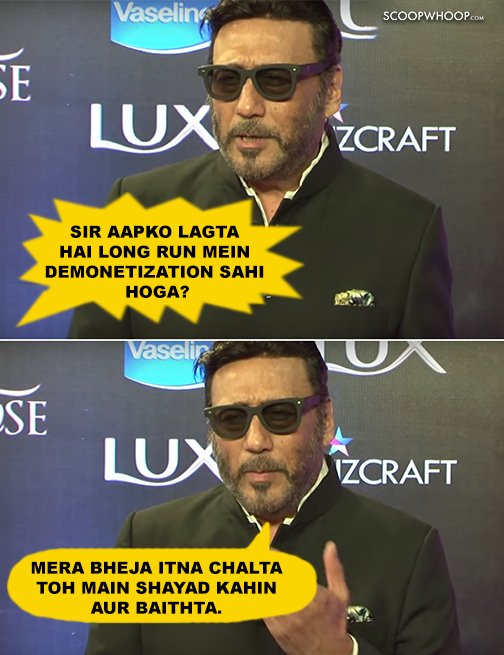 15. When he freaked Sanjay Leela Bhansali out.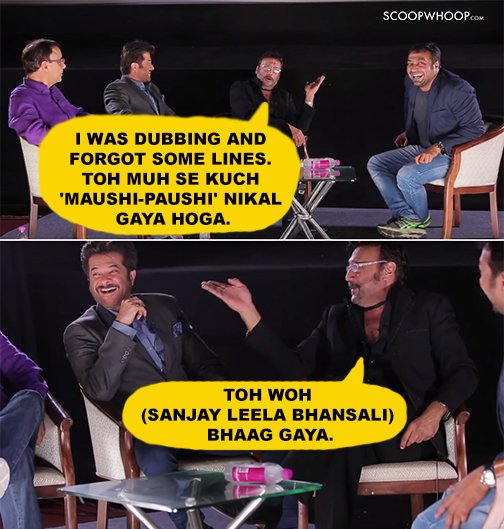 16. When he played a traffic cop off-camera.
Trust Jaggu Dada to do the unexpected. 
He was recently in Lucknow busy shooting a film when his SUV got stuck in traffic.
What did he do next?
Well, got out of his car and started managing it.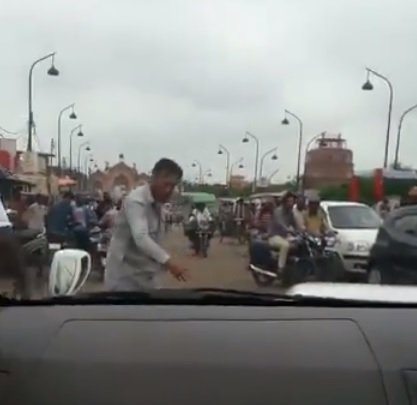 Because hey, that's what superstars do, right? 
Actually no. That's something only Jackie 'bhidu' Shroff could've come up with.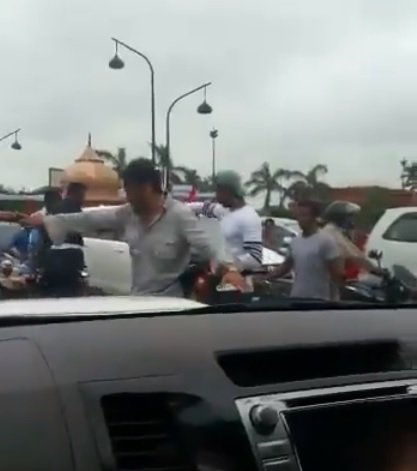 He even tweeted about it.
Jaggu dada jaisa koi nahin.